Which trends are currently driving German e-commerce? At the beginning of the year, forecasts and trend predictions are a welcome. But today – vice versa – we want to take a closer look at recent success stories to verify which forecasts of the past months have actually proved to be true.
Customer experience seems to be the crucial topic that determines success ors failure. But which measures precisely help to actually reach and convince the customer? How can latest trends help you to earn money? Or is economic success to be found beyond the buzzword? We have identified 6 success factors and in what follows we will present recent e-commerce stories who have made the German e-commerce news with their success during the past few weeks.
B2C + B2B = B2B2C
The merging of concepts that are purely focused on B2C or B2B into a comprehensive B2B2C structure is on the upswing. (See also Fraunhofer IML Study 2018 )
One of the best examples is the menswear label RAGMAN, which has been expanding its B2C channel with a B2B platform for retailers since January 2019.
The requirements for such a portal, which has to reflect the day-to-day business of retailers and sales representatives, are much more complex. At the same time, the offering and ease-of-use of the B2C offering must be directly integrated. Details of the project with an insight by the company's representative can be found in the current press release of the leading agency topconcepts.
Omnichannel – online goes offline: Digital Experience at the Point of Sale

One omnichannel strategy is not like another. Not just because the are multitple options to prioritize, connect, and intertwine the different channels. Also the company's goals an overall approach will clearly be influenced by the respective culture and corporate character.
The barefoot shoe brand Vivobarefoot, who started off as an online pure player in Germany, has now also conquered the point-of-sale with a growing network of currently 13 concept stores.
By the end of 2018/beginning of 2019, the first stores put an interactive shop window with touch functionality into operation. In addition to having multi-media information digitally available, as well as the checkout after opening hours, indeed the main advantage of the new touchpoint is brand building and brand experience. The touch screen does not present a product, rather the customer interacts with the brand – and with the local team in stores.

Read the portrait in German Internet World Business.
In contrast to that, a company with an existing distribution network of POS will necessarily approach the omni-concept quite differently. As a classic brick and mortar business, German furniture chain Möbel Schaffrath was careful to inject digital change in homeopathic doses.
After all, existing structures are the cornerstone of the business, so management had to make sure, the mega-stores and the staff will be fully onboarded and be able to redesign at their own pace. In 2016, therefore, just a online showroom without checkout functionality was launched.
But after two years in 2018, a full online store went live that builds on the experience in the furniture store with a dedicated online assortment. The designated online offering not only upsells and complements purchases in stores, but on top reaches – and retains – completely new customers beyond the previous target group.
New Business: Tomorrow's concepts rely on infrastructure and smart interaction
"The network does it!" so to speak. The food industry segment has been on the rise for a good two years now. Despite the already high attention level, the food market was predicted to play an even more important role in e-commerce at K5 in Berlin back in summer 2018.
And those voices were quite right! Because while some players, e.g. Kaufland, have left the digital-delivery-business and others are just now daring a new start, e.g. Lidl, new concepts have been on a rise. And with their considerable progress they are slowly but surely shaping consumer expectations on same-day- and last-mile-delivery.
Today consumers are getting used to the idea of ordering fresh foods online and receiving it at their front door soon after. Tomorrow they will expect it as services standard – and hereby create an immense pressure on all market players.
The German startup Getnow, with its recently relaunched platform , is a rising star in this segment.
Getnow has positioned itself skilfully right from the start by chosing excellent infrastructure: groceries are being picked at Metro markets and delivered with DHL. After Munich, Berlin and the Rhineland, further conurbations are gradually being connected and more online channel launched.
Whether in food or non-food markets: anyone interested in same-day and last-mile should pay close attention to this development in the upcoming months.
Growing with Special Interest Experience and Top assortment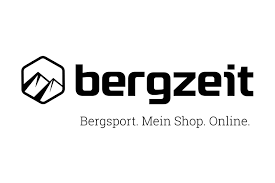 Anyone who believes that there is only room for the modest niches next to the big generalists will be amazed at the turnover of the German outdoor specialist Bergzeit. As the Handelsblatt reports, the company achieved an impressive turnover in 2018 with an increase of 20% to 60 million euros!

In the head-to-head race with the giants Amazon and Decathlon, the global player from France, the medium-sized Bergzeit wants to maintain its dynamism and continues to restructure and expand with passion and strategy.
"We don't just want to be a retailer, we want to become a platform with all products, information and services for mountain experiences", Managing Director Martin Stolzenberger told German Newspaper Handelsblatt. Details and figures about the ascent to the peak of success at Deutsche Startups.
Growing with Purchase Experience & Service
From the recent development of German layette and child supply store babymarkt.de we can learn two things. First: Experience is not only a conversion driver at the beginning of the Customer Journey (meaning during awareness and consideration phase), but also during and after the purchase.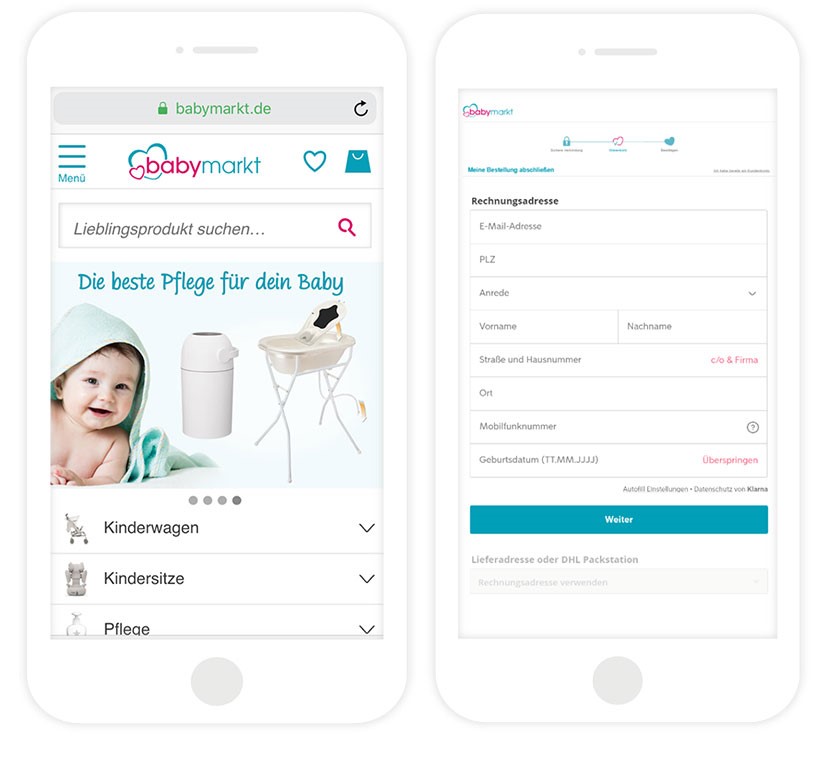 Secondly, even established heros can still grow at double-digit rates if they know how to fine-tune their processes. Over the course of only 3 months, and thanks to changes in the checkout process, optimised payment methods, and an increase on after-sales resources, the average basket value grew by 10%.
The overall increase in customer satisfaction – which, to be clear, is of course the most important KPI – is evident by the 5% drop in the abandoned basket rate. After all, a few seemingly small steps can have a big impact!
Conclusion
There is no single key factor for e-commerce success. All those success stories mentioned have one thing in common: they focused on customer experience. Still, the difference could hardly be more extreme, as each of them focuses on their very own and in comparision completely different approach. But, precisely, this is what led to success.
As the market segments, the business models and the companies themselves are completely different; their answers to customer experiences have to be different, too!
No e-commerce player today can hope to find success by strictly copying the another's strategy and tactics. Instead, the very own path to success must be found and followed on the basis of a secure and at the same time stable and flexible basis.
With the OXID platform and our broad partner and multiplier network we want to offer exactly this: a perfect springboard to future-proof commerce. Thousands of shops run on OXID – and no two are the same.
On 20 February you will meet OXID colleagues from the International, Partner, Marketing and Community teams at our booth D3.3 directly at the E-commerce Berlin Expo. Take the opportunity for an update or to get to know each other personally and discuss your individual challenges and plans. Fix your appointment right here or drop by spontaneously. We are looking forward to seeing you there!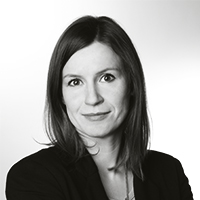 Author: Caroline Helbing is a communications expert, who graduated in Paris and Munich and has been active in e-commerce for 16 years. In 2007 she joined German open source e-commerce manufacturer OXID eSales. Caroline analyzes and evaluates industry and marketing trends regarding growth impulses and future technologies. Her focus of work is "Omnichannel", "E-Commerce in the Age of Industry 4.0", "B2B Business Models" and "Customer Experience". She is a panelist and speaker and regularly shares her knowledge at OXID Academy.