Get ready to level up your e-commerce knowledge and explore the newest trends in the industry at the E-commerce Berlin Expo 2023. The event promises to be an unforgettable experience, as the organizers have just unveiled an exciting new format: panel discussions with top players from leading brands. This year's lineup includes industry leaders from companies such as Borussia Dortmund, CTS Eventim, Fanatics, ART+COM, and more.
The E-commerce Berlin Expo 2023 is the event of the year for those looking to level up their e-commerce knowledge and explore the latest industry trends. This year's program is designed to be even more engaging, with the addition of panel discussions which are set to be the highlight of the event, offering an immersive and interactive learning experience for attendees. Participants will have the opportunity to not only hear from industry leaders but also participate in discussions, ask questions, and gain a deeper understanding of the topics at hand.

The panel discussions are one of the key features of the event and promise to provide valuable insights, real-life examples, and thought-provoking discussions. They are going to cover a range of topics, from sports merchandising and licensing to the fragmented European e-commerce market and even the creation of the Metaverse.
The organizers have handpicked a lineup of experts from leading brands to share their experiences and perspectives on the latest trends in e-commerce. Here's a closer look at what to expect from each panel.
Sports Merchandising & Licensing Panel Discussion
Get the latest insights and success factors in the world of sports merchandising and licensing from industry leaders at Borussia Dortmund, CTS Eventim, and Fanatics. Join the discussion packed with exclusive insights on success factors and customer journeys for the trade of merchandise and fan articles in e-commerce. Discover the inner workings of this exciting industry, explore current trends and market dynamics as well as forecasts from experts for the year 2023 and beyond. The discussion will be moderated by Efe Acunaz from ePages. 
The Fragmented European E-commerce Market
Learn from e-commerce experts Michael Atug, Charlotte Paauwe, and Jay Olschewitsch as they explore the complex European e-commerce market and share strategies for serving local customer needs. The panel will delve into the balance between localization and a global ecosystem, providing valuable insights on how to succeed in diverse markets.
Creating the Metaverse – United or Divided?
Join a panel of experts from Meta, web3, ART+COM, BCG Digital Ventures, and more as they discuss the future of the metaverse. This discussion will delve into the potential for a united metaverse, the challenges of creating a virtual world that transcends borders, and what it means for e-commerce and beyond. Don't miss this opportunity to learn about the future of the metaverse from industry insiders.
Fireside Chat: Web3 & NFT Use Cases that Actually Add Value for Brands and Communities
Join experts from yoona.ai, Benjamin Latsko Studio, Visiblr.io, Fox & Happy Blocks, wom3n.DAO, blockXspace, and others as they explore the impact of web3 and NFTs on brands and communities. Participants will share their experiences and perspectives on how these cutting-edge technologies can bring value to the industry. This panel will provide real-life examples and explore the potential for brands and communities to leverage web3 and NFTs to create a brighter future.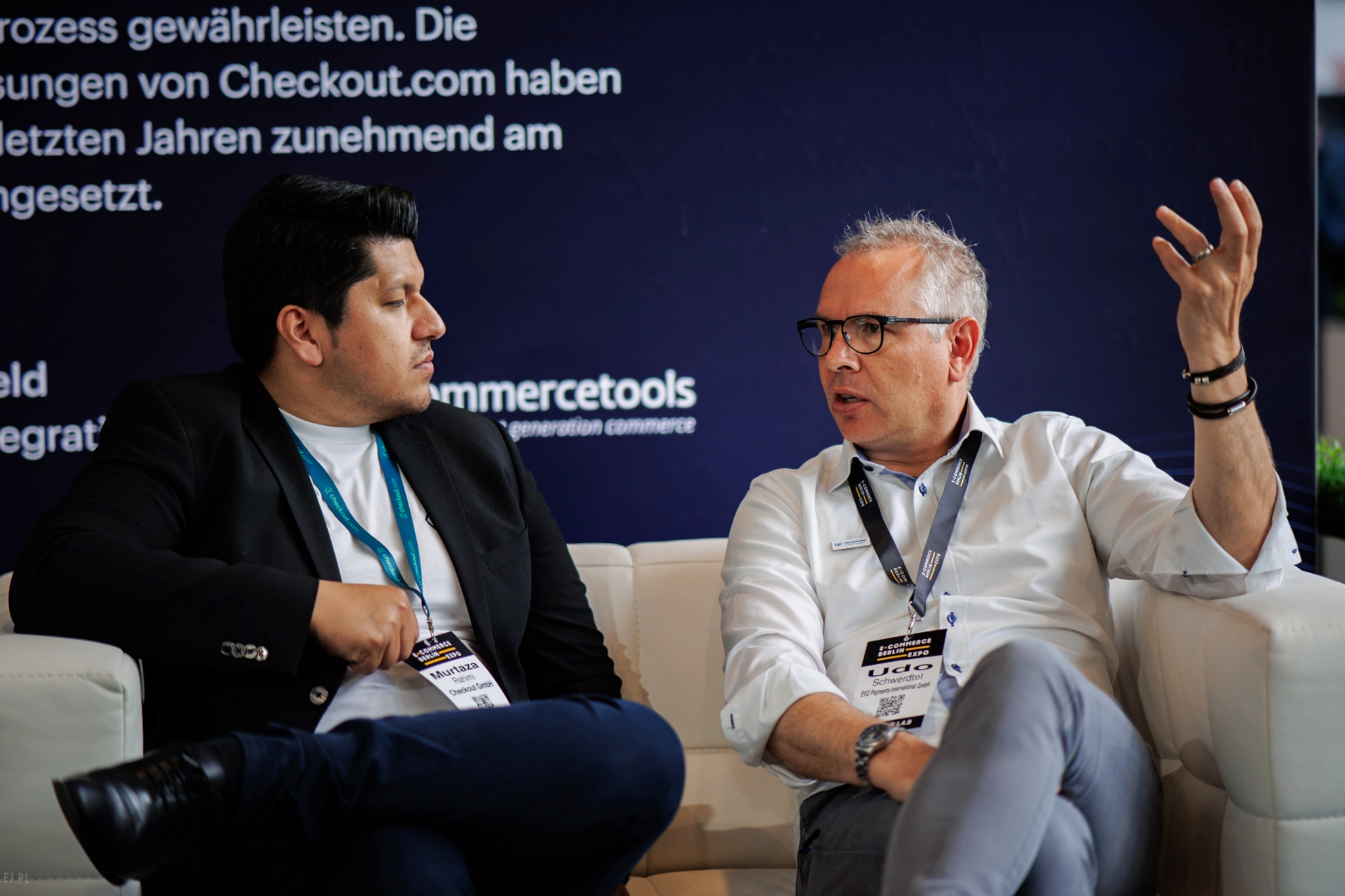 Sounds exciting? Secure your spot at the E-commerce Berlin Expo 2023 and get ready for a comprehensive and captivating experience that will inspire and educate you on all things e-commerce. 
PS Be sure to check out other opportunities waiting for you at the E-commerce Berlin Expo in order to make the most of your day:
See you on February 23rd!