After battling the COVID-19 uncertainties for a year, several European countries are slowly planning their return. Last month, Germany reopened some of the stores after a 10-week lockdown. While a few retailers across European countries are planning ways to get back to normality, many others have already started embracing connected retail as the new normal. Connected retail provides a unified and consistent experience to customers throughout their purchasing journey irrespective of the channel, device, or touchpoint.
Consumers prefer it because it is channel and device-agnostic and is more convenient. If you are considering embarking on the journey of connected retail, take a look at these omnichannel retail trends dominating the European countries in 2021. It will help you to plan your retail strategies.
A quick glance at the omnichannel retail trends will reveal that consumer behaviour has been changing rapidly in Europe. According to a UPS survey, over 10,000 shoppers from countries like the UK, France, Germany, Italy, Spain, Netherlands, Belgium, and Poland have been displaying a tilt towards eCommerce. For example, the survey revealed that 9% of UK shoppers received their groceries online before the pandemic. That number is now expected to grow by 67% this year. In another survey conducted by the retail team of Google Northern Europe, consumers showed a preference for online and channel-agnostic shopping. Over 70% of consumers in the Netherlands preferred channel-agnostic shopping in 2020. Only 17% preferred online shopping, and 13% preferred to buy offline.
All these studies offer a common insight – it's time you shift to connected experience.
Why do you need a connected experience?
 Recognises user behaviour across multiple channels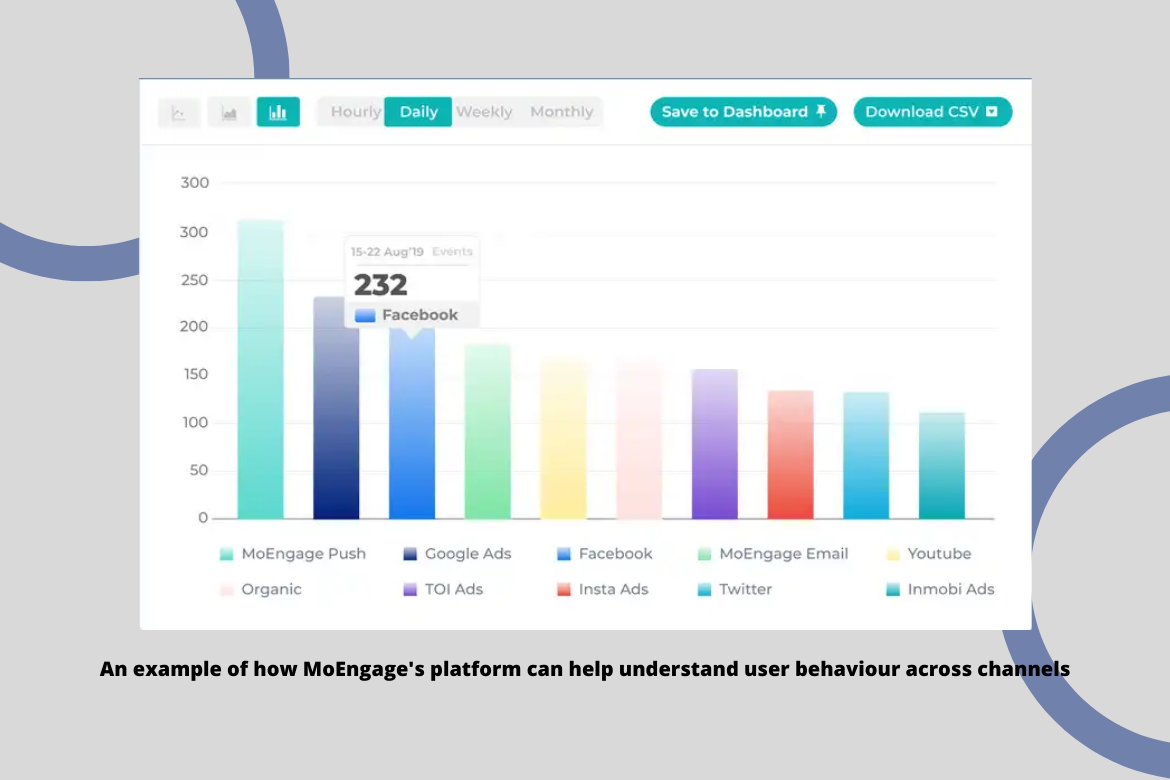 The success of your brand is based on the experience of your customers across multiple channels. To build a superior and consistent experience, you have to understand how your customers behave online and offline, their buying preferences, the kind of events that trigger purchases etc. The offline and online data can be used together to get the whole picture of the shopper's profile.
Connected experiences work best to get these insights. If online analytics captures critical data such as the user's behavioural and purchasing patterns, in-store analytics can help capture data such as the neighbourhood that customers visit the most. These insights can be consolidated to determine the right offers on the right products to trigger conversions.
 Magnifies user activity to grow micro-conversions
A customer rarely buys a product during the first visit to the website. You need to create small 'aha' moments to nudge them towards a purchase gently. That's where micro-conversions come in. These are smaller conversions where you get a customer to follow you on social media, add a product to the cart, add an out-of-stock product to the wishlist etc. Micro-conversions will help you build a long-term relationship of trust and loyalty with your customer. A connected experience can be useful in growing micro-conversions and also help increase user activity by sending emails or personalised push notifications when the product is in stock, leading to macro conversion or the actual purchase of a product.
Highlights critical user moments to lower drop-offs
Imagine walking down an aisle inside a shop. You find an interesting product, but there is no one around to answer your questions about the product. You wait for some time for the store staff to show up and finally leave without purchasing that product. The shop lost a critical moment to convert you. These unplanned moments are critical because the shopper is in the consideration stage. If you do not leverage this stage to your advantage, you will lose conversions. Instead of just knowing how customers behave online or offline in silos, focus on thinking of them as a whole. With connected experiences, you can integrate the offline and online channels and create a single-view inventory so that your customers can buy anything, anywhere without any hurdles.
Allows relevant, personalised communication across channels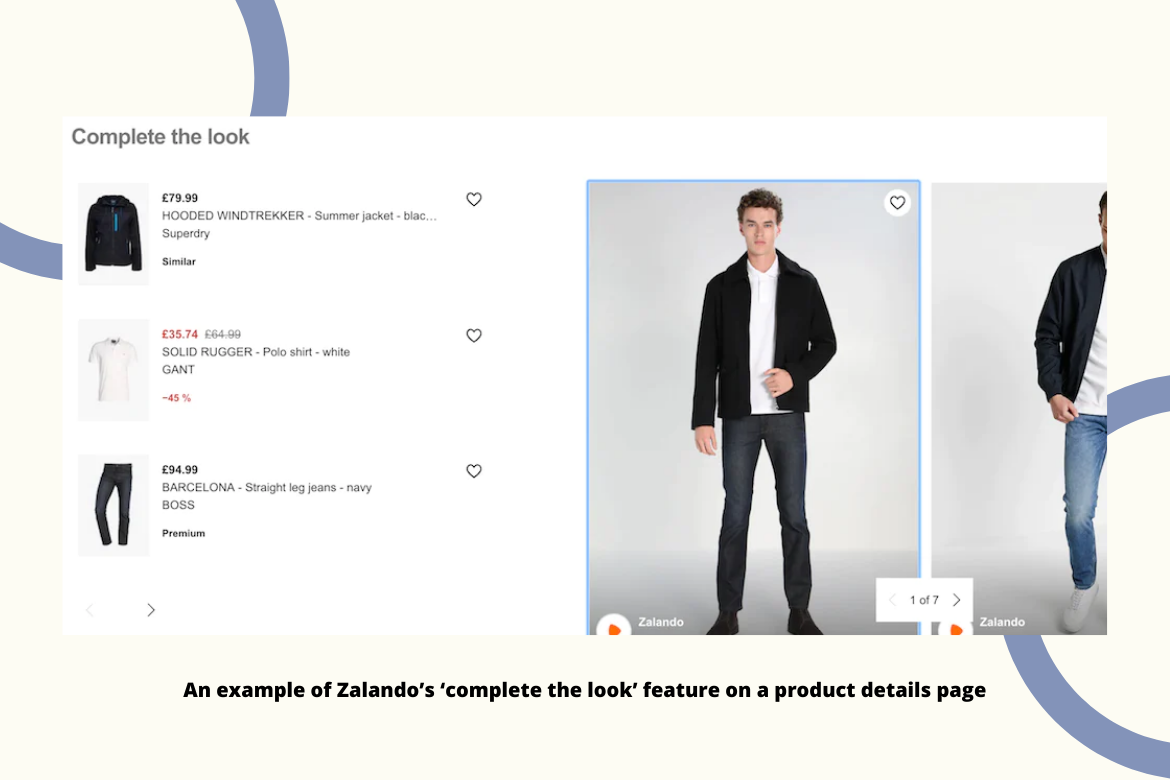 It is no secret that customers prefer a personalised experience and communication across all channels. However, retailers forget that personalisation involves much more than adding the first name in the push notification or email. If you want to make your communication relevant and personalised across all channels, you must carefully analyse all the touchpoints throughout the buyer's journey. The great thing with connected experiences is that all the data from different channels are available in a single place. So, your team can easily access past and real-time data about the customer and use this to personalise the communication.
The fact that over 2,400 stores in Germany alone have signed up for Zalando's connected retail platform shows that it will continue to stay in the future. However, before you start planning the roadmap for implementing connected retailing, you must know the trends dominating the European market. It's important that you understand these trends as you will have to align your connected retail strategies according to them. 
Omnichannel Retail Trends You Must Know in This Connected World
Among the many channels that you add, social media should be one of the key channels in your connected retail marketing mix. In Europe, over 82.26% of people use Facebook. Social media channels have enormous potential. Every platform offers you tools that you can leverage to build a connection with your consumers. From quizzes, contests, and interactive content, you can build a two-way communication with your consumers.
Social media channels can help you gain more traffic to your website, increase the footfall to your stores, and even increase sales through carefully planned social media campaigns. The best part is social media is a great equaliser for both large and small brands. So, if you are a big retailer like Asos or a growing fashion startup like Lelogram, you can use social media to create awareness about your brand. Asos, for example, grew its customer base by 15% and its sales by 24% in 2020 by using social media to create awareness and drive customer engagement.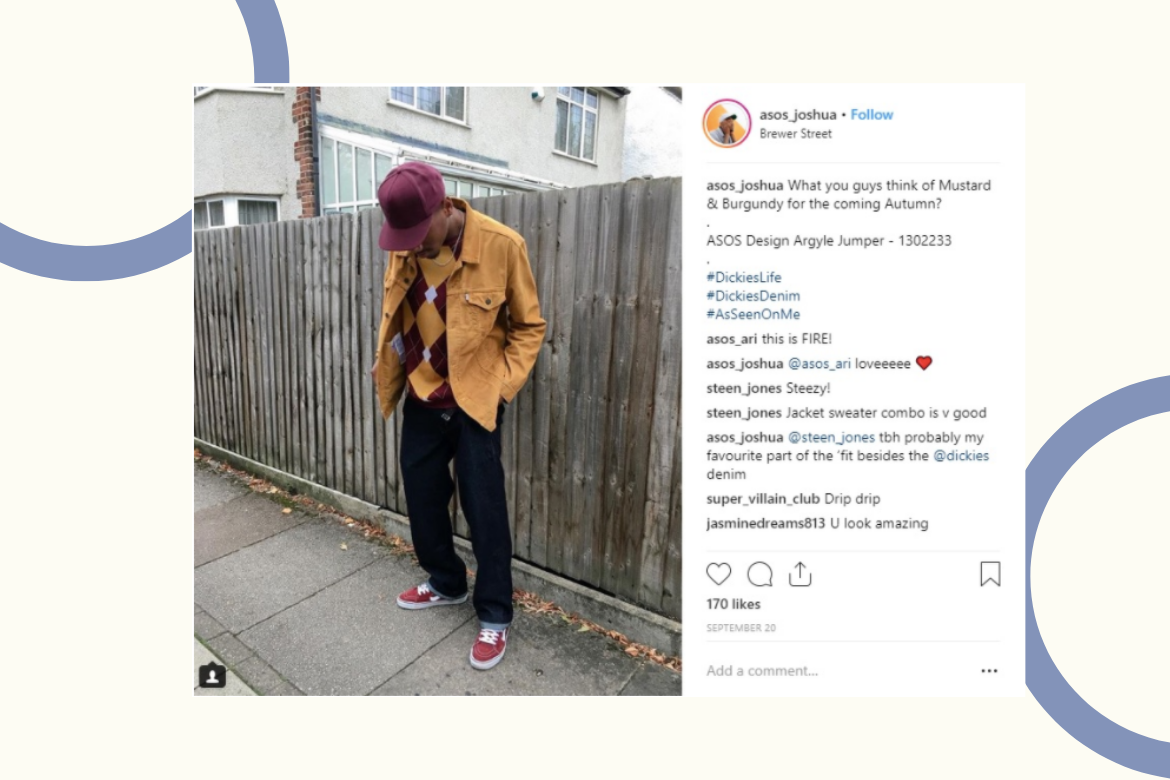 If you plan to capitalise on social media, ensure your retail strategies include channels that your consumers use the most. Create interactive and viral content that will engage your consumers. You can also create exclusivity by using closed groups like Facebook groups for loyal customers. Ensure that your social media content is aligned with the action you want the consumer to take, such as taking them to your website to buy products, sign up for a newsletter, etc. You must also ensure that it fits seamlessly into your strategy. 
Add more touchpoints
According to a Forrester report, 32% of the total retail sales in the EU were driven by digital and mobile touchpoints in 2017. That number is expected to increase to 37% by 2022. Retailers can no longer rely on a single channel to drive sales. Consumers can no longer be categorised as offline or online shoppers. Today's shoppers switch between offline and online touchpoints seamlessly. They use multiple devices and visit various websites to search for a product, compare prices, and buy it. Sometimes they might just enter your nearest store to look for a product. Either way, you must be prepared to offer them the information they seek. Your ultimate goal must be to attract consumers to your store or your website.
Actionable advice: Add more touchpoints to your marketing mix. These could be social media platforms, websites, physical stores, etc. Remove the distinction between online and offline channels and focus on seamlessly integrating them to provide a consistent experience. Remember that no two consumers shop alike. Some may prefer the click-and-collect way of shopping. Some might favour options such as Collect+ i.e., order the products online and collect it from the nearest petrol station, newsagents etc rather than travelling all the way to your store. Provide various convenient and flexible ways to research, shop, and pay and ensure that all the touchpoints offer your consumers a consistent experience.
Bridge the gap with immersive experiences
Connected retail does not end with adding new channels and integrating them. You have to build an immersive experience for your consumers. Let's look at a few examples. Recently, Dove opened a pop-up store in Paris. Simultaneously, it also opened a temporary e-store. Both the channels offered personalised services such as engraving messages on the soap for consumers, personalised personal care products, etc.
This connected retail approach enabled Dove to reach a wider audience. But most importantly, it presented Dove with a new opportunity to improve sales. Similarly, Adidas opened a four-storeyed store in London with more than 100 digital touchpoints. So, a consumer can use the LED screens to customise their designs for their clothing and footwear on entering the store. They also have an in-house treadmill that a consumer can use to determine what shoes would fit them the best. There are also interactive changing rooms that help the consumer to choose a product without leaving the room.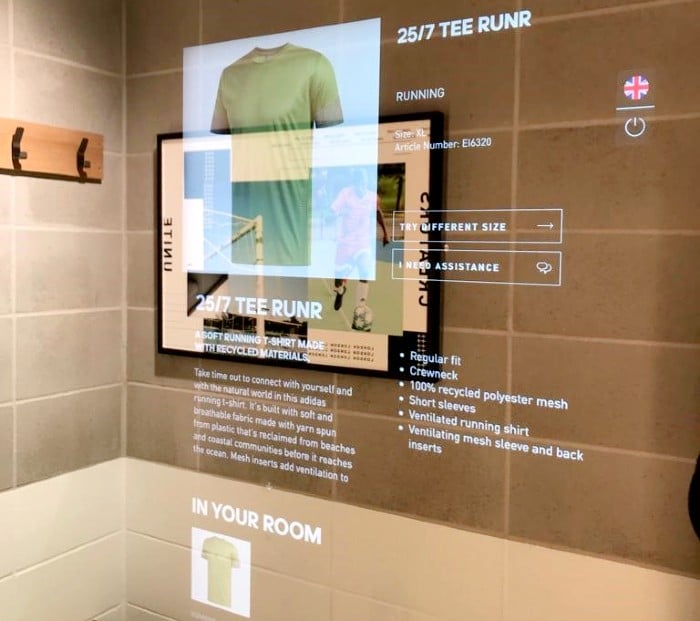 Actionable advice: The only way to increase footfall in your stores is by creating immersive experiences. Find ways to use technologies like AR and VR to build such experiences. For example, if you run a beauty brand, you can consider using virtual mirrors to allow consumers to do virtual makeup. Ensure that the channels are seamlessly integrated. So, when a consumer places an order, they should be able to pick the product from wherever they choose. If you are a pure e-commerce player selling luxury products, you can consider opening up a temporary pop-up shop or a zero-inventory shop where the products are displayed in the store, and the orders are fulfilled online. According to Wharton School and Harvard Business School's research, zero inventory shops could result in 60% more
Build a long-term relationship
You probably know already that retaining consumers is five times cheaper than acquiring a new one. Retail trends will constantly keep changing as the consumer's needs evolve. However, they would likely stay loyal to your brand if you focus on building a long-term relationship with them. In fact, they might even turn into brand advocates and recommend your brand if they like the experience.
Actionable advice: Create a retention strategy to build a long-term relationship with your consumer. Leverage your CRM data to understand your consumer and to personalise their experience across different touchpoints. Reward them with loyalty benefits or onboard them into a loyalty or referral programme to give them a privileged experience. Maintain consistency in not just the experience but also your brand voice across various channels and touchpoints. Focus on increasing the customer's lifetime value (CTV) consistently.
Shift towards a mobile marketing approach
It's all about unified digital engagement. Optimizing your e-commerce website or creating a mobile app is not enough. Smartphone has become a single device used for all things searching and buying, hence more channels to engage the users. Engagement channels online are growing by the day and brands need to concentrate on unifying the messaging across these channels. No more fragmented messaging on push notification, email, website, Whatsapp, Facebook, or even SMS. Marketers need to keep the single goal in mind, bringing users back on the app/website for more purchases. So all the engagement channels need to work towards this goal and unify the messaging accordingly.
Actionable advice: Don't try to be on every channel because your user is using smartphones more than anything else. Instead, understand the 4-5 core channels your user utilises before making a purchase. Once you know the core channels then work towards unifying the messaging accordingly. You can create condition-based workflow campaigns to ensure you're sending the right message to the right channel at the right moment.
Conclusion
Although eCommerce giants were threatening retailers' existence for a long time, the pandemic became the final awakening call for them. Small and large retail brands realised that connected retail is the future and that they have to adapt to it quickly if they want to thrive for a longer time. Connected retail in this connected world helps the retailer reach a wider audience and earn more profits. It also helps them save costs on rising real estate prices. It's time that retailers change their retail strategies and think in a channel and device-agnostic way to build superior experiences for their consumers.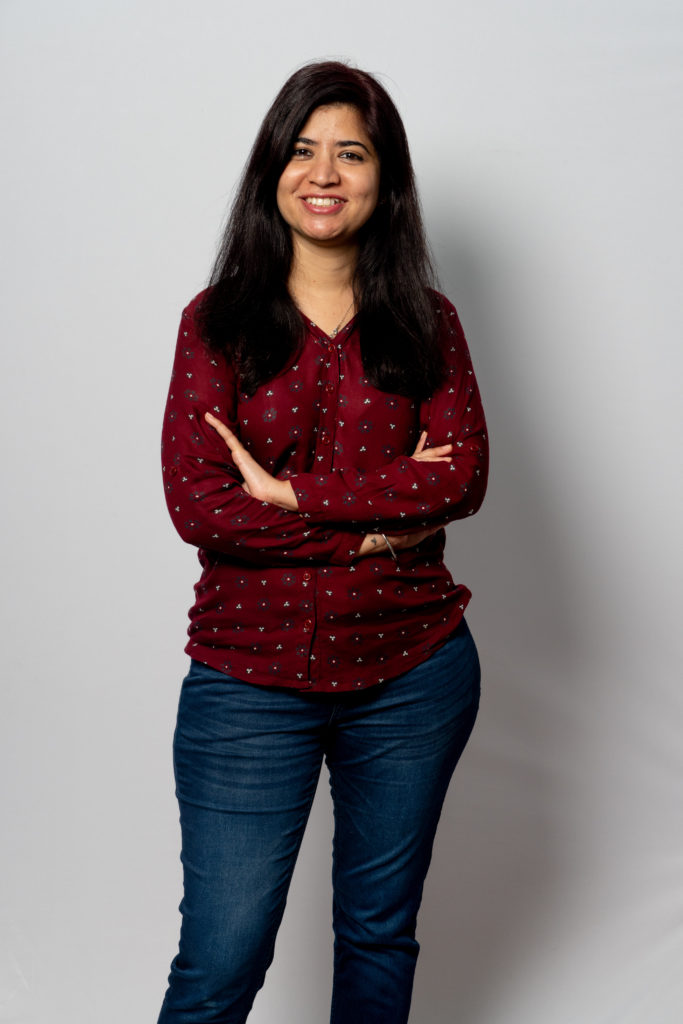 Ankita is a content marketer with a strong background in writing and editing. She has worked with various publishing media houses and product companies that helped her add more skills to her core subject – content. Her past experiences and her current role at MoEngage have helped her build expertise under areas such as customer content and retail content. She is an avid reader, passionate book review blogger, and loves to share her interests with the web audience. She always yearns to learn new things to widen her knowledge.