Today's generation of children have grown up in a world of technology – of Snapchat, TikTok, and 'Hey Siri'. It's a radically different upbringing to that of Baby Boomers, Generation X, Millennials, or even Generation Z. The first members of this generation – coined 'Generation Alpha' – were born in 2010, the same year the iPad launched. With information and entertainment just a touch away, the way they communicate with others and the kinds of experiences they have are fundamentally different to those before them.
What's fascinating – and also quite daunting – is that by 2030, Generation Alpha will have become customers in their own right. They'll make purchases using their own money and interact with businesses and organisations with their own agenda. 
True digital natives
To explore the way Generation Alpha interact with others and the devices they use, Infobip and YouGov conducted online research across the UK and France1, which revealed that Generation Alpha might be more comfortable interacting with technology than humans – perhaps unsurprising given that they are accustomed to using smart devices from an early age.
Between the ages of 6 and 11, more than three quarters (77%) have access to a tablet, and more than half (59%) have access to a smartphone. What's more, three fifths (60%) of those who have an iPad or tablet used one by their fifth birthday, and almost two fifths (38%) of those with a smartphone used it by the same age.
This early adaptation to smart technology feeds into the way they communicate. They are interacting with their peers and family through digital channels, and the vast majority are familiar with instant messaging. By 11 years old, three-quarters (73%) of UK Generation Alpha are using WhatsApp on their smartphone or tablet, meaning they are embracing conversational digital communication from a young age.
Meet the customer of 2030
By 2030, the first members of Generation Alpha will be adults and begin to have direct interactions with businesses. As customers, they are likely to have high expectations when it comes to frictionless experiences and instant gratification.
These new customers want to interact with brands on their terms, not the brand's, and will expect proactive communications that respond to their needs in real time. Businesses must optimise towards time, using solutions with the flexibility to deliver outcomes for customers fast and in a way that's tailored to them. Personalisation will play a huge role too. Generation Alpha will expect to be treated as individuals with their own interests and values. Communications will need to be relevant, derived from insights into the kinds of information they want to receive and events that trigger contextual experiences within the customer journeys. For example, if they enjoy browsing shoes on their mobile phone, they'll expect offers to be sent via email, SMS or WhatsApp with relevant product suggestions and promotions. Businesses should leverage customer data relating to behavior and sentiment to tailor messaging, content-type, and timing.
Laying the foundations for the future
Members of this generation won't settle for the status quo. They will demand better from businesses – better customer journeys and better services. But what does delivering on these expectations mean in practice?
Before digital transformation projects commence and new technology or people are introduced, businesses need to get their house in order. Rigid, "old-fashioned" management models will lack the flexibility required to innovate – a problem that becomes more significant the larger companies are. In major corporations, change is often based on incremental improvements, rather than radical change, because of the scale of such cultural and organisational barriers.
Many businesses today also operate in siloes. The result is compartmentalised insights and decision-making, which limits their ability to seize market opportunities or tackle challenges. Without breaking down these siloes, it's impossible to deliver consistent experiences to customers – let alone proactive ones.
A decentralised organisational model will empower employees to collaborate and work across teams, delivering the best possible experiences for customers. Smaller businesses will find it easier to adopt an adhocracy-based model with the flexibility to serve the right need in a particular moment, rather than a bureaucracy with strict hierarchies and rules.
Experiences based on insight
We all know that without data, it's impossible to deliver intelligent, seamless customer journeys. But to achieve this, data needs to be connected and made available across all verticals and technologies, as well as being embedded properly in customer journeys.
Any digitally-enabled interaction generates data. This data can then be leveraged to improve future communications, providing insights into customers' interests and the kinds of experiences they engage with.
With the right customer data management platform and infrastructure, businesses can use predictive analytics to inform communications with customers and forecast likely behaviors. This could be anything from the buying or engagement patterns of similar customers to factors such as the weather, which could indicate how likely a customer is to purchase a product. The more quality data that algorithms have, the better their predictions, and with machine learning they will improve over time.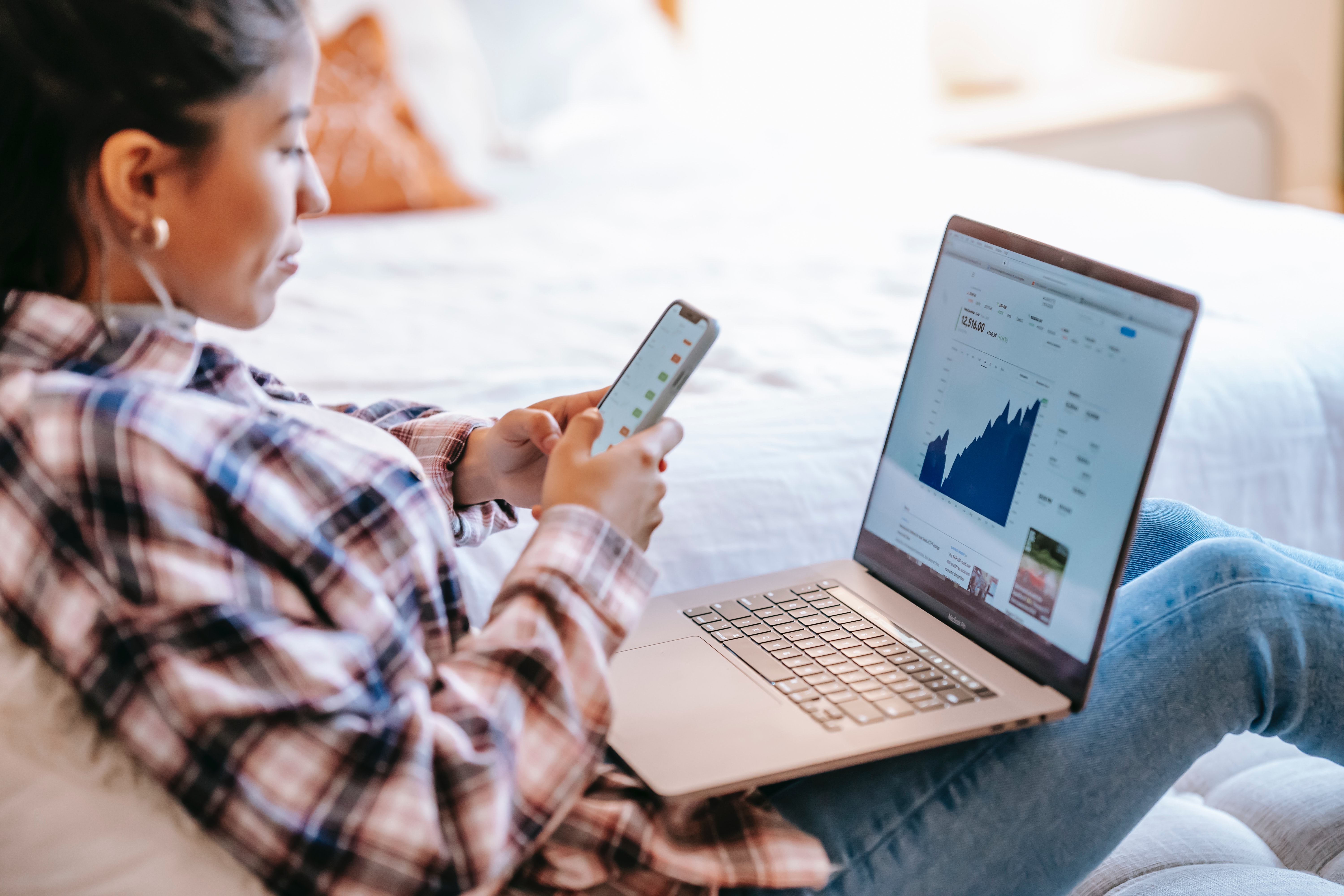 Friction is the enemy of convenience
Customers don't and won't think in terms of discrete channels. This is something that so-called 'multi-channel' approaches overlook; by defining a finite number of channels, businesses risk closing off opportunities to engage with customers on their terms. In practice, channels are anything that can deliver content – an experience – to customers. And we know Generation Alpha are using more conversational channels like WhatsApp to communicate.
All customer experiences need to be managed within a single platform for clear visibility of relevant information and previous communications – a unified view of communications also allows for an approach that is truly integrated, as opposed to simply 'multi-channel' in its scope.
The secret to great customer journeys is providing all the options and letting the customer choose. With the right platform, businesses can cater to customer needs, irrespective of the channel in question – and if those needs change, all you need to do is change the rules.
Final words
The prospect of new customers may seem daunting to some businesses. Change can be difficult, especially on an organisational level, and the demands of Generation Alpha will be different to anything that came before them.
Digitalisation is at the heart of the transformation businesses need to undergo to better serve the customer of the future. A unified view of customer data and all the interactions they have had with a business will inform seamless, personalised experiences, which are sure to win over this next generation of shopper. 2030 is closer than you might think, so as we're starting to see these traits in younger generations today, now is the time to prepare to ensure your business isn't left behind.
Article by Mareike Tatic, Sales Director DACH, Infobip
1 All figures, unless otherwise stated, are from YouGov Plc. Total sample size was 1,392 children, of which 740 were from the UK and 652 were from France. Fieldwork was undertaken between 4th and 21st June 2021 in UK and France. The survey was carried out online. The figures have been weighted and are representative of all children aged 6 to 11 in each country.
2 The research, conducted by Censuswide, took place between 24th and 29th July 2020 and polled 6,048 consumers across the UK, Spain, and France