In an ideal world, customers would come to your ecommerce site, search for what they need, complete the checkout form quickly and easily and write rave reviews to say how excellent their customer experience was. In reality, shoppers make mistakes, get frustrated in the checkout and abandon the process.
According to Baymard Institute, the average cart abandonment rate is 67.91% – a worrying statistic for ecommerce companies. Recent research from Invesp also stated that 12% of carts are abandoned due to the amount of information buyers need to enter. However, these issues can be remedied with the implementation of address validation, a solution that is often overlooked by ecommerce companies.
To combat this issue, many companies have invested in address validation tools – however not all tools are created equally, and most companies use a simple postcode lookup which still requires a large amount of typing on the customer's part. Even worse, some companies don't provide pre validation, meaning that customers are expected to complete form fields manually and for address data to be checked after the customer has completed. In an age where customers expect the checkout journey to be completed as speedily as possible, the prospect of filling out seemingly endless form fields is not relished by shoppers and drives many customers away.
At PCA Predict, we offer an effective solution to this dilemma that is quick and simple. Our smart address validation service allows the customer to search for their address, typing the first few letters of their street name, town or postcode. Our intelligent technology then accurately auto-completes the entire address verifying against official postal sources. Taking out potential extra steps (such as fixing address errors), and reducing the amount of typing required has a noticeable impact on the conversion rate through the checkout. In fact, some of our customers have even increased conversions by up to 40% after implementing our address validation tool.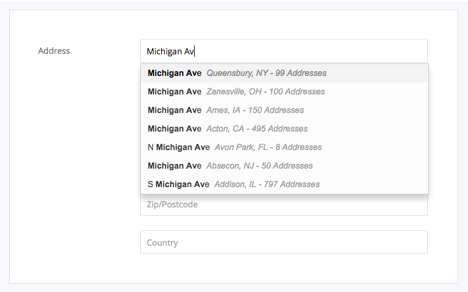 Not only this, but PCA Predict's address validation is also quick and easy to integrate, and you could be up and running in minutes.
Try our demo for free and see the benefits of user experience and deliveries for yourself.
Natalie Green,
Marketing and PR Manager at PCA Predict