E-commerce is a dynamic industry where innovations drive development. Solutions that worked a few years ago, can't be good enough today. How does Germany's market adapt new technologies for e-commerce? Should German retailers look out for the foreign competition? Read on to find out!
Card payments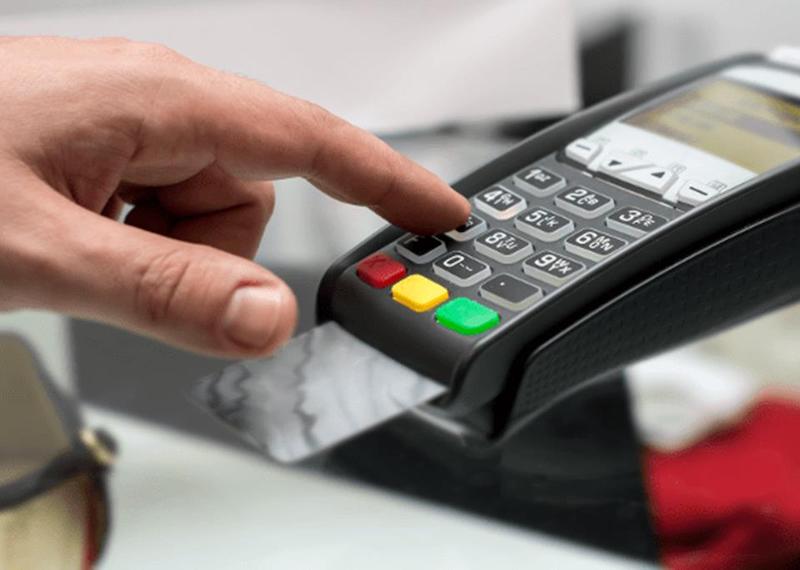 Even though you might think that in Germany cash payments still are the majority, numbers claim the opposite. At the EHI Congress in May, it was reported that in 2018, for the first time in stationary retail, card payments (48.6 percent) exceeded cash payments (48.3 percent). It is a huge step into digital transformation. Recently the most acknowledged type of stores in Germany that widely introduced cashless payments are bakeries. As you can see card payments are becoming the main payment method even for untypical industries.
Omnichannel
Online and offline retail is merging. The connection between e-commerce and stationery stores is already the smartphone today. As an example, we can list the virtual cards for bonus programs, coupons that are kept on the mobile phone thanks to apps like Stocard or Yunar.

The omnichannel revolution has already started and retailers believe they are already reacting to this changed customer behavior. But not yet with all consequences. Like the top digital shops, such as Amazon, Outfittery or Zalando, brick-and-mortar retailers are also working to better understand their customers and personalize their experiences. One difficulty is that the chain stores have a smaller database in order to be able to offer customers truly individual offers. Here it is important to access the database of others and to connect them with one's own offer. Simple access points for data exchange play a crucial role in fast integration. This is possible thanks to a variety of open digital interfaces, so-called APIs (Application Programming Interface).
Data-driven approach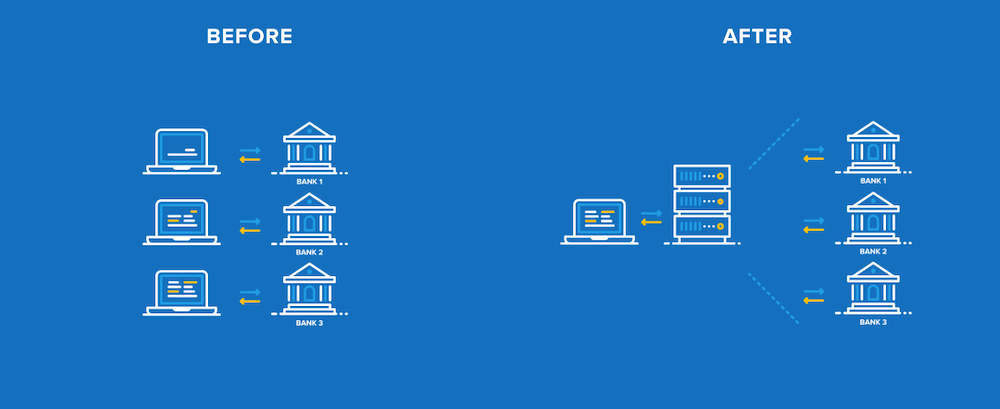 Offline stores have access to a less limited database. Nevertheless, they can use external sources to get to know consumers better. Due to the PSD2 regulation, banks already have to offer defined interfaces today in order to provide, for example, the turnover data of current accounts to third parties. Deutsche Bank goes one step further with its API program. It enables its clients to individually and selectively use their data stored in the bank in external apps and services. On the other hand, its open APIs give traders access to valuable customer information. This can be information such as age, address or IBAN, but also sales data, credit card accounts, savings or stock deposits. In addition, it offers services such as simple age verification or an identity check. This information can be accessed digitally and in real-time via interfaces, simplifying the overall process.
Following trends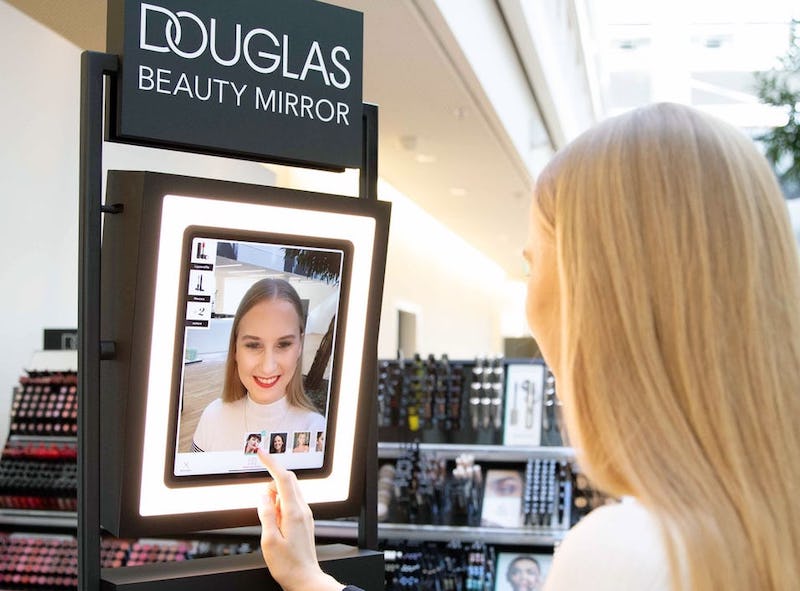 Innovations take place not only in e-commerce. Stationery retailers willingly implement new technologies in their stores. One of such examples in Germany can be Douglas perfume store which recently introduced a virtual mirror supported by augmented reality. It displays a preview of different make-up products without the need to apply them.
Internalization of prices
One of the biggest threats for German retailers can be foreign competition. Usually, foreign stores offer lower prices, even 50% less than German's shops. Recent survey proceeded by strategy consultant Oliver Wyman among 1,000 German consumers shows that 45% of the participants have already shopped at a foreign online shop. Moreover, 37% plan to shop abroad more often in the future. When it comes to disadvantages of international shopping, we should highlight longer delivery time, higher shipping costs and cumbersome returns which can be very inconvenient for customers. The manufacturers would have to balance between high sales volumes and stable margins. Nevertheless, the introduction of international price management would be indispensable. As Oliver Wyman highlights: "When consumers and retailers shop across borders, manufacturers must respond and internationalize their prices."

As you can see there is still a lot to do to fully adjust to nowadays customers' expectations, but that is a challenge that German retailers can face. Some of the innovations are already being implemented and we can observe the new emerging trends to entering German's market.