Recently we had a chance to chat with Max Melching, Online Marketing Director at Douglas! Read on to learn about the challenges that Max is facing in his work and plans for 2020.
You are Online Marketing Director at Douglas. What are your main responsibilities on a daily basis?
I'm responsible for three departments at Douglas: The Online Marketing teams (SEA & PSM, SEO, Display, Affiliate) which handle the marketing efforts for 16 countries across Europe, the Data Intelligence department which is responsible for collecting, analyzing and activating our data and last but not least – the retail media business with our new founded spin-off "Beauty Media Solutions GmbH".
We've read that "Previously, Max co-founded the bargain portal Cherry Möbel". What was that venture and what did it teach you?
It's all about great offers for furniture. I saw this booming in the travel industry at my previous job and therefore we decided to build this concept for furniture as well. Like in travel, you also spend a lot of time researching for products and offers when it comes to buying furniture online – we try to help out and guide the users to great offers. It still teaches me a lot, especially changing perspectives from a more strategic role at a gigantic premium retailer to an affiliate platform that I built up from scratch.
Douglas is a world-known brand. What is the most challenging in your job for Douglas?
Probably pushing and scaling the variety of new topics and not neglecting the foundation – it's not only the most challenging, but also the most fun part of my job. Douglas is already at a very high level when it comes to e-Commerce, but also has a lot of potential to grow even further through topics like marketplace and retail media. Therefore it's crucial not only to push those new topics, but also keep and "fine-tune" the very high-status quo that we already have.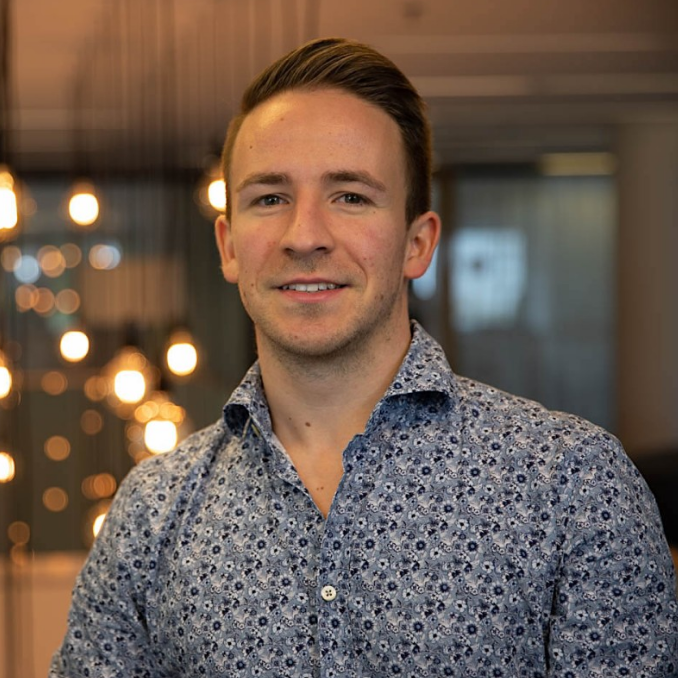 What do you think can brands do for increasing CLV / AOV? What are good practices at Douglas that you can share with us?
Data, Data and Data. As Douglas is the point of sale we have a ton of relevant data points from e-Commerce and offline store business as well. Thanks to our Douglas Beauty Card we can connect these data points and thanks to our DMP we can build segments and advertise based on them. Imagine a huge brand launching a new fragrance and we can collaborate on a media campaign which targets Douglas customers who bought fragrances in a similar price range in the past, but never bought a product of their brand before. The same concept works as well for use cases such as pushing AOV (up-selling) or CLV (reactivate inactive customers).
Your presentation is titled "New retail media business and co-marketing activities with industry partners". How can brands make the most of co-marketing activities and what are the most common mistakes in this area?
Co-Marketing activities and retail media placements like Sponsored Product Ads are a huge opportunity for brands as they now get access to digital marketing in the lower funnel (at the Point of Sale). I think it's very important for the industry to get transparency and data insights in order to be able to reallocate budget from their current media mix.
What are Douglas plans for 2020? What would you like to focus on the most?
Speaking for the e-Commerce business it will definitely be the further expansion of our marketplace business and retail media – both of those topics were launched in 2019 and have tremendous potential.
How do you think that the industry of e-commerce will look like in 10 years? Will it change dramatically in your opinion? What will be the role of retail media?
It's up to the user. The user behavior always changed and adjusted to new technologies and there will be further changing for sure. I'm very curious about the evolution of devices and voice search. On the business side, retail media will definitely establish as one of the key digital marketing activities for brands. Companies like Alibaba or Amazon already generate billions of high profitable revenue with retail media.
Thanks for your insights, Max!
Hungry for more e-commerce tips?