Site search seems to be very underrated in the world of e-commerce. We decided to invite Kylie Fletcher, a Creative Content & Marketing at Sooqr, for a virtual cup of coffee and some small talk about site search, but not only.
Attend her session during E-commerce Berlin Expo 2019!
You're a Creative Content & Marketing at Sooqr. How does your usual day at work look like?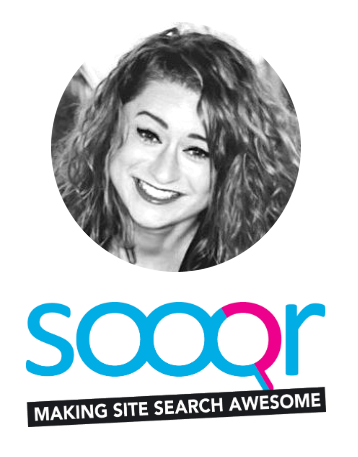 A usual day for me starts with checking my (content)schedule, email and all social channels. One minute I'll be writing a blog, the next I'll be thinking of new content, written and visual, for a new post. Later on, I might be working on a new campaign for a job opening, researching a new market or designing a backdrop for an event.
You're responsible for a lot of aspects. What's most exciting about your current work?
The most exciting thing about my job is that every day is different. I get to do what I love the most -writing- yet I also get to develop other skills like managing, planning and organizing (international) events, online marketing, designing campaigns and creating presentations. And travelling whilst doing your job, obviously is an awesome plus.
Can you tell us more about Sooqr? What are its main features? How can e-commerce business benefit from it?
Sooqr is a SaaS-based tool for awesome onsite search. Sooqr searches in every relevant field, content and product, taking over the search engine completely and letting customers see filtered, faceted and relevant search results instantly, even when a misspelling is made. Our search engine can be integrated into the existing website completely and can be implemented on every e-commerce platform.
Sooqr works with a responsive interface, instant spellcheck and makes use of optimized synonyms. We also offer tools to manipulate the results to your (the retailer) liking, boost products and promote within search results. Users of Sooqr Search always get relevant and instant results on their query, but the results are set to the standards of the retailer. With our optimised site search conversion rates will increase. The customer will find, look and buy more, and ultimately be happier.
How many e-commerce are currently using Sooqr?
We have over 600 customers, all over the globe. Over 90% are in the e-commerce business, such as Ajax, Tele2 and Jobe, the rest are content-based websites, like Emerce.
What are the main mistakes on e-commerce pages when it comes to site search?
The most common mistakes are that visitors can't find the search bar, because it is hidden and not big enough. Slow search results are also a big no-no, as up to 30% of visitors will leave with every waiting second. And of course, non-relevant results, not being able to filter or sort results, no error-check (searching for a tshirt and not finding one, as it is known as t-shirt within the webshop). Not being able to keep track of queries is also a big miss, as you can learn a lot from no-result queries. What are customers searching for? Do you need to include new products?
Does Sooqr have any competition in the market? What are its advantages?
There are companies with similar search solutions. We focus ourselves solely on accessible site search, instead of site search being one of the tools offered in a bigger package. Our advantages are our friendly pricing, instant search results, easy and swift implementation (no developer needed) and full support is always included without extra costs and with any plan.
What are Sooqr's plans for the future? In which technologies the company is investing?
The buzzwords of 2019: AI, visual search and personalisation. We're moving from simply optimising site search to suggestions and recommendation.
On E-commerce Berlin you're going to talk about Site search. Why do you think it's the hidden gem of conversion optimisation?
Site search is the hidden gem of conversion optimisation because nowadays, it still isn't common practice for the majority of retailers to optimise their site search. It's a great way to boost conversion, without too much hassle or massive changes. Simply changing from a default platform search to a specialised, optimised site search will boost revenue, as customers will instantly be able to find – and buy- exactly what they're looking for. The smallest change can have a major impact and that's what makes optimised site search awesome.
Do you think that image search will revolutionise the e-commerce industry? Does Sooqr already offer such a function?
Visual search will make 'finding' even easier. Especially for searches that aren't simply captured in words. It also adds extra value to the whole experience, making it something unique. We've been working on visual search for a while now; we have the technology and are busy doing live trials with partners to make the product work perfectly.
Do you have any predictions regarding site search in the next years?
In future, Site Search will become even more intuitive, predictive, personalised and conversational (with visual and voice search). For Sooqr, the 'personal butler' is the future.
Kylie is one of the speakers during E-commerce Berlin Expo 2019. If you want to see her presentation live, register here for free.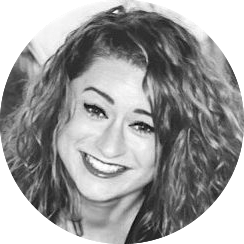 Kylie Fletcher
Creative Content & Marketing Sooqr
With her background in journalism, hospitality & sales, Kylie Fletcher now feels very at home within the world of marketing, e-commerce, SaaS and conversion optimisation. As a content creator, marketer and event manager at Sooqr Search, she has one main goal: to spread the gospel on awesome site search and make sure as many people as possible get acquainted with this great conversion booster within e-commerce.