The team of E-Commerce Capitals is returning to Germany's capital to bring back the third edition of E-Commerce Berlin Expo, one of the hottest industry events of the year. Berlin, Europe's melting pot of tech, culture, and more, is hosting the event on February 15, 2018 at Station.
The free-to-attend event, which drew over 3000 international visitors and hosted over 85 industry leaders, such as DHL, Idealo, Rakuten, PrestaShop, Meet Magento Association and Lengow, was a huge success last year and is expected to multiply in attendance this coming February.
​Notable speakers of the second edition included Karl Wehner, Alibaba Group, Dominik Johnson, Yandex, Laurence Kozera, Google, Karsten Köhler, Hubspot and Frank Schlesinger, ImmobilienScout24.
This past February heated discussions surrounding, the Russian and Chinese markets, e-commerce in social media, sales channels, performance marketing and programmatic marketing, SEO tips for e-commerce businesses and data-driven e-commerce were led by industry experts across four stages. ​
Following the success of the the past editions the E-Commerce Berlin Expo team is already working in full force to provide the most insightful experience for participants of the upcoming edition.
"We are extremely excited with the upcoming edition of the E-Commerce Berlin Expo. Having started in a rather modest setting with limited resources since the first edition, the event is growing rapidly every year so we're very thrilled. I am mostly looking forward to reveal our amazing agenda for the third edition, which is also only possible thanks to all the great people who decided to share their knowledge. We're genuinely grateful for the collaboration with them. At the time we are able to confirm a line up of a big variety of industry leaders as well as great e-commerce startups.",
says E-Commerce Berlin Expo PR Manager, Charlene Pham. Here's a small spoiler of confirmed speakers for the E-Commerce Berlin Expo 2018.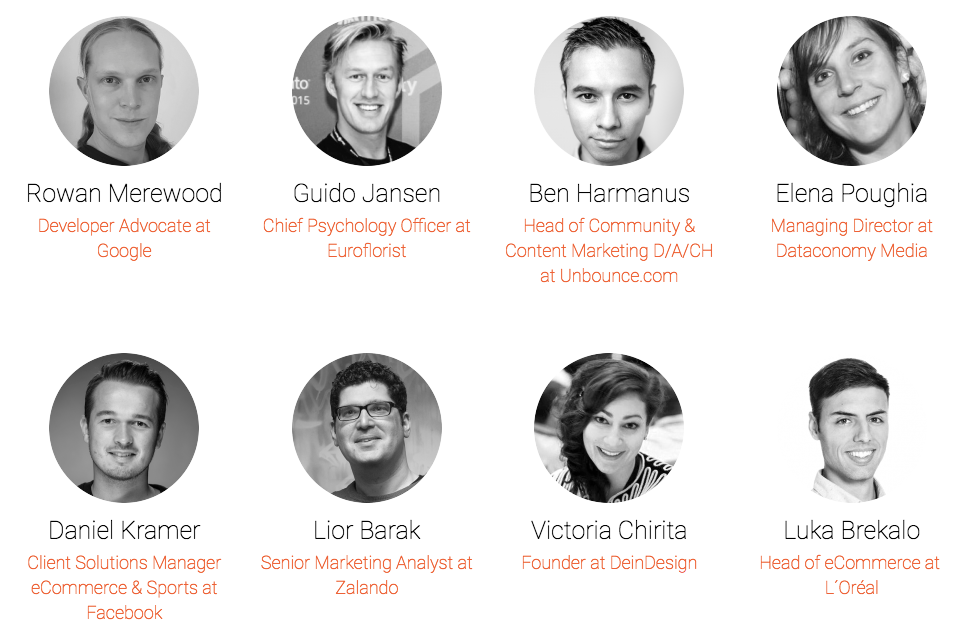 ​At the leading e-commerce fair speakers, such as Luka Brekalo, E-Commerce Manager L'Oréal, Daniel Kramer, Manager – E-Commerce & Sports Facebook, Lior Barak, Senior Marketing Analyst Zalando, Rob Cassedy, General Manager Ebay Kleinanzeigen Ebay Inc. and Rowan Merewood, Developer Advocate Google will cover topics around current and future industry trends, challenges and solutions. Want to participate? Attendance is free of charge, visitors can register here. Or interested in joining OXID eSales, DHL, Hosting.de, DS Smith, LeaseWeb, AX Semantics, Händlerbund eV and many more as an exhibitor? Choose a booth available for you here.
###
The E-Commerce Berlin Expo will be taking place for the third time on February 15, 2018 at Station Berlin. Doors will open at 10 AM and is expected to welcome more than 4000 visitors. The annual fair has become one of the leading e-commerce events in the Berlin with representatives from Google, Otto Group and Alibaba Group as past participants. Learn more at: http://ecommerceberlin.com
​