We're more than happy to introduce some speakers of our upcoming E-commerce Berlin Virtual conference.
Today, we decided to invite Tom Maier from Channable for a virtual cup of coffee to talk about "ROAS vs. POAS – In 3 Schritten zu gewinnoptimierten Kampagnen" topic. Enjoy!
Can you describe the journey you took to join Channable?
I started my digital career in affiliate marketing and worked for leading affiliate networks. Since 2012, I have played an important role in new business for the Berlin-based tech company Sociomantic Labs (sold to Dunnhumby as part of the Tesco family). In the past 4 years I have been supporting software companies in their growth in the DACH region and that is how I got to know Channable in 2019.
As an Account Executive, I have now been part of the Channable team since January 2020, and I am the first employee to work from Channable's Berlin office.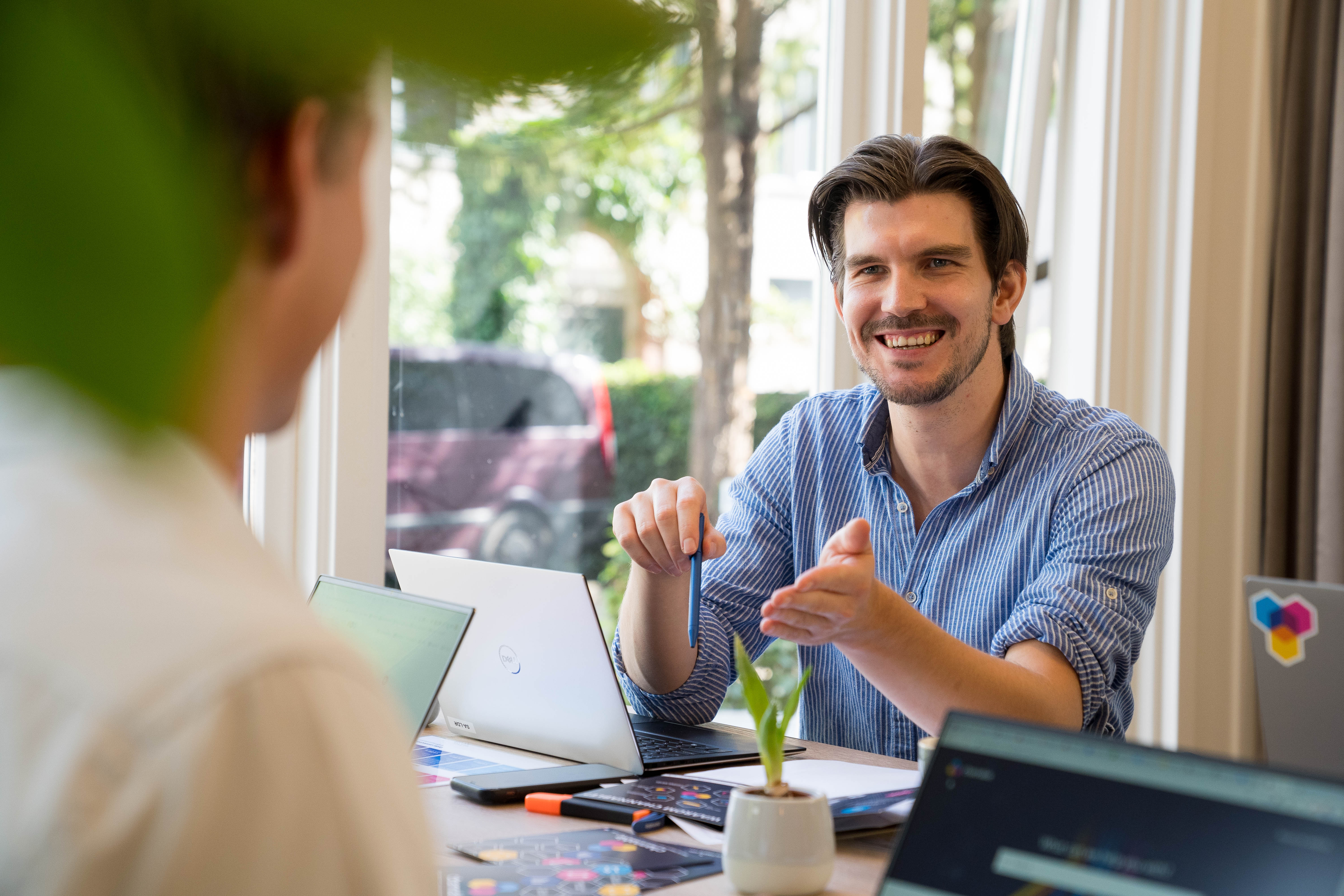 What responsibilities do you have on a daily basis?
I am onboarding clients from the DACH region as well as international prospects, which is an exciting process. I am involved in their decision-making phase from day one, so often I am their first personal touch point with Chnanable. In tool demos I give them tailored insights into our features and answer any questions that come up during their trial phase.
What's your biggest challenge?
Channable is known for outstanding usability and low pricing plans. Currently, a lot of SMEs are approaching us, signing up, and mastering their feed management challenges with us. In the Benelux countries we are already a few steps further and work with the top brands and agencies. It is our challenge to reach the same standing in the DACH region – we aim for enterprises that trust in us.
What's the Channable mission?
Our mission is to accelerate e-commerce growth worldwide.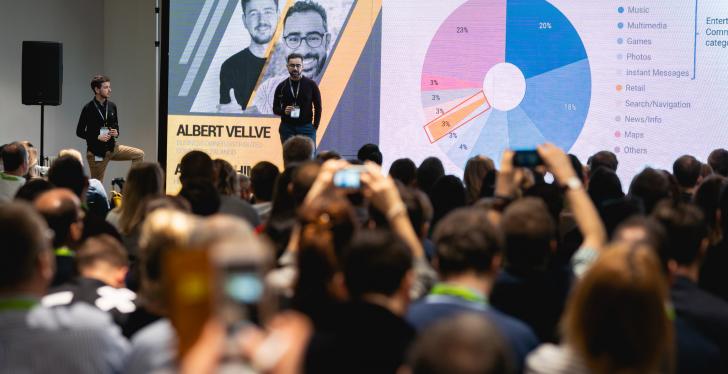 How do you support e-commerce businesses?
Channable helps e-commerce businesses around the world by providing them with the innovative and easy-to-use technology they need to grow in a complex and competitive landscape. At the forefront, I guide them towards reaching their full potential of using the tool. It is nice to see that users trust us and that I can contribute to all of this.
Where is the golden mean between automation and personalization in e-commerce, in your opinion?
To me, both elements are easier to combine than it sometimes seems. Automation does not equal the loss of personalization since the creation of personalized, hyper-relevant marketing messages can be automated in itself. PPC automation, for example, allows for the integration of dynamic content based on an advertiser's own product information, or customer data.
For instance, ads can be automatically paused when stock levels reach a certain threshold, or location targeting can be set up per campaign. This can be enriched through third party data responding to up-to-date events. Super personal, but automated.
What are you going to cover during the E-commerce Berlin Virtual?
I am going to present a hands-on use case from one of our clients, the Belgian marketing agency Semetis. They raised the interesting topic of ROAS vs. POAS campaign tracking and I will guide you through the process of how they reached their ideal campaign setup in Channable within 3 steps.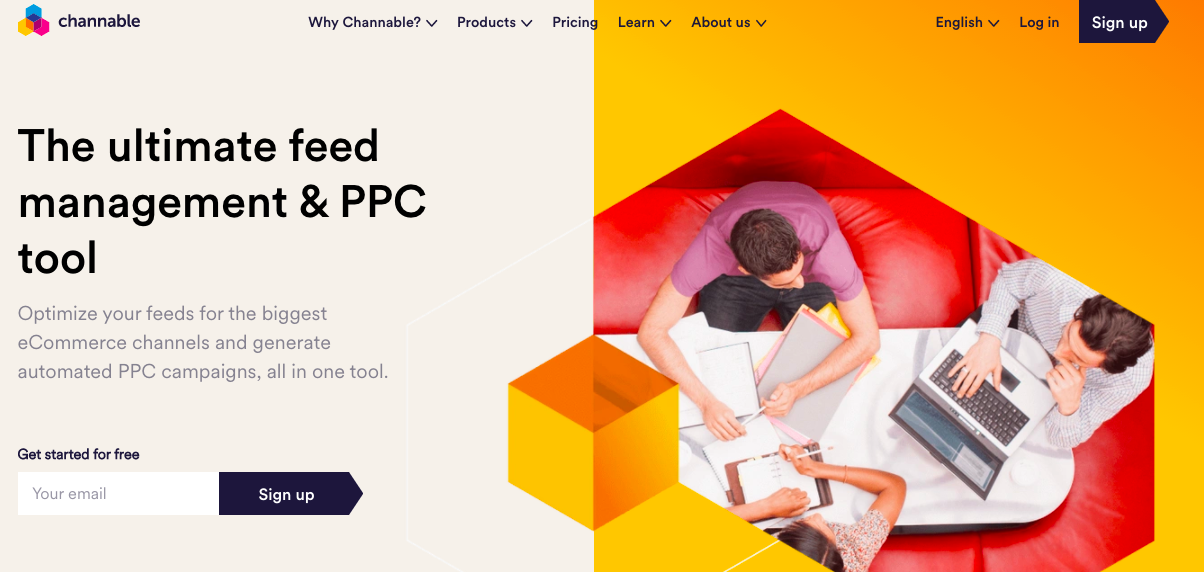 What trends do you think will dominate e-commerce in the future?
Automation will stay relevant. The e-commerce world is getting more and more complex and we tend to lose the overview in so many ways. Having clever ways of automating processes at hand will be key. Another big topic is relevancy. With an immense growth in competition across industries online and the mass of products out there, you want to make sure that your product or service offers are spot-on, accurate, and reach your ideal target audience. In my network I really see a strong "quality over quantity" trend in this sense.
How can e-commerce businesses stand out from the crowd in 2021?
Actually by finding smart ways of staying ahead of the trending topics mentioned above. Have a good strategy in place to:
1) get rid of processes that slow you down and
2) stay relevant for your target group.
The way to go is to constantly perfect your product catalog for all your marketing channels.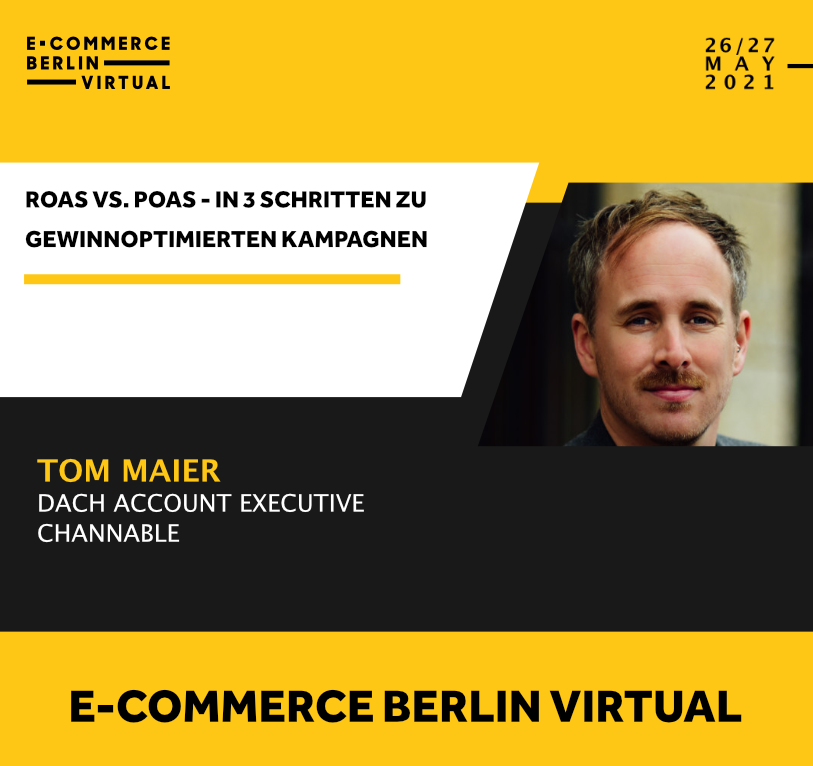 Hungry for more e-commerce tips?
Register for free ticket to see Tom's speech —> Click here