What is Cross-Selling?
Every seller's goal is to remain relevant to existing and new customers. Cross-selling is an approach where sellers offer customers a variety of products. Therefore, cross-selling is selling different products and services to existing customers. The marketplace is awash with competition, and cross-selling ensures loyalty from existing customers. However, product vendors must ensure quality, reliability, and integrity while cross-selling, else they lose their existing customers. Below are essential skills for successful cross-selling:
Create value for your customers by identifying your target buyers and the value drivers that cause them to purchase products or services.
Articulate features that set your products apart from the competitors in a meaningful manner to the buyer.
The mentioned skills allow the seller to remain enthusiastic about the prospects of the business while remaining empathic, curious, and resilient in the marketplace. Cross-selling allows businesses to adapt to the changing marketplace and buyer dynamism. Technology and digitalization of the marketplace and changing needs and priorities for buyers and sellers make cross-selling an integral aspect of every business. The future of businesses is pegged on the ability to adapt to changes in consumption, trends, customer needs, all of which demonstrate the suitability of cross-selling. 35up aims to become a 'cross-selling expert by providing business owners with information on how to cross-sell effectively.'
Cross-Selling in Monopolistic Markets
Changes in customer consumption trends have led to the development of monopolistic markets. The monopolistic market environment is characterized by a large number of sellers and buyers dealing in differentiated products. Stores such as Amazon and Target are monopolistic in nature; they offer similar products but are not substitutes for each other due to differentiation of product features, sale, and after-sale services. Customers are free to choose the preferred organization.
Cross-selling helps monopolistic organizations to drive competitiveness by ensuring the uniqueness of products and sale services. 35up's objective is to help monopolistic business leverage the opportunities presented by cross-selling, including:
The ability to fix prices – 35up's target partners are lone service and product providers; therefore, they can set a price of choice without regarding demand. Target customers have no alternative to monopolistic organizations.
Cross-selling allows businesses to benefit from economies of scale. Monopolies dominate markets, reducing costs by featuring increased scale.
Cross-selling will increase a firm's profits, which can be used in organizational research and development for organizational wants.
Increase individual transactional profits by encouraging impulse purchases before checkout
Increase customer loyalty by ensuring customers feel attached to a business and believe that your products have a higher value than similar products in the market.
35up, the leading developer of cross-selling strategies, guarantees the following advantages of cross-selling:
Cross-selling allows buyers to fill their shopping carts with as many goods as possible by offering variations of products. For example, a web-based trainer wants his customers to purchase a training subscription, food diary, e-book on effective home workouts in a single transaction.
Businesses will experience increased customer satisfaction and loyalty caused by enhanced interaction with a business.
35up's cross-selling strategies will ensure businesses enjoy increased Customer Lifetime Value (CLV). CLV is the total amount of money a customer is expected to spend in business when alive. Cross-selling increases customer CLV by persuading clients to buy more regularly.
Cross-selling is an essential business resource. However, when implemented wrongly, the technique becomes an ineffective sales generator. 35up understands this perfectly and has developed techniques and strategies to help our business partners benefit from cross-selling. Other risks associated with cross-selling are:
Customers returning or canceling large orders
Clients limiting their spending to save money for cross-selling promotions
Monopolies and businesses should engage cross-selling experts to conduct analyses that will profit them. Otherwise, cross-selling reduce the overall profitability. Successful cross-selling must be strategic, and customer targeted. Cross-sellers conduct research on which products will benefit from cross-selling and customers likely to respond to the strategy. 

Steps to Follow for Successful Cross-Selling
Identify related products suitable for cross-selling
Target specific customers
Develop and implement a cross-selling campaign
Successful cross-selling campaigns feature related products. For example, a person who purchases a new smartphone could be interested in purchasing wireless headphones. Cross-selling these products would work in this scenario. However, the same customer who bought the smartphone would not be interested in purchasing fitness products. Such a campaign will fail.
After identifying suitable products and services, the business has to target the right customers. Businesses use customer data to evaluate buyer trends and purchase and browser histories. An excellent cross-selling target should be your regular clients, who rarely cancel or return shipped orders. Additionally, the organization will benefit from developing a metrics program that shows people with similar purchasing styles as the target customers. The initiative will increase sales, profitability, and the company's market share of the customer base. 35up is a pioneer in conducting such research, identifying potential customers and their 'look-alikes,' and developing successful cross-selling campaigns.
35up uses Customer Relationship Management techniques, marketing software, and AI sales analytics to develop successful cross-selling campaigns. 35up.com, like other businesses, uses CRM to manage customer interactions and build customer relationships. CRM allows organizations to track customers, identify purchasing trends, and improve customer service. CRM is a crucial customer data resource, which, if used alongside AI sales analytics, creates a campaign that resonates with customers. Therefore, organizations using the approach are assured of an increase in sales and inquiries.
Cross-selling, like other marketing techniques, is widely used in business. The technique can be adapted to fit various industries, including banks, e-commerce businesses, and all web-based businesses. Technology and the development of the internet have caused profound changes in the business world. Globalization of business allows businesses to drop-ship products to customers worldwide, disregarding time zones and geographical distances. Consequently, companies have to rethink marketing strategies to ensure relevancy. Traditional approaches to marketing, namely product, promotion, place, and price, have been replaced by a methodology that connects businesses and customers by integrating technology, creativity, and data analysis.
35up understands this too well and is committed to empowering businesses to exploit the potential presented by technological innovation and the internet. The success of any business is pegged on its ability to adapt to the changing marketplace. Customers are more enlightened than they were in the past – they are looking for convenience and variety in a marketplace crowded with competitors. Profitability is affected by market share, brand image, competition, and product life cycle. Our organization's Cross-Selling strategies have a positive impact on the mentioned factors. They have been proven to increase profitability, customer loyalty, and retention. If needed, they could propose recommendations that lower operational costs. For example, suppose our research determines that an organization can remain profitable without a physical store and instead offer drop shipping to clients. In that case, we advise the business to build a website to cater to clients who prefer online shipping.
Cross-Selling and Monopolistic Organizations
Contrary to popular opinion, monopolistic companies, retail chains, banks, and financial institutions can benefit from cross-selling. Monopolistic businesses are characterized by the presence of many firms and competitors, freedom of entry and exit, and differentiated products. These businesses, unlike small players in the market, have:
Dynamic efficiency provided by large sales volumes and profits, hence capital resources to invest in research and development
Competitive pressure that forces the organizations to sell better quality products than other players in the market
Monopolistic companies understand the power of cross-selling. Amazon acknowledges using cross-selling to increase sales volume and profitability as a market entry strategy. Cross-selling works as a product recommendation strategy. Customers get recommendations to purchase particular products based on the products on their cart. For example, a client checking beauty products may be prompted to checkout skincare products and makeup as well. New entrants in the business are yet to understand cross-selling as it is a developing concept. However, 35up offers custom-made cross-selling approaches for every business that consults with us. As pioneers and developers in cross-selling strategies, we understand the following:
You cannot cross-sell products that are more expensive or cost the same as the product added to the cart.
The success of cross-selling is linked to its ability to convince customers to make an impulse buy. The strategy leads to conversions when used at the checkout page
Products have to be naturally offered so as not to offend clients
35up uses customer data, AI analysis to customize organizational cross-selling our partners. Our strategies are tailed to:
Identify our partner's target market
Identify the customer's purchasing trends
Create content that enhances customer experience
Determine appropriate delivery methods, including but not limited to emails and newsletter subscriptions
Conduct pilot tests and measure the results
In addition to helping our clients to create cross-selling strategies that convert, 35up offers business integration services. Integrating with 35up gives the following benefits:
More profit and revenue by selling third-party items complementary to your product portfolio
Access to a variety of suitable cross-selling products
No inventory as the marketplace is digital, and you do not need to store the products
35up features easy integration and gives you control over the frontend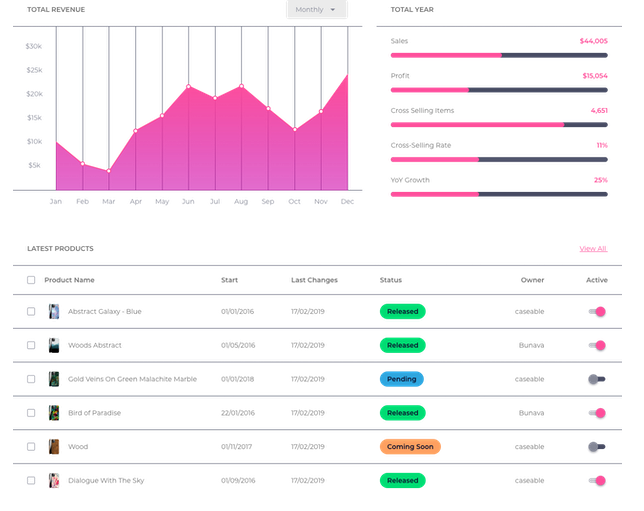 Practical Cross-Selling Tips from 35up
Provide incentives
Customers, like everybody else, like to get deals. Therefore, organizations that offer promotions or a guaranteed discount after purchasing 2 or more products. Promotions are an excellent method of driving sales and traffic in a physical or an online shop. Customers make impulse buys when they encounter a promotion.
Use behavioral segmentation.
Behavioral segmentation allows sellers to categorize buyers based on their buying characteristics. Cross-selling through behavior segmentation allows buyers to visit meaningful pages and locations within a website and reduce the risk of clients encountering unnecessary products and services, which they would term 'spam.' Behavior segmentation ensures sellers understand their customers, the customers, purchasing trends, and therefore, give meaningful product recommendations to clients. The approach increases the number of products a customer buys.
Map out the customer journey
35up will map out the customer journey and design the best touchpoints that increase sales and customer interaction. Mapping out client journeys is an ideal way of following up with the customer, based on the customer's online activities. At 35up, we track customer journeys through their online activities and use AI to determine products that may be useful to offer and when.
Use supplemental products
The usefulness of products can be improved through value addition. Retailers of technological and digital products understand this, hence the many add-ons in the industry. At 35up, we understand that supplemental products, such as add-ons, enhance the product. For example, a phone case is not an essential product, but it is an add-on that enhances the value of a phone.
Add-ons also enhance customer experience. Customers already know what they want to purchase and are likely to be irritated when they find they can only use their desired product after buying another product. Add-ons are unessential products that increase customer convenience, creating a desirable customer experience. 35up is experienced in developing valuable add-ons that will increase your store's sales and revenue while positively impacting the customer experience.
Highly Efficient Cross-Selling Strategies
35up uses a social approach in cross-selling by matching items usually purchased together on our product pages. The approach relies on purchasing trends of a broader customer base. The approach gives site visitors product combination suggestions, which convert into sales.
Offering thresholds is a sure way of cross-selling. The method is similar to promotions used by companies entering the marketplace, whereby customers who spend a certain amount or more get discounts. The approach allows customers to spend more than they had planned. At the same time, your company benefits from an influx of sales and revenue. 35up is a leader in developing such campaigns that increase the Average Order Value (AOV). The customer gets value for their money!
35up is Ideal for All your Cross-Selling Needs
Cross-selling is a developing marketing technique that enables a business to sell more products to a customer. The technique is easily adapted to various industries, including e-commerce, banks, and financial institutions, to increase revenue and sales and positively impact customer experience. 35up is your ideal cross-selling partner for the following reasons:
We guarantee you an average of 20% increase in your sales and profit. 35up will increase your revenue using a social approach to cross-selling. Our organization will sell third-party products that complement your product portfolio and increase customer experience, loyalty, and satisfaction.
Our partners benefit from an extensive product variety because they have access to suitable products from our vendors. Joining us as a partner will benefit you with products from our vendors and allow you to choose the products best suited to your target market demographics.
Our vendors can drop ship products to your customer. Therefore, as our partner, you do not need to spend on inventory and logistics fulfillment. Additionally, 35up will process the orders for you.
35up is an API-based solution that is easily integrated with your existing business. Also, we give you frontend control which allows you to track conversion rates, sales, and profits in real-time. The approach gives you control over your business while we do the manual work for you.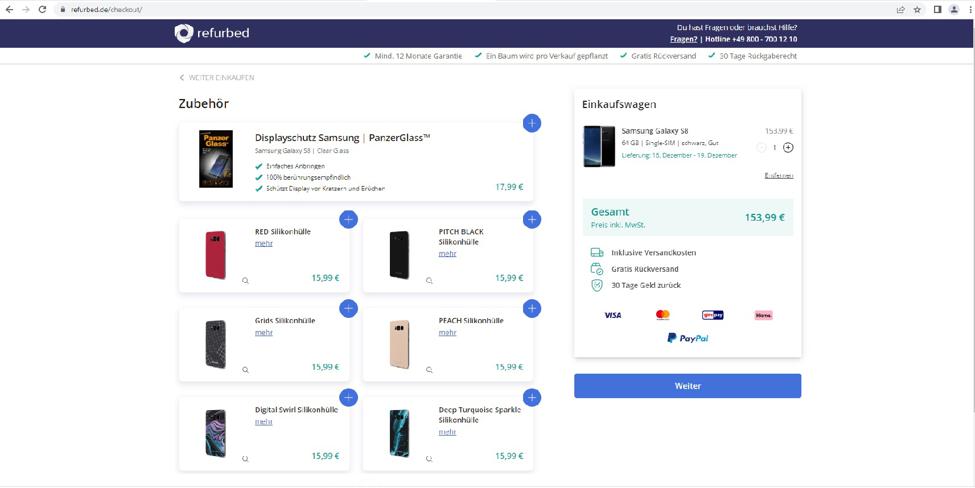 Business Trends of the Future
Your customers have moved to convenience; it is time for businesses to do too. The market is divided into various stratifications based on purchasing power, location, and trends. The prevalence of online shops is the most significant pointer to the changes in the marketplace. Businesses that are yet to jump on the trend are losing as customers prefer to shop from the comfort of their homes, workplaces, or wherever, instead of physical stores. 35up has taken time to research and develop business and marketing strategies that actually work for online businesses. If not well managed, strategized, and optimized, an online platform is a waste of resources and time. Cross-selling is one way that increases the reach of online businesses by getting customers to buy more than they plan. 35up has other strategies that will increase sales. These include:
A SEO analyzer tool that ranks the business using the number of customer interactions and actual purchases, and money spent on the business. The SEO analyzer tool can measure the success rate or failure of cross-selling initiatives by demonstrating the conversion rates. We use the tool to continually improve our services so that our partners compete better in the marketplace.
35up builds an email list for our partners. Email lists are great resources for small and medium enterprises. Email marketing, when implemented correctly, is a sure method for lead generation. At 35up, we shall develop an email list that you will use to market to high-value customers, also called subscribers. A combination of email list and cross-selling is the marketing strategy with the highest Return on Investment. Other benefits of the strategy are:
Emails are collected organically; therefore, business owners know the person is interested in their products.
The approach allows the classification of customers to different lists, hence a personalized approach to marketing.
The two approaches are professional and make use of social media and the internet. The email list is especially useful in addressing complaints, comments, partnerships, and issues that occur during cross-selling and other forms of marketing.
Cross-Selling, Internet, and Social Media
Forbes and many economists note that 80% of a business's revenue comes from only 20% of customers. This is called Pareto's Principle. Businesses thrive due to repeat customers as they purchase more items and spend more than one-time customers. 35ups cross-selling strategy is used to convince people to spend more on a business with each visit. The approach causes impulse buying for related items and is based on customer buying behavior. However, the Internet of Things is a resource used by businesses to increase sales and revenue. 35up answers the following questions when developing cross-selling strategies for our partners:
Who are the organization's top customers?
What products or services do they want more of?
What opportunities are the business and customers missing?
The Internet of Things (IoT) answers these questions and facilitates the automation of cross-selling, increases customer interaction with products on your web-based shop. 35up will use IoT in cross-selling by:
Developing a smart shelf system that allows customers to peruse all the products, even those not on display, provided the customer has a desire. The smart shelf system is applicable in physical stores and online shops. It allows the real-time updating of the inventory. The real-time inventory demonstrates items with the most value to customers, and the management will be mandated to stock more of these.
The IoT, alongside cross-selling, helps customers find products intended for purchase. The 'Frequently Purchased Items' and 'Items Purchased Together' are cross-selling techniques that have been found to increase sales by up to 29%.
Creating innovative loyalty programs that enhance customer experiences increases loyal customers, sales volume, and revenue. When used alongside cross-selling, loyalty programs improve customer interaction with the company, customer experience, and revenue and profits.
Conclusion
Cross-selling is an infallible marketing technique that assures businesses of increasing sales, customer interaction, and satisfaction. 35up is a leading cross-selling partner that will customize cross-selling initiatives for your organization, allow you to enjoy increased revenue and profits without a need for an exponential inventory. Our company will eliminate your need for logistics, give you various vendors and products too, and process orders on your behalf, so you enjoy the profits. We are professionals in marketing and leaders in cross-selling and offer unique solutions for your businesses. We leverage the internet to drive sales, increase customer satisfaction, customer loyalty. We create value for your customers by focusing on features that set you apart from competitors in a way that is meaningful to the buyer.