Custom e-commerce solutions are a significant part of the DACH market – did you know that they create around 40% of the total turnover? Studies suggest that 75% of German companies operate mainly via e-commerce channels. There are dozens of custom software providers on the market and choosing the leading one is quite hard, as the trends are changing really quickly.
With such a wide variety available, it's easy to lose track. In this article, we'll cover the most popular e-commerce solutions in Germany, Austria and Switzerland. According to t3n survey and EHI Retail Institute, the most popular e-commerce software providers in Germany include Shopware, Magento, OXID and JTL-Shop.

Before we move on to the comparison, it's important to mention that not all solutions are meant to cater to the same crowd. There are three main types available on the market:

SaaS (software as a service) – all-in-one online shop creators for beginners
Open-source solutions – dedicated for advanced merchants who would like to customize their product
Enterprise – bespoke shop solutions, created for large businesses
We've gathered 20 of the most important players on the online shopping market and described them below. Keep reading to find out more!
Shopify

One of the world's most famous cloud-based e-commerce systems, Shopify, is used by around 650,000 companies in 175 countries around the world. It's designed for the multi-channel approach, from brick-and-mortar shops and pop-up stores to social media and online marketplaces. It makes a great choice for growing businesses, as it's focused on scalability. What's more, the Shopify system is easy to learn and allows you to manage multiple shops. Notable customers include Tesla, Red Bull and Babbel. Learn more on Shopify SEO.
E-commerce Berlin Expo Exhibitor
Growcer

Growcer is a grocery ecommerce platform, developed and designed by the FATbit Technologies. Whether you are a large enterprise, SMB, retailor or an entrepreneur, starting an ecommerce marketplace with Growcer is an easy process. Apart from web portals of admin, vendors, buyers, and delivery boy, you will also get readymade apps for the latter two. The platform is completely scalable, customizable, and comes with 1-year of free technical support. Growcer is perfectly suitable to launch any ordering and delivery marketplace.
YoKart

A self-hosted eCommerce platform, Yo!Kart is designed to deliver a fully customizable multi-vendor marketplace like Amazon or eBay. It comes with individual dashboards for users (buyers, sellers, and admin) and all essential eCommerce features like product catalog system, tax management, and more. The platform is truly multilingual, scalable, and currently trusted by over 1000 clients worldwide. Unlike some other solutions, Yo!Kart provides the lifetime license (onetime pricing), source code ownership, and 1 year of free technical support.
JTL Shop
Thanks to a wide range of plugins and automations, JTL-Shop makes running an online store much easier. It comes with the easyTemplate360 solution, which allows you to design your very own JTL Shop. You don't have to know how to code – with this intuitive creator, you can easily turn your imagination into reality. It's very simple yet fully compliant with the current website development standards, such as HTML, Bootstrap and Responsive Design.
E-commerce Berlin Expo Exhibitor
Shopware

Considered one of the most innovative brands on the DACH e-commerce market, Shopware AG is one of the leading open-source shop systems in Germany. It currently caters to over 80,000 clients from the B2B and B2C sectors, and the numbers are growing rapidly. According to Twispay, it has a market share of over 8%! The multi-tabs feature and integrated plugin manager make it a great choice for managing particularly large amounts of items.
E-commerce Berlin Expo Exhibitor

OXID eSales

Used by Deutsche Post, Edeka and Metabo, OXID eSales is known for flexibility and highly-reviewed customer service. The service prides itself on its unique community (also described as the OXID ecosystem), focused on developing the best product possible and sharing industry knowledge. They offer a free community edition, too.
E-commerce Berlin Expo Exhibitor
ePages



Offering quick setup, SEO optimization and fully responsive design solutions, ePages is popular not only in the DACH region. It can be integrated with a wide array of other widely used apps, including Amazon, eBay, PayPal and many more.
E-commerce Berlin Expo Exhibitor

JERA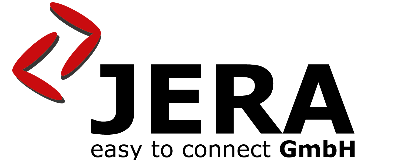 JERA's Fibu interfaces can be used to connect different e-commerce systems, including Afterbuy, JTL WAWI, plentymarkets and many others. It offers advanced accounting solutions, too, such as payment reconciliation and Intrastat declarations. What's more, JERA works with many different payment service providers.
E-commerce Berlin Expo Exhibitor
Weclapp

A truly extensive solution, weclapp is an automated omnichannel ERP, CRM and POS system. With such a wide range of applications, it's one of the most comprehensive e-commerce platforms available. To top it all off, it can be integrated with other popular shop systems, such as Shopify and Magento, as well as the biggest online marketplaces (Amazon, eBay).
E-commerce Berlin Expo Exhibitor
Gambio
Gambio is estimated to cover around 12% of the German e-commerce market. Along with fully responsive shop design and analytics, the service comes with SEO optimization, payment options and a large community of dedicated Gambio users.
Lightspeed
Lightspeed allows you to gather, sort and categorize all your products in one place. This feature is particularly well-developed – you can add discounting rules, variations, descriptions, categories and much more. They also offer a POS system and a wide array of shop templates to choose from.
plentymarkets

If you're looking for an ERP system to combine stock management with an omnichannel shop system, plentymarkets is a great choice. It offers a lot of solutions for scaling and automating a business both offline and online. Some of the most important features include a wide range of interfaces, shipping services and a POS system.
E-commerce Berlin Expo Ex-Exhibitor
Intershop
A company with more than 25 years of experience, Intershop is a significant player on the digital commerce market. Digital transformation and outsourcing e-commerce processes are their mains fields of expertise. Some of the most notable customers in Intershop's portfolio include Hewlett-Packard and Deutsche Telekom.
E-commerce Berlin Expo Ex-Exhibitor
CS-Cart

Developing solutions for e-commerce since 2009, CS-Cart offers ready-made online shops, templates, hosting, SEO services and custom solutions. One of the best things about it is that it can be used by retailers with any level of online commerce experience.
E-commerce Berlin Expo Ex-Exhibitor
SUPR

SUPR offers over 100 ready-to-use templates for online stores – you're sure to find something to match your idea! It's dedicated to merchants without technical knowledge. This means the interface it's really easy to use. You've got 30 days of free trial to build your online store and optimize it for according to your needs.
E-commerce Berlin Expo Exhibitor
Shopsys
Unlike most of the solutions mentioned above, Shopsys is not a ready-made online shop – it's a scalable PHP framework for e-commerce. If you have an in-house development team, or you're outsourcing one, Shopsys will make their work much easier. The tool comes with a wide choice of features to make the workflow much more productive. This, in turn, will help you cut down on costs.
E-commerce Berlin Expo Ex-Exhibitor

Prestashop
Prestashop is one of the most comprehensive online store solutions on our list. Most importantly, it offers a freemium model, which means it's free to download and install. They don't charge any license fees either – the first 15 days are free and you need to pay to keep using your store, which is quite a fair deal. Apart from software to build your online shop, Prestashop offers SEO optimization and dozens of other solutions to boost your e-commerce business.
WooCommerce
A dedicated e-commerce solution for WordPress, WooCommerce is one of the biggest companies on the market. According to Datanyze, WooCommerce has market share of almost 30% worldwide! It offers a whole lot of extensions, themes and other customizations to improve your online shop.
Magento
Magento is known as one of the most flexible e-commerce platforms on the market. It's designed for the more tech-savvy store owners who are looking for lots of options to customize their online shop. If you feel that your technical knowledge is good enough to start digging deeper into the details, Magento is the perfect pick for you.
Tricoma
Tricoma fills the missing link between your online marketplace and the shipping company. It helps you connect Amazon, eBay, hood and other sales platforms to the interfaces of DPD, DHL and other shipping companies.
E-commerce Berlin Expo Ex-Exhibitor
Sana Commerce
If you're looking for seamless integrations with SAP and Microsoft Dynamics, Sana Commerce is sure to meet your needs. The tool is designed to leverage data in order to create user-friendly online shops. Thanks to Sana Commerce's automations, you can focus on your strategy and improving customer service instead of trying to dig deeper into technical details. 
E-commerce Berlin Expo Ex-Exhibitor
Versa Commerce
Offering online shop, POS system and automated marketing solutions, Versa Commerce is a comprehensive cloud-based solution for e-commerce businesses. They put a huge emphasis on legal compliance keeping your data safely encrypted. What's more, they also offer social media integration designed for social commerce.
Cosmoshop
Boasting 20 years of experience on the market, Cosmoshop offers modules and interfaces for e-commerce, as well as custom programming solutions. Apart from this, they also offer SEO optimization services and solutions for brick-and-mortar stores, such as their Visual Store Manager.
Summary
As you can see, the choice of e-commerce platforms in the DACH region is truly wide. We've listed 20 of the most popular ones, and that's just the tip of the iceberg! Some of the platforms that didn't make it into the top 20 list include:
There are new interesting companies appearing all the time, so it's good to keep your eyes open!
Of course, the tools vary depending on many factors – some of them are very intuitive, some more in-depth and targeted to the more tech-savvy users. With such a wide choice on the market, you're very likely to find something to suit your needs. We hope you found this guide helpful!