Every region has its own specifics and dynamics. DACH region is one of the most advanced in the world. A strong economy and a high standard of living have its reflection in the e-commerce industry.
What is DACH?
An abbreviation DACH stands for D — Deutschland (Germany), A — Austria, CH — Confœderatio Helvetica (Switzerland). Therefore, it refers to German-speaking Europe.
The shape of e-commerce in the DACH region
Despite many common characteristics of the German, Austrian and Swiss e-commerce market, each is growing of them is growing in its own pace. Read on to find out more about it!
Germany
German market as one of the biggest markets in Europe is a great environment for e-commerce development. Germany's economy represents 4.54% of the global economy. Among the United Kingdom and France, it is the main player in the European e-commerce industry.

E-commerce in Germany was worth 65.10 billion euros at the end of 2018, which means it increased by 11.4 % in the last year. That was mainly driven by online marketplaces which revenue increased by 9.7% to reach 30.62 billion worth and become the most significant distribution channel in this country.

Moreover, in 2018 e-commerce share in total retail in Germany was 13.8%. Among the most popular e-commerce products categories, we can identify fashion, consumer media, and electronics.

Germany is the leading country in Europe when it comes to a number of online stores. For over 800,000 e-stores in the whole continent in 2017, more than 175,000 online stores were in Germany which is 21%. Switzerland took 15th place in the report with a 1.6% share of all European online stores.

Among the 10 top online stores in Germany, we can list Amazon, Otto, and Zalando. Below, you can get familiar with other online retailers and their e-commerce sales in 2017. As you can see it is a mix of global and local e-shops.

Furniture & Appliances are categories that observed the highest growth in the year 2018, according to We Are Social research.
Austria
Austria, because of its strong economy, is ranked as the 23rd richest country by the World Bank GDP per capita rankings. 85% of Austrian population (7.5 million) are internet users, of them almost 5.2 million users purchase online mainly in product categories such as clothing/sporting goods, travel, publications/ebooks, and household items.

In 2017, there were about 9,000 retailers across Austria that operated online. Over the past ten years, the number of online stores tripled in this country. During the last decade, the number of Austrian online shoppers grew twice. It is worth mentioning, that e-commerce sales reached 4.3% of total Austrian retail volume.

When it comes to online shopping abroad Austrians mainly purchase from Germany (65 billion USD), Italy (10.8 billion USD), China (9.1 billion USD), Switzerland (8.9 billion USD) and the Czech Republic (6.93 billion USD).
The leading three popular online stores in Austria in 2018 was Amazon, Zalando, and Universal. The first one crushed the competition with its significant over 809 million U.S. dollars net sales. Check out the list of the 10 leading Austrian online stores in 2018.
Also, We Are Social research provides some interesting data. It looks like Food & Personal Care category stands out with the highest growth.
Switzerland
Despite the fact that Switzerland is one of the smallest European countries, it is As mentioned before, Swiss share in European e-commerce market reached 1.6% of all sales for this region. Even though Switzerland is not a member of the European Union or European Economic Area, it is constantly developing and finds its own place in the European market.

Switzerland has an outstanding percentage of regular internet users – 95% of the population, and 90% of them shopped online at least once.
Online sales in Switzerland reached 7.4 billion euros in 2017.

Swiss buy online more often on foreign websites than shoppers from the two other DACH countries. In fact, cross-border purchases rose disproportionately with a 23% increase in 2017. As the top reasons for e-shopping abroad are lower prices, the lack of availability of a certain product on domestic platforms, and the greater selection of products on foreign sites. Swiss online shoppers most commonly buy from Germany, France, and China.

When it comes to types of products, Swiss choose to buy online mainly items in such categories multimedia, HiFi, electric appliances, fashion, and shoes.

In Switzerland, the most popular online stores are Digitec, Zalando and Amazon.
The biggest online stores in the DACH region partly overlap for each country. German-speaking part of Europe mostly buys at Amazon and Zalando when we look at the three most popular e-commerce websites in this region.

We Are Social proves that you need to look at countries in DACH region separately and you can't apply the same rules or trends. While in Austria the biggest e-commerce growth was seen in Food & Personal Care category as well as Digital Music, in Switzerland Digital Music category observes the lowest growth. The highest growth is seen in Travel category.
Logistics & parcel delivery in the DACH region
It comes as no surprise that the rapid growth of e-commerce also affects logistics. As a matter of fact, transportation & logistics are both a pre-condition, and a consequence of online trading. To put it simply: efficient logistics systems and networks are a key factor of success when it comes to selling online and delivering purchased products in a given country. That's precisely why they have to be improved continuously, to meet the needs of e-commerce businesses and their customers. Luckily, countries in the DACH region seem to understand that very well.
Many online retailers choose to sell to neighbouring countries, and/or the ones that are most similar to their home market in terms of language and culture. DACH region is a perfect example of that, especially due to its long-standing tradition in regional trade. Basically, in the case of German-speaking countries, there's no need for e-retailers to adjust their online stores too much – except for allowing for cross-border deliveries and returns. The growing cross-border e-commerce, on the other hand, results in more cooperation between several e-retailers and carriers. In comparison with some other areas in Europe, e-commerce and delivery clusters are definitely well-established in the DACH region.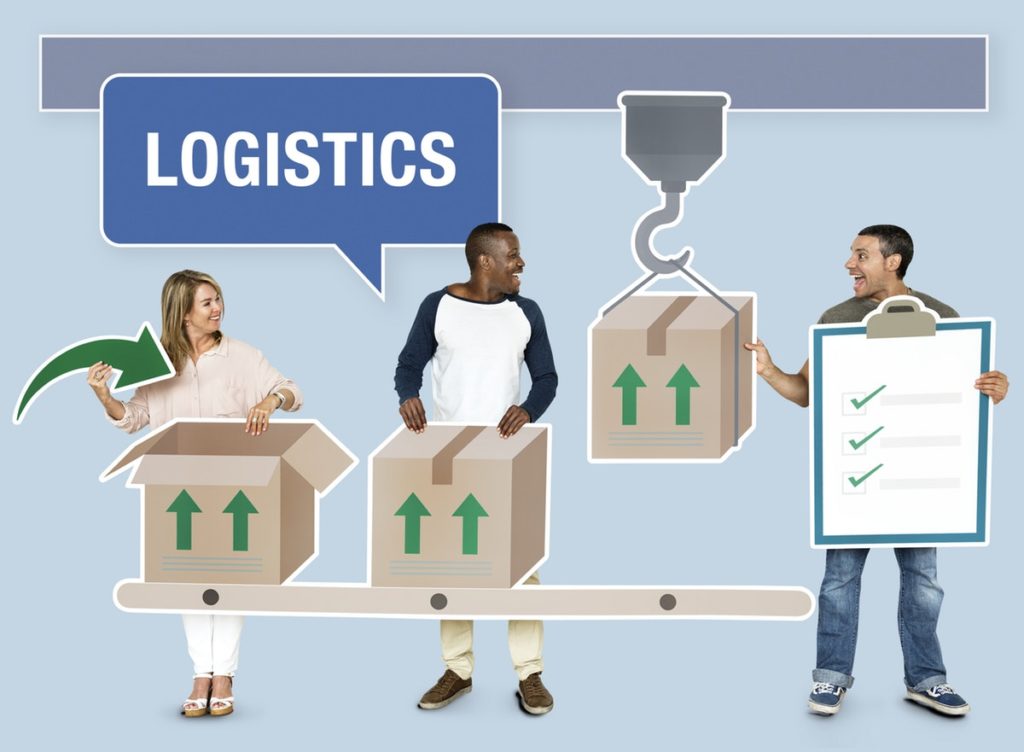 Apart from expanding their logistics networks, carriers also strive to improve their services and handle the increasing volumes of e-commerce by investing in infrastructure facilities. This includes investments in modernizing the existing facilities, as well as constructing new sorting and delivery hubs. For example, in the last few years, Deutsche Post DHL has invested more than EUR 750 million in capacity expansion of its parcel delivery network in Germany alone and has been investing in new hubs and depots in Austria and Switzerland, among others. Rumour has it, though, that it's pulling out of the Swiss consumer parcels market and has a similar exit in mind when it comes to Austria. In the meantime, however, many carriers also expanded their delivery days and delivery time slots to the evening, including GLS and DHL in Germany, and DPD in Austria.
All of these constant improvements might be the reason why countries in the DACH region are among the best performing delivery markets in the UE, and the top countries with the highest Logistics Performance Index in the world. With the LPI, the World Bank aims to rank 160 countries in terms of trade logistics performance. Germany was named the leader three times in a row (2014, 2016 & 2018), while Austria has moved up from 22nd to 4th place in just a few years. Switzerland, on the other hand, has ranked the 11th. Altogether it is a great score for these countries and e-commerce businesses operating in the region.
Still, even though the growth of Austrian logistics has been quite remarkable, it will be crucial for the country to keep up with innovations. It can easily get inspired by Germany, which is the best place to find the most innovative solutions when it comes to logistics. In fact, it's been named the global leader in logistics innovation, technology and services with over 3 million industry employees in ca. 60,000 companies (including renowned Deutsche Post DHL, DB Schenker and Dachser).
No wonder that consumers in Germany receive more packages per year (24 shipments, to be exact) than every other citizen in Europe. The number of parcels in Austria and Switzerland, however, is still relatively low – only 14 and 9 shipments a year per capita respectively. At the same time, the new ''E-Commerce Shipping Study 2018' revealed that online retailers in Germany do not care much about their customers once they complete the order online. For starters, customers rarely have the opportunity to choose which shipping service best suits their needs, and when do they prefer the delivery to take place. Plus, only 10% of the examined retailers give an exact delivery date, whereas the rest simply leaves their customers in the dark.
Interestingly, when it comes to returning parcels, the German market is particular. One in three online shoppers sends the items back at most every 10th purchase, and 14% even returns over 25% of the products they ordered online. In 2018, nearly 280 million parcels in Germany returned to the online stores that shipped them. The return rates are especially high in product categories such as clothing. Still, this doesn't change the fact that Germans are the biggest consumer in Europe, with the highest total purchasing power. That is why it is not only worth entering the e-commerce market in the DACH region, but also paying attention to delivery experience, as well as returning options.
Zalando provides a great example of such efforts. It has recently partnered with Swiss Post and notime to offer selected customers in the Zurich area to receive their orders the same evening. This actually follows Zalando's successful expansion of same-evening delivery in Germany (now available in more than 20 German cities), and it's only one of the steps that the company took to improve the delivery services. In fact, Zalando has been working on new pilot projects to further adapt them to their customers' lifestyles.
Payments
Payment preferences are one of the core elements of e-commerce. It's crucial to keep in mind they may vary significantly between different countries. You need to dig deeper into them to fully understand DACH customers.

Open invoices
In contrast to card-dominated English-speaking markets, the German e-commerce market prefers open invoices. This option is very convenient for the buyer, as they don't need to pay up front. First, the order is delivered and the customer can try it out. Then, they can return the goods or pay within a previously agreed time period, usually between 2 and 4 weeks.

Studies show that almost 80% of German customers prefers to pay by invoice. The market answers their needs – open invoices are offered by over 90% of e-commerce merchants. In this case, the buyer doesn't need to share any sensitive data (such as credit card numbers), which also makes the whole ordering process much faster. Consumers love the convenience and are not too willing to switch to new solutions. What's more, 41% of German shoppers prefer to pay on account, which means they're more keen on partial payments.

Isn't it a bit of a risky business, though?

It might be. The return rates of goods can be as high as 50%, which increases the operational costs significantly. Fraud is also possible, as receipts are issued before the payment takes place.

PayPal and e-wallets
Used by one in three people, PayPal is the third favourite payment method in the DACH region. E-wallet solutions like PayPal are expected to eventually overtake bank transfers.

Why is that?

Germany is the third biggest mobile commerce market in Europe. The use of smartphones, along with e-wallets such as PayPal, Apple Pay and Google Pay, is growing rapidly. Despite the German habits, mobile shopping calls for instant payments, which explains the increasing popularity of e-wallets.

Third party bank transfers
Although less popular than open invoices and PayPal, third party bank transfers are quite a significant player on the German market. The most popular ones are Giropay and SOFORT.

Giropay, a direct online bank transfer tool, is used for 16% of all online transactions in Germany. It shows up at the final stage of payment, asks to submit bank details (including account number), an authentication code and then returns to the merchant's website. SOFORT works in a similar way, with one significant difference – unlike Giropay, it shares the customer's sensitive data with third parties. This might be an issue for buyers who are particularly cautious about online security.

Both methods don't require the use of a credit card. On the other hand, they are not immediate – it may take several business days to process the payment.

Credit/debit cards vs. cash
Did you know that only 25% of Germans have a credit card? Credit and debit card payments are not really popular, as they are used for only 10% of online transactions. You can see that in popular retail chains, too – German IKEA started accepting credit cards in 2016! This might be hard to imagine, but dozens of brick and mortar stores in Germany are still cash only. Roughly 80% of all transactions (not just e-commerce) in the country are in cash, even when it comes to large amounts of money.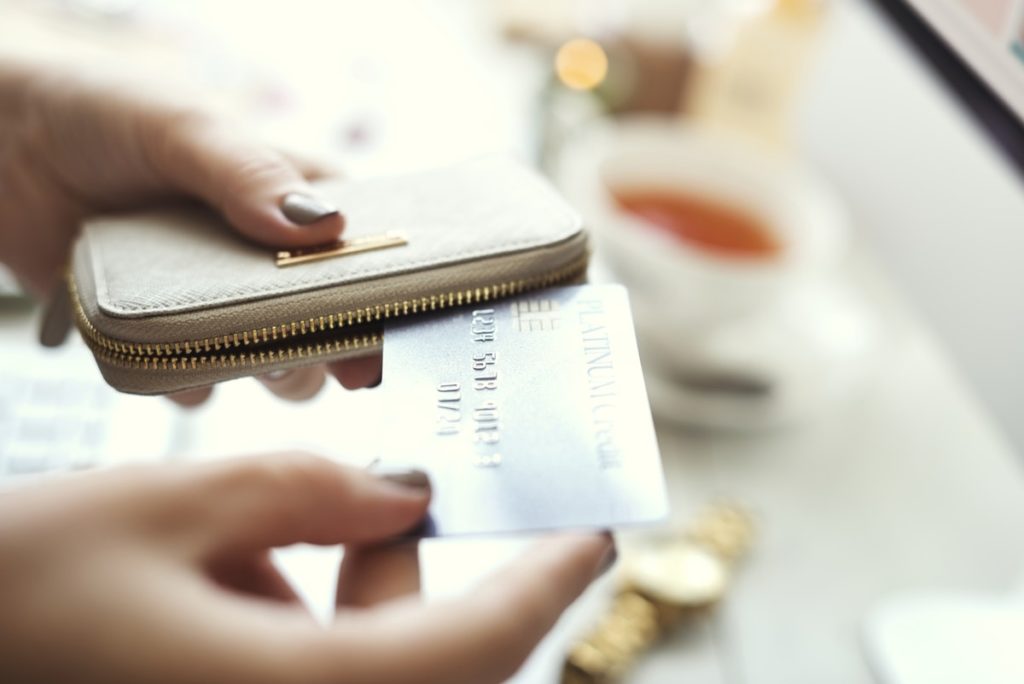 Paydirekt
Germany's main PayPal rival, Paydirekt is a direct payment system launched in 2015. It's offered by the majority of large banks, such as Santander, ING and Kommerzbank. Paydirekt has two main advantages over its competition. First of all, it's not a third party solution, as it works within the banking system. What's more, unlike SOFORT, Giropay and Paypal, it doesn't charge any transaction fees. The service is a relatively new, although it's really promising and likely to become a major player!

SEPA (Direct debit)
Single Euro Payments Area (SEPA) is used to facilitate cross-border transfers. The aim is to make international payments equivalent to the domestic ones. Even though it's very convenient, direct debit payments are used in only 5% of online purchases in Germany.

Regional differences
In Austria and Switzerland, card payments are significantly more popular than in Germany. Austrians prefer paying by credit card (39%). Bank transfers are still relatively popular (35%), while the third most popular method is e-wallet (16%).

The Swiss, on the other hand, pay mostly with PayPal (43 percent), as well as a credit card (40 percent) and cash on delivery (39 percent).

When it comes to the most popular service providers, SOFORT is quite common in both Switzerland and Austria.
How to conquer the DACH e-commerce market
Even though in the DACH region there are many online stores with huge revenues, German-speaking consumers still shop in foreign stores. That is why there is still room for new players on this market. Check out the most important aspects regarding the e-commerce industry in the DACH region.
Gain trust
German customers value security and quality. Therefore, you should use badges, testimonials, and certificates on your website to attract customers. It regards to the security of data and payment methods, as well as products recommendations. Also, international retailers should consider aiming for localized websites, for example, by adjusting the local domain (.de, .ch, .at).
Besides the certificates popular worldwide like Google Trusted Store and PayPal verified, you can consider the following:
Trusted Shops – it is Europe's most popular e‑commerce trustmark. Certified shops are in line with comprehensive quality criteria, offer their customers financial risk protection with the money-back guarantee, and handle personal data with care.
EHI Siegel – checks online shops every year on the basis of 200 individual criteria. Upon successful completion, the shop will be awarded the EHI Certified Online Shop seal of quality. A transparent fee structure guarantees a fair certification of your online shop – seven price categories, no hidden additional costs.
eKomi – offers a unique platform where consumers leverage effective communication of their verifiable experiences to one another. eKomi charters one of the most elite, vast Customer Feedback Management teams which personally screens every single review collected, 24/7 for their clients.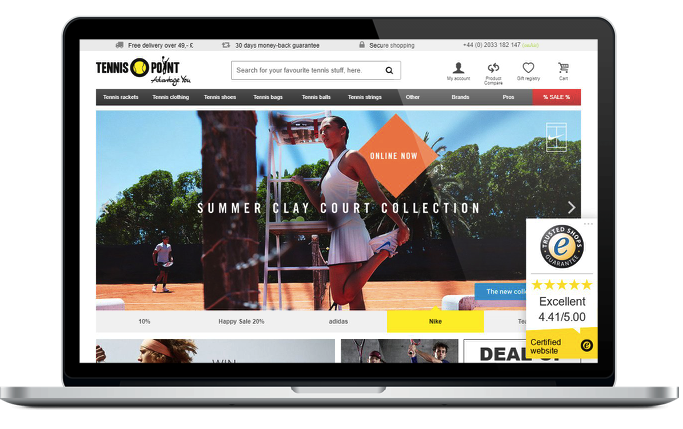 Provide several payment methods
On average, shoppers in Germany can choose between seven payment methods. Even though a favorite method among German customers is paying on account, not all online stores provide this method. What about the alternatives?

As of March 2018, the 7 most popular payment methods in Germany were as follows:

41,3% – invoice payments
32% – PayPal
8,7% – debit card
8,5% – credit card
3,4% – Amazon Payments
3,2% – SOFORT
Even though Germans love their open invoices, you can see a certain trend emerging. According to Statista's recent survey, PayPal has already surpassed payments on account.

Don't want your customers to drop out at the checkout? Make sure to offer payments on account, by PayPal, credit/debit card, SOFORT and cash on delivery. This way, you can satisfy the vast majority of customers in the DACH region.
Be aware of high return percentage
Some reports claim that German customers return even half of the orders. German law gives such opportunity within 14 days since every purchase. What you can do to prevent is to get to know better customer's expectations. Once you find out what are the main reasons for returns, you can prevent them. You also might need a local address for returns and a special subpage where you can inform about your returning policy. 
Make sure you are accessible to all customers
By 2025, most businesses registered will need to present an accessible website, under the European Accessibility Act (EAA). This means that your eCommerce website needs to conform to EN 301549, a policy document produced by the European Telecommunications Standards Institute (ETSI). This document is based on a widely-accepted set of standards called the Website Content Accessibility Guidelines (WCAG), which are referenced by many international web accessibility guidelines. If all of this sounds complicated, not to worry. Adjusting your online store so that it accommodates all potential customers is not only the right thing to do (and a smart business move), but also a fairly straightforward endeavor. There are a number of tools and widgets available today to help you bridge accessibility gaps that exist on your website. You can also use a free website accessibility checker to get an exact read on how welcoming your website is to the disability community. 
Localize customer experience
Among other aspects like localized website's domain, preferred payment and delivery methods or local return address you need to take care of the website's language that suits your visitors native language (consider French and Italian versions for some of the Swiss customers) and adjusted currency.

The thing that should really be brought to your attention is that German language is a huge asset in DACH – a bigger one that you could have thought. While in Berlin, speaking other languages is just normal since it is a melting pot of Europe, in other regions of Germany (and DACH generally), the lack of knowledge of the German language can cost you a lot of leads and potential deals.

Knowing German also has another benefit: the risk of being misunderstood dramatically decreases. Even though a lot of Germans know English and use it in business, there may be some technical or legal terms that could be troublesome. This can lead to many problematic situations. Also, you should not suppose each and everyone in the region to speak English fluently, so if you need to manage your meeting or call in this language, you need to remember not to use slang or very advanced sentences.

In some German regions you can even notice a slight reluctance as for speaking languages other than German, or you can be offered a better deal when speaking German.

What is in good taste? Making the first contact in German, proving that your German is good enough to seal the deal. If you think about conquering the area of DACH, you need to be prepared to understand, write and speak German perfectly.

It is not the easiest nut to crack to do business in Germany. You need to take a lot of regional references into consideration and even a small mistake you make can write your expansion off. Remember that Germans hate talking about nothing, business small talks are rarely their cup of tea. Come to any meeting fully prepared, with the set of full, concise data. Any "I don't know" can destroy your chances. If, additionally, you'll lead that meeting in German, your chances of succeeding are increasing. A very similar approach can be seen in Austria and Switzerland.

What to remember about when dealing with Germans?

Punctuality is the key. You're late, you've lost.
Keep feelings and political opinions for yourself since it can be found offensive by many Germans. While it can be regarded as amazing small talk or ice-breakers in many cultures, it doesn't work with Germans.
Speaking German really helps. Or course, the better you speak, the better you are seen, but even basic knowledge can help.
Straight to the point. Concrete information, details and arrangements. Germans value time more than anything!
Social media usage in Germany

Social media play an important role in promoting business in Germany. While for many Facebook would be the most obvious choice, going for other platforms can be more beneficial.

According to We Are Social research (January 2019), it is YouTube and WhatsApp that you may want to focus on since those platforms gather the largest audiences. Facebook is used by "only" 63% of German Internet users.

However, if you are more into B2B or social selling, LinkedIn could be your choice. There is one platform, though, that is even more popular in Germany in terms of developing business – and it is called Xing. If you are seriously interested in entering the German market, you can definitely make the most of Xing or even consider creating some special campaigns using that channel.

We Are Social also paid attention to the most active social media platforms in Switzerland. What can strike you here is that comparing to only 10% in Germany, 30% internet users spend time on LinkedIn. Twitter is also relatively strong with 25%.

How does it look like in Austria? While the top positions do not really change, you may take a look at what happens in the bottom of the table. Platforms like Twitch, Tumblr or WeChat are gaining more and more popularity and that could be a good sign for you to start some activities there.

There is no universal answer as for how and where to manage marketing activities in the DACH region. You need to take a few factors into consideration:

Which market would you like to focus on?
What is your product and target group?
How does your competition look like?
What is your marketing budget?
What is the USP?
Keep it clear, concise and informative. Campaigns with a lot of gibberish won't be warmly welcomed in this region.
Pay attention to delivery experience
For German customers, it is one of the crucial aspects. 83% of online shoppers would choose one store over another depending on the delivery experience. Prepare a wide choice of delivery methods and options. On the one hand more than half of the German online shoppers expect free delivery. On the other hand, fast delivery time is in demand according to 25% of customers. Shoppers also like to track their packages, as well as pick the delivery time.
87% of German shoppers choose home delivery, but they become more and more open to other delivery methods, such as click & collect, delivery to pickup-up points.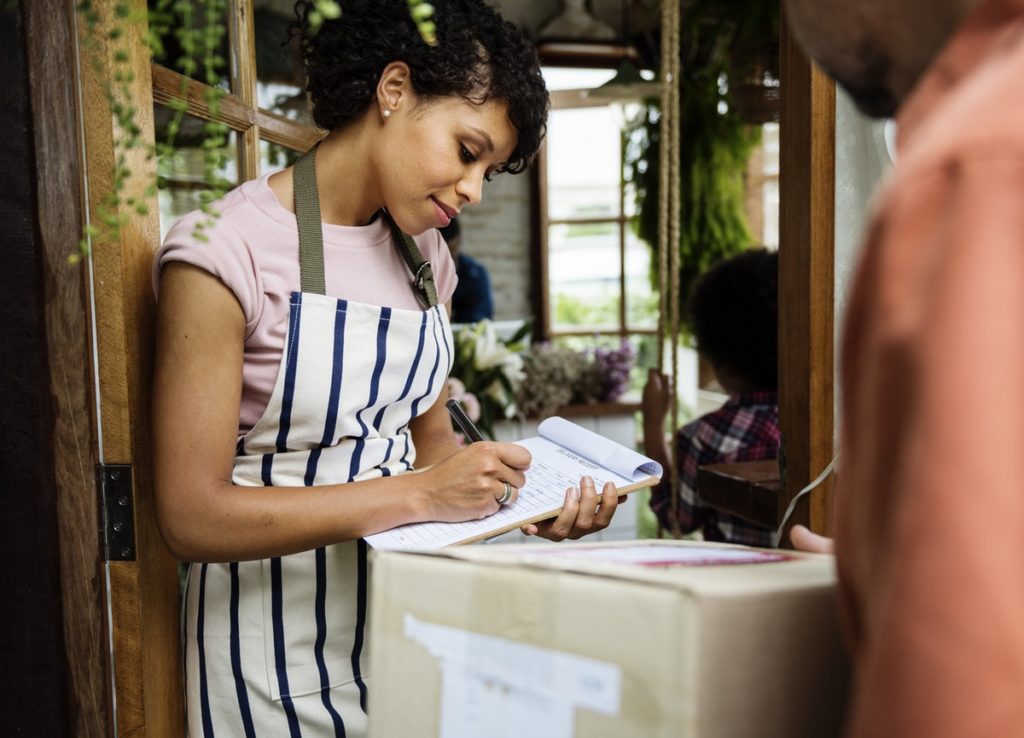 Be mobile-friendly
Make sure that your website if fully responsive and intuitive for smartphone and tablet users. Remember that mobile data plans in Germany are quite expensive, so minimize its usage, for example, by eliminating videos and large images. Going mobile for e-commerce does not necessarily mean creating a mobile app, as nowadays users have already a vast number of apps downloaded on their devices and they might prefer shopping via a browser.
Take advantage of multiple shopping channels
The strong development of online marketplaces is said to be one of the main forces behind the evolution of e-commerce industry in DACH region. In fact, online marketplaces generate 30.62 billion EUR in sales in Germany alone and thus, are considered to be the largest distribution channel in German e-commerce nowadays.

Among all the retailers and marketplaces, there are a few companies that simply stand out: Amazon (with more than 8,8 billion EUR worth of online sales in Germany), Otto (2,9 billion EUR) and Zalando (1.2 billion EUR). The fact that Amazon takes the lead shouldn't be surprising: after all, Germany is Amazon's second-largest market after the US. Even though it's available only in Germany, the website Amazon.de is also often visited in Austria, and it's quite popular in Switzerland as well. A few years back, there were even some announcements about the expected launch of Amazon in Switzerland, but not much seems to have happened since then.

Speaking of the most popular sites in terms of web traffic in Germany, however, there's one other marketplace that can easily compete with Amazon – eBay. It might not be as popular in other German-speaking countries, but has dedicated websites for Austrian and Swiss customers nonetheless. Still, there are a few more "local" marketplaces which are worth taking into account if you're thinking of expanding your business:

Since marketplaces are quite popular in DACH region, customers tend to compare prices on several different platforms as well. Actually, there's a range of price comparison websites that are quite popular, including Idealo.de, Billiger.de. Preis.de, Shopping24.de, Guenstiger.de or Geizhals.at.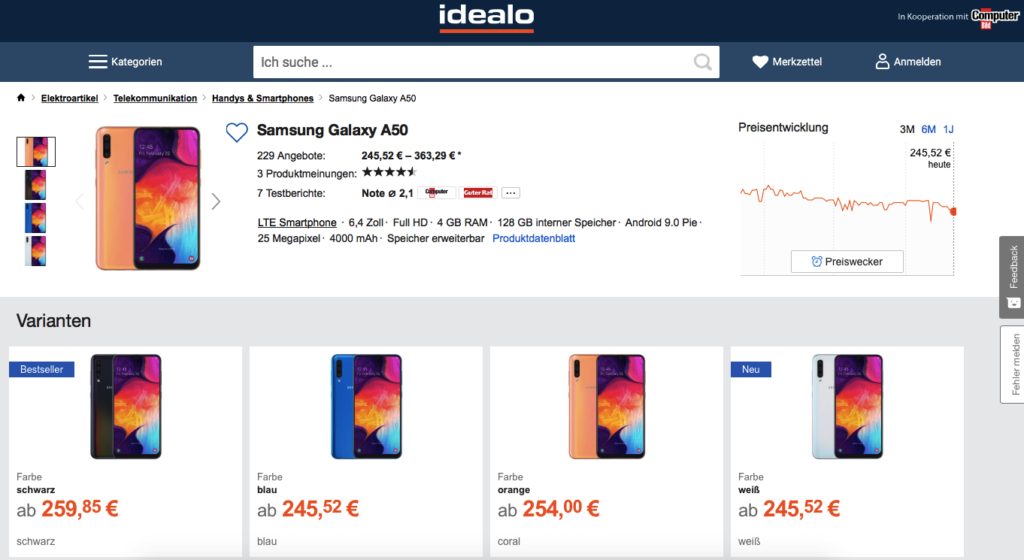 As can be seen, there's a lot of platforms and price comparison sites that you can use to your advantage. By listing your products on at least a few of such portals, you can increase the visibility of your e-commerce business and reach more potential customers in the long run. It's important to choose wisely and get familiar with the terms & conditions of every platform, though.
Pay attention to law specifics
German law is also quite unusual and can get complicated, especially in the e-commerce market.
Any business that intends to address possible e-commerce customers in Germany needs to take German law into consideration. There are some areas where legal regulations are harmonized within the European Union, but there are still plenty of differences in national German law that businesses must know about. Before entering the e-commerce market, it's a good idea to get legal advice. In general, e-commerce law requires the fulfillment of specific duties by the business to its customers.

Some duties may include the following:

The business must acknowledge receipt of the order and provide confirmation of the contract conclusion.
The offer must include the necessary steps to conclude the agreement and the technical means to review and correct the order by customer.
The seller must provide the consumer with all the information in a durable medium at the time of delivery at the latest – this is typically done through email.
The offer must include certain information, such as the main characteristics of the product or service, prices inclusive of all taxes, delivery period, sellers' contact details, means of payment accepted, applicable warranties, as well as the conditions and time limit and procedures for exercising the right of withdrawal. In specific cases, further information may be required (for example, in the case of digital goods).
These requirements might vary under German law depending on whether the contract is concluded with business or consumer customers.

There aren't really any limitations in relation to electronic contracts, however some contracts require specific formalities which can't be met online, this includes notarisation in case of the sale of shares or real estates. E-signature is also recognised under German law. You can check some good options here – don't be afraid of leveraging electronic signatures.

When it comes to personal data online, the collection and use is regulated by the GDPR and the German Data Protection Act. The GDPR applies to the processing of personal data in the context of activities of an establishment of a controller/processor in the EU – the place in which the process takes place has no meaning. The GDPR also prohibits the collection and use of personal data unless it is permitted by statutory law or the data subject has consented to it.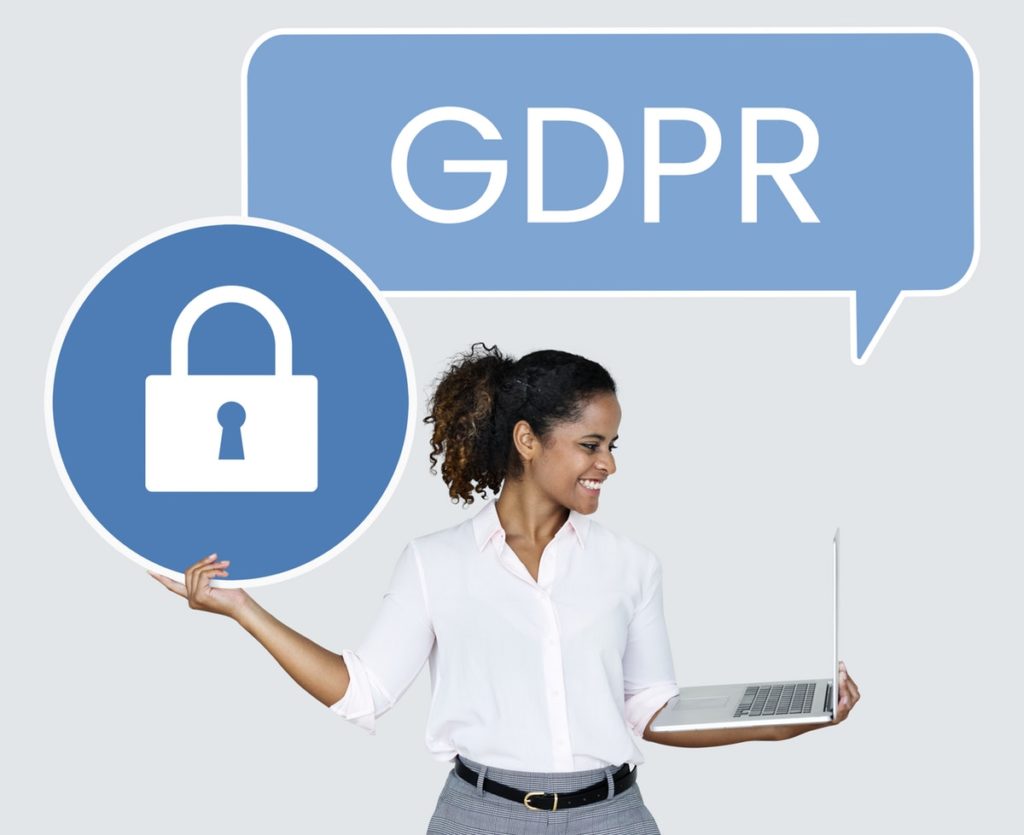 Common mistakes in e-commerce include companies often failing to inform consumers appropriately – for instance concerning their right of withdrawal. Other most common mistakes include incorrect information on the imprint, the use of unfair terms and conditions, pricing, shipping costs, missing information about product labeling and Online Dispute systems. Companies often violate copyrights and trademarks as well.

Being informed is crucial. The most important thing you can do is get all legal texts that are relevant and necessary for the e-commerce shop. Around 80-90% of the mistakes companies make are usually part of the legal texts. It's also important to get an audit of the online shop. This means checking advertising messages, product labelling, product descriptions, etc.

Industry organizations in the DACH region
If you run an online store and you plan to enter the DACH region the lack of experience and language barriers can be challenging. It might be helpful to cooperate with e-commerce organizations.
Händlerbund – the largest e-commerce association in Europe with more than 80,000 secured online presences. It offers legal security for e-commerce, the mouthpiece, and partnership in e-commerce, and exchange between traders and service providers.

HDE Handelsverband Deutschland (The German Retail Federation) – fulfils its tasks as an umbrella organization of the German retail business supported by its regional and sectoral pillars. At a regional level, the German Retail Federation works with 8 State (Länder) retail associations, 70 regional retail associations, 26 professional trade associations at the federal level, and around 100 professional trade associations at State (German Länder) level.

EHI Retail Institute – is a scientific institute of the retail industry. Its more than 800 members include international retail companies and their associations, manufacturers of consumer and capital goods, and various service providers. EHI cooperates with the most important international institutes and associations in this sector.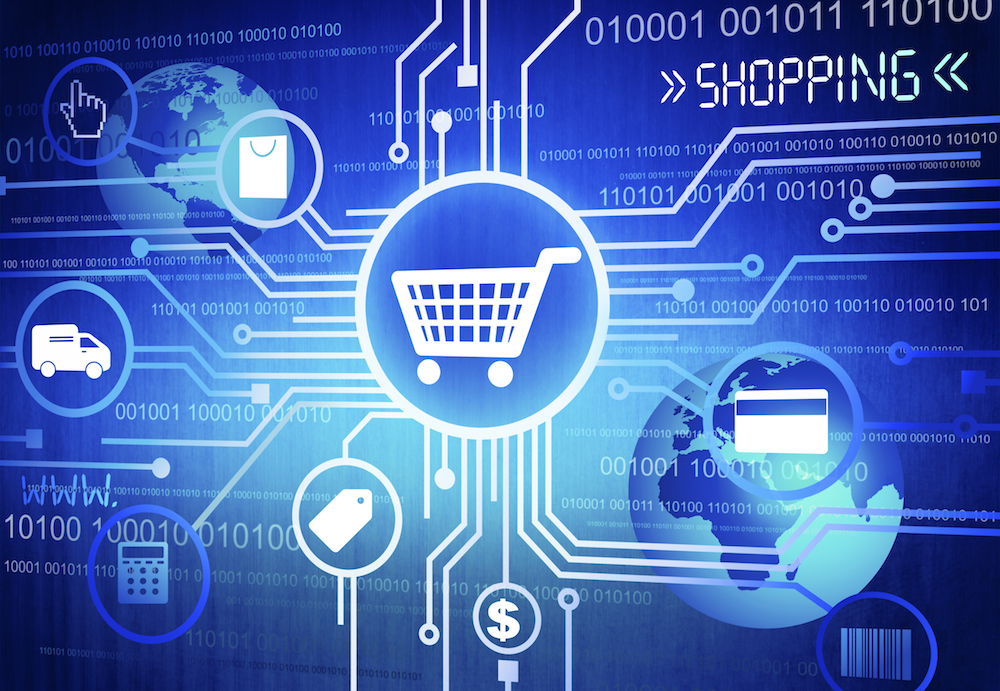 Bunderverband Onlinehandel – it operates an active information policy for secure, free and high-performance online trading in order to strengthen its positive image in society. The organization intensify the communication between the dealers and all those involved in the System Online Trade, including the trading platforms, and promote legally compliant action on the Internet as stakeholders of SMEs.

BEVH Der e-commerce verband – it represents the industry interests of all members vis-à-vis the legislator as well as institutions from politics and business. In addition, the information of the members about current developments and trends, the organization of the mutual exchange of experience as well as technical advice belong to the tasks of the association.

BVDW (The German Association for the Digital Economy) -it is the organization that represents the interests of companies that operate digital business models or whose value creation is based on the use of digital technologies. With member companies from various segments of the digital economy, the BVDW is interdisciplinary and has a holistic view on the topics of the digital economy. BVDW is engaged in continuous dialogue with politicians, the media and other interest groups, and supports the dynamic development of the sector in a results-oriented, practical and effective way.
The list of e-commerce events in the DACH region
To stay up-to-date with the latest trends and solutions and to get inspired you can visit conferences and fairs. Check out which DACH e-commerce events are worth to attend.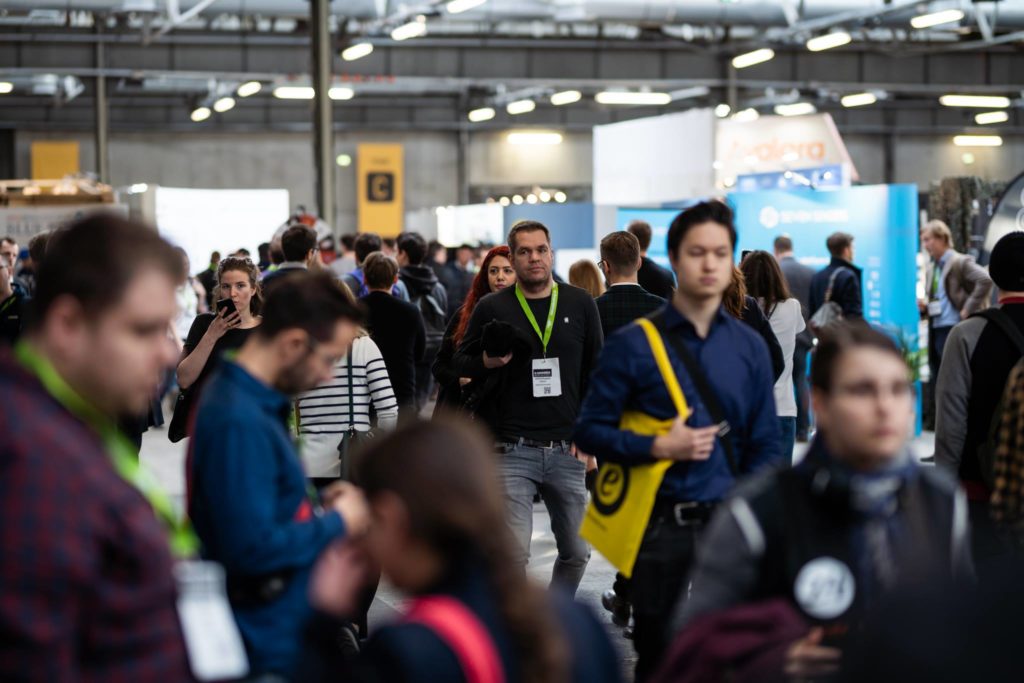 We hope that our guide let you prepare for entering and conquering the DACH market! Follow the tips listed above to respond to German-speaking consumers.