Jure Siric –Managing Director Modepack
What is the correlation between packaging and a viewer's perceived value of the product? About boxes that are, actually, out-of-the-box, we were talking with Jure Siric, Managing Director at Modepack.
You're an owner and Managing Director at Modepack, which produce packaging for e-commerce and courier industry. Can you tell us more about how you came up with the idea of Modepack?
My family is in the packaging business for 36 years, since 1983. Weltplast is the name of our factory that, through the years, became one of the largest European manufacturers. Back in 2010. we acquired the main local competitor in Croatia that later became Modepack.
I have recognized e-commerce and courier industry as a fast-growing market where demand for high quality customized packaging is higher than current supply. This is the main reason why we have decided to make a switch to become a packaging specialist for this great industry.
You started your company in Croatia, but now you cooperate with clients all over the world. What's the secret behind your success?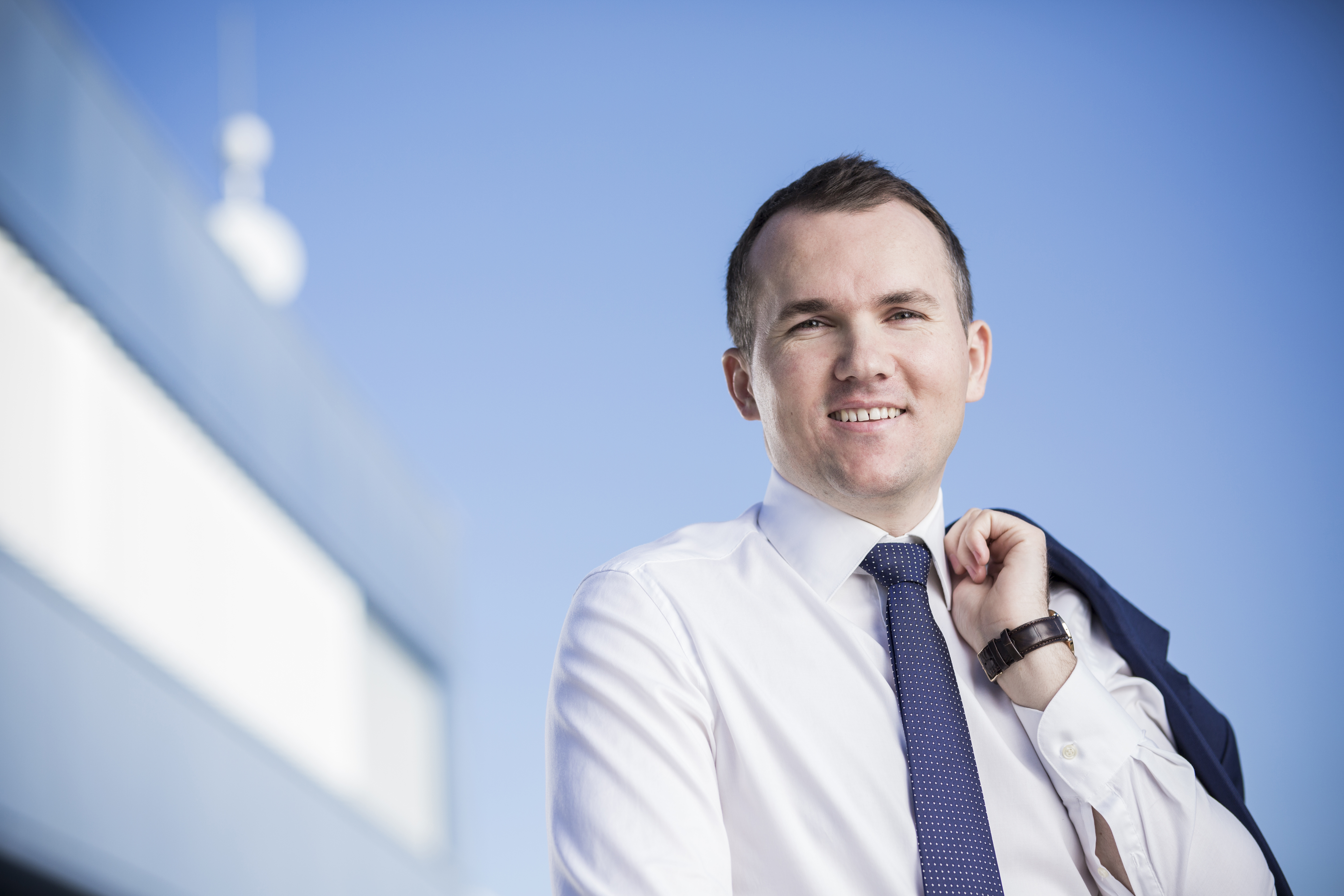 Yes, we are supplying some of the biggest brands; but also like to keep focused on a large portfolio of our small and medium-sized customers who are having double-digit growth every year.
So I would say that our specialisation and focus on e-commerce & courier packaging products is the main key of our success. We develop only within this industry in terms of new products, materials and production technologies. It is very important for us to be fast and flexible in order to meet all of our customer's needs. They know to be a bit demanding sometimes you know (materials, special prints and other features), but that is fine for us – it makes our job more fun.
Looking at the other factors that differentiates us on the market, I can say we have a great location – lower transport costs and fast delivery; complete in-house production process – from design to final product; production machines with latest technologies – high quantity outputs at lower costs; own recycling plant – controlled quality of post-consumer recycled plastic materials that are certified by Blue Angel eco-label; etc.
How does look managing a company like that in practice? How big is Modepack team at the moment and will you plan to enlarge it?
At Modepack we are 24 people in the team and growing fast. If we consider our sister company Weltplast that is always part of our activities, we are in total 150 people.
When it comes to managing the company, for me personally one of the most important points is to have a good atmosphere within the company. Life runs fast and there is no point for anybody to spend its valuable time at the place that does not make her/him happy and satisfy on daily basis. I know that is a bit of cliché to quote Richard Branson, but I like very much one of his quotes: 'Clients do not come first. Employees come first. If you take care of your employees, they will take care of the clients.'

I have really good and dedicated people within the company. We have many challenges and there is still room to improve, but we are working hard on daily basis with a clear strategy and focus on the future. Since we have significant growth, we are very busy – but busy is good. 🙂
Your website says that you "are doing my best to have our team motivated and satisfied.". It can be troublesome when you manage so many people – what is your recipe for keeping your team motivated?
I can add to my previous answer that for all of us is crucial to have clear short and long term plans and strategy. Every single employee must clearly know what needs to be done and why this is important for our success.
What was the most challenging packaging your company had to deliver and why? Do you remember any out-of-the-box… boxes?
We produce a wide range of e-commerce packaging and have many products on stock as standard (not customized) assortment. Still, the majority of our deliveries are custom made products. Therefore, we have many 'special demands' on daily basis.

Several weeks ago we delivered to a customer in UK one very special e-commerce plastic bag. It was produced out of 100% recycled LDPE material / that material was printed with 8 colour flexo print having matt finish / bags have been connected into a block (on top) of 100 pcs for faster packaging / below the block there was closing tape with permanent glue / perforation for easy opening / return closing tape that allows the customer easy return / on one position there was invisible short perforation that helps our customer's staff to open easier all returned shipments / eventually, these bags have had a handle that was folded / hidden (with easy peel unfolding) in order to decrease shipping costs – it is a rather large customer with many deliveries.

This was quite a challenge where we did some adjustments on the machines, but all run well and delivered in time. A customer was very satisfied and that makes us satisfied too.
How does Modepack team identify clients' needs? How many kinds of packaging do you offer?

There are 2 'sources' that help us to fulfil customers' needs. 1st one and the most important are inputs from our customers – what are their desires, needs and goals; how do they use the products and what are their logistic processes.
2nd one is happening within our company – we use our experience and knowledge to improve the product in many aspects such as logistics, costs, environment, branding and end users buying experience.

Our 2 main product categories are boxes and bags, but we are developing ourselves as one-stop-shop for complete e-commerce and courier packaging, therefore we are offering as well: Packing Tapes & Labels, Packing Envelopes, Protective Materials, and Packing Machines & Devices.

What's the role of custom packaging and unboxing experience in the customer journey? We know you are going to tell us quite a few words during your presentation, but if you had to choose one thing to reveal?

Packaging initially was simple mean of protecting the goods that are shipped, same like web pages initially have been created as a simple tool of informing. Things are changing and they are changing very fast.

Companies are losing most of the physical connections with an end user. Taking packaging in hands is a 1st moment where customer physically comes in contact with the brand, therefore this experience is getting to be one of the most important tools to create an unforgettable buying experience. There is a strong correlation between packaging and a viewer's perceived value of the product.
Do you think that e-commerce put enough focus on the packaging?
Unfortunately, all studies prove that packaging is the most under-utilized marketing opportunity for e-commerce. Improved packaging is strengthening the brand and helping to increase sales.
Modepack produces recyclable products. Why is sustainability so essential for you?

Answering your 1st question, I have mentioned that my family is involved in the packaging business since 36 years ago. Not many years after my father started mass production in Weltplast factory, he realized that recycling is something he must do as well. So back in 1991. he bought and installed 15y old recycling line (washing/grinding/extruding) and started to recycle plastic post-consumer and industrial waste. When he did this, people thought that he is completely crazy man.
1st of all, at that time this was a war area and factory could be destroyed at any time. 2nd – what is recycling?! In our undeveloped countries that just exit Yugoslavia that word did not even exist – people have been literally laughing to his investments. Today is one of the largest plastic recycling companies within SE Europe. Current recycling capacity is 4.500.000 kg/year – by the year 2023 to increase up to 11.500.000 kg.

It is also good to say that we are one of the 1st in Europe who entered the market of 100% biodegradable materials together with German BASF. This was back in 2008.

Why is sustainability so essential for us? – because there is no other way.
You can learn more about our Circular Mode concept on Modepack's webpage.
What do you plan for 2019?
Since most of my answers above are rather long, I will try to keep it short here.

We are planning to install a new production line in May and have proper growth this year. In March we are launching one of a kind WEBSHOP for e-commerce packaging (stock products). And, most importantly, we are planning to keep our customers satisfied with every single delivery we will do.

And… I almost forgot we are planning to have a great and productive time at E-commerce Berlin Expo – both at the Networking Party and the main event on 20th. We are looking forward.
***

Jure is one of the speakers during E-commerce Berlin Expo 2019. If you want to see his presentation live, register here for free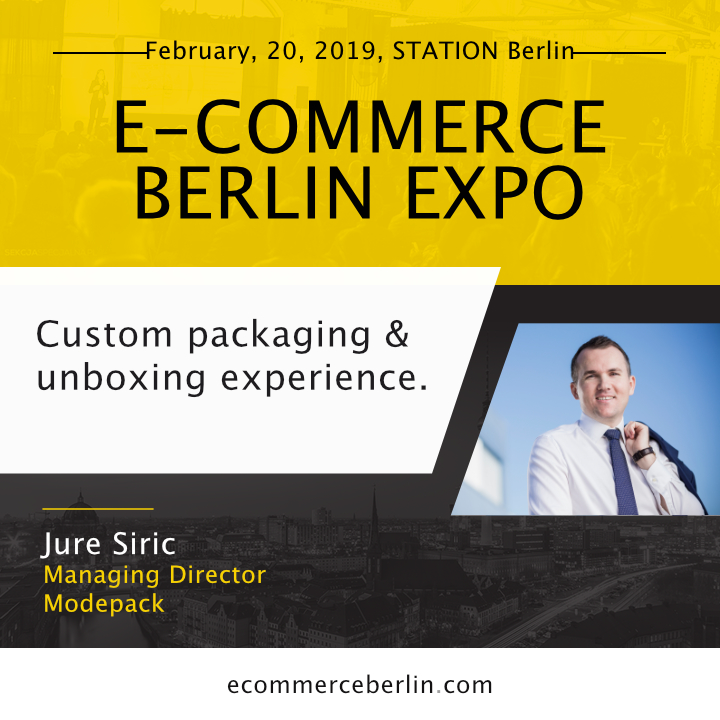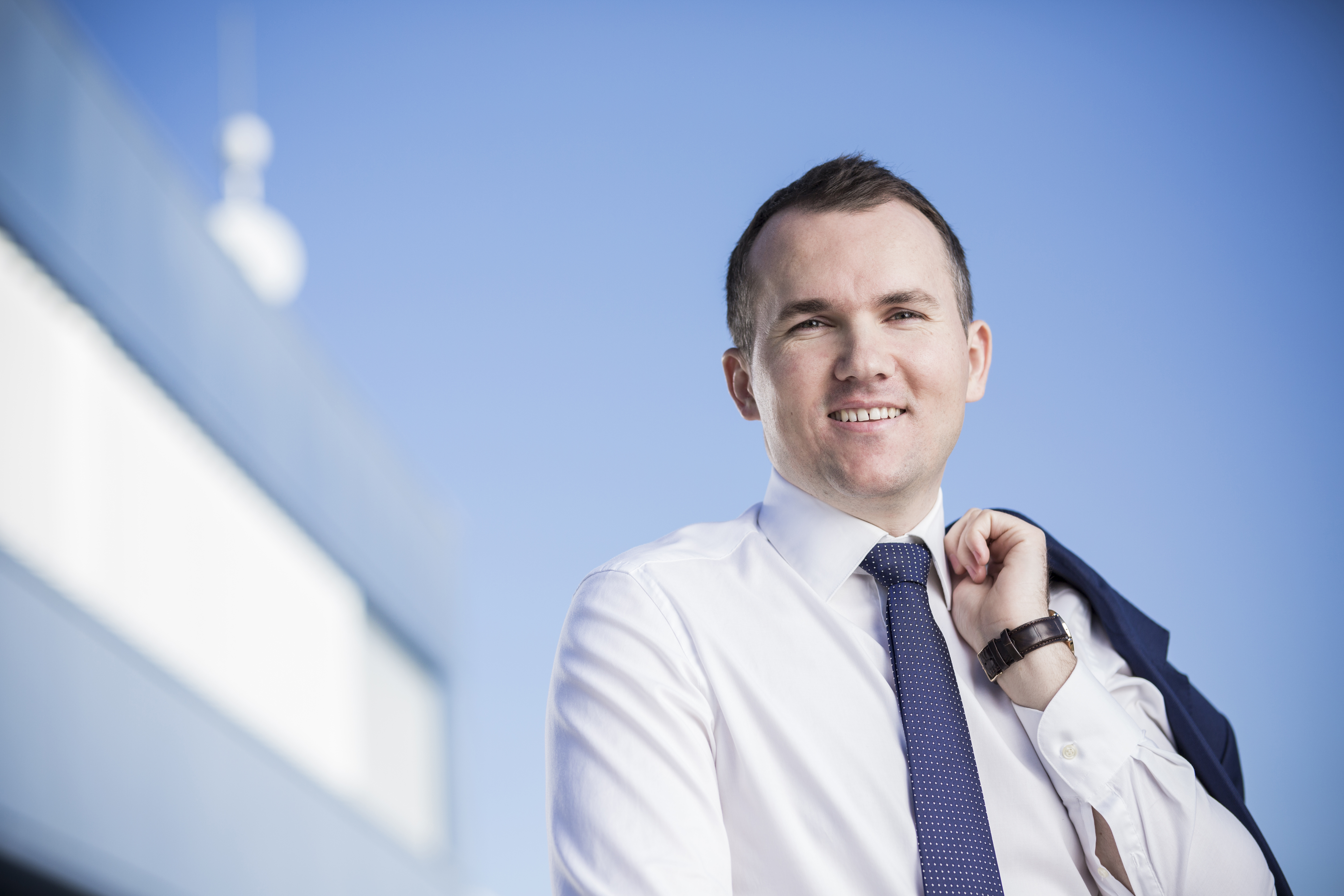 Jure Siric is an owner and Manging Director at Modepack. Factory that is packaging specialist focused on producing high-quality e-commerce and courier packaging. Located in Zagreb, Croatia and open to doing business with clients from all over the world. Driven by progressive thinking. Lead with a creative approach. Equipped with sophisticated machinery, operated by highly skilled and motivated professionals. Committed to making high-quality custom-made products, versatile in size and shape, that meet all of customer's needs, as well as the highest standards of environmental protection. Flexible in doing business and always eager to face the challenges of the increasingly demanding and fast-growing markets.