How to turn visitors into customers? This question can be a real pain in the neck, but not for Judit Pal, CMO OptiMonk!
OptiMonk (we love your name!) is an award-winning on-site message toolkit. How does exactly OptiMonk help businesses win more customers?
Thanks 🙂 It refers to 'conversion OPTIMization' – and we also have an adorable monk character that puts a smile on our face every single time we look at it, and we hope you feel the same 🙂
Answering your question, OptiMonk provides online stores with a powerful on-site message toolkit that allows them to turn their traffic into sales and leads by using traditional popups, nanobars, sidebars, interstitials or even lucky wheels.
It not only allows eCommerce marketers to promote special offers, collect subscribers or even customer feedback, but it also enables to reduce cart abandonment rate, increase cart value and facilitate social sharing.
What are your responsibilities as a CMO at OptiMonk? How large is your team?
I'm responsible for overseeing the planning, development, and execution of OptiMonk's marketing and advertising initiatives. To be more precise, my primary responsibility is to generate and deliver high-quality leads to our sales department.

I truly believe that great goals can only be achieved with inspired people who are ready to change the World. Just like our team at OptiMonk: we're a group of passionate digital marketers who consider OptiMonk more than a place to work. It's a part of our life.
At the moment, 15 people work on OptiMonk. In addition to the two in-house marketers, we have several external experts who are responsible for some special parts of our marketing strategy.
As you say: "the only way to do great work is to love what you do". How have you discovered love for growth marketing?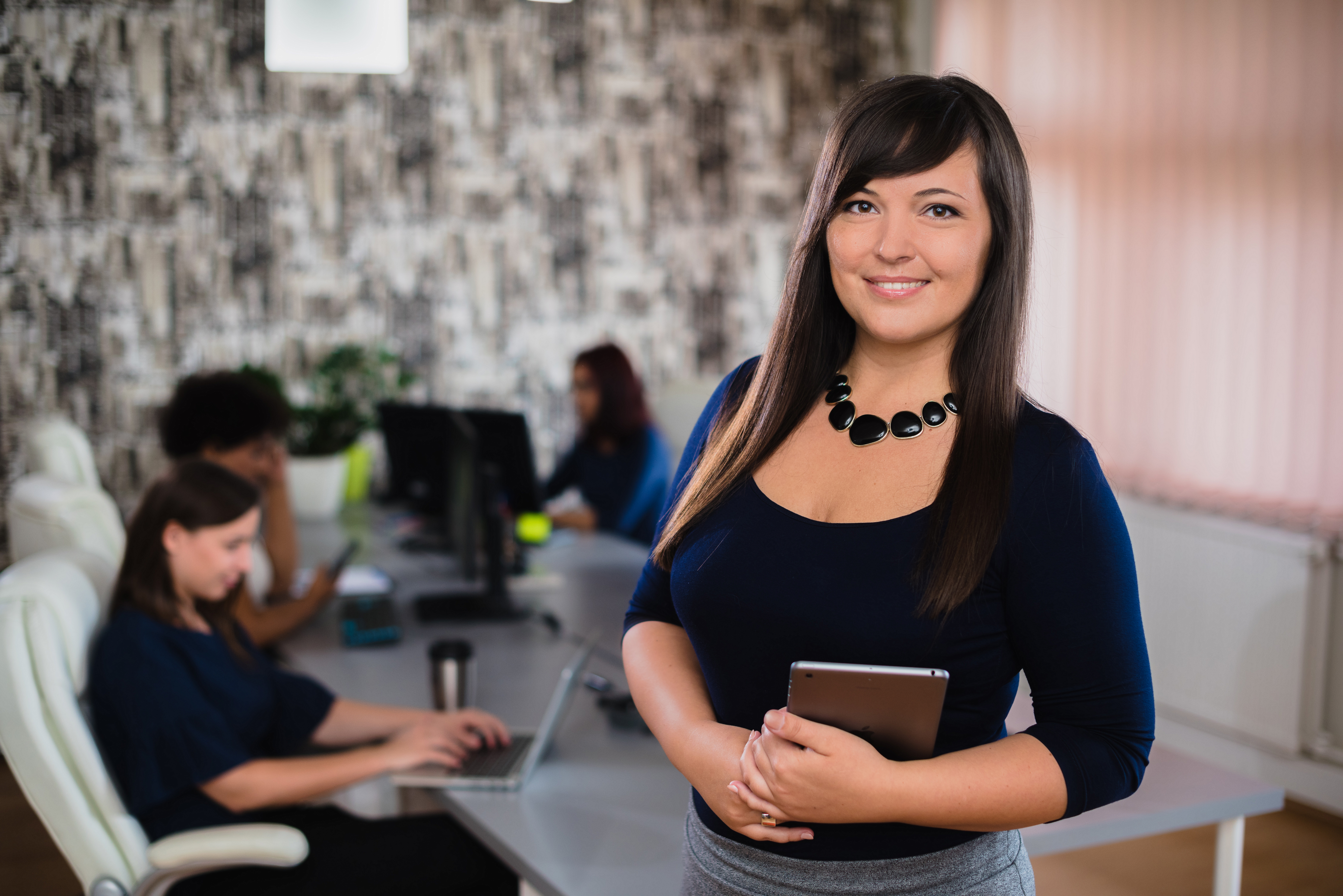 I've been loving all the creative hobbies (e.g. painting) from my childhood. Actually, this is one reason why marketing was so attractive to me during my economic studies.
As growth marketing removes the boundaries of traditional marketing, it requires the combination of analytical thinking, engineering, marketing, sales, and creativity.
Basically, that's why I've never had two identical days so far. What's more, I especially love working with our tech team which is inevitable nowadays to grow our metrics significantly.
Is OptiMonk designed especially for e-commerce companies? What are its essential features?
OptiMonk's on-site messages can be useful not only for online stores but also for any lead generation website that wants to collect email addresses. Or, for instance, the telecommunication company, Telenor uses OptiMonk to redirect visitors to their hottest deals, while Flip collects customer feedback. However, we know well that online stores have special challenges, so we have several eCommerce-specific features.

If I need to mention just one core eCommerce feature of OptiMonk, I would highlight the eCommerce Cart Segmentation. This feature enables you to target visitors who are trying to abandon their cart with customized popups based on the items in their cart. You can target visitors based on cart value, the total number of products in their cart and the number of different products in their cart. Using this information you can create more engaging messages that are personalized to meet your abandoning visitors' needs.
On OptiMonk's blog, we can read many success stories from your clients. In your opinion, what's OptiMonk's competitive edge?
In comparison to other services, with OptiMonk you can get more than a simple popup to show. OptiMonk keeps in mind that none of the visitors will behave in an equal way on a website.
Therefore, we designed unique targeting options which allow personalizing the message instead of broadcasting the same to the entire audience. In this way, you can hit the right audience at the right time with the most relevant message – as a result, increase the conversions.
OptiMonk supports already more than 5 000 websites. What are your plans for the future?
Yes, we've helped thousands of online businesses in more than 150 countries so far to increase the conversion rate of their website. But there's even more in our tank: we'd like to make even more eCommerce marketers master online sellers, and we're continuously seeking for the new ways how can we help our clients turn their valuable visitors into customers.

Your presentation is titled: How AVON's 3-step on-site messaging strategy boosted its sales by 150%. What do you think that the key to success was?
In the case of AVON, the key to success was treating every visitor in a unique way and helping them find the offer that they are looking for – before they leave empty-handed. This is the power of personalization that gives you the best possible chance to convert your prospects into customers.
Do you think that AVON's strategy could apply to every kind of e-commerce?
Definitely. It's an easy-to-copy strategy that every eCommerce site can benefit from. It can work as 'guideline' that helps eCommerce marketers create and conduct their own on-site messaging campaigns. I'll show lots of great examples that can be easily applied by any online store.
What do you think is the main challenge for small e-commerce businesses? How can they turn website's visitors into shoppers?
In my opinion, the online store owners' biggest headache is the problem of cart abandonment. According to the latest statistics, the average cart abandonment rate is around 75% – which means that at least 7 out of 10 visitors who put something into their cart will leave the store without buying.
Every single online store owner is losing potential customers because of the prospects who are leaving the checkout process. When it comes to reducing the cart abandonment rate, a well-timed on-site message can help immediately – as it provides the visitors with an irresistible secondary offer just before they leave the site. By the end of my presentation, you'll know how to do it effectively 😉

What marketing trends in e-commerce do you expect to appear or grow in 2019?
Related to conversion optimization, personalization has never been more important than nowadays. Half of the online buyers spend more when they get personalized contents. Chatbots are also becoming more and more significant elements of online communication. In a broader sense, online businesses should keep their eyes on the spread of the subscription-based pricing model and the increasing role of same-day delivery.
Judit is one of the speakers during E-commerce Berlin Expo 2019. If you want to see his presentation live, register here for free.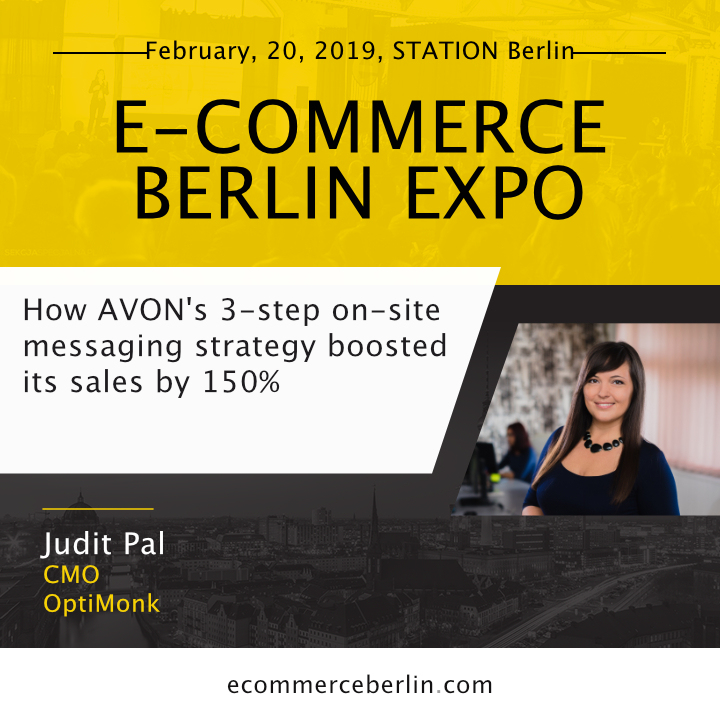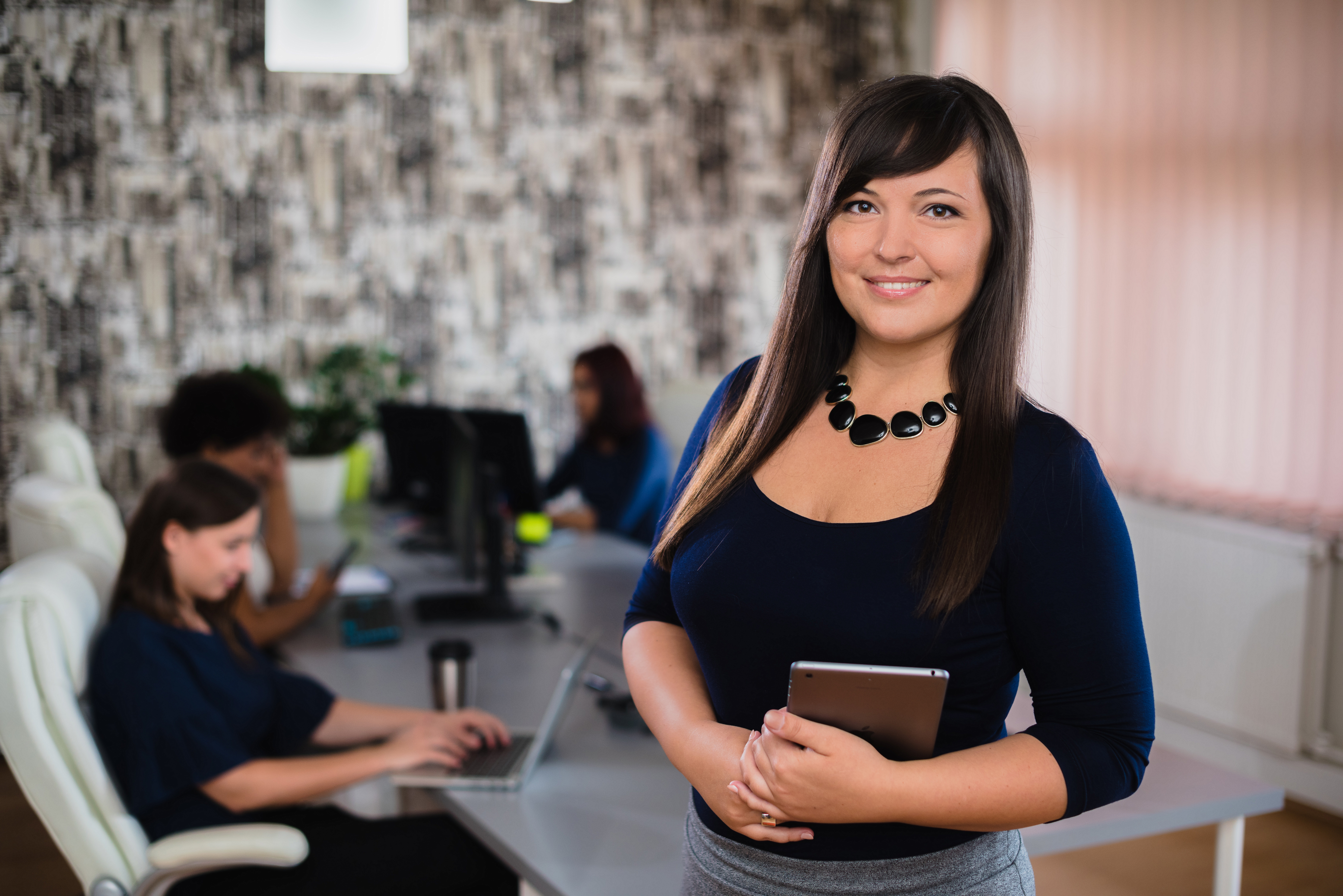 Judit Pal
CMO OptiMonk
Judit Pal is a growth marketing specialist obsessed with CRO, CMO of OptiMonk, who truly believes that "the only way to do great work is to love what you do". OptiMonk is an award-winning on-site message toolkit, which helps small and medium-sized businesses win more customers from their valuable visitors. Judit has been involved in online marketing including lead generation, PPC advertising, CRO, eCommerce, social media and analytics for over 6 years.