Two major specialists now control the lion's share of the Dutch e-commerce hosting market: European tech powerhouse team.blue has acquired e-commerce hosting specialist Hipex to be joining forces with Hypernode. Together, they form the e-commerce unit of team.blue. The union between two heavily competing companies is certain to bring some interesting developments to the international market – but in what form?
The Dutch e-commerce market: weaving around the giants
The Dutch e-commerce market, while still very much booming by comparison to some of its neighbouring countries, has slowed down in growth over the recent years. Online marketplaces such as bol.com, coolblue.nl, wehkamp.nl and the recently launched amazon.nl take up the majority of the market, using third-party vendors to bulk up their product portfolio and forming a massive hurdle for any newcomers to gain foothold. However, there is still plenty of opportunity for businesses to expand to the online market.
The second half of 2020 drove many brick-and-mortar shops online to retain customers during the lockdown, which in turn saw the demand from first-time consumers on the e-commerce hosting market grow. And that hurdles are there to overcome is evident: the first quarter of 2021 once again saw a rise in self-employment in the Netherlands, with commerce and e-commerce being a main motivator to start a business.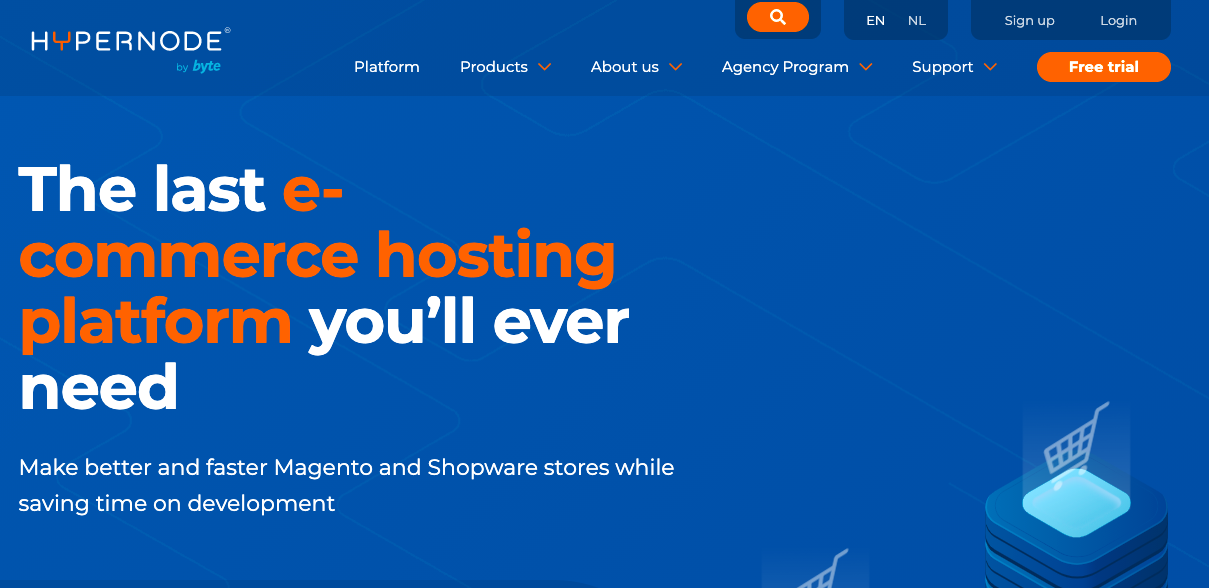 Best of both worlds
The demand for e-commerce hosting means the supplier market is also booming. Hypernode and Hipex have long competed as the highest ranked hosting specialists in the Netherlands, which is no mean feat considering the sheer amount of competition in the field. Their efforts were recently rewarded with joint first place in the Emerce top 100 for hosting services: well-deserved, as both companies pride themselves in product knowledge as well as performance power.
Hypernode has made a name for itself by providing powerful, standardised automation services to their customer base. Their products are very scalable, making them interesting for smaller businesses looking to grow, as well as larger corporations who operate on an international level. Meanwhile, Hipex has been focusing their efforts on performance and customizable products since their inception in 2008.
Combining the two approaches means the merged companies can now expand their portfolio to all possible solutions: cloud, shared, dedicated and cluster hosting are all offered by one partner that not only knows the products, but can also make educated suggestions to what best suits someone's needs. And for a very affordable price, too. It also means that customers can benefit from the innovative side of both Hypernode and Hipex, with a great variety of tools that give insight in traffic, findability, performance and security. Hipex recently introduced their automation tool Percolate, which works to improve your PageSpeed score. Hypernode offers their customers the Premium version of the MageReport tool.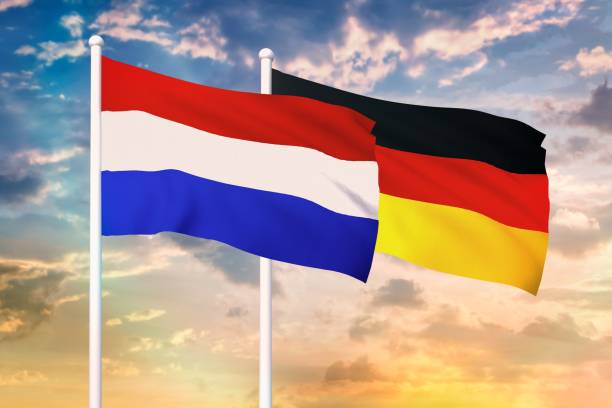 Horizontal scaling
While Hypernode and Hipex are not the absolute cheapest options on the Dutch market, they make up for the difference in their years of experience, as they help in finding the most suitable solution for their customers and prevent them from paying for resources they won't use. Moreover, their platforms are flexible enough to be able to adjust easily to sudden peaks in traffic and offer their users insight in resource usage.
Larger webs hops especially can benefit from their scaling skills as horizontal scaling becomes a viable option, especially when combined with the automated services both parties bring to the table. While a VPS gives you the option of scaling up or down quickly, which is interesting from a cost perspective, at some point, a horizontally scalable clustered solution is preferable. Horizontal scaling means a system's capacity can be increased by adding servers to evenly distribute and process workloads. This is especially useful during high-demand periods, such as during the holiday season or before major events. Thanks to the automation prowess of the two companies, these clustered solutions could also be set up in such an automatic way that downtimes due to unforeseen circumstances or sudden surges in popularity could truly be a thing of the past.
International market
Why would the merger of two Dutch e-commerce hosting specialists interest the German e-commerce market? The answer to this question is fairly simple: they bring something new to the table. This combination of a broad product and service portfolio and the knowledge to find what best suits your needs, for an affordable price, creates lots of possibilities for growth. Hypernode and Hipex are also eager to expand beyond the Dutch borders: the international market is intriguing, with localised markets all bringing their own unique challenges to the e-commerce hosting table. The innovative spirit of the two companies is sure to bring about exciting new products and supportive solutions to these challenges. 
This merger also means the rise of a high-quality European player to compete with giants from across the globe. Hypernode, and with the merger Hipex as well, is backed by European tech powerhouse team.blue. This digital enabler connects tech companies and entrepreneurs all over Europe and helps to build innovative digital services and products. Currently, team.blue serves over 2 million customers all over Europe with its 1.500 employees across 15 countries. Hypernode and Hipex will be able to lean on the extensive support of team.blue to really build up their international presence as an e-commerce cloud hosting specialist that knows their stuff.
Recently, Hypernode sponsored the E-commerce Germany Awards, showing how invested they are in their expansion plans into Germany and the rest of Europe. They're ready for Germany; let's see how ready the German market is for them!