In 2018, CS-Cart is paving its way in the self-owned ecommerce software in Europe to prove these words. Nonetheless, in this interview Fotis Kourmadas shares far more than the company's growth plans. There are first-hand business development tips for the SMBs, some interesting insights about the Greek ecommerce, and a bunch of spot-on comments about other European markets.
Paulina, E-Commerce Capitals: You're the Chief Marketing Officer of CS-Cart, a platform offering software solutions for e-commerce companies in all shapes and sizes – from small startups to large e-shops. Can you tell us a bit more about your products?
Fotis Kourmadas, CMO at CS-Cart: CS-Cart Europe is the European distributor of CS-Cart and based on the experiences we gained with CS-Cart Hellas – the Greek ​distributor for CS-Cart since 2009.We offer 2 different solutions for e-commerce: CS-Cart store e-commerce software and Multi-Vendor Marketplace e-commerce software.
CS-Cart is a very powerful eCommerce platform, with powerful product management, cross-selling tools and multi-channel selling. CS-Cart has been created and developed by a team of professionals since 2005, is much faster than any other platform and comes with open PHP source code, a great developer API, plus a big community, too.
We have a user-friendly admin panel with all the necessary tools to manage your store. It is responsive, comes with over 70 payment and 8 shipping methods and is packed with powerful SEO tools. Also, we have a unique layout manager and more than 50 add-ons for all e- commerce purposes. Currently, CS-Cart powers over 35,000 stores worldwide.
When it comes to Multi-Vendor, it is a standalone e-commerce software that allows you to create an online marketplace. In Multi-Vendor, independent vendors can sell their products through a single storefront. A Multi-Vendor marketplace can have an unlimited number of vendors. Every market vendor has his own mini-store with the search, filters, categories, and the vendor's personal online storefront.
Vendors pay commissions from their sales and subscribe to vendor pricing plans with monthly fees.
Admin controls everything from the admin panel: vendors, orders, income, payouts, look and feel, and more. Being a Multi-Vendor marketplace admin is something like being the manager of the whole eBay.
Under the hood, Multi-Vendor marketplace has the most feature-rich shopping cart platform—CS-Cart. It means that Multi-Vendor has all the CS-Cart features. At the moment, over 1300 marketplaces worldwide are built with the Multi-Vendor software.
What exactly do you offer to the small e-commerce players? How do you help them?
All owners get a solution ready out of the box – this is the most important thing for small shop owners that don't have the budget to buy add-ons (CS-Cart has more than 50 add-ons preinstalled). Also, they even can have a developer install and setup the store for them. With the help of our detailed videos (over 100), the PDF manual, the online knowledge base and the amazing community, you are able to have your store up and running in matter of minutes. And each CS-Cart license includes free support credits.
What's the story of CS-Cart? How and when did the company start? How fast did you grow?
CS-Cart has been developing ecommerce solutions since 2005. With customers from 170 countries and over 35,000 copies sold, our plan was to create the most advanced and complete platfrom.
At the moment we are trying to create the European Reseller Network and find experienced partners that know their way in ecommerce and that will take our products to their customer base. Our 2 years plan includes the UK, Germany and Austria. After that we hope to get into the French market.
Besides CS-Cart, the team develops a smart search for online stores — Searchanise.​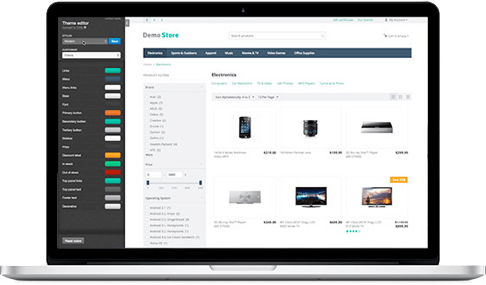 CS-Cart Europe is based in Athens, Greece. How did it happen that a global brand like this decided to settle in Greece?
Our success in the Greek market in such difficult times (almost 2000 active CS-Cart stores in the last 5 years) and having companies in 14 different countries trusting the services of CS-Cart Hellas made us decide about Athens. There are tremendous opportunities in Greece at the moment as there is huge untapped talent. Geographically speaking, Greece is between Russia and Europe so this was also an important factor. And, of course, we love the weather. It's an ideal working environment!
What competitors do you have – and what's your current position among them?
Our competitors are very known and successful. Amongst them the most known are Magento and Prestashop. ur goal is to show Europe that CS-Cart is a strong ecommerce software player: it offers more features out of the box, is friendlier in all aspects and can offer a lot more than the known but expensive competitors.
CS-Cart price starts at 320€ ​and you get a complete, mobile friendly and super-fast store with many implemented payments and shipping options, SEO tools and sophisticated design tools.Try to compare this price with any other platform. It's not possible. And don't get me started on hosting expenses and developer costs that you are going to face with all our competitors. This is not our approach. What we need to work on is our marketing; people need to get to know about our products and services. You don't need to spend a fortune for an online store.
We are a serious alternative that's equal to, if not better than, our competitors.
You appear on a variety of e-commerce industry events in the entire Europe – does it mean that you focus on all the European markets or perhaps you have some priority areas such as Germany?
Well, being the European distributor, Europe is our target market.
​ ​
Germany is Europe's largest economy and the ecommerce growth rate is one of the biggest among the European countries. That means that companies want to get online and people are ready to buy online. Every year there are several ecommerce events being organized in Germany. It is one of the most event-active countries in Europe. I need also to mention that I have studied Economics in Germany and I am familiar with the mentality of the people and the way business works. German is a technical and accurate language, similarly to Ancient Greek, so there is a connection there, too.
Of course, UK is also a very important e-commerce player, but it's more mature. Also one must take in consideration the latest developments with the European Union and Brexit. This is not going to be a problem after it's finished but at the moment it's an X-factor which is getting in the way of business plans. They need to finish this as fast as they can in order for businesses to continue.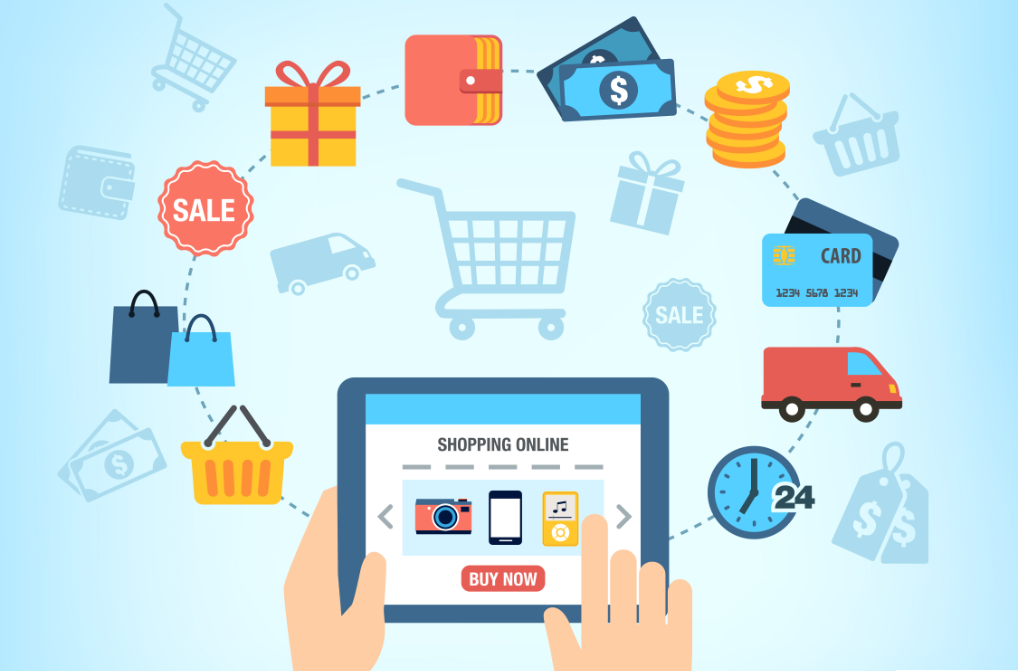 You are undeniably an expert in, both, marketing and e-commerce. Based on your expertise, what marketing activities are a must-do for a successful e-commerce business? In this question I'm mostly focused on the small & medium business, because they usually don't have as much money and as many people as the big players, but they still want to – and can! – run a profitable e-commerce company.
That's actually the 1 million dollar question! Well, the most important thing, if I try to summarize, is to be a salesman. You need to show your taste and your style in the product presentation. Don't forget you are still a salesman. Maybe a digital one but still, those are people behind the screens trying to find and buy your products. So do what you know best and what you would do in your physical store.
Know the product, describe the product in your own words, personalize it, show a nice image (one of the most important items in the presentation) and, most of all, offer solutions – not just products.
A small store has the luxury to actually customize each product description, each image and each text. It can create the character. People are looking for this. Price is not always the most important thing, so work on this.
Of course, there is a million other things you need to do, but this is the first and maybe the most important one: content. For all the rest we can get together and discuss a plan for any budget, but no one knows the product better as the owner of the store.
You are also the member of Greek e-Commerce Association. What are your tasks there?
As a software company, we are more like a connected member (we're ​in the first 10 members registered​) that offers its e-commerce ​expertise and helps store owners to get involved with the association. GRECA (Greek E-Comme​rce Associaton) has also created a trust mark which will make the difference between certified stores and non- certified ones obvious and will boost consumer confidence in e-commerce and online stores in Greece. GRECA Trustmark is approved by E-Commerce Europe, and Greece is the 15th EU country which adopts it.​ We always strongly suggest to our customers to implement it.
What are the responsibilities of the Greek e-Commerce Association? How does it support the Greek e-commerce companies?
The primary purpose of the association is to preserve and promote the common interests of its members and the ecommerce sector in general. The specific objectives are to develop a spirit of cooperation among its members, to train its members on e-business issues, to promote ecommerce to the general public, and to contribute to the protection of both its members and consumers.
Every year on ​December 1st, the association organizes the E-Commerce Week , in cooperation with the General Secretariat for Trade and Consumer Protection. It's like a Black Friday Week that actually works miracles for the store owners.
The association is also a founding member of the eCommerce Benchmark, a digital application that allows online stores to anonymously and securely compare their e-commerce performance with their competitors based on 21 Key Performance Indicators.
How would you describe the Greek e-commerce as an environment for business? Is it a difficult market?
More and more Greeks choose to make their purchases online, and more and more merchants offer their products and services on the Internet. It might be a difficult situation at the moment, but ecommerce is the way to get out of it. Things are already getting better.​
According to recent studies, the e-commerce turnover in Greece now reaches 2% of GDP, while in absolute figures it amounts to 4 billion euros, while there are more than 6,500 e-shops in Greece.
The e-commerce sector in Greece is constantly growing.Still, however, compared to Europe, Greece has a long way to go, but it's a promising market.
And how would you describe the Greek customers? What are they like? What makes them different from other European nations? What's interesting or surprising about Greeks shopping online?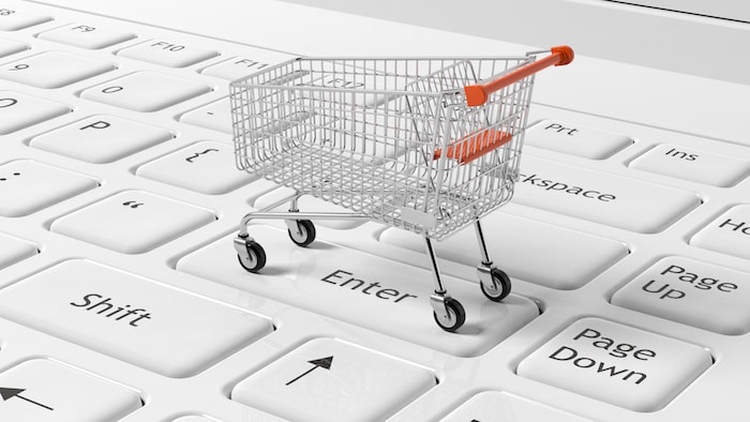 Today, in Greece, there are more than 3 million online shoppers (and over 7 million Internet users), spending an average of about 1,300 euros each year.​ That's 40% of the "online" user population, while the increase in purchases from the Greek e-shops (more than 80% of e-shoppers) is also important.
​
As figures show, the high rate of C.O.D. payments in Greece is associated with consumers' fear of security and privacy violation (online fraud) as well as concerns about the product they will eventually receive (quality, and terms of return or change of product purchased).
​So the work of GRECA with the trust mark is very important for the further growth of the market.​
On February 15th, 2018, you will appear at the E-Commerce Berlin Expo 2018 with a talk titled "Marketplace: the new eCommerce trend and how to start with it!". Why did you decide to focus of marketplaces in your presentation?
An online marketplace is nothing more than a type of an ecommerce site where a product or a service is provided by multiple third parties, whereas transactions are processed by the marketplace operator. Online marketplaces are the primary type of multichannel ecommerce and can be a way to streamline the production process. People tend to log on to online marketplaces that are organized and products are much more accessible to them.
Everybody has been buying from a marketplace, and I am not talking about the obvious ones like eBay or Etsy, to name a few. Google Play and App Store are the largest stores that actually trained users to trust and buy software that someone else creates.
This can work with any form of e-commerce goods. It doesn't matter if you own a store or not. A marketplace can help your sales.
You just need to know how to do it.
What do you want your audience to learn from your talk?
I am going to present the Multi-Vendor Marketplace Business Model. Companies like Amazon, Flipkart, eBay run a successful marketplace ecommerce business model. This multi-vendor business model plan proved itself and gained the most efficient and attractive name in web eCommerce. Our experience with Multi-Vendor showed that a business requires a platform that provides the essentials and enables customizations on any business market flow.​
​
And this is what I want to talk about.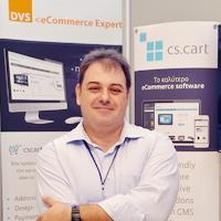 E-commerce Specialist and Consultant, Project Manager in a wide variety of eCommerce applications. Channel marketing strategist for CS-Cart Europe Resellers Network. More than 700 shopping carts intergrated in the last 7 years. Specialties: CS-Cart e-commerce & Marketplace Solutions Manager