Since 2000, the price comparison idealo made an impressive way from a startup to an unrivalled platform with unique features extending beyond the mere 'we'll compare prices for you'. At the moment, idealo covers pretty much the entire German eCommerce market and knows all its ins and outs. Read this interview with Erik Meierhoff, Head of B2B Business at idealo, and you won't want to miss his upcoming talk at the E-commerce Berlin Expo! ​
Paulina, Ecommerce Capitals: idealo is the leading price comparison website in Europe and one of the largest portals in the German e-commerce market, while it originated as a startup. What's the key to your success? Was it a trend for price comparisons that paved the way to idealo's success?
Erik Meierhoff, Head of B2B Business, idealo: Customers profit from our neutral perspective as there are no paid rankings on our platform. The best price always wins the ranking. However, it does not always win the race about the customer. We have found out that the best package consisting of price, availability, delivery time and payment method is most appealing to the customer. Consumers also benefit from the manual research and care taken to ensure accurate information on each of our products. Our strong SEO position means that customers come to us regularly through search engines.
PLUS: At €4,04, our partner shops enjoy the best ROI in the market.
idealo is available in Austria, Spain, Italy, France, Germany, UK – and probably some more markets as well? Are your price comparisons in these countries the same of perhaps there are some differences in products or services you compare?
These are our main markets. Despite even more countries where we have comparison websites for flights and hotels. Regarding the product of price comparison websites there are basically no differences. The only real difference is the German market where we have introduced the idealo Direktkauf feature to our customers. idealo Direktkauf enables consumers to buy directly via our website in a very slim and optimized check-out process and also our B2B customers to sell their products directly through idealo and reach long-time idealo customers and fans as a new customer segment.
Was Germany idealo's first market?
Germany was idealo's first market and still is the most important one. We are very happy about the performances in the other countries and will continue to invest there
You are based in Berlin, which is strongly a startup city. On the other hand, lots of big IT companies open their headquarters outside Berlin. What made it possible for idealo to grow, flourish and stay in Berlin?​
idealo started in 2000 before everyone else. We always had the will to stay in Berlin as our employees live here. Being aware of that, we explicitly looked for an office space in Berlin. We have found our new home with 10000 m2 space in Kreuzberg where we moved in two and a half years ago. It probably did cost more money than simply moving outside of Berlin, but it was no option to disappoint our employees and lengthen their way to work without urgency. Moreover, idealo wanted to keep a start-up spirit and not move into a "clinical" office outside the city. We have got a lot of international talents, high diversity. This is needed for our innovative and multi-country business model.
What competition do you have (in Germany or in Europe) and what's your current position among your competitors?
In Germany there is no direct competition because of our very unique business model. We evolved over time from a pure price comparison site into a product information service and since the launch of the idealo Direktkauf we added a transactional element as well. This means we now cover nearly the whole user journey: from the initial information about a certain product category (i.e. "What's trending among Android Smartphones?"), to a concrete comparison between dedicated models and brands ("Should I go for Samsung S8 or a Huawei Mate 10?"), to the actual purchase ("Where do I get the best price in the market now?"). This is pretty much unmatched here especially when you look at the wide range of categories, offers (330+ million in Germany) and merchants (50k+ in Germany). Only Google Shopping might match our volumes, but is lacking our "Best Price" approach as well as a transactional feature we offer with idealo Direktkauf.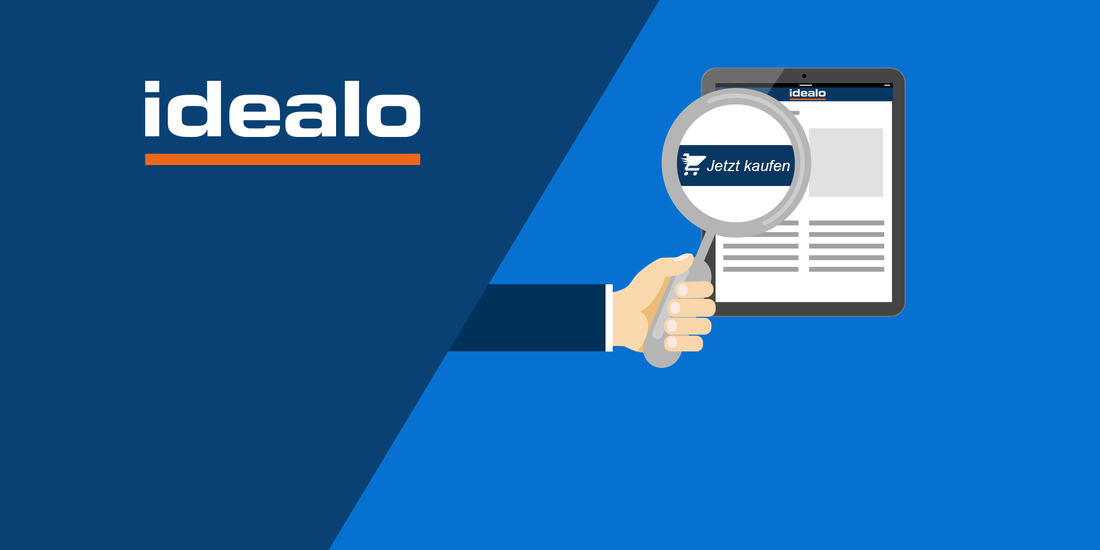 Since December 2016 you are the Head of B2B Business at idealo. What tasks do you have? How large is your team?
Due to our B2B2C platform model, idealo is catering a demand side (B2C) and a supply side (B2B). Our team manages the complete supply side of idealo – we are responsible for the onboarding, growth and day-to-day operations of our 50,000+ merchants. The B2B team includes also our extensive partnership program (technical/business) which covers all kind of services, agencies and technology the merchants use in order to run their business with idealo. One of our USP is a very high personal service level for our merchants and partners. Currently, we have 110 FTEs in our team, but we are always looking for talents!
What are the most exciting and successful projects you have worked on at idealo?
Our most exciting and successful project is idealo Direktkauf. 15 million idealo users can now order directly from an online shop through idealo checkout. Merchants participating at idealo checkout receive 42% more orders (in average)
The idealo blog has some really nice, informative content. Do these topic ideas come from your user data insights?​
Yes, we get our ideas and content from the results of user research analysis. However, we do not just use them for our UK blog, but also to add value for merchants in the B2B context. This happens amongst others in our B2B Magazine. E-commerce companies benefit from our insights and thus learn to understand the customer better. For our business partners we have shared information on how well idealo performed on Black Friday where we topped our sales via idealo Direktkauf by 441%, meaning that all our merchants profited very well from our reach.
The blog also has some really entertaining pieces of content. I particularly like the "Licence to Wash: Can you pass our laundry quiz?" which mentions that 87% of Brits do laundry incorrectly, and the article titled "27 degrees is the tipping point for pool purchases in the UK". What other crazy things have you learned from – and about – your users?
​We sure do. Did you know that most Germans want to be gifted a holiday trip for Valentines Day, but in reality 76,6% get flowers from their partners? Also in February, every 25 seconds customers click on perfumes. That's amongst the highest clickrates throughout the year. Pregnancy tests are clicked every 12 minutes.
Do you do similar things for your other, non-English speaking markets such as Germany, Austria or France?
Yes, we do as mentioned above. But besides the fun facts we want consumers to know what they are buying and help them make good decisions. On the B2B site, we focus on sharing relevant information and market insights with our partners to enable them to perform better on idealo.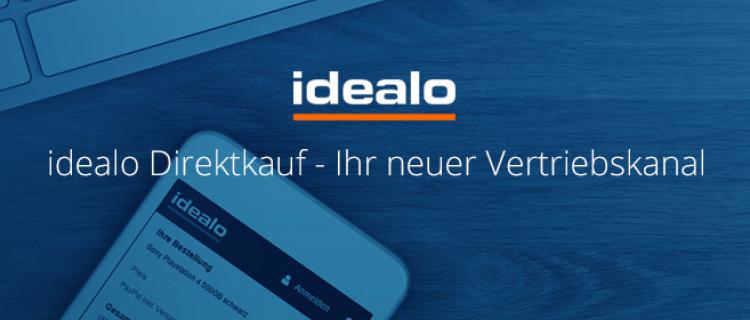 What do you plan to do in 2018 to ensure your further growth?
​We want to understand the needs of our merchants better, provide more features for our B2B idealo Direktkauf customers and let partners participate in the data treasure that we have to enable them to sell more products. Furthermore, we want to make sure we reach even more people and facilitate good decisions when buying products.
On the 15th of February 2018 you will appear at the E-commerce Berlin Expo with a talk titled "Data based overview of the German e-commerce market". Can you share some more details? What data are you going to reveal?
It will be quite an interesting talk. Probably with some surprises for some people who have not looked at idealo closely in the past. We pretty much cover the German E-Commerce market completely. Therefore, we have lots of insights about the market. Some of them I might share in may talk. On the 15th of February in Station Berlin, I recommend stopping by the Awards Stage at 11:35 am to find out.
What do you want your audience to learn from your talk?
Using data is essential these days to be successful. Merchants mostly look at their own data or relate to customer surveys. But it is very tough for them to get a more holistic overview about the market, the complete category or just the direct competition. This is where my talk will jump in. It might be a good idea to work with somebody who has the knowledge about the market and use it for your purposes. idealo has the knowledge.
Based on your experience with industry events, how should people – not speakers, but exhibitors and visitors in particular – prepare in advance to make the most of such meetings? What advice would you give?
First, I would advise them to look at exhibitors list and make appointments in advance. Only then exhibitors can prepare a more individualized pitch deck for them. Second, I always suggest to be as transparent as possible with a vendor, agency or any other service a merchant starts to talk with. Because having approx. just three minutes for understanding the issue of the other side and coming up with a meaningful first solution (beside a one-size-fits-all) is a tough one. If merchants are spending money to visit an event they should be open to new technologies and the informatory outcome. If they think they know "everything", they do not want to share any information about their own company, issues etc. they just should not attend.
Erik Meierhoff deals with digital business processes in the B2B2C area for more than 15 years.
Already during his studies he took over the connection to a leading eProcurement marketplace of chemistry. He worked in various consulting / management positions throughout the entire digital ecosystem – from technology startup to big data in small and medium-sized companies to the development of ecommerce and fintech platforms in a Japanese digital company.
At idealo, he has been responsible for the strategic and operational development of the B2B business since 2017. The special focus is on the change from a click-based traffic model to a transaction-based platform model.