Unbelievable: 9 out of 10 Germans have shopped at Amazon at some point. However, only a few of them realize how much the SERPs are plastered with ads: Almost 70% (Source: Remazing x appinio Study) do not identify the top products as ad placements. A glaring opportunity for all E-Commerce peeps! In this article, we will dive into the basics of Amazon Ads and how you can improve them in 2023.
Why ads are worthwhile on Amazon?
The past few years have shown: E-Commerce is booming! The Corona pandemic has greatly accelerated the growth of online businesses. As a result, competition has also grown. Particularly on Amazon.
In order to survive in this competitive environment, placing ads brings significant advantages:
With Amazon PPC, you are able to display products more frequently in prominent places on Amazon. Consequently, this increases the visibility of your products.
The search intent on Amazon is different from other platforms such as Google. Searchers are willing to buy! Hence, you can massively boost revenue and sales figures with ads on Amazon.
At the same time, Amazon wants you to drive external traffic (via Google Ads, Social, Blogs, etc.) to your products. Thus, Amazon has ad formats that bring external traffic to the site. This external traffic is in turn an important ranking factor!
How do I place my Amazon Ads?
Most of you know: There are various ad models to place advertisements on and off the platform. These different campaign types follow the pay-per-click principle. Hence, you – as the seller – only pay if the ad was actually clicked on by a potential customer.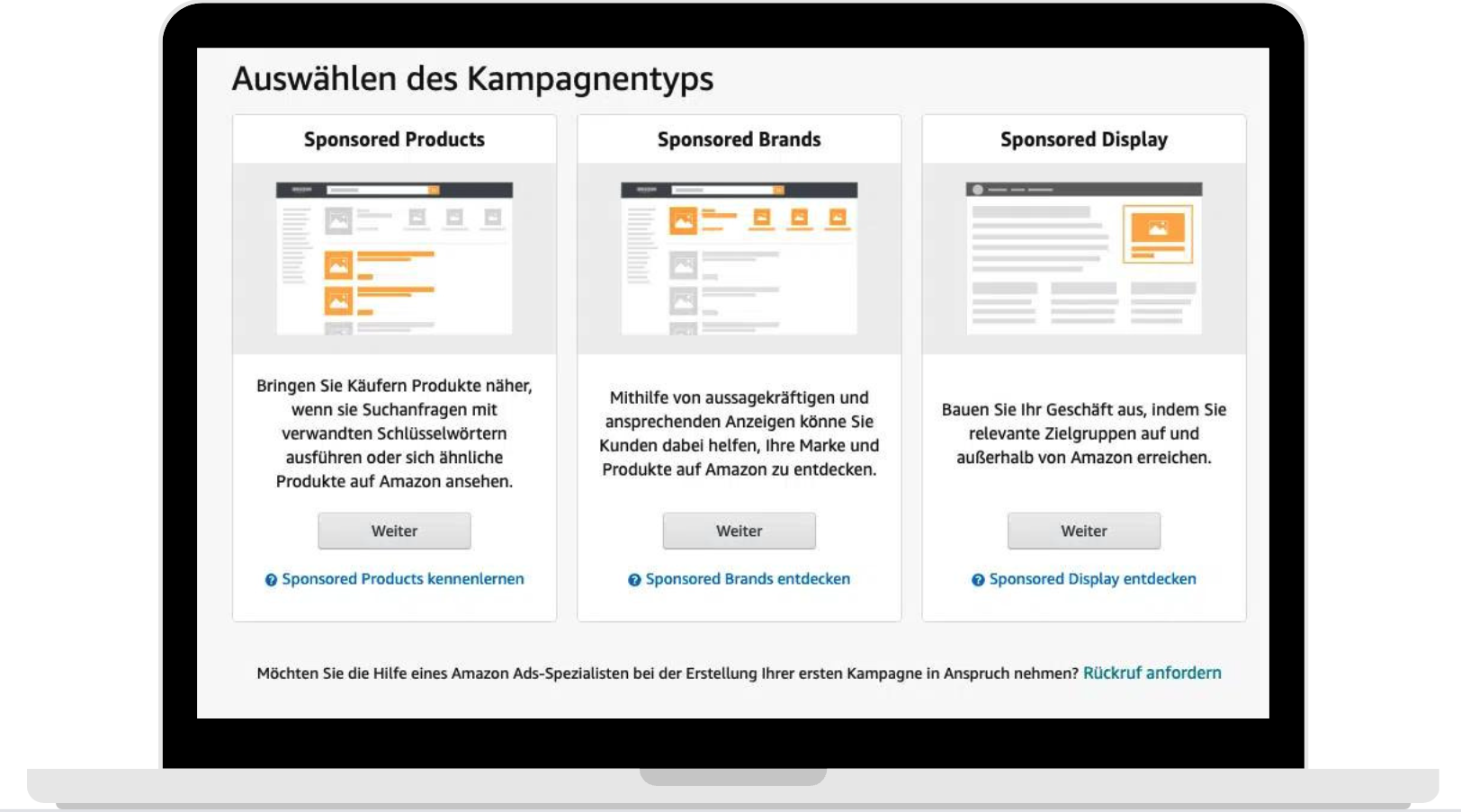 The three main campaign types on Amazon
A full tutorial on how to get started with Amazon PPC can be found here: click!
In this article, let's take it a step further.
How do I improve my Amazon ads?
After setting up your first few PPC campaigns on Amazon there are several ways to improve your ads game. Depending on your strategy and goals some of them make more sense than others. Nonetheless, there are some basic hacks and improvements every advertiser should be aware of and apply.
PPC tip no. 1: Bid on your own brand and attack your competitors
It does not matter whether you have a small brand or a big brand, you should protect your search results page and your product detail page. This can be done by bidding on your key products combined with your brand name as well as by setting up a Sponsored Brands campaign. Remember: If shoppers are looking for your brand, you should give them your brand.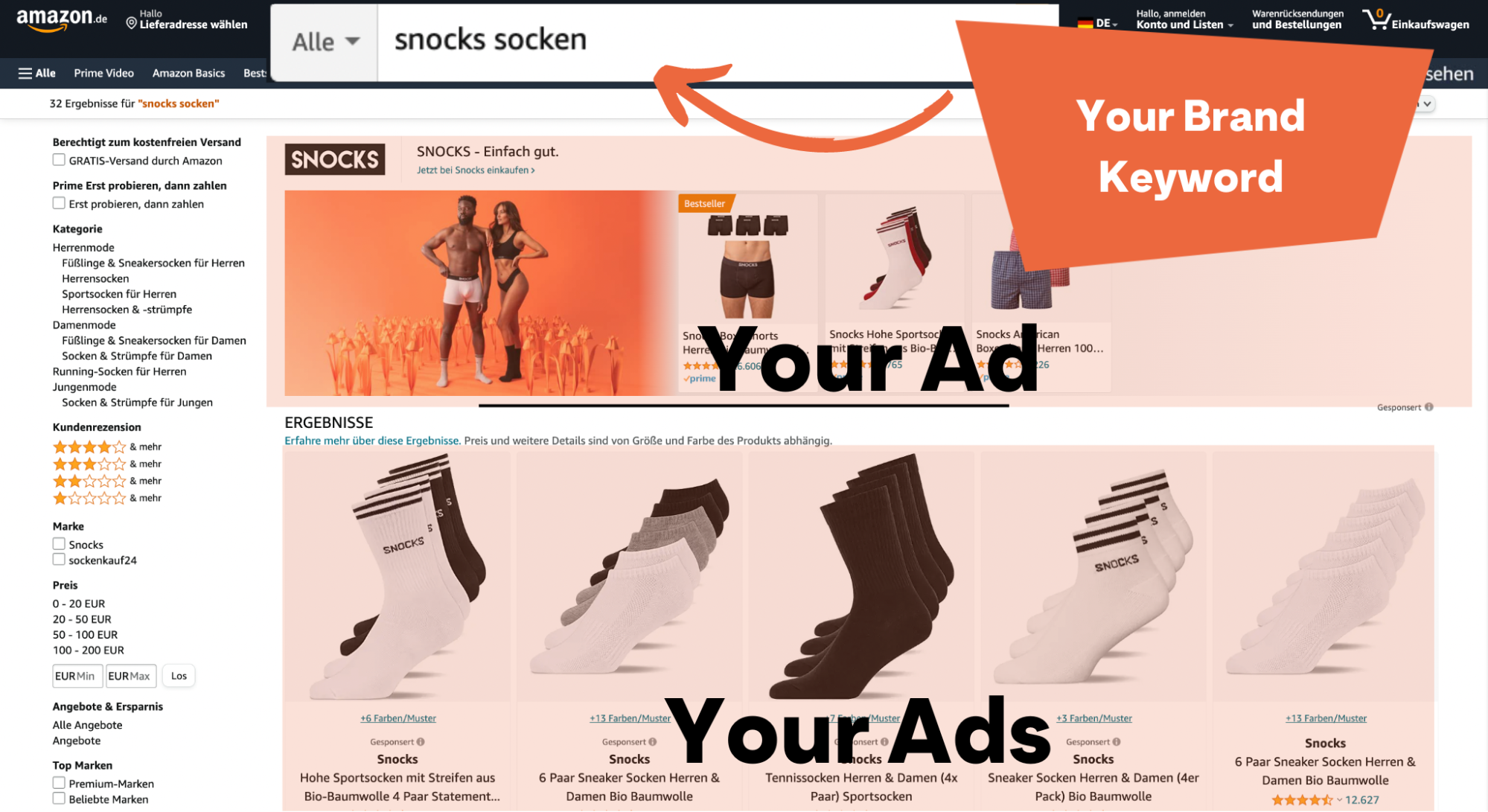 Example of well-executed brand protection on Amazon
If you want to improve your campaign setup even further, you should also attack competitors. Especially those who neglect to protect their own SERPs and product detail pages. Please note that this can be rather expensive, especially with the Sponsored Brands ad right on top of the SERPs and the clear search intent for your competitor's product. But this is a very helpful tool in gaining visibility and customers' attention.
How is it done? The same way you would approach your own brand campaigns except choosing your competitor's brand name (e.g. Pepsi) or main product plus the brand name (pepsi soft drink) as a keyword. Thereby you are focussing on a very pointed targeting with the goal of maximum visibility.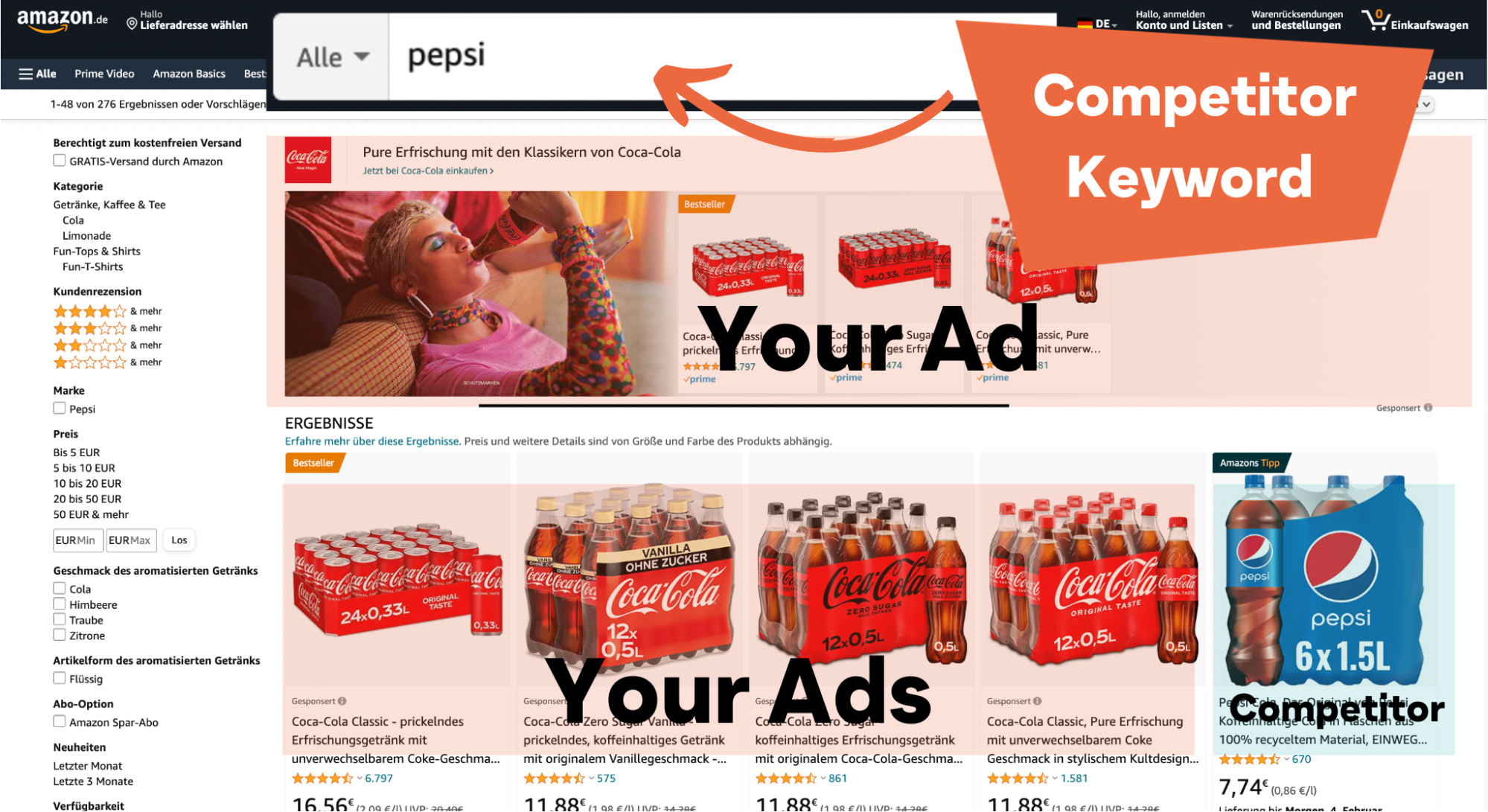 Example of a well-executed competitor attack
PPC tip no. 2: Use custom images for Sponsored Brands
There is no easier way to pimp your Sponsored Brands Ads!
When setting up your next Sponsored Brands campaign choose a custom image instead of just your logo.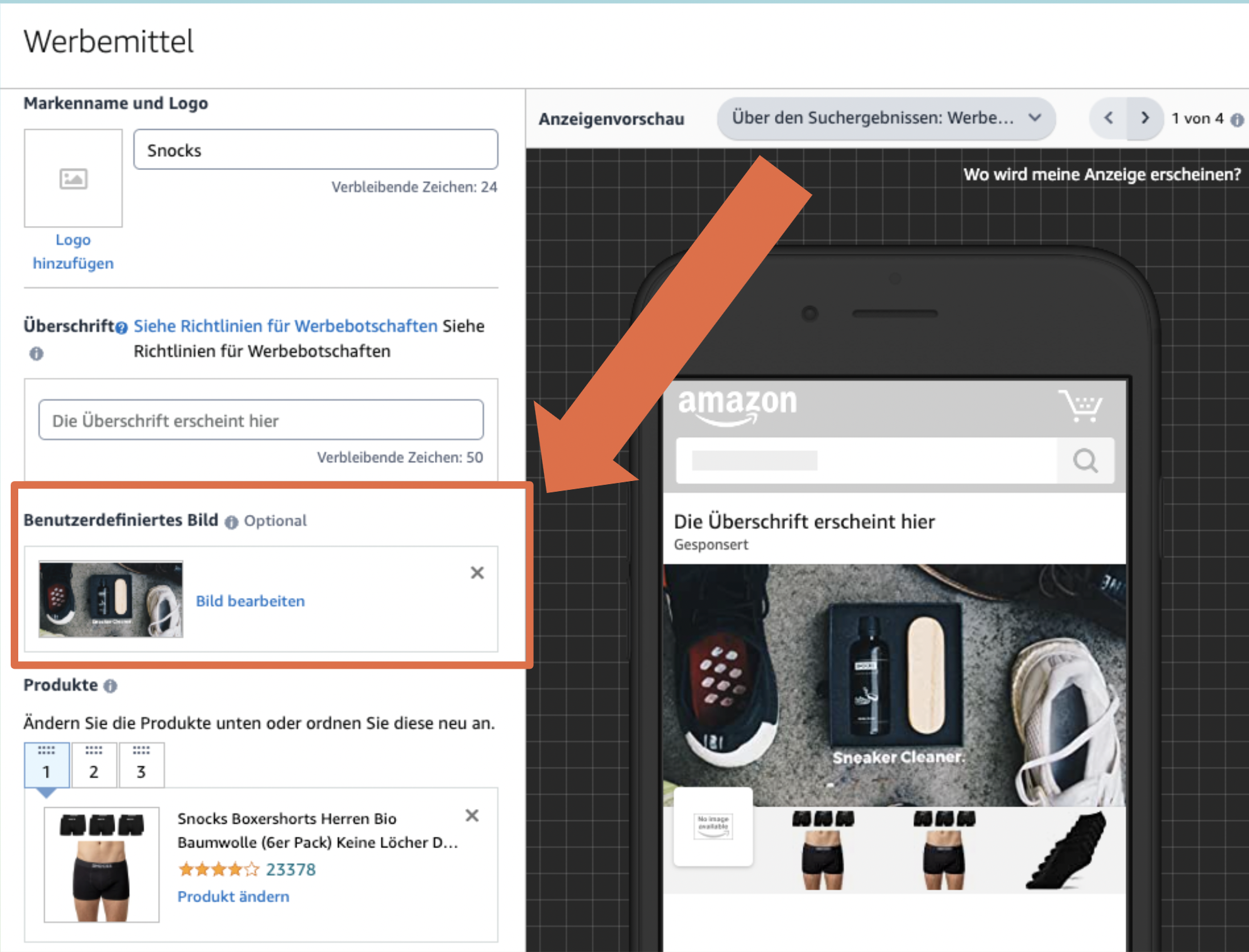 Select a custom image for your Sponsored Brands ads
The differencebecomes particularly evident when you are using the mobile Amazon app.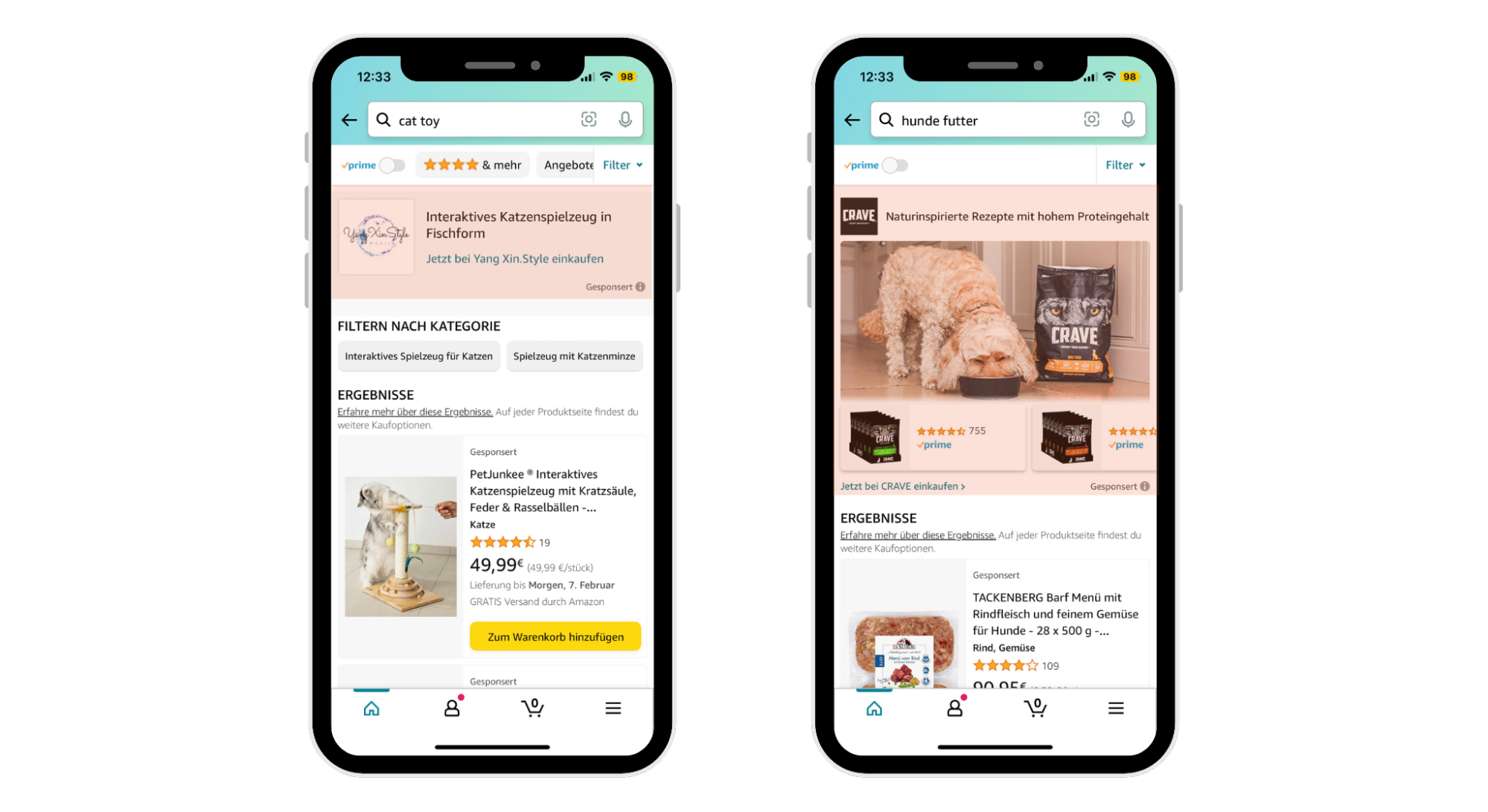 Example of a Sponsored Brands ad without a custom image (left-hand side), Example of a Sponsored Brands ad with a custom image (right-hand side)
Not only can you wonderfully display another picture of your products or brand world here – your Sponsored Brands ads also gain more than 50% visibility – for free!
PPC tip no. 3: Understand why budget limits are poisonous to performance
Budget is a sensitive topic when it comes to ads. Nonetheless, you should consciously set your budget limits. Or even better do not use them whatsoever. Why? Let me show you.
You have a daily budget limit of €800. You reach this limit at around 3 pm. Hence, your ads are not displayed throughout the whole day. Therefore, you do not participate in every auction on Amazon. You are losing valuable visibility and thereby sales.
What should you do instead of setting a budget limit when money is terminal? Lower your bids! You then have enough budget to participate in more auctions per day. Your clicks and sales are going to increase. Hence, your performance improves.

Improve your CPC and thereby increase clicks and conversions
PPC tip no. 4: Use "Low Bid Catch All" campaigns
What would you say if there were campaigns that caught all the little bits and pieces that your normal setup would have missed? What if I told you they were also affordable?
What sounds too good to be true, actually exists: The so-called "Low Bid Catch All" campaigns are used when:
One of your campaigns runs out-of-budget
Your competitors are out-of-budget
Products are not yet explicitly included in other campaigns
They can also be used for each campaign type!
For Sponsored Products: You create one auto-campaign with one ad group. Add all of your products to this campaign. Set the minimum bid. Done. ✅
For Sponsored Brands: You create one product targeting campaign with a generic ad copy (you may want to use AI like ChatGPT). Add your best products to be advertised and target all categories. Set the minimum bid. ✅
For Sponsored Display: Create one campaign as you did for Sponsored Brands. Create another Sponsored Display campaign with custom audiences for views remarketing. Add all your products. Set the minimum bid. ✅
This is a super easy yet efficient way to create further ad impressions and sales. True to the motto: Every little helps.
PPC tip no. 5: Don't forget about conversion delay
If you take a look at your PPC campaigns from the previous day in the morning, you have probably noticed that the performance figures you see there are significantly worse than when you look at the campaigns a few days later, right? In the days that follow, you suddenly see more orders and more sales on your campaign.
In cases like this, we are talking about a conversion delay. Knowing what it means and how it is different for Sponsored Products, Sponsored Brands and Sponsored Display can significantly alter how you view and interpret your PPC performance. You want to make sure that all your PPC clicks are attributed to all your orders and that you can draw the right conclusions for yourself.
Let me explain to you how it works!
The conversion delay is the period between the click on your ad and the actual purchase. During this period, orders are assigned to your clicks with a delay. Hence, the conversion delay is simply a detain in the allocation of orders. The assignment of a conversion to an advertising contact is also called attribution.
How does it differ in the campaign types?
Conversion delay for Sponsored Products: For Amazon Sponsored Products campaigns, it takes 7 to 14 days for all orders to be attributed to previous clicks. Therefore, you should not be too fast in evaluating and adapting your campaigns. The same is true for Sponsored Display.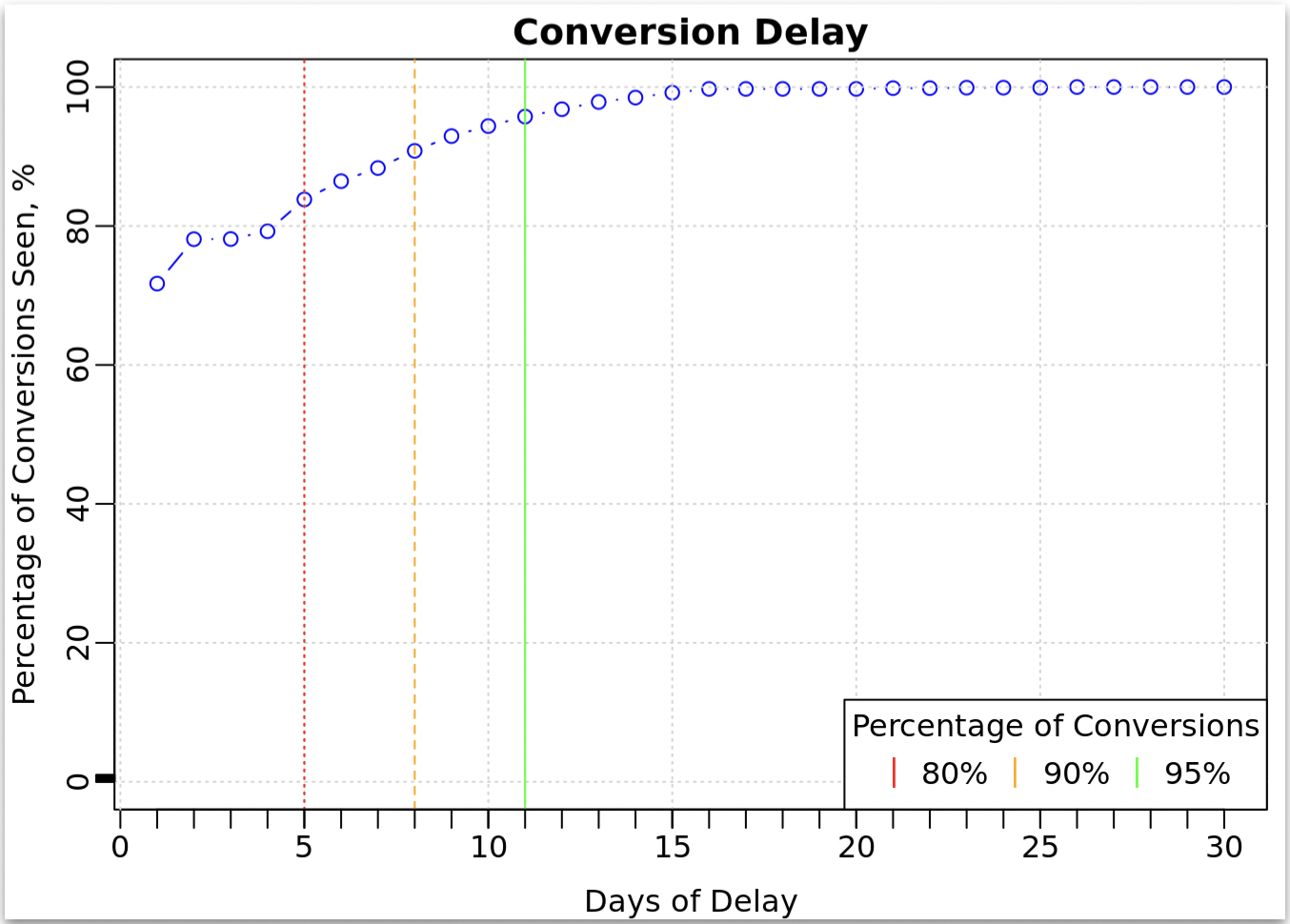 Conversion Delay in Sponsored Products Campaigns
Conversion delay for Sponsored Brands: Here is where it becomes tricky. There is actually no conversion delay in Sponsored Brands campaigns!
Unlike in Sponsored Products and Sponsored Display campaigns, orders are not assigned at the time of the click, but at the time of purchase. As a result, there is no visible conversion delay in Sponsored Brands – the performance of those campaigns remains seemingly the same.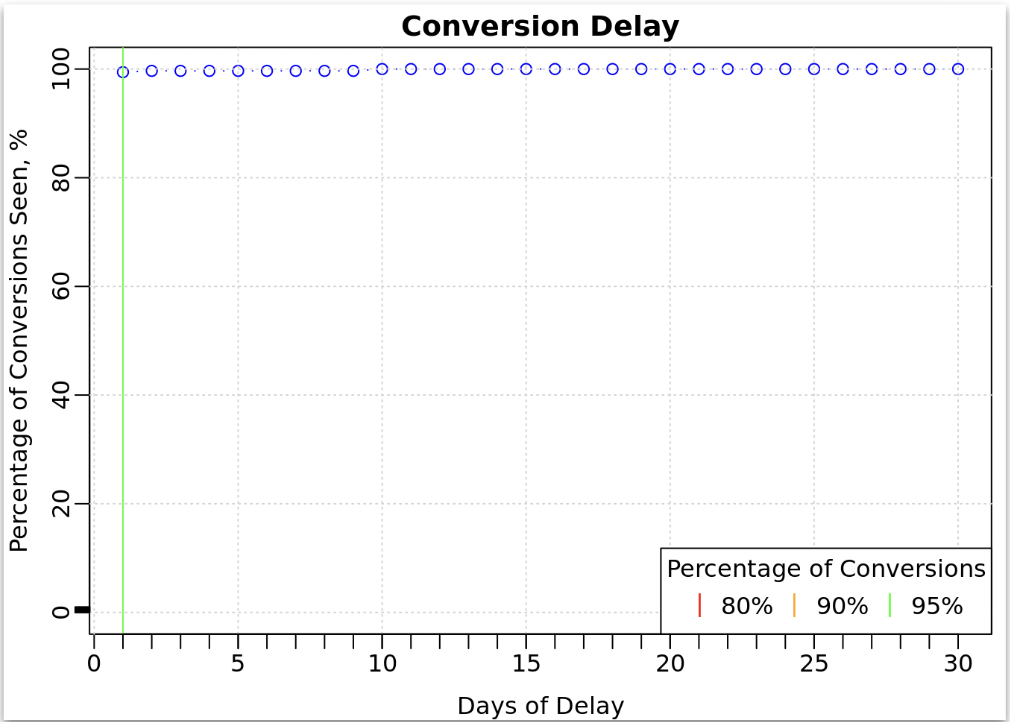 Conversion Delay in Sponsored Brands Campaigns
Yet sometimes customers do not buy directly after clicking an ad but rather at a later point in time. Please be aware, that Amazon does not assign the order retroactively to your Sponsored Brands campaign at the time of the click, but only at the time of purchase. Hence, on some days you see two orders but zero clicks in your campaign.
What you still need to understand: The performance of your Sponsored Brands campaigns is in fact influenced by the work you did two weeks ago. Consequently, the delay actually does take place as the user clicks and buys later. It is just not reflected in the data.
For your next campaign, you should keep this in mind. As your new campaigns may lack the two-week "lead time". If you end your Sponsored Brands campaign, orders can still be placed over the next 14 days.
Conclusion
Amazon Ads are more relevant than ever. E-Commerce is booming, competition growing. Although this may sound like a threat it is rather the opposite: It is a chance for every seller
who masters the Amazon PPC basics and knows a few tricks and hacks like the ones presented above.
About the authors:
ADFERENCE provides powerful PPC optimization for Amazon Advertising. ADFERENCE's innovative PPC solution empowers advertisers to automatically create granular campaigns and to place the right bids for millions of products and keywords. We make the most of your campaigns on Amazon by using scientifically developed machine learning algorithms, bringing a complex set of factors together in an ideal campaign setup. Your gain: Better performance and less manual effort in optimizing your campaigns.
***