What would people living in 2030 say remembering 2020? Undoubtedly, we will brand it as the Year of the Pandemic. The vicious onslaught of COVID-19 that hit most of the planet last year wreaked major havoc in most sectors, forcing us to alter our working practices, educational approaches, entertainment choices, and even social mores.
Consumer buying habits have also suffered a tectonic shift, with an ever-growing share of consumers opting for eCommerce.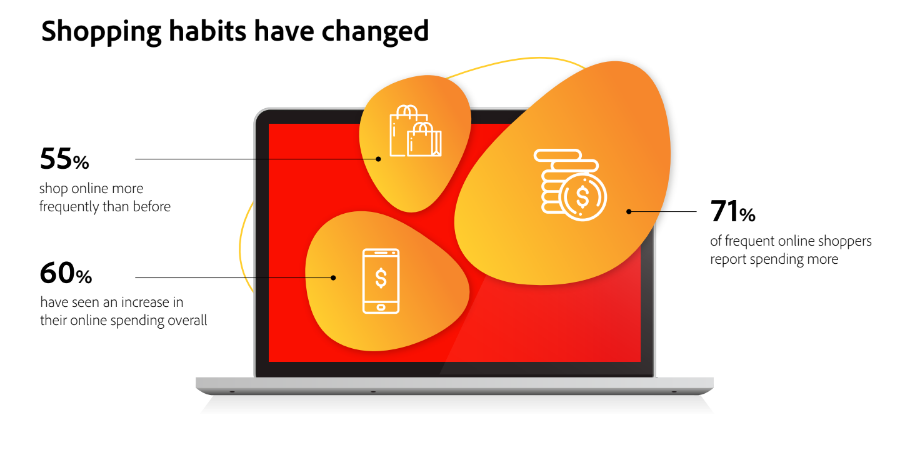 Online shopping has been on a steady rise throughout the previous decade being propelled by across-the-board digitalization. Yet, unlike many other industries that suffered dramatic setbacks in the plague-ridden world, the disease wrought miracles in the eCommerce sphere that manifested a breathtaking surge of 30% in 2020.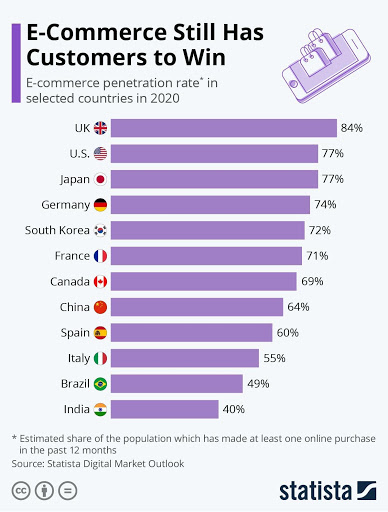 Curiously, this migration of shoppers into the digital realm is symptomatic not only of the tech-savvy generation Z or millennials. Ecommerce consumer trends expose the active involvement of older clientele who seem to be taking the new reality in its stride.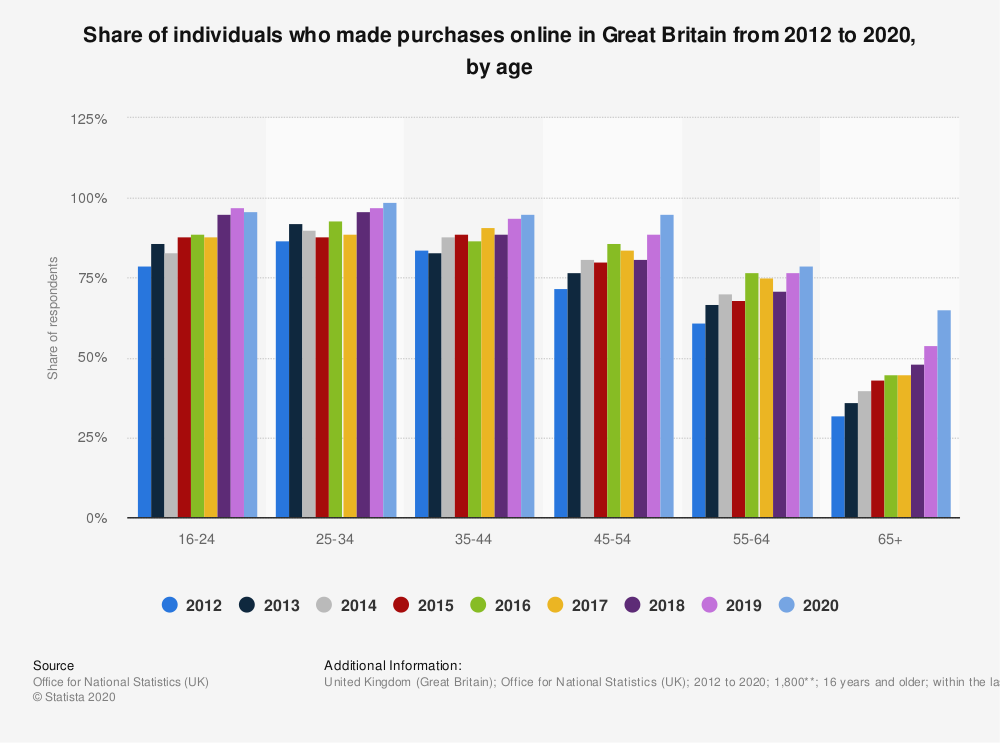 Since the scourge hardly displays precarious signs of abatement, for eCommerce, 2021 is going to be yet another year of rapid growth.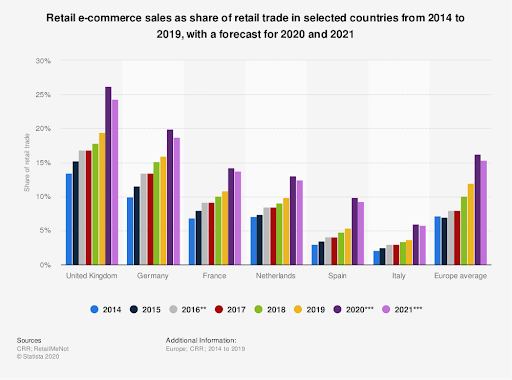 Such inspiring eCommerce business trends turn the industry into an attractive investment niche. However, before diving headfirst into the ocean of online trade, proselytes in the field must study the lay of the land and review the necessary summands of success in it.
Naturally, the tech stack is of utmost importance here. Selecting Magento or Shopify for a platform to build the e-store on and upgrading them to stay abreast of the recent trends in the eCommerce and IT industry can boost the efficiency of your venture tremendously.
But even the ability to rev up the performance of your Magento store may turn to no avail if you fail to penetrate into motifs and expectations shoppers have in 2021. Thus, understanding customer behavior becomes crucial for both budding entrepreneurs and seasoned players in the industry.
Analyzing Consumer Behavior: Tendencies to Reinforce in 2021
We offer the 5 latest eCommerce trends that, having emerged in 2020, are likely to persist and even gather greater momentum this year.
Omnichannel Purchasing Will Reign Supreme
Pandering to the client is coming to the forefront in the cut-throat competition between eCommerce vendors, so businesses try to make customer experience (CX) as smooth as possible. People should be sure that their consumer needs will be satisfied whatever media they employ for it.
Since 73% of consumers in the early third millennium utilize a wide gamut of gadgets to do online shopping, eCommerce service providers should see to it that CX could be comfortable no matter whether their clients access them through a desktop, laptop, or mobile device. Such trade effected across many channels is known as omnichannel purchasing that will be increasingly practiced by eCommerce players in 2021.
If you want to implement this approach, it is vital to remember that omnichannel trade doesn't boil down to launching a site, an app, and a physical storefront. To turn this multichannel approach into omnichannel, you should ensure all platforms are interconnected so that CX is seamless and immersive. Information about your products, inventories, order status updates, delivery options, tracking opportunities, etc. must be available across the access options to provide maximum customer engagement and foster brand trust.
Getting the Best of Marketplace Domination
The contemporary eCommerce landscape is to a great degree determined by the pervasive presence of large marketplaces with a total amount of $2 trillion spent and half of the global eCommerce transactions closed there.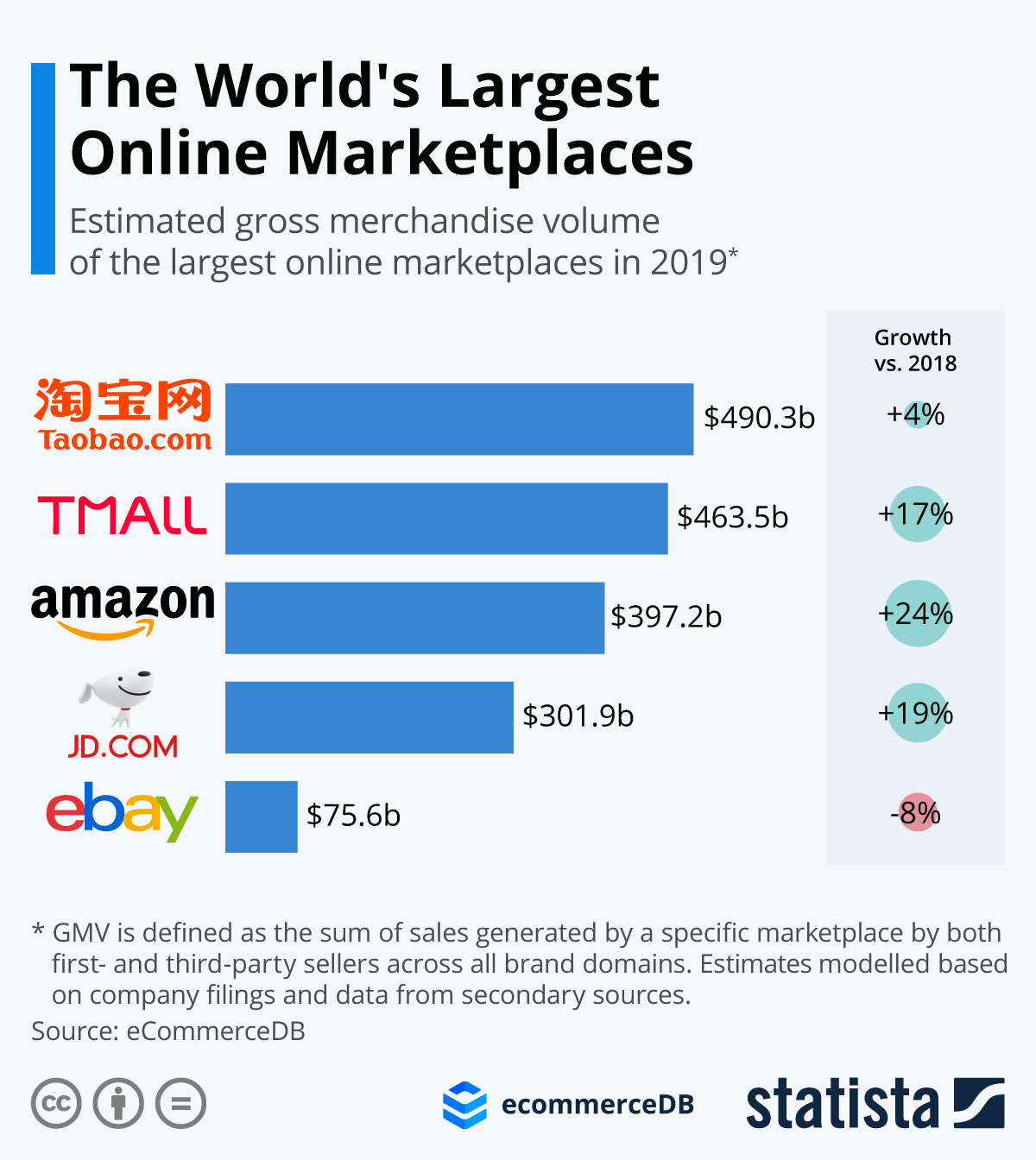 Such staggering numbers leave eCommerce vendors that entertain big-time aspirations no other choice than own up to the reality, fall in, and participate. And it seems the only option in the world where product search is mostly unbranded. Yet, recognizing the necessity poses a string of challenges to be addressed by vendors who are far from happy at the current situation.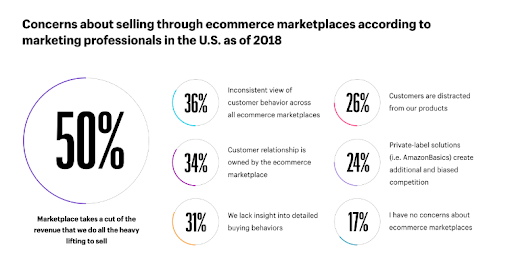 First of all, brand building assumes exclusive importance. Second of all, consumer data integrity becomes a matter of special concern. Finally, the larger scope of products on virtual shelves and lower prices marketplaces offer disadvantage smaller businesses forcing them to look for offbeat ways to engage clients.
What you can do to offset the supremacy of eCommerce behemoths is to focus on personalizing consumer treatment which is impossible to achieve at large marketplaces. Dynamic website content accompanied by customer behavior analytics will enable a dash of customization and a human touch people value so much.
On balance, whatever limitations the domination of marketplaces imposes on lesser companies, most of the latter agree that their presence enables to drive sales, fulfill orders more efficiently, and scale globally.
A Major Shift in CX and the Choice of Products
Online trade in the COVID-afflicted world is experiencing fundamental transformations in terms of products people order online.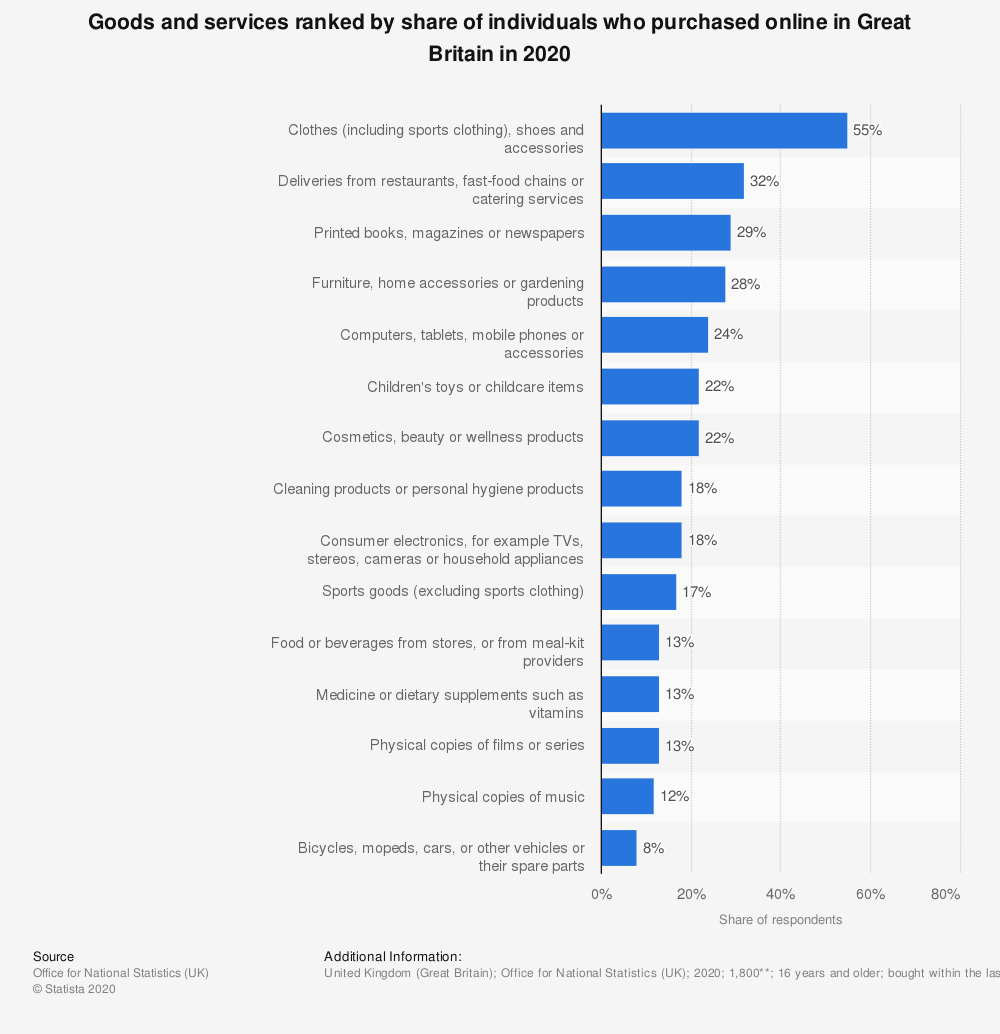 The list of items may differ from country to country, but according to Google trends eCommerce related to home and garden, electronics, hygiene, pharmacy products, and groceries is on a dramatic rise. The latter showed an astounding spike of 53% in 2020 which is the highest among all products. This trend is likely to ebb in 2021 in case the vaccination campaign proceeds successfully and a number of shoppers revert to brick-and-mortar stores but current forecasts still predict an 8% expansion in food and drink eCommerce. To stay afloat in such conditions, e-stores should focus on operational efficiency.
Together with the shift of ordered items, CX is also transforming with a robust advent of digital practices and approaches. Social eCommerce, influencer marketing, AR-powered know-how, smart speaker shopping, chatbot technologies will be gaining traction in the foreseeable future. These IT-fueled novelties can be highly instrumental in addressing the next eCommerce trend challenge as well.
You also need to look for signs of stealth wealth among your customers – those who have the means to spend but are cautious about doing so. Be on the lookout for people who own their own businesses, have multiple homes, or drive luxury cars but dress down and avoid ostentatious displays of wealth.
Facilitation of Purchase Processing
Modern customers don't like to wait for their order too long or put up with any other inconveniences. With the variety of rival options measured by the dozen, they will switch to a more prompt or obliging vendor or a large marketplace whose order fulfillment is up to the mark. Thus, one of the aspects of eCommerce workflow that must be prioritized in 2021 is the enhancement of your fulfillment capabilities. What are the possible ways to achieve it?
Manual labor is always at disadvantage in those spheres that are susceptible to automation, and order processing is no exception. Streamlining order fulfillment and parcel management by introducing respective software and mechanization is a sine qua non in the digitalized world of the 21st century. It will provide not only faster and more sustainable order processing and shipping but will cut down on your and – consequently – customers' expenditures.
Another way of optimizing your fulfillment is hiring an outsourcer that has a ramified network of storage facilities in the regions of your special interest. They will not only guarantee faster delivery but make suggestions as to the inventory list to be stored in a particular warehouse.
Inventory management itself should be automated as well. By doing it, you will be able to forecast demand and replenish your inventory in a certain location closer to the customers. Moreover, your clientele should be able to access your inventory roster in real-time which is to become another competitive edge for you. Introducing it, both you and them will monitor the availability of a product and plan their actions accordingly.
Streamlining the return process is an important summand of CX as well. If your customers are given store credits, pre-fill return forms, and can enjoy self-serve returns, you will turn your fulfillment workflow not only into a competitive differentiator but a powerful retention mechanism that will foster brand loyalty.
Prioritizing Customer Retention
It is a matter of common knowledge in the business realm that retaining old customers is much easier than winning new ones. So once a potential client visits your site and starts to browse around, you must go to all lengths to make them stay and order something. What are the imperative steps to be taken with that aim in view?
Upgrade the checkout procedure. Contemporary eCommerce checkout trends underscore the critical importance of convenient and easy checkout for client retention.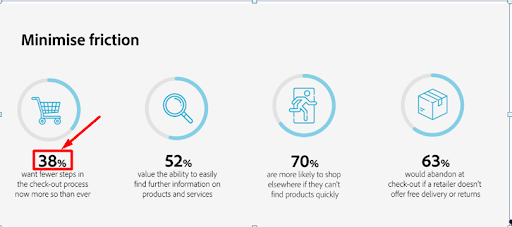 To optimize this important step, you should enable one-click checkout that will save payment and shipping information, skip adding items to the cart by instituting direct purchase from product pages and launch buying in installments where people can pay for the merchandise at their convenience.
Determine and focus on the best clients.

Once you identify your most loyal customers, scrutinize their buying behavior closely. When you map their lifecycle trip and discover its pattern, you can accelerate such purchases and try to cross-sell thus exploiting a targeted approach to the maximum.
Launch loyalty programs.

Rewards, loyalty tiers, referral bonuses, and other smart moves spell better customer retention since

47% of people who enroll

are likely to make another purchase at your e-store.
Consider introducing a subscription. No matter what subscription model (replenishment, curation, or VIP access) you will opt for, your retention indices will soar.
Final Thoughts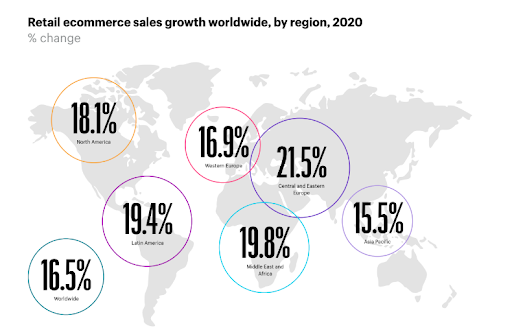 If you aspire to ride this tidal wave, you should closely follow the trends that will shape the face of the industry in the nearest future. But reaching success in eCommerce is impossible without a high-end e-store that will ensure comfortable CX for your clients. If you hire a seasoned team of developers that will build a top-notch eCommerce site for you and shape your marketing strategy in accordance with the enumerated trends you are sure to hit it big in eCommerce.