There was a time in the early 2000s when people were hesitant to purchase much of anything online. Digital businesses seemed less trustworthy than traditional brick-and-mortar retailers. Products couldn't be closely examined before being purchased. And the constant fear of a compromised credit card or outright identity theft kept most people in physical stores.
But everything began to change as technology advanced and consumers discovered the convenience of online shopping. Today, many commercial real estate holders have a difficult time keeping their buildings rented. But the online shopping revolution isn't over.
The pandemic of 2020 only increased the need for online shopping opportunities. Fears of catching the deadly virus kept millions of people in their homes. And the lockdowns that swept the world made non-essential trips to the store a practical impossibility. Businesses only had one option: Go online!
But selling online isn't the same as doing so in-store. And if businesses are going to gain (and keep) a competitive advantage, they'll need to make full use of cutting-edge technology like Augmented Reality (or AR). In fact, depending on the market, AR could be one of the most important ingredients needed to ensure future business growth. Here's why…
1. AR Puts Businesses at the Cutting Edge of UX Design
The possibilities AR offers businesses and consumers are unlike anything previously available. Consumers can examine products from every angle in real-time.
And they can do it from anywhere in the world. All kinds of businesses are working hard to create innovative and exciting ways to engage consumers with their products. Soon, customers will be expecting AR experiences at every corner.
That's why businesses should begin implementing it into their ecosystems as soon as possible.
2. AR Delivers Benefits in Product Development
AR isn't just for retailers and consumers. Numerous businesses have used AR to streamline and strengthen their product development processes. For example, Ford has combined AR technology with large clay models to create virtual prototypes of finished vehicles.
Applying AR to product development in this way allows everyone involved to visualize prototypes, processes, and workflows. It even gives people the ability to collaborate regardless of where they're located, making it an ideal tool for using outsourced corporate development to bring together global teams and resources.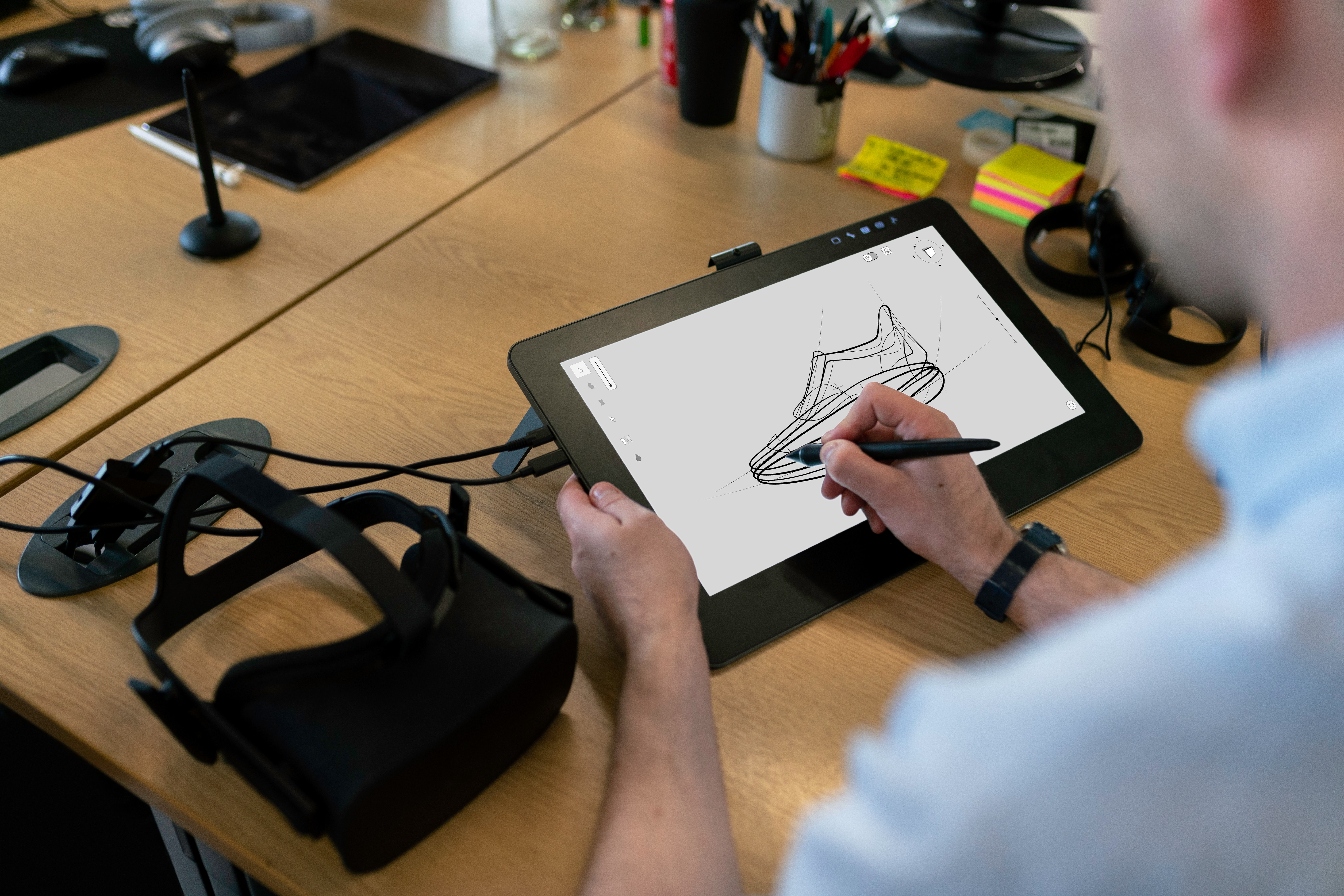 With the advancing age, augmented reality can work as an enhancer for real estate brokers in selling properties. As the reviews attest by Showcase IDX, you can find out how AR technology helps in the growth of the real estate industry at larger dimensions.
3. AR Boosts User Experience and Customer Retention
Today, customers expect more from businesses. It's not enough to simply have a mobile-friendly website or convenient app. AR allows companies to exceed their customers' expectations by providing the ability to virtually try out products, make purchasing decisions in a more engaging way, and more.
3D modeling companies like CGTrader can create 3D models of everything from handbags to couches so that customers can get an engaging and up close view of products. And as customers become more engaged with a business's products and services, they'll be more likely to return for future purchases.
4. AR Increases Brand Value in the Eyes of Customers
Over the past few years, several brands have taken advantage of AR technology to build buzz about their offerings. Pepsi offered bus riders in England an AR virtual window where they could watch giants and monsters wreaking havoc on the streets of London.
It didn't showcase their products, but it did create buzz around their brand. As AR becomes more common, the companies who take full advantage of it will stand out from the competition. And brand value will inevitably increase in the eyes of consumers.
5. AR Empowers Customers to Try Before They Buy
Product returns can be a major headache for retailers, with 15% to 40% of all products purchased online eventually being returned.
AR technology can be used to decrease the number of returns the retailer receives by up to 25% allowing customers to try products out virtually before they purchase them. Some fashion retailers, like Rebecca Minkoff, have created virtual dressing rooms where their customers can see exactly what they will look like with different pieces of clothing or accessories on.
And furniture retailers like IKEA have developed smartphone apps that allow people to place furniture and home décor into a virtual representation of their home. Research has already shown that when customers are able to try products on virtually, they're far less likely to be dissatisfied or return them.
Open this product in Augmented Reality with an Android or iOs device. 3D model by CGTrader
6. AR Could Boost Sales and Revenue
By 2023, the number of mobile augmented reality users is expected to hit 2.4 billion.
That's a huge number of consumers who will be expecting AR-powered experiences from their favorite brands and retailers. When implemented effectively, AR can establish relationships with new customers, strengthen ties with existing customers, and ultimately lead to more sales and knowledge retention.
No matter what market a business is in, AR has the power to make a significant impact on their bottom line.
7.AR Could Streamline Employee Training
AR could be one of the most significant advances in educational and training technology since video was invented. Businesses, schools, and organizations are already using AR and tools like Sparkbay to train students and employees. Medical schools are using AR to give their students the ability to explore the human body without going through cadaver after cadaver. And automobile manufacturers like Mercedes-Benz are using AR to give workers an inside view of their vehicles as they work on them. But these examples are just the tip of the iceberg. With a bit of creativity and the power of AR, employee and student training will never be the same and we even expect some cover letter examples to include AR and interactive parts any time soon.
8. AR Offers 3D Shopping Spaces
Today, more retailers than ever are finding success online. And yet, there's still something special about walking into a store, looking around, and grabbing something off the shelf.
With AR, companies can give customers a virtual experience that's as close to the real thing as possible. Online-only retailers now have the ability to create 3D virtual stores that let customers browse and try out items without having to leave their homes.
9. AR Makes Maintenance Easier Than Ever
Anyone who's ever tried to make a small repair to an unfamiliar computer or car understands how much time can be wasted on a seemingly simple thing. AR cuts down on wasted time by making maintenance and small repairs easier than ever.
Some automobile companies are already including AR-powered car manuals that give all the usual information you'd expect along with instant feedback about any service lights. And with AR overlays, customers can watch a pro do the work first, so all they need to do is follow the expert's step-by-step instructions. At the end of the day, this will leave consumers more satisfied and loyal.
Augmented reality for remote assistance improve the field service maintenance as well as customer service experience by allowing the remote assistance process to be much quicker and more precise. It is a very good way to increase a company effectiveness while decreasing the costs.
A Few Last Words…
The number of businesses using AR has skyrocketed over the past five years. They've implemented the technology in a wide variety of ways, including allowing customers to try products on, creating training opportunities for their employees, and more. And yet, in many ways AR is still in its infancy. The coming years will open up even greater opportunities to connect with customers, build brand loyalty, boost sales, and streamline processes.
Ready to unlock the potential of AR and learn more? Contact 3D/AR experts today.
Author:
Dalia Lasaite is the CEO and co-founder of CGTrader, the world's leading provider and preferred source for high quality 3D content. Dalia joined the company in 2015 and has been instrumental in growing the CGTrader community, including highly skilled professional 3D designers, which now tops 3.5 million. CGTrader provides 3D visualization solutions for online retailers encompassing view-in-room Augmented Reality, 360° product viewing, and 3D rendering (virtual photography).