Can you share with us your story of how you joined Lowell?
My professional background includes more than thirty years of debt collection experience. After ten years absence from Lowell, I rejoined in 2020, but never lost sight of Lowell. It is good to be back and I am thrilled to be part of Lowell Way's digital customer journey.
What are your main responsibilities on a daily basis?
I am the Head of Sales DACH and KAM for the Lowell Group and I am responsible for the sales team in these countries. I am responsible for a lot of interpersonal communication with my team and colleagues, as well as keeping in touch with our customers and offering suggestions on how they can grow their business.
Can you tell us more about your team? How do you work now in a remote environment?
My team of 15 members is made up of seasoned Sales Managers with expertise in their respective fields, such as Banking, Finance, Insurance, Fitness/Sports, eCommerce, Mobility, Utilities, and SME. My team had been used to mobile working but the pandemic added much more dynamic to it.
We have not only virtual events, but also expert roundtables regularly, have utilized new chat programs internally to stem the flood of email, and have implemented a new CRM tool for even better information sharing. In addition, every business partner changed their working methods, so you need to be much more creative in meeting your client's expectations and building a trusting relationship.
What is the most challenging in your job?
The most challenging part is the wide variety of topics and branches. Juggling all the balls requires excellent coordination and timing. Furthermore, it is imperative to have excellent people skills to allow you to put yourself in the shoes of your customer, consumer, or employee.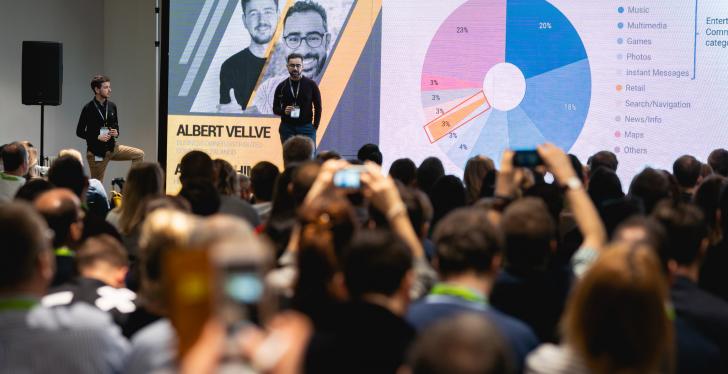 If you had to explain what Lowell Financial Services are in less than 10 words, what words would you pick?
Innovative, digital, leading, people business, flexible, scaleable, fair, empathic
How can ecommerce businesses benefit from your solutions?
Lowell is among the leading European credit management companies. We have data and information from 1 in 5 consumers in the DACH region, which has helped to make credit work better for all.

Lowell's ecommerce clients benefit from a number of advantages, including payment method control, fraud prevention, precise forecasts, and customer retention just to name a few.
What are Lowell plans for 2021 and beyond?
As a result of the covid crisis, the change process in our company has gained a lot more speed. We will continue to focus on building trust with our Colleagues, Consumers, Clients, Communities, and Investors to develop greater engagement through our digital initiatives. We believe that our commitment to providing easy access, individualized journey planning, and high-quality services is a significant factor in ensuring sustainable growth. We are optimistic about Lowell's outlook in 2021.
Your presentation is titled ""Artificial Intelligence" – The customer journey doesn ́t stop beyond dunning". What are you going to cover?
Credit management and particularly debt collection do not have to interrupt the customer journey. Our business philosophy is to put the customer first and help them find the best possible solution. You may call us solution finders or enablers if you wish. Our team of behavioral scientists created a variety of personas to feed our interactive decision engine to be more centric on consumer needs. Our approach combines innovative technology with a strong ethical stance, which is unique in the industry. Our clients value our accuracy in prediction analytics as much as our empathy towards consumers.
How do you think the industry of e-commerce will look in 10 years?
E-Commerce has become a part of our daily lives and it keeps the economic engine going even in difficult times. I am a big fan of George Orwell, and a lot of the thinking from his book "1984" can be observed in our daily lives. He describes our future lives in his book already at that time – not as gloomy as he had assumed, but actually quite helpful to facilitate our interaction – on all levels. In ten years, the individual customer view through smart data will continue to be in vogue.
More intensive data collection should not only provide better and more targeted advertising but also that the web store will look different for each person in the future, perhaps through individually tailored products and offers, more prescriptive content or thematically coherent image worlds.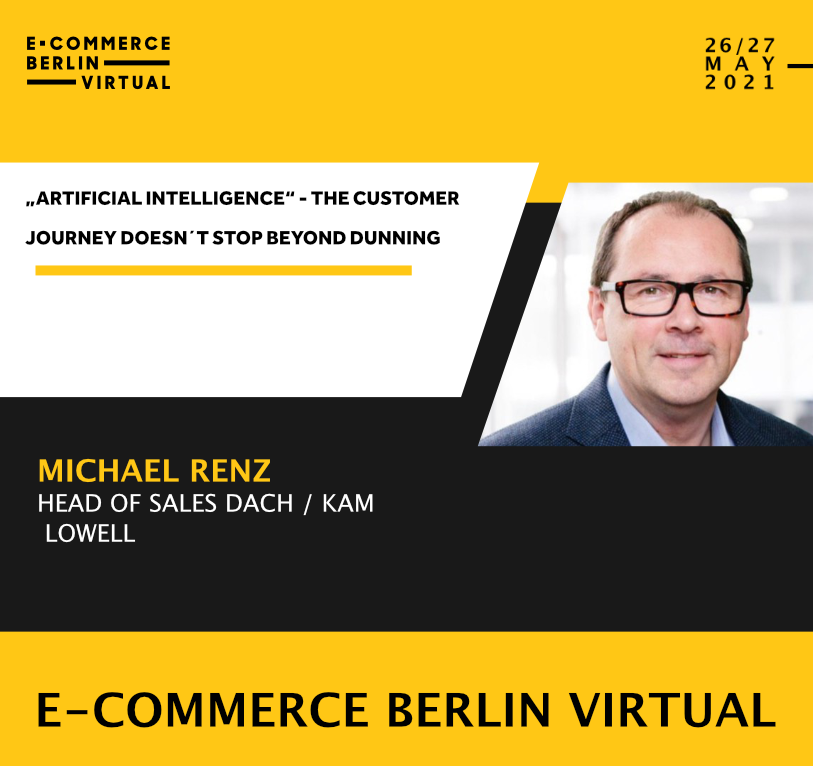 Hungry for more e-commerce tips?
Register for free ticket to see Michael's speech —> Click here