The K5 FUTURE RETAIL CONFERENCE 2023 is fast approaching. On 20th and 21st of June 2023, the ESTREL Berlin will once again turn into the place to be and host the largest e-commerce summit in the DACH region. To heighten your anticipation a bit more and to stay true to their tagline #learnfromthebest #meetthebest #bethebest, our friends from the K5 are presenting you the first top speakers of this year's conference:
Oksana Lukyanenko
Oksana Lukyanenko is the Managing Director of Wolt Germany. After the Finnish company was acquired by technology giant DoorDash in 2022, the e-food expert has set her sights on offering the highest standard in every German location. Appealing products and services are now being developed across multiple continents. Wolt is aiming for the pole position in online grocery and Oksana, having worked for Yemeksepeti and Delivery Hero, is a tried and true expert in the digital food sector.
Michael Kliger
As CEO and President of MYTHERESA, Michael Kliger is a true expert in luxury marketplaces. He previously gained marketplace and leadership experience as Vice President International of eBay and principal for McKinsey. Michael Kliger is one of the most experienced managers in German-speaking retail. He has particular and valuable expertise in omnichannel management, digital marketing strategy and operations. Michael Kliger's goal: developing MYTHERESA into the market-leading luxury online platform.
Tina Müller
Tina Müller is a true retail and e-commerce legend. The German manager was the CEO of the perfume chain DOUGLAS until 2022. She now supports the omnichannel player as a Member of the Supervisory Board. Thanks to Tina Müller's leadership, DOUGLAS has expanded its online business and customer service and focused on sustainability and social responsibility. The beauty industry expert also founded her first own investment firm in January 2023. These investments include companies in the female health sector and in telemedicine.
Dr. Dennis Schmoltzi
With its CEO and co-founder Dr Dennis Schmoltzi and his Emmies (an endearment for his more than 1000 employees) Emma is one of the largest or even the largest D2C sleep brand in the world. Dennis is (and always has been) a man on a mission: disrupt the traditional mattress industry, dominated by offline retail, and enable customers to realize the full potential of their sleep. Since Emma's foundation in 2013 Dennis has managed to establish the brand in 30 countries and as one of the fastest growing companies in Europe.
Philip Kehela
Philip Kehela is the ultimate expert from the home & living industry: as a former manager of Amazon and co-founder of the D2C furniture brand mokebo, he brings the necessary expertise and fascinating insights with him. After a few teething problems, the timeless furniture classics of mokebo have earned the bootstrapped company a firm place at the sector's top. In 2022, Philip founded MOKECO, a consulting company for e-commerce and platform economy. He moves digital furniture retail forward with both ventures, in theory as well as in practice.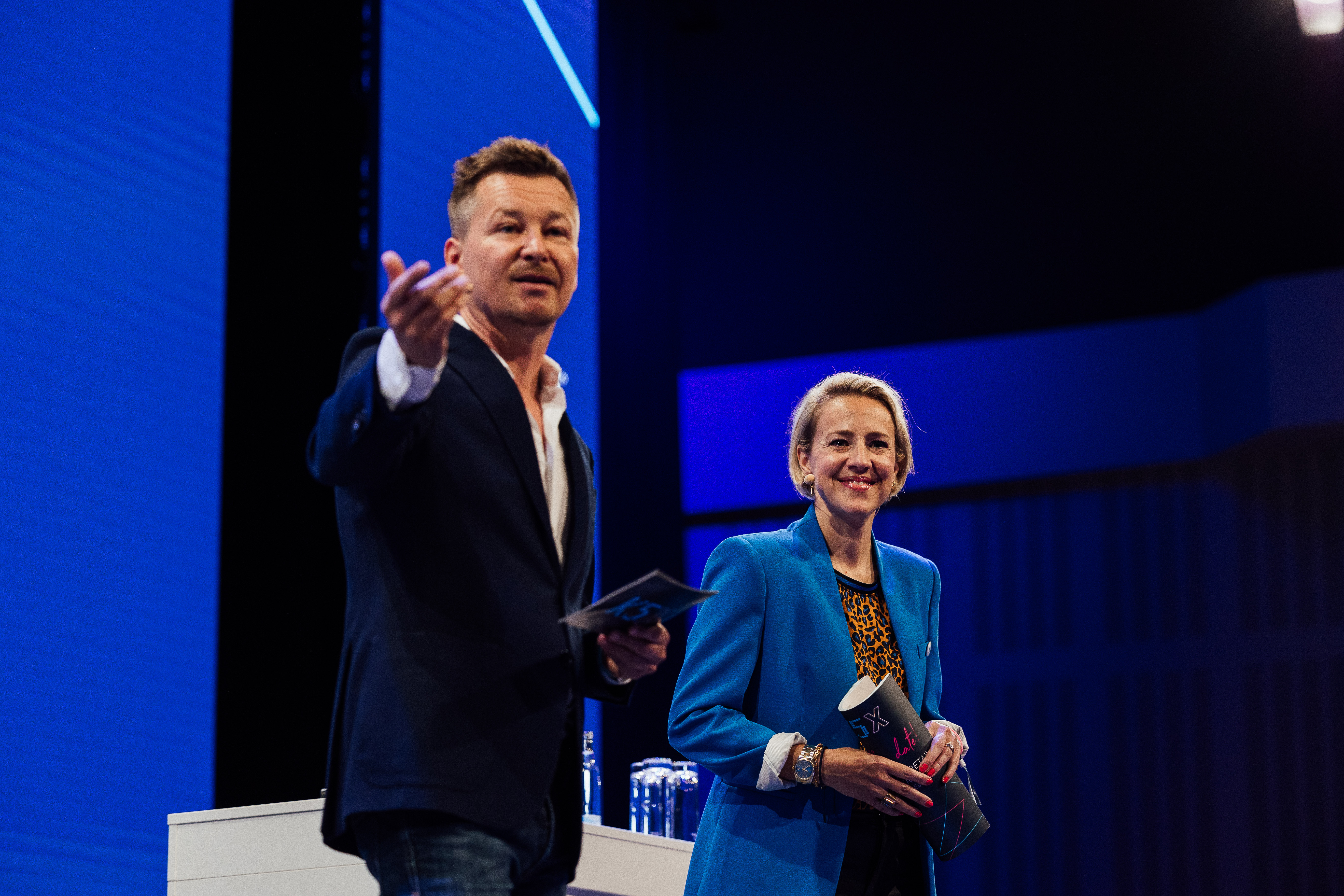 ---
These and many more top speakers from the e-commerce sector will be featured at this year's K5 FUTURE RETAIL CONFERENCE.
Our E-commerce Berlin Expo team will join the event for sure so stay up to date and get your tickets now at konferenz.k5.de!
***
Unlock a world of excitement and surprises – be part of our inner circle for jaw-dropping updates and mind-blowing articles!