One of the busiest and most long-awaited days of the year has just passed. And it is all about…
Brands and shops, both online and offline, started their Black Friday campaigns in October (or even earlier) to inform their customers about all of the special offers they have prepared. Did Black Friday 2018 break the online shopping records regarding the amount of money that shoppers spent? Did it open the holiday shopping season in style or… has it already opened?
You'll get the answers, and some of our takeaways, below.
1. Black Friday doesn't go global. It is global.
Black Friday beats every single record every year, and 2018 is no different.
Clearhaus study analyzed 8000 online stores in 33 European countries, and it is believed that European transactions on Black Friday this year were 361% higher than 2018's daily average, and also the average order size in European online stores increased from 71,30€ to 97,50€.
Source: https://black-friday.global/en-us/
It is no longer regarded as a single day of discounts, as shops combine a whole weekend, including Black Friday and Cyber Monday into the so-called Black Weekend. The biggest stores even offer special discounts for the entire month, but most of them focus on these few days preparing the best deals of the year.

Preparing to Black Friday a week before it actually happens is a no-no.
2. Thanksgiving is no longer only a bank holiday.
In the U.S., Thanksgiving starts off the Black Week, something like a Black Friday eve. Between the annual turkey feast and family gathering, there is some space for bigger shopping than just groceries at Walmart.
Web sales on Thanksgiving were up 28% compared to 2017, with more than $1 billion purchases made via mobile devices. Thanksgiving shopping surpassed Adobe's $3.3 billion predictions with a result of $3.7 billion total. Retailers sent 26% more emails on Thanksgiving 2018 compared to Thanksgiving 2017.

Although Thanksgiving is no holiday in Europe, retailers start seeing benefits of discounts introduced before Black Friday. Offline and online stores kick off with their special offers earlier, to please clients with extended sales.
Adobe reports that the total online spend of the season between Nov. 1-22 is $38.0 billion, which is up 18.5% compared to last year. Nearly 10% of this amount was spent on Thanksgiving Day shopping sprees.
3. Cyber Monday for the win.
Cyber Monday plays a difficult role: online shops, for the last time in Black Days craziness, want to persuade customers (who already purchased a lot) to spend even more money. In Europe, Clearhaus' data proves that online transactions on Cyber Monday did well. They were 77% higher than the daily average in 2018 and saw 57% more sales compared to Cyber Monday 2018.
If you were impressed with $6.22 billion spent online on Black Friday, Cyber Monday results will blow your mind with $7.9 billion spent this year. This means there is an almost 20% increase every year, with more than $2.2 billion spent via mobile devices.
Cyber Monday is supposed to be dedicated to real deals online and it, naturally, seems to attract clients well.
4. Why did U.S. customers spend less this year?
The National Retail Federation reveals that in 2018 "only" 165 million Americans shopped either offline or online, which is a drop compared to 2017 with 174 million. The average U.S. shopper spent $313, which is also less than the previous year with $335. Why?
Shops start to offer deals as early as Halloween. This is a way of standing out: offering huge discounts before Black Friday but referring to it. Online shoppers love deals and early Christmas shopping, and if the discount is attractive enough, they won't be waiting until Black Friday. That is also why shoppers may seem to spend less on the actual days they already made their purchases with earlier deals offered to them. It doesn't mean that Black Friday is in danger – quite the contrary.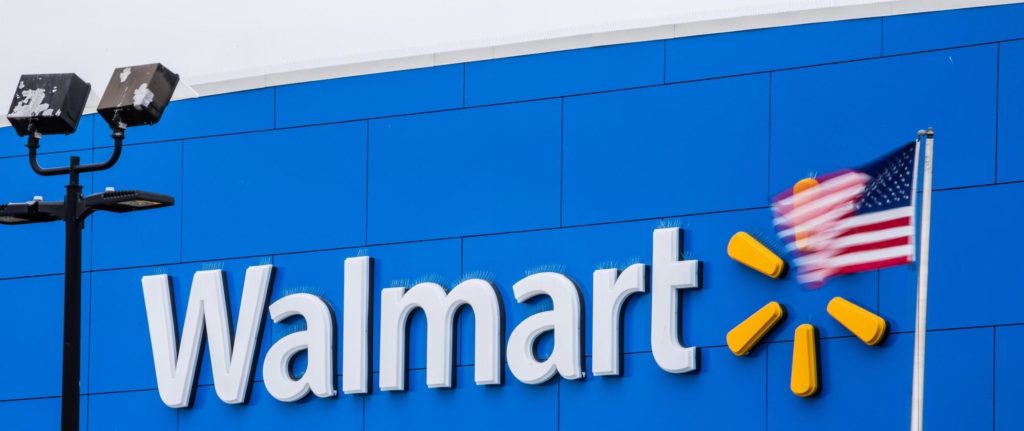 5. Online, engaged, conscious shoppers
Customers are no longer apprehensive of online shopping and oftentimes prefer it over visiting offline stores.
People are more aware of their online security, more convinced to online shop due to its convenience and are more likely to buy more. The comfort is hard to beat: they can avoid waiting in endless queues and swap it placing orders online, get it delivered to their doorstep or pick it up in store. This is not solely a Black Friday phenomenon, but analyzing results year-by-year clearly shows the trend.

Clients choose to avoid waiting in the endless queues and want to get products delivered at their doorstep in no time. That brings us to another essential aspect for e-retailers: free delivery. It doesn't come as a pleasant surprise – it comes as a standard option, and potential clients can be quickly put off by lack of this feature in online shops.

Another factor that shops need to take into account is exclusivity. If a discount online is really appealing and time-limited (the clock is ticking in every Black Friday e-mail), they are tempted to use it. A 5% discount very often won't be found impressive — and an exclusive 30% while stocks last sounds more attractive.
6. Is it finally the year of mobile?
Just a few statistics to prove it.
Salesforce.com found that 54% of all digital orders on Thanksgiving were made from a mobile device, a 47% increase from a year ago, and 68% of all digital traffic came from mobile devices.

According to the survey (among 8000 stores in 33 European countries) provided by Clearhaus, 22% of transactions were made on smartphones and 8% on tablets.

According to Adobe, Black Friday purchases made on smartphones reached $2.1 billion and 33,5% of online Black Friday sales.
It is believed that not only the availability of phones, technology and the internet but also the optimization of shops on mobile devices is one of the reasons for such a leap. Online stores are better prepared for the shopping madness and offer better user experience, and this reflects in traffic and sales. Mobile devices play the role of transmitters between shops and clients – according to Adobe, consumers nearly doubled their buy online, pick up in-store orders.
Underestimating the power of mobile purchases and therefore not preparing the shop for a few intensive days can cost a lot of money. Responsive web design, user-friendly purchasing process, and discounts have to go along.
7. Better offer a better experience.
Black Friday is not a newbie in the calendar and shops should be prepared for extraordinary traffic. Unfortunately, it seems that not all of them learned their lesson, and now some of them need to accept their income losses due to higher online store traffic.
Technical issues were all around. Shoppers have such a variety of offers that day, that they won't be refreshing a site all over again. Limiting services, slow-loading pages, 404 errors, lack of updating inventory levels can cause a disaster.
A downtime on Amazon on Prime Day cost them almost $73 million due to Internet Retailer's estimations and each downtime second cost them nearly $680: and obviously, thousands of complaints, e-mails, and comments on social media. Big fish simply can't afford this hassle and they should do all they can to eliminate the possibility.
EXTRAS
German Black Friday
source: Black Friday Global
The Black Friday phenomenon is already very recognized in Germany. Nearly 90% of Germans know what stands behind the Black Friday idea. Over the past 5 years, the average growth of interest of Black Friday in Germany was 900% while the average global growth of interest was "only" 117%.
Do Germans buy a lot on Black Friday? It seems the atmosphere of looking for deals is well adapted here. In comparison to regular Friday, on the Black Friday sales increase by 2106% in Germany. On average the discount in Germany is 54%, which is close to global 55%.
Shopping hours in Europe can be strictly regulated by some countries' law, so stores in Germany are closed on Sunday, but that didn't stop retailers from offering significant discounts and transferring sales to the world of online. Including a countdown to Black Friday in promotional e-mails or on websites is one of the ways of getting client's attention.
However, not every store wants to take part in it. For example, DM, a chain of retail stores, celebrated a "Giving Friday" instead. The idea was to give 5% of profit that day to educational projects for children and young people.
http://glamzeit.de/2017/11/22/giving-friday-black-box-dm/
Chinese Black Friday
The biggest surprise when it comes to shopping statistics in 2018 so far can be the Single's Day in China which brought more profit then Black Weekend in all other countries together. It's celebrated on the 11th of November, and it had begun as an anti-Valentine's Day joke, when in fact it turned out to be a shopping fiesta. In 2018, it was another record-breaker event with $30.8 billion in sales.

As people are well aware now about the Black Friday madness in November, they often plan their shopping sprees ahead of time to purchase everything they needed.

It's a consumerism fiesta. Some brands try to do good deeds out of it, that can appeal to some customers, who also want to contribute to charity activities. It's a trend that is already noticeable in the U.S., but it's also spreading around the world.

Shoppers expect more deals and more significant discounts, and once you get into it as a retailer, you will never look back.