"The consumer pressure for more convenience is driving the race to reduce delivery lead times. (…) If everyone continues to want to drive in the 'fast lane', this will eventually lead to a traffic jam. And 2018 is predicted to be a particularly acute jam," says Darko Atijas from Neopost Shipping. In this interview before his talk at the E-commerce Berlin Expo, he shares spot-on remarks on the current state of logistics in ecommerce – and the state-of-the-art solutions developed to meet this demand.
Paulina, Ecommerce Capitals: Since June 2017 you are the Sales Director Europe at Neopost Shipping. What does your position involve, how large is your team, what key responsibilities do you have?
Darko Atijas, Sales Director Europe at Neopost Shipping: The reality is this responsibility started even before the official title change. During the acquisition of Temando by Neopost Shipping, we decided early on to join forces and not duplicate efforts where possible. We subsequently extended our focus to include additional Neopost Shipping product like Packcity, and our carrier technology stack to cater for the full cart to customer proposition.
Today, my main marketing responsibility is as the lead regional representative across all products. At a sales level, it is migrating all of our existing business onto our new technology Software as a Service contracts as well as securing new retail, carrier and channel contracts. I am responsible across the business to ensure our success.
​
I am proud to say that we have 20 people across sales and regional marketing in Europe. We are focused on developing an inclusive, transparent and results-based culture. Most importantly, we are retaining a learning culture where team members are encouraged to 'push the envelope' and learn from failure when it happens. In a fast-moving environment this is hugely important to our success as a business.
Neopost Shipping is a provider of supply chain technology from cart to customer. Your product portfolio includes shipping/tracking software for retail, Magento Shipping, Parcel Lockers, and a range of other hi-tech solutions. Yet, the company started in 1999, in times when everything was different – especially the technologies. How has the company changed since then? Is the team larger – or more specialised? How do you steer the course of your development?
In recent years, Neopost Shipping has made significant investments in delivery management technologies for Commerce, with a strong focus on eCommerce sector, which experiences sustainable growth on all continents. Neopost Shipping has specialised in Supply Chain management software as well as data acquisition technologies and has a strong combination of technology and domain knowledge in Transport, Logistics and Supply Chain processes. In order to develop increasingly innovative offers, we put Research & Development at the heart of our business, and half of our resources are devoted to Product Development and Technology. Our R&D teams are based in France, the Netherlands, the USA, Australia and Vietnam.
What's the Neopost Shipping's current position in Europe?
Neopost Shipping currently has over 400 people working for its clients, located in France, the United Kingdom, Netherlands, Spain, the United States, Australia, Singapore and Japan. We also distribute our solutions in Europe, Asia and North America via subsidiaries of the Neopost Group, and to the other continents via the Export division.
Our solutions and business expertise have already attracted major players in Europe. In the Express transport and freight forwarding sector, such as Geopost, Geodis, Chronopost, Relais Colis, Parcelforce Worldwide, DHL Express. In the Postal industry there is La Poste or Royal Mail. In the Supply Chain sector we cooperate with DHL Supply Chain. In the Specialized Logistics sector, there is Baudelet aDHL Freight. In the Industrial sector we have Nespresso or Renault. In the traditional Distribution sector there is Metro Cash & Carry, Carrefour, Sephora, Kohl's, Staples, Galeries Lafayette. And finally, in the eCommerce and Catalog Sell sectors our partners include La Redoute, Asos, Sunny Europe.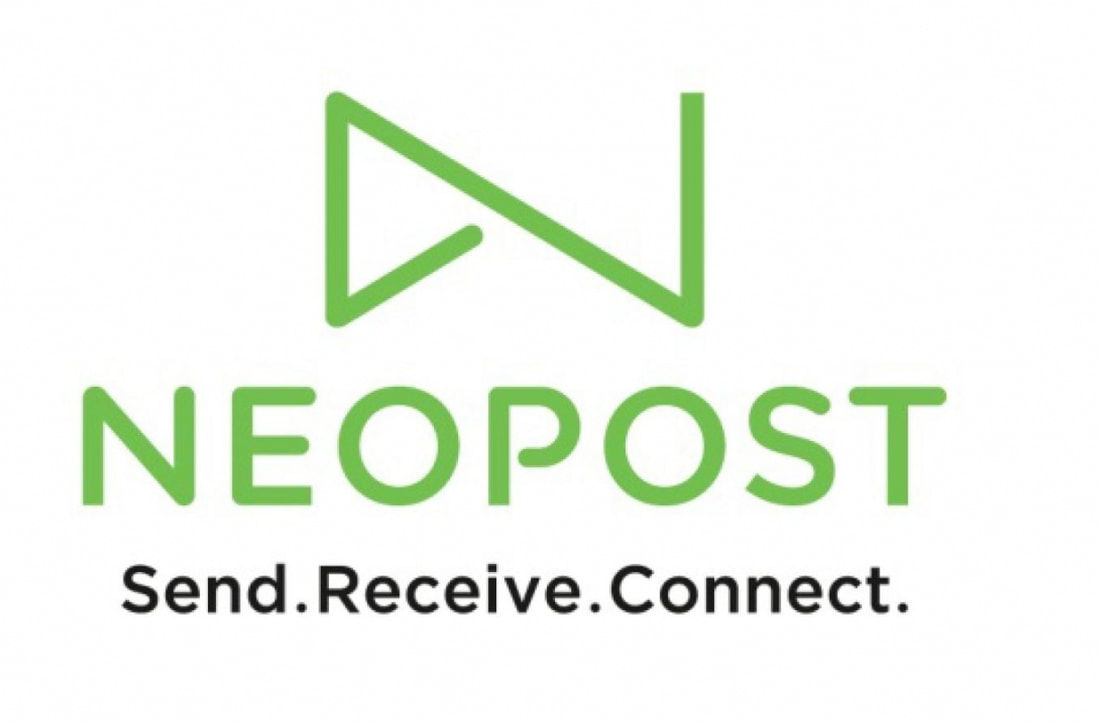 And what's your position in Germany?
Germany is a very unique market. Germany's consumers have been more guarded in their embrace of digital buying compared with some other European markets. Digital buyers have their own preferences depending on the country. For example, in Germany they are far more likely than those in the UK or France to pick up ecommerce orders from lockers in train stations or other public places. So that could potentially be a market for our parcel locker solution, Packcity.
According to Statista, revenue in the German "eCommerce" market amounts to $69M in 2018. Revenue is expected to show an annual growth rate (CAGR 2018-2022) of 6.5 % for us that's definitely an interesting market to monitor. As a subsidiary of the Neopost Group, we have a presence in Germany and Shipping is developing capabilities in Germany through a partner-led model. One concrete example of this is our Magento Shipping and Order Management partnership. You can actually meet us at the event on the Meet Magento stand if you have any questions.
What competitors do you have – and what do you do to gain or maintain advantage?
Competition exists at each individual stage of the value chain, from cart-to-customer. However, there is not a single competitor able to offer an end-to-end solution as we do. This positioning offers 4 major added-value to our customers:
– Significantly improve the Customer Experience
– Increase the revenue thanks to increased conversion & loyalty
– Reduce cost and inefficiency in shipping + fulfilment
In a business where operating margin is healthy, the unique advantages we have outside of superior technology is a global presence and a profitable business model. Many competitors in our space are relying on leveraged investment to growth through losses. This is a short term customer acquisition strategy that will lead to reduced quality. We are focused on long-term sustainable business and managed investment in next generation tech.
Delivery is the crucial element of the online customer experience. What are the biggest challenges that you and other companies operating in this niche face? ​
The biggest challenges we face as a global company is to understand the markets. If all retailers want to offer the best customer experience, this means something different in each market. As I said before, German customers are quite keen to use click and collect. In the UK, in turn, it is still a developing market because the UK digital buyers used to be more interested in getting parcels delivered to their home. For the carriers, the motivation is the same: offering the best customer experience. Amazon has disrupted the market, and customers are now used to 'better, faster, cheaper'.
Most recently, we are seeing an investment crunch in delivery capacity. The consumer pressure for more convenience is driving the race to reduce delivery lead times. Consumers want this owing to services like Amazon Prime and consumer apps like Uber and Deliveroo. It is an inevitable trend that is exacerbated through age groups. Millenials are far more likely to value speed over cost. The issue with this pressure is that carriers and retailers cannot keep up with the level of investment required to match this demand. Wall Street, Frankfurt + The City of London will simply not allow them to raise money as cheaply as Amazon to keep up with demand and required capital investment. Therefore, if everyone continues to want to drive in the 'fast lane', this will eventually lead to a traffic jam. And 2018 is predicted to be a particularly acute jam.
So how are retailers and carriers collaborating to solve this issue? Get the inventory as close as possible to the customer. Through better integrated order management and virtual telephony, retailers are better able to offer click and collect and ship from store options. We are focused on this as a differentiator for retailers. In addition to this, offer dynamic cart hourly slot and same day delivery options as a 'premium' and paid service offering it is possible for retailers to curate which products (or orders, or customers, or locations) are shipped at a premium service. This allows retailers and carriers to have much healthier commercial relationships.
What happens when click and collect runs out of steam? We are seeing automation through parcel lockers as a key part of this strategy. We have successfully done this with retailers like Auchan and Decathlon and have helped them manage volume of customer collections through automation. Shipping direct from store is also very much at the core of our retailers' Omnichannel fulfilment capabilities.
As you've mentioned, globally, the portfolio of brands using your solutions is truly impressive: there's DHL Express, Royal Mail, Australia Post, Singapore Post, Renault, Carrefour, Sephora, and many more. How different are your solutions depending on the location you sell them to? How much different are the supply chains?
We don't sell all of our products in all markets. For example, our solution Packcity has been implemented in France for many years while we are piloting it in the UK. It depends on the maturity of the market and the real need of retailers and carriers. In terms of our supply chain software, Temando Enterprise, we make integrations with carriers according to the country we sell the product into. It is very much a tailored solution, designed for the retailer, depending on its goals and existing infrastructure and technology. One of the main drivers for our investment in restructuring is levelling the product offering globally in our key markets in the US, Europe and Australia/NZ.
How do you design new products? How are the ideas for these products born? Are they taken from the business – or perhaps from the perspective of the end customers?
We have developed very innovative products for our retailer's needs. I'll give you two examples. The first is CVP-500, an automated system that enables to pack orders in fit-to-size parcels created on the fly in a few seconds. This system optimizes parcel dimensions, automates the packing process, enables to reduce packing materials (cardboard and void fill) and saves storage space of standard packing boxes. A unique automated solution that generates operational and financial savings while reducing the shipper's carbon footprint. CVP-500 was born from the idea of offering e-commerce players an alternative to shipping their orders in oversized cartons. It needed 18 months of development between the idea and the prototype. The first machine was installed in prototype in September 2013 at the Dutch e-logistician DocData. A phase of continuous improvement followed from 2013 to 2015 thanks to the feedback of various pilots. The machine was officially launched in Benelux at the end of 2015 and then launched in several major markets, including France, UK and Germany. This is now successfully used by European customers like C-Discount.
Another example is Zenda. Zenda is the answer to the increase in international e-commerce, growing at 25% per year. Traditional cargo businesses rely on a slow, offline process and are focused on a small number of large logistics customers. Retailers in the USA have two options to ship internationally: use fast but expensive express delivery, or cheap but slow postal shipping. Zenda saw a gap in the market to meet the needs of small and medium enterprises in the USA. Zenda fills the void between fast but expensive express delivery, and cheap but slow postal shipping. It is a revolutionary logistics platform that delivers packages from the retailer's warehouse to the customer's door. Zenda provides door-to-door tracking and delivers packages in just 4 to 7 days. Duties and taxes are also paid upfront, so customers aren't presented with a surprise bill they were not expecting when their package arrives. Zenda is currently shipping parcels with a pilot customer since October 2017. In 2018, we will expand the Zenda proposition to new markets, routes and airline partners.
We are continuing to invest and partner on new products at a steady pace. R+D continues to represent a significant portion of our global revenue.
On the 15th of February 2018 you will appear at the E-commerce Berlin Expo with a talk titled "Progress or Perish: the technology flywheel". Can you reveal more details? What are you going to talk about?
We will keep some cards close to our chest, but sure! Every aspect of commerce, and Supply Chain is being disrupted through ever increasing technology leaps. The pace of change is increasing exponentially because of automation and Artificial Intelligence, and only businesses willing to take calculated and regular risk will survive in an increasingly competitive landscape. Consumer technology is driving increased consumer expectations. Businesses investing in predictive capabilities will only spur demand further and further squeeze the supply chain. Commerce is becoming more and more fragmented and fuelled by huge investment in ecommerce, supply chain, and in-store technology innovation. Retailers that don't embrace these changes, invest NOW, and entrench technology at the very core of their being will disappear much more quickly than in the past. I'll be discussing some strategies businesses can embrace to curb this trend.
Who do you address your talk to the most? Small ecommerce players of big fish?
Our solutions are relevant to any retailers. They share the same pain points and objectives: offering the best customer experience. We've done a research in 2017 and we found that consumers, now more than ever, demand choice. Retailers must offer the shipping options consumers expect, within an acceptable price range, or consumers find another retailer that does. When you look at why a consumer abandon the cart, you find shipping as a major reason. For 54%, the cost of shipping was too high. For 39%, free shipping was not offered. For 26%, the shipping was going to be too slow or inconvenient. At the top end of retail, E100M+, we do tend to work and contract with retailers directly. In the expansive mid-market, we tend to offer our solutions via partners like Magento where we underpin their delivery proposition.
Based on your experience with industry events, how should people – not speakers, but exhibitors and visitors in particular – prepare in advance to make the most of such meetings? What advice would you give?
I think the best is to have a look at the list of exhibitors and attendees and create a top list of the people you want to talk to. I would then connect on LinkedIn with them and let them know that I would like to meet them at the event. Also networking is key. You should be visible at every networking event you can find. And again connect on LinkedIn with everybody you have been talking to. I would also be quite vocal on Twitter using the official hashtag, so I make myself visible and I can follow the conversations going on.
And what do you expect from industry events such as the E-commerce Berlin Expo?
I expect to network with retailers, connect with partners, and learn from the industry. Of course, we will have some fun as well! Berlin is a great city worth exploring!
Darko Atijas is Sales Director Europe at Neopost Shipping, a global technology company specializing in fulfillment solutions for e-retailers and logistics industries. Neopost Shipping is the leader in Supply Chain technology from cart to customer.
Previously Darko has managed international operations, business growth and project deliveries for high growth IT businesses throughout the UK, Europe and the Middle East, and run Global Enterprise projects in the Legal, Finance, Aviation and Utilities sectors. Darko is on the board of a leading software business in the UK as a non-Exec and an investor in several software companies