How accurate digital product data helps to optimize and automate logistics, marketing, planogramming, e-commerce retail processes
The market of FMCG is huge, and this fact generates a high volume of competition.
All market players carefully plan marketing actions and constantly search for technologies that help to optimize the processes, reduce costs, save time and at the same time not lose quality, which is so important at all stages of the chain goods movement – from the manufacturer to the store shelf.
Logistics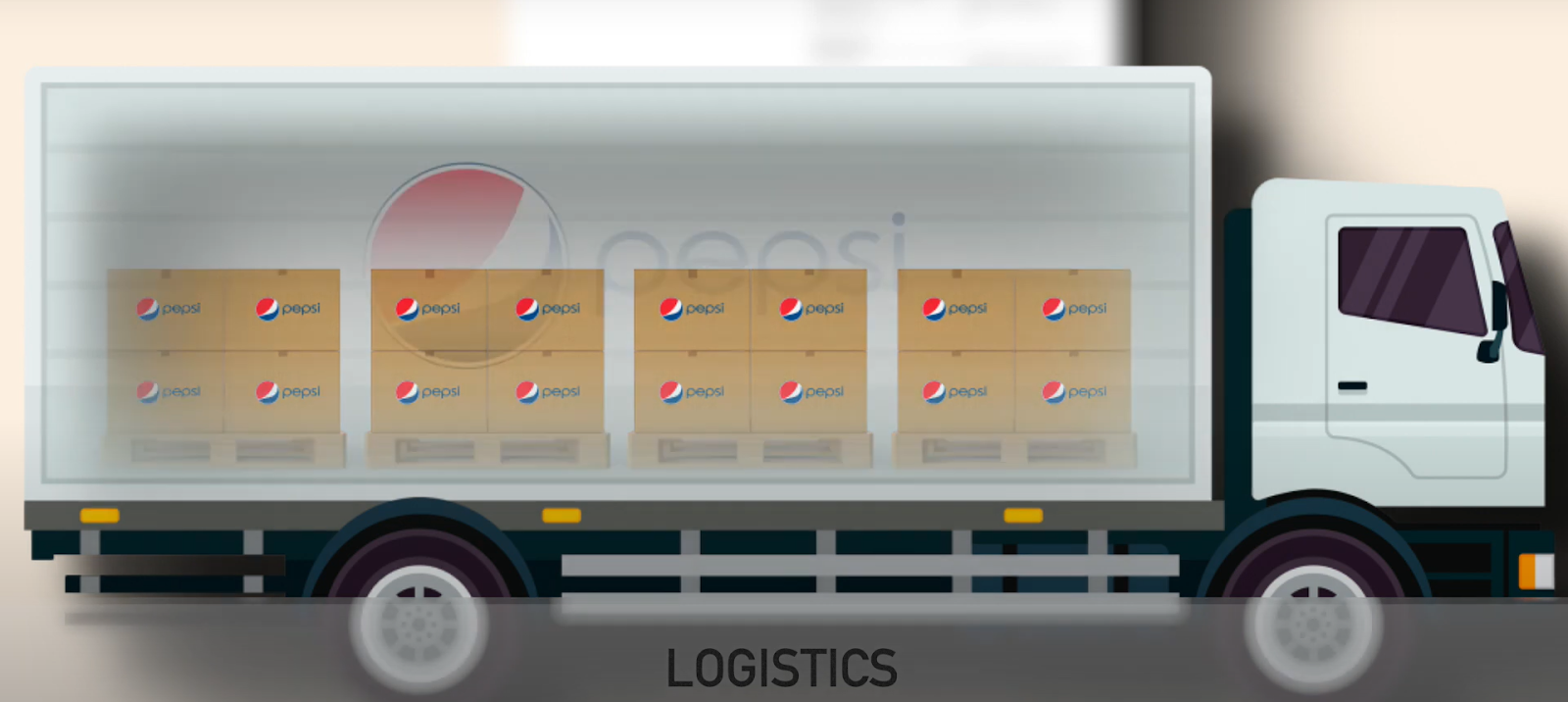 Logistics should be considered first. Many years of experience have shown that the most effective way to control the turnover of goods, shelves filling and compliance with transport and storage requirements for different categories of goods is to use the Distribution Centers to cover supermarkets' needs.
There is a need to have accurate and up-to-date information on the dimensions and weight specifications of the goods, which should be carefully transported as well as stored. With accurate and complete data on the type of goods, dimensions and weight of transport packaging, height and weight of a pallet, it is possible to build a logistic chain more efficiently. This is important for both the supplier and the seller, as successful logistics will determine how quickly the product will reach the customer.
Listex.Online catalogue has been successfully creating such data for more than 5 years by measuring physical samples of goods as well as their transport packaging. This method of data obtaining is considered the most accurate, since the goods are measured in the same form they would be transported.
This is also important for those companies that sell goods using small storage facilities to have accurate product dimensions and weight characteristics in order to make the most efficient use of limited space. Clear planning always helps to streamline and optimize costs.
Integration with Listex.Online catalogue helps not only to obtain accurate dimension data, but also to update it in a timely manner.

Listex provides high – quality content for all marketing activities. Such as studio photography of goods (photos from 2/4/6 sides, 360-degree photos (so-called 3D photos), etc. The creation of quality content should be the foundation of a company's e-commerce website, non-digital and digital advertising, social media marketing, etc. High quality content is what attracts your customers and it gets them engaging with your company.
Planogramming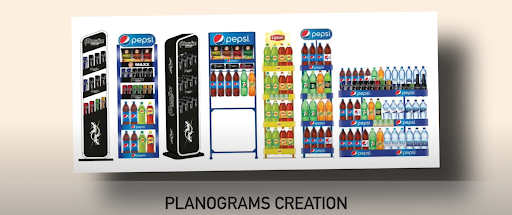 Visual merchandising is used in a number of different ways in the retail environment. A planogram can be a very important way for retailers to make the best use of their space and
allows retailers to make the most efficient use of space on shelves, and manufacturers to achieve the most advantageous placement of goods according to the customer's behavioral analysis.
Dimension specifications of the product collected in Listex catalogue, as well as the photos created specifically for the planogram, allows to simplify the processes of category management.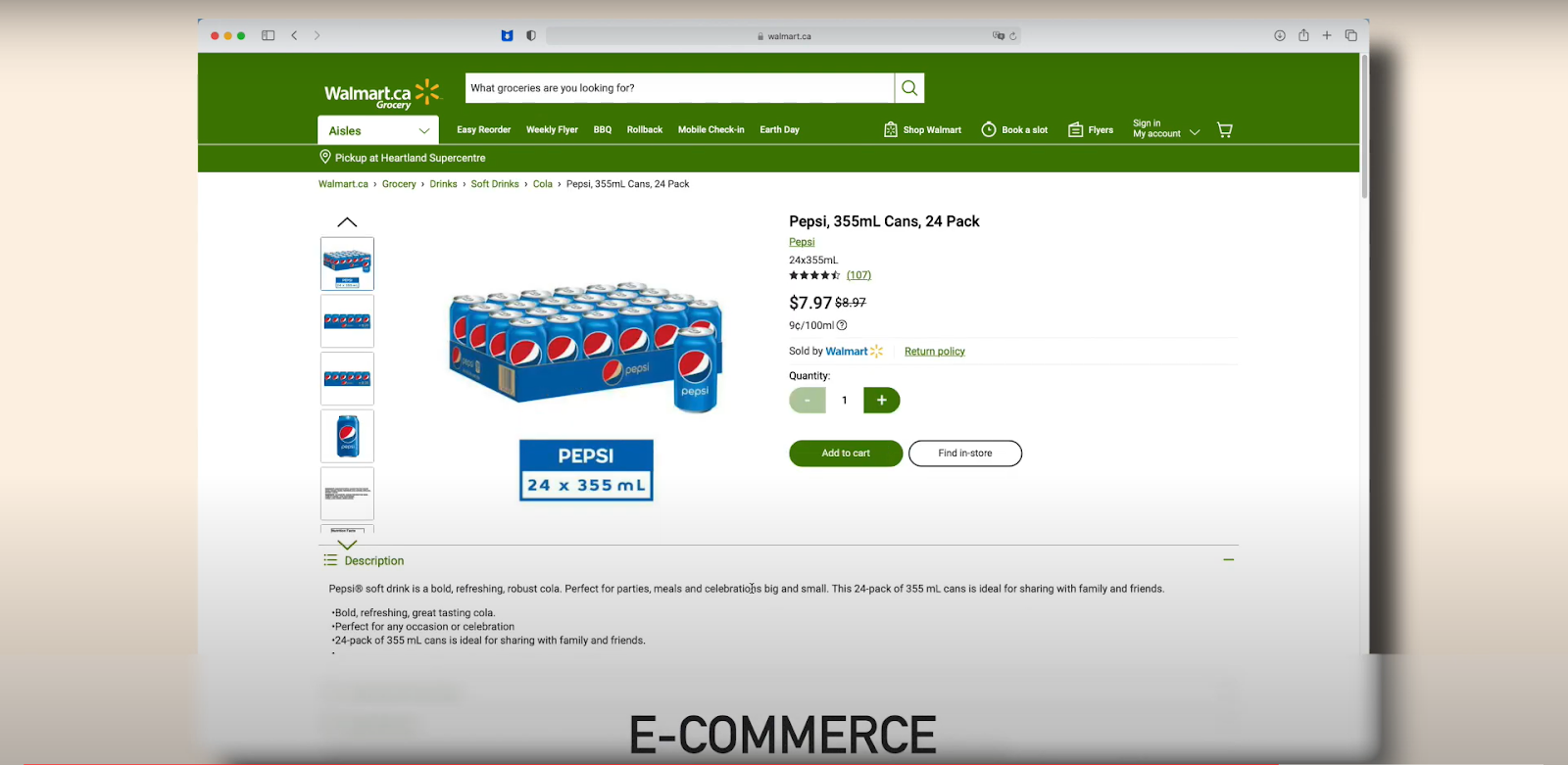 The modern world has shown that no business is immune to external circumstances beyond our control, such as the global pandemic of the virus, which has led many world retailers to rapidly expand E-commerce.
Under the conditions of limited mobility, customers felt the need to be able to order everyday goods from their favorite supermarket without leaving their homes. And the ability to meet such a need became a challenge for the supermarkets.
Listex.online is a source that collects not only logistical parameters of the goods, but also all the most important specifications of the products, from ingredients to storage conditions. Listex.Online perfect fit for realization of ecommerce project and the fastest and most accurate filling of the online-store with all complete and relevant data about the goods.
The visual component is the most important tool for product promotion. Listex.online catalogue contains up-to-date high-quality photos in format that allows to use these photos in different promos as well as for placing on any Internet-platforms, catalogues, applications.
Listex.online catalogue is a valuable resource with complete, accurate and up-to-date information about goods, without which millions of people do not spend a single day.
The simplicity of API integration, client orientation and focus on high quality make Listex.online catalogue of the best assistant for all FMCG market players.