Moving from B2C to B2B distribution is a major milestone for any online retailer. Many startup founders dream of seeing their product on the shelves of the big stores one day – but all too often, companies are unprepared for the logistical challenges involved in this transition. Patrick Mariak, Corporate Manager Digital Business eFulfillment at cargo-partner, shares his advice based on a case study of one of the global logistics provider's most successful customers.
In 2020, cargo-partner was approached by a European-based beverage company who was rapidly growing its B2C e-commerce business and looking for a logistics provider to support its expansion in the USA. The company chose the cargo-partner iLogistics Center in Chicago as its distribution hub. Business continued to grow exponentially, and in 2022, the beverage producer decided to take on two more challenges: first, to venture from B2C into B2B business, and second, to expand its distribution from Europe and the USA to Asia.
Choose a logistics partner that's experienced in B2B
"Up until 2022, the beverage company was selling its products exclusively through its online store. When they decided to start supplying to some of the leading food retail chains in the USA, they realized that they would be faced with completely new logistics requirements," Patrick Mariak recalls. "B2B usually means fewer, larger and more regular transactions. From a logistics point of view, this translates into a different warehouse setup, since we're now dealing with pallets rather than individual parcel shipments. So you need the storage space, the warehouse equipment, the forklifts, and most importantly, the experienced staff to handle these shipments efficiently."
For cargo-partner, a logistics provider whose traditional focus has been on B2B for decades, this was an easy task. "In addition to providing sufficiently large and fully equipped warehouse facilities, we also handle distribution to the retail outlets, making use of our strong road transport network to ensure fast delivery." Thanks to cargo-partner's network of selected trucking partners in the USA, the beverage company was able to benefit from a ready-made, end-to-end solution from a single source.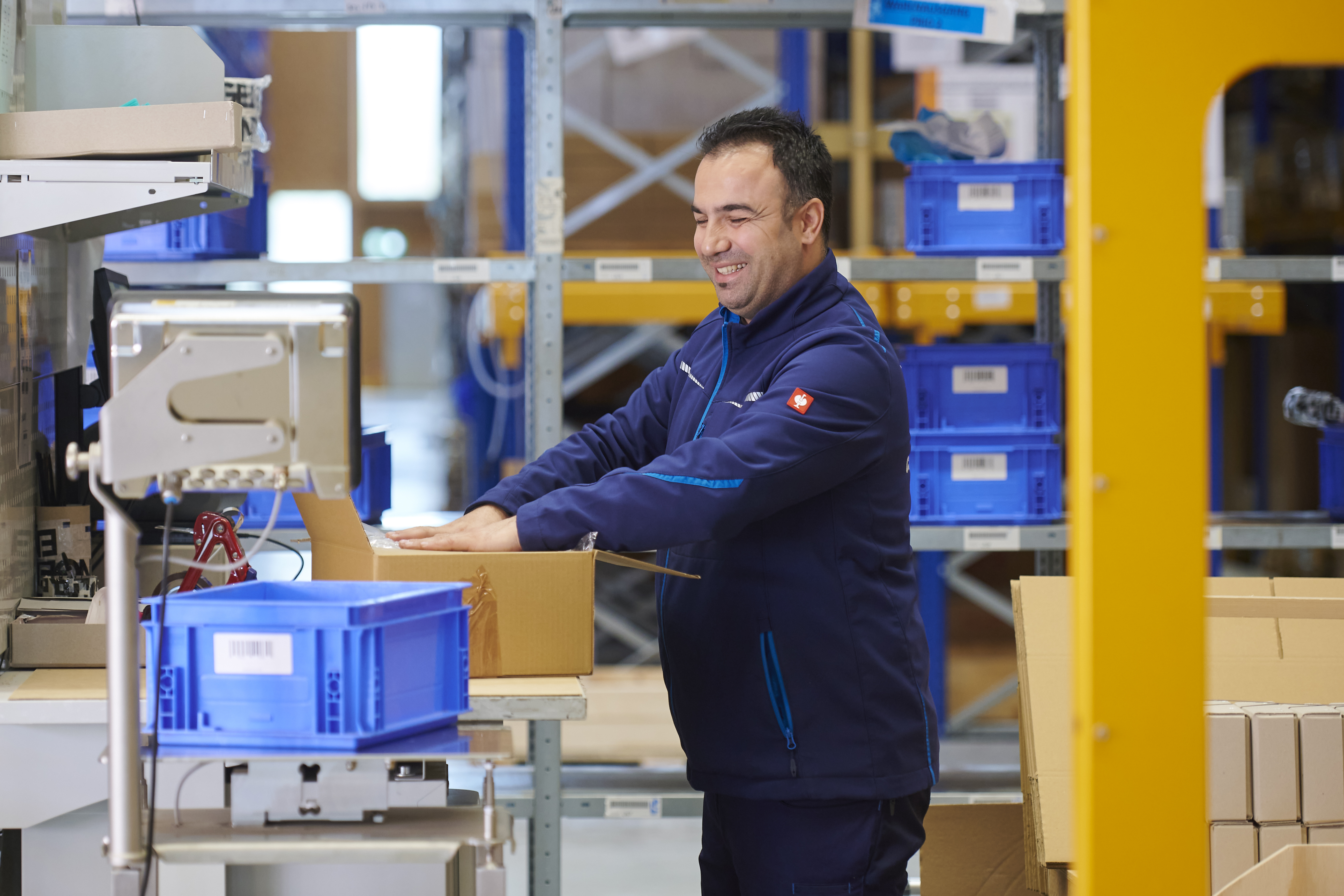 Don't be afraid to take on new challenges
Having successfully made the jump from Europe to the USA and from B2C to B2B, the beverage producer has recently taken on yet another challenge by setting foot in Asia. As of January 2023, the company has started delivering its products to retail shops in Singapore, based on the successful model in the USA. "In Singapore, we're now starting the other way around," states Patrick Mariak. "We set up B2B distribution first, and in the second quarter of 2023, we'll add B2C/DTC distribution as well. Moreover, our logistics center in Singapore is an ideal distribution hub for surrounding countries like Myanmar, Thailand, Indonesia, Vietnam, Malaysia and the Philippines." With over 40 fulfillment centers across the globe, cargo-partner provides a solid network to support the beverage producer's ongoing expansion plans – from Europe and the USA to Asia and beyond.
Save time and money by automating logistics processes
When cargo-partner started managing the beverage company's logistics processes, one of the first orders of business was to automate the handling of customer orders. The logistics provider quickly set up an API connection allowing its operators to receive orders directly from the beverage producer's web shop and process them immediately. At the same time, this allowed the online retailer to benefit from automated order confirmations, real-time tracking of parcel shipments, and frequently updated inventory information, with stock availability being reported back to the web shop on set/bundle level.
In 2022, cargo-partner took the integration one step further and connected its transport and warehouse management system directly to the beverage producer's ERP system. This provides the company with enhanced planning possibilities and access to live inventory data on different levels, down to the smallest storage unit. In addition, the new integration allows cargo-partner to control the receipt of incoming goods and even connect with the beverage producer's suppliers to optimize the purchase order management process.
Setting up a data connection between your online shop and your logistics provider should be a fast, flexible and straightforward process. "Our standard customer on-boarding process – ranging from web shop integration to physical stock transfer into our fulfillment center – comes with an average lead time of four weeks, from the initial meeting to the first completed customer order," notes Patrick Mariak.

Don't forget about Amazon…
Even when you've made the transition and are successfully delivering your products to the big stores, it's important to remember where customers spend most of their time and make a large portion of their purchases. Making your product available on popular online platforms like Amazon can make a big difference – and don't underestimate the importance of having that little Prime tag next to your Amazon listing.
Fulfillment by Amazon (FBA) allows retailers to store and distribute their products using Amazon's fulfillment centers. However, there are many other steps along the supply chain that are not covered by Amazon: from purchasing and supplier management up to transport, customs clearance and quality control. This is where many vendors will seek the support of an experienced, end-to-end logistics provider with a global network.
"We've been providing comprehensive FBA solutions for numerous customers in Europe and the USA for many years now," says Patrick Mariak. "We handle customs clearance at the origin hub as well as import by air or sea freight through our destination hubs. Our network of offices and warehouses across Asia, Europe and the USA allows us to ensure quality control at every step of the process."
… but keep your other options open as well
When it comes to storing and distributing products via Amazon's fulfillment centers, there are strict requirements which might pose a challenge to companies wishing to streamline their supply chain operations on a larger scale. For instance, some importers may want to store larger quantities of their products in order to be better prepared for supply chain disruptions, or they may want to employ their own shelf life management system. To this end, they may opt to hand over storage and distribution to a logistics provider who has the necessary facilities and is experienced in handling FBA orders.
So you want to use your own warehouse – or that of your chosen logistics provider – and still offer your customers Prime delivery? Amazon's Seller Fulfilled Prime certification allows you to do just that. Patrick Mariak explains: "Standardized processes allowing zero-day handling of orders are a major prerequisite for any Amazon merchant seeking to achieve Seller Fulfilled Prime status. A healthy mix of cargo-partner's own shipping network paired with extended capabilities of Amazon Buy Shipping Services gives merchants maximum flexibility in their logistics processes, while still being listed as Prime vendors, with all the benefits it entails."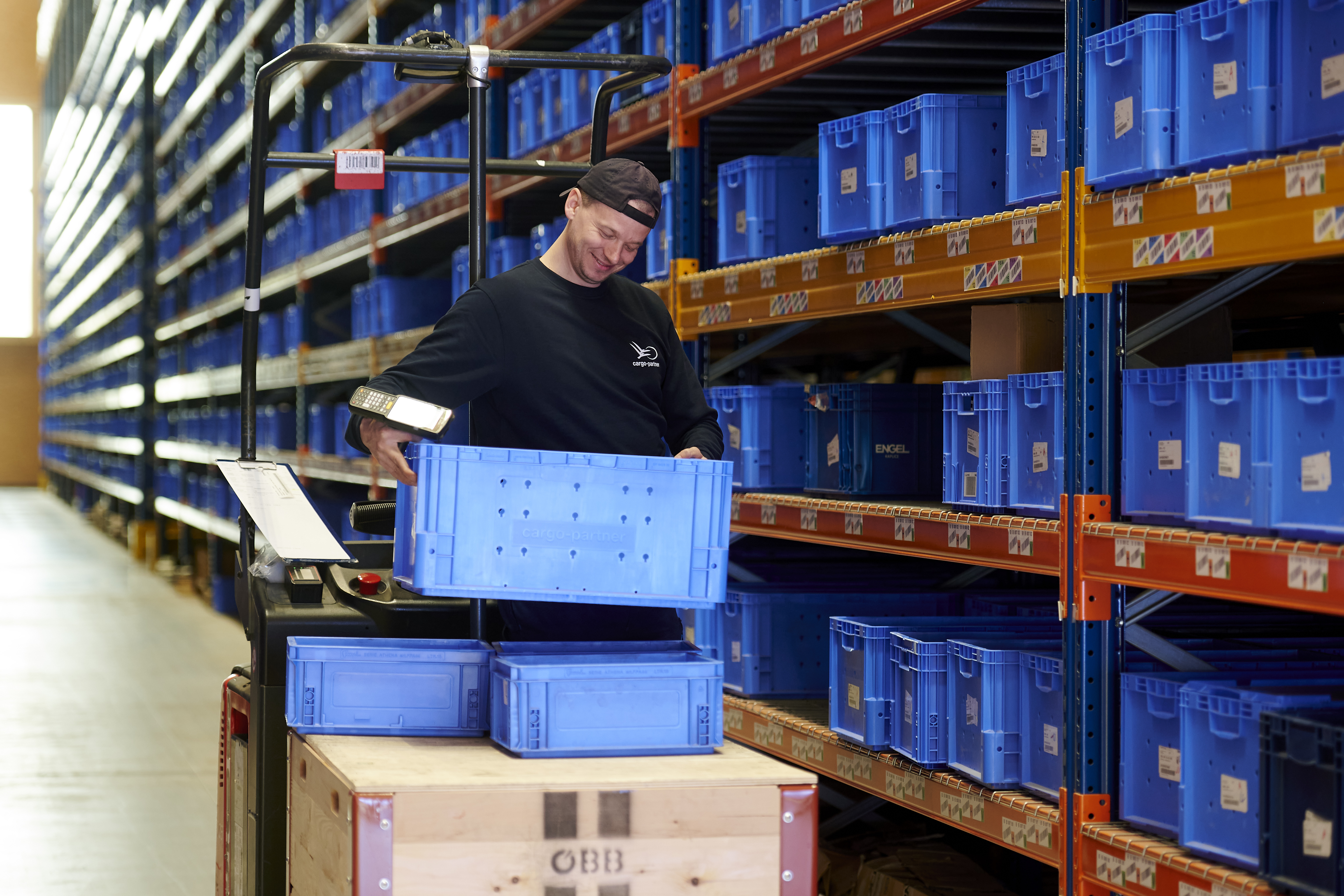 Learn from the best
Whether you're looking to expand your business or just starting out – don't be afraid to consult an expert to make sure you're laying the right groundwork for future growth. Outsourcing your fulfillment to an experienced provider can make a big difference in helping you lower overhead costs and speed up response times. A seasoned logistics company will help you buffer peaks in demand and allow for more flexible planning and scaling of staff and storage space. Furthermore, by handing your fulfillment over to a competent logistics provider, you'll be able to minimize errors in goods receipt and dispatch, increase overall service quality, boost customer satisfaction and minimize return rates.
"Selecting the right logistics partner for the control, organization and physical handling of your warehouse and distribution logistics is a decisive success factor for any e-commerce business. In this context, the strategic location of the logistics center is an important aspect to consider," Patrick Mariak points out.
Location, location, location
In Germany – where Amazon has most of its fulfillment centers serving a large part of Europe – cargo-partner operates a strategically located warehouse near Hamburg. cargo-partner's iLogistics Center Hamburg provides 15,000 m² of storage space, with comprehensive e-fulfillment services and ideal connections to the three largest ports in Germany (Hamburg, Bremerhaven and Wilhelmshaven).
At its headquarters in Austria, cargo-partner's iLogistics Center Fischamend provides 12,250 m² of storage space directly at a major transportation hub – three kilometers from Vienna Airport and in immediate vicinity to various CEP service providers. In addition, cargo-partner's road hub for European distribution is only 500 meters away, located directly on the highway to offer customers maximum flexibility and the latest possible cut-off times in air and sea, road and parcel transport.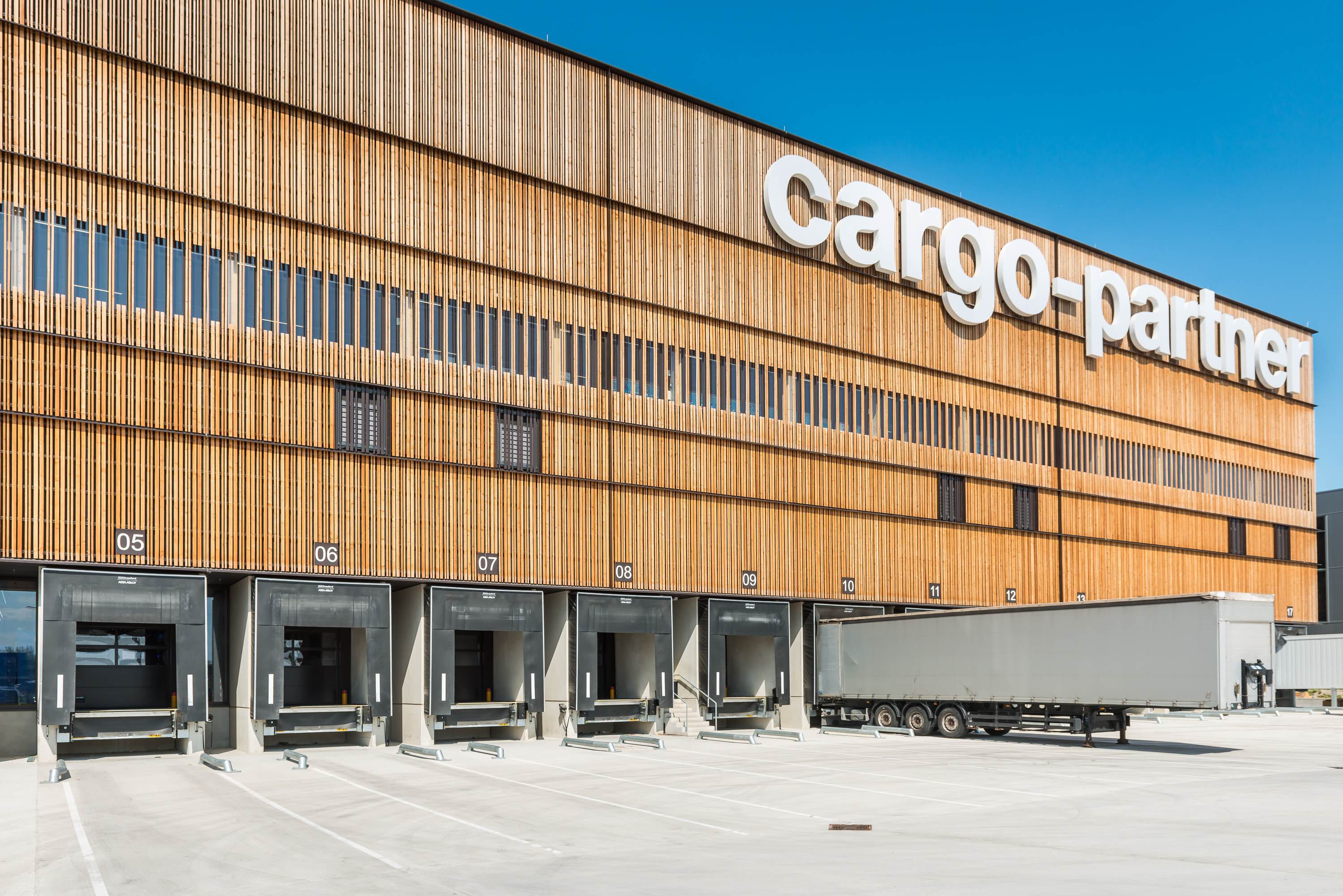 In the USA, cargo-partner supports its e-commerce customers with two iLogistics Centers in Clarksville (Tennessee) and Chicago (Illinois) with 14,000 m² each, offering fast transport connections to the entire Midwest region. Finally, the company is also represented with numerous own warehouses in China and Southeast Asia, with dedicated teams in charge of local customs clearance and quality control. In total, the logistics provider operates 300,000 m² of storage space worldwide, offering ideal last-mile connections, comprehensive parcel and fulfillment services and maximum flexibility for its e-commerce customers.
Last (mile) but not least: The customer always comes first
Looking at e-commerce trends over recent years, Patrick Mariak observes: "We can currently see a slight decline in the market. The record growth from the pandemic years 2020 and 2021 is over for some retailers. Now it is all the more important for us to optimize the customer experience, with logistics being a key success factor. When our customers are convinced of the quality of our services, the cooperation is often extended to larger and more international projects. And a recommendation from a satisfied customer is the best advertisement. This case study is a great example of how we grow together with our customers in the markets where they need us, supporting them at every step of the way: from the purchase order to the last mile."
***