If you want to know a bit more about SEO, there are two things you simply have to do: first of them, is to read our exclusive interview with Fili Wiese, SEO Expert at SearchBrothers.com.
Then, you should do nothing but attend his session during E-commerce Berlin Expo 2019!
You are an ex-Google engineer. How do you like to work on the other side, as an SEO Expert?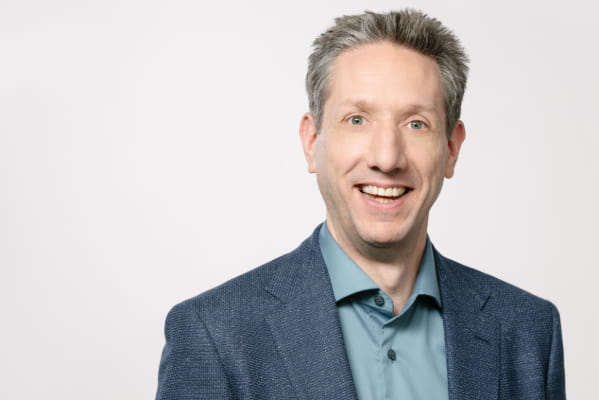 I've been working on improving websites before joining Google Search, during my time at Google and thereafter, including my own websites as well as on our clients behalf. That experience led me to believe there aren't two different sides.
Google is intent on providing relevant results to user queries. Site owners wish to make their sites popular by users and understood by search engines. If you look at it from that angle, it is very similar work albeit with different focus areas. At Google the data samples I had the opportunity to work on were by any standard tremendous.
Nowadays, my focus narrowed down to clients individual services. Both challenges have their merits and being the data guy that I am, I can honestly say I enjoy being a technical SEO expert as much if not even a tiny bit more as I have enjoyed being a Google engineer.
What belongs to your responsibilities on a daily basis?
As a co-founder of SearchBrothers.com and frequent public event speaker I spend a lot of time travelling and contributing to international e-commerce events. While working with clients my focus is very much on gathering, analyzing and discussing data.
That and helping clients and their teams to grow their websites potential in Google Search. While I enjoy my line of work tremendously, the latter part where I'm in the position to make substantial, positive change is particularly rewarding. Seeing a client's astonishment once they realize how far we can go together makes my day every single time.
You were also a member of the Google Search Quality team. What are the best practices of link building in your opinion?
Building links for converting traffic is the only practice I recommend. Any other approach, particularly any misguided attempt to build PageRank passing links is doomed to fail from the beginning. I explain it all in this article.
For which activities Google can impose penalties on a website and how to recover from that?
There's a variety of reasons why Google applies manual spam actions, aka penalties to sites. My SearchBrothers.com business partner and fellow former senior Googler Kaspar Szymanski has published a lengthy guide on that specific topic.
In a nutshell, there are on- and off-page signals, that can trigger a manual penalty. Among these are doorway pages, low quality or hacked content, malware vulnerabilities, spammy markup data, excessive PageRank passing linking out and of course building PageRank passing backlinks. This list isn't complete or static.
The good news is that just about any manual penalty can be lifted, provided that a thorough clean-up effort is followed up by a compelling reconsideration request rationale. It is important to remember that succeeding with the very first reconsideration request isn't just possible, it is the ultimate goal.
Reconsideration request rejections are frequently unnecessary and costly, since they mean that resources need to be redirected again for a subsequent clean-up effort. When in-doubt, it is best to outsource the recovery and reconsideration effort to a third party that specializes in the area.
SearchBrothers works with international clients. Which countries do they represent? How does SEO differ for various markets?
We work closely with clients worldwide, however there are a few important markets such as the US, UK, Germany, Scandinavia and the Middle East. While there are market specific nuances, for SEO languages and markets are inconsequential. SEO is about data, which is independent from languages or regions.
Let's take a closer look at your E-commerce Berlin Expo entry. The title of your presentation is "Optimizing for Search Bots". What will you focus on and why?
I will focus on giving the audience actionable tips and a better understanding what search bots like to see, based on best practices and case studies. If you have a website which is not efficiently crawled, you should attend this session.
Is mobile optimization crucial for e-commerce websites?
It is site performance optimization and -depending on the vertical- a focus on managing user expectations on mobile devices that are crucial. Google, following the majority of their users, has shifted focus towards a mobile index a while ago. In that sense optimization for mobile is important indeed. It is however merely a different term for enhancing site performance which has always been an SEO killer-factor. And that is applicable to all websites. Google does not distinguish whether a website is primarily e-commerce focused or not.
As an SEO Expert, what can you say about optimising websites for voice search and image search? Is it going to revolutionise the SEO world?
No, it won't. Voice Search is still in its infancy in most languages anyway. While over time users may warm up to Voice Search, as far as SEO goes it is still about making sure desirable landing pages are fast, crawlable and understood. Nothing changes here. Image Search can be an important traffic source, depending on the respective vertical. Image optimization for SEO however always is a very important, sometimes critical performance factor. That having said, neither Image nor Voice Search will bring about the SEO revolution. They will continue to be parts of SEO evolution instead.
How do you think Google will change its rules in the next years?
The only thing that I can say with confidence is that Google will continue to adapt to changing user behaviour and evolving environment. They actually update public Google Webmaster Guidelines regularly, albeit often quietly. Any prediction there is pure speculation. The SEO industry may force their hand as done in the past with press release abuse.
What are SearchBrothers goals for 2019? Do you plan to enlarge your team?
Delivering extraordinary precise, data-driven and actionable SEO consulting to our clients remains our primary objective. After five years in the SEO consulting business our initial strategy, that is to work closely with select clients at a time, to ensure confidentiality and offer alternative solutions based on critical volumes of recent, relevant data has proved successful beyond expectations. We intend to continue on that path.
Fili is one of the speakers during E-commerce Berlin Expo 2019. If you want to see his presentation live, register here for free.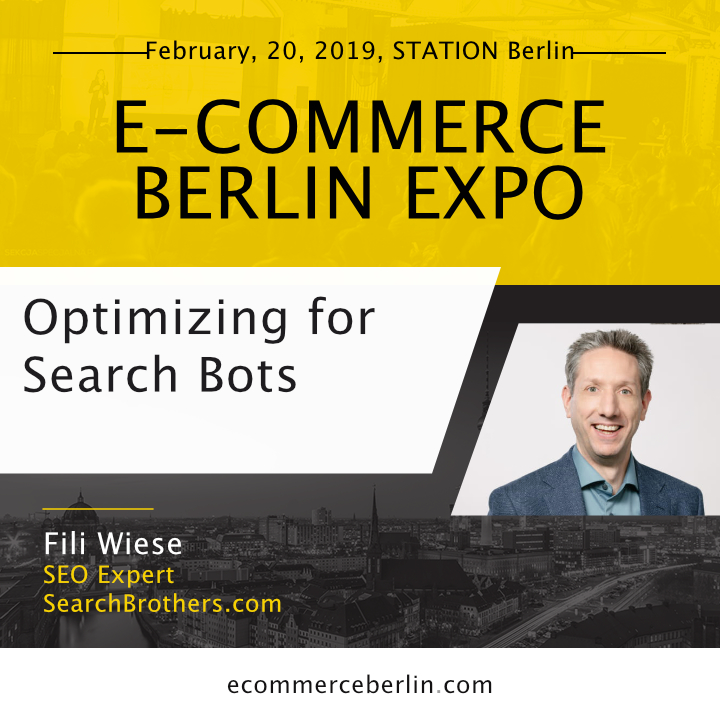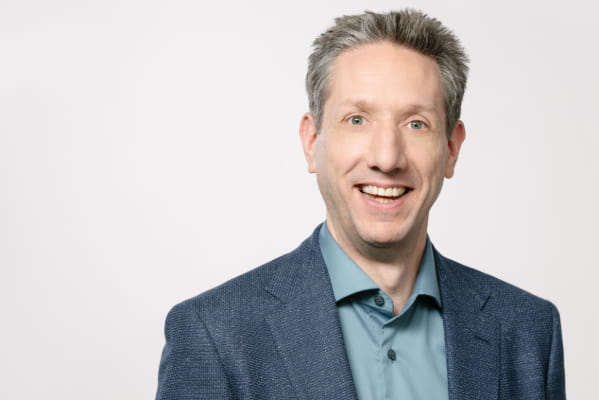 Fili Wiese
SEO Expert SearchBrothers.com
Fili Wiese is a renowned technical SEO expert, ex-Google engineer and was a senior technical lead in the Google Search Quality team. At SearchBrothers.com he offers SEO consulting services with SEO audits, SEO workshops and successfully recovers websites from Google penalties.