Have you ever heard about an open invoice? Have you ever considered why people abandon their shopping carts?
Think no more – read our interview with Thomas Ficht, Head of Payment at MyToys, who shares his insights about payment issues!
Since February 2018 you've been in charge of payment, risk and receivables at myToys Group. That sounds like a huge responsibility. What kind of challenges do you face in your work on a daily basis?
As my department covers the entire online business for myToys.de, mirapodo.de and yomonda.de plus our 17 brick and mortar myToys-stores all over Germany we encounter all kinds of challenges.
Since myToys offers open invoice to most of our customers without and external provider we face challenges from fraud prevention to reconciliation and accounting topics.
What's MyToys mission and the advantage over competitors?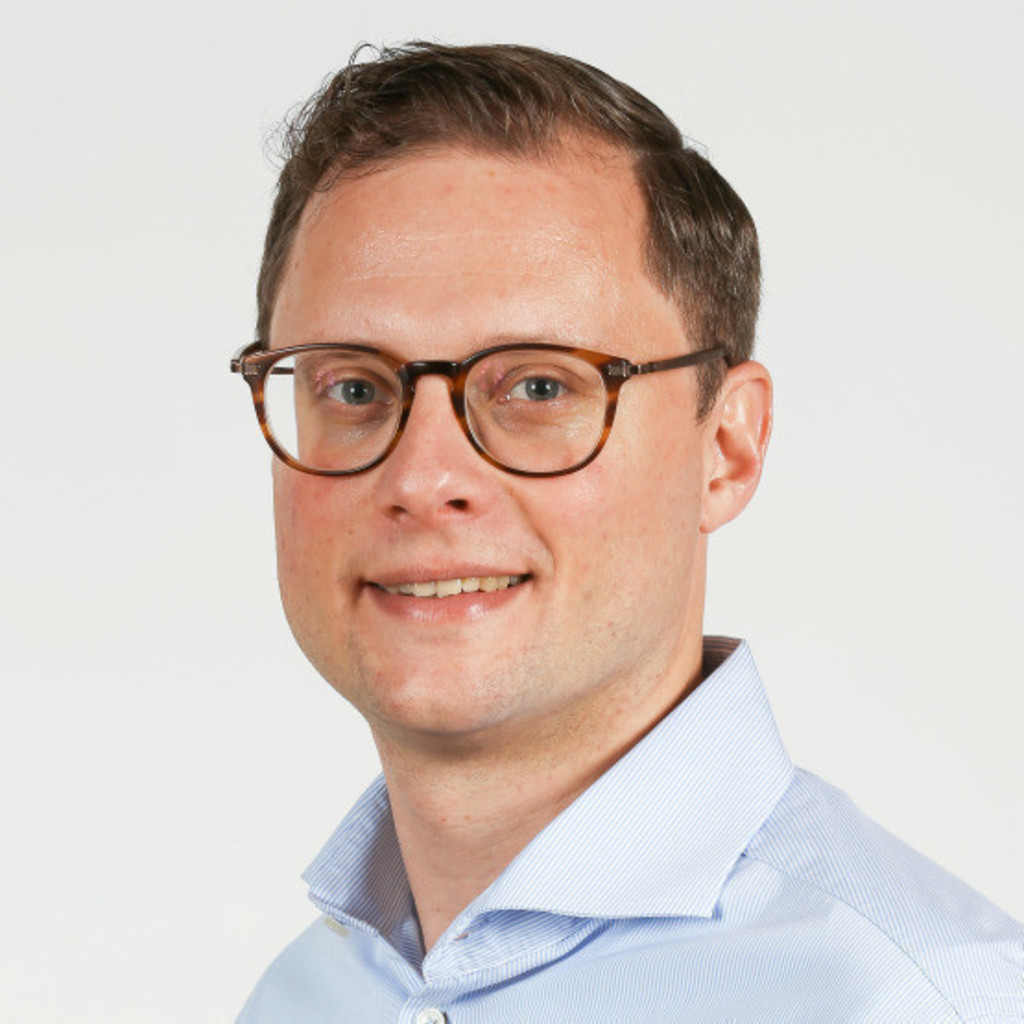 myToys mission is to make families happy. The vast majority of our customers are female and many are mothers shopping for their families.
We offer open invoice as a payment method, unlike at some competitors you can easily call our customer service, in only one parcel our customers receive their orders from all of our online shops – that saves shipping costs and makes us more sustainable than many others.
Could you reveal what the most popular payment method among MyToys customers is? Do you think it's going to change in the future?
Open invoice is by far our most popular payment method. As open invoice is one of our USPs we will keep pushing it and strongly assume that it will stay our customers favorite payment method.
You have a lot of experience in the area of payments. What is the most significant lesson learned from your previous positions?
Customers want to hold products in their hands, they do not want to pay. Being at the end of the funnel the payment conversion should be monitored closely.
In general payment should be as invisible and streamlined as possible meaning that you should offer the local payment methods wherever you operate and should not bother the customers with having to choose the desired payment methods every time. The relevant payment methods differ a lot from category to category.
During E-commerce Berlin you're going to talk about "Making families happy by taking the pain out of paying". Can you give us a sneak peek of your presentation?
I will try to address how myToys handles payment strategically. I will share some insights into our KPI and our internal challenges.
How does MyToys improve customer experience, especially when it comes to checking out?
For existing customers myToys does not show the address page and the payment page to ensure the quickest checkout possible. We also consider offering open invoice as a massive improvement to customer experience in our categories.
If you were about to give one advice on how to make sure that visitors won't abandon their carts, what would that be? Share your tricks!
Streamline your checkout as much as possible. Offer the relevant payment methods. Differentiate between customers using the cart as a wishlist and those actually stepping back from their purchase intent.
How did GDPR affect the payment processes for e-commerce?
Our processes have been fully compliant with the German legislation in the past – GDPR did therefore not have a big effect on our payment processes at myToys
What about cryptocurrency as a payment method? Does MyToys provide or plan to introduce such option in the future?
I personally have never believed in cryptocurrencies in the past and I do not see myToys introducing any cryptocurrencies in the near future.
How do you see the future of online payments in the next 10 years?
Payment will be quicker than today and invisible.
Thomas is one of the speakers during E-commerce Berlin Expo 2019. If you want to see his presentation live, register here for free.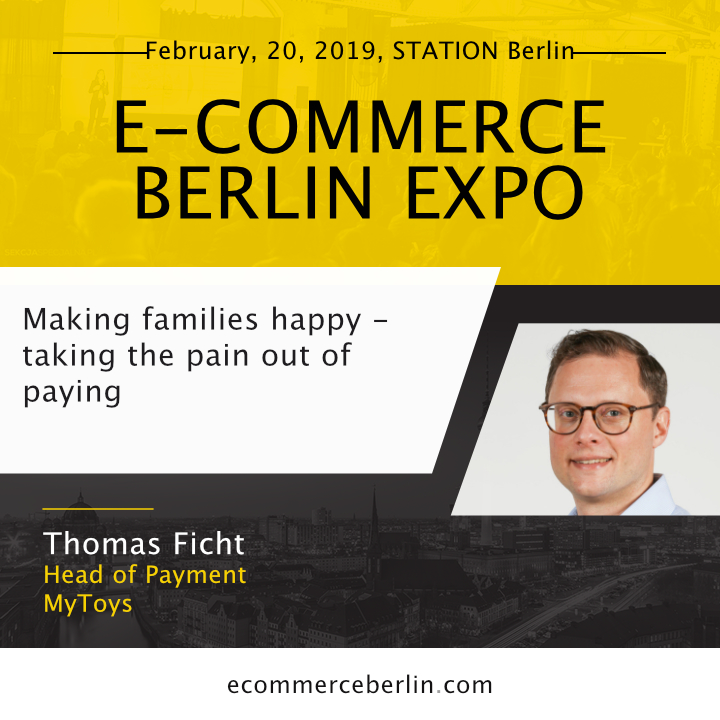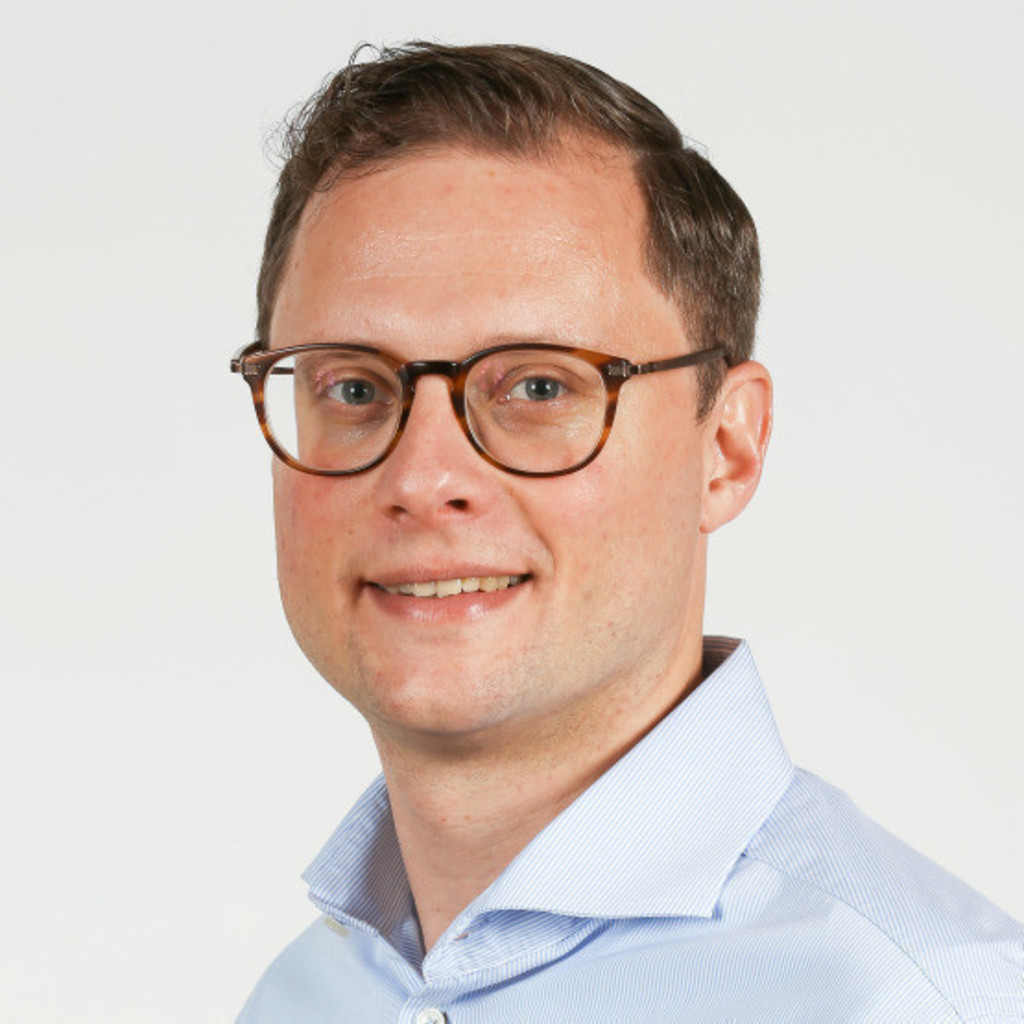 Thomas Ficht
Head of Payment MyToys
Thomas studied law in Berlin, Alicante and Sydney. As a lawyer he worked in Santiago de Chile, Cologne and Berlin. His eCommerce career started in 2011 at Zalando where he specialized in payments. While working as Director of Payment at Epic Companies he set up payment for various online shops. From 2014 to 2017 Thomas introduced and managed idealo Direktkauf (eCommerce functionality) at idealo. Since February 2018 he is in charge of payment, risk and receivables (online and offline) at myToys Group.