Berlin-based kfzteile24 is one of the largest German online retailers of car parts and accessories with sales already in the triple-digit million range. Appetite comes with eating and in this interview we are taking a sneak peak at company's activities and ambitions as told by their Marketing and Sales Director Thomas Kloubert.
As a member of the management team, you work as Marketing and Sales Director at kfzteile24, one of the largest German online shops with car parts and car accessories. How large is your team? What tasks do you have? How does your work affect people?
Thomas Kloubert, kfzteile24: kfzteile24 has about 500 employees, up to 15 colleagues work with me on marketing topics. We are responsible for generating traffic, orders and revenues with performance marketing, offline marketing and brand building. Of course, I hope that my work will draw the attention of many potential customers to kfzteile24 and that we can help them with our car parts inventory in the best possible way.
You have extensive marketing and sales management experience in a range of online businesses from different sectors. Previously, you worked for PAYBACK GmbH, DailyDeal GmbH, hotel.de (HRS). How did your adventure with kfzteile24 start?
kfzteile24 was looking for an experienced digital marketing director to join the management team. The chance to build up and grow a team and the precise vision and challenge convinced me.
From the point of view of your work, was this a major change? How much are marketing and sales of car parts different from, say, travel deals? This seems like a totally different universe!
Yes and no. Of course, car parts and accessories are different from holiday trips. But both of my previous employers, are among the leading players in their industry. And if you know the setup and techniques of digital marketing and if you are eager to learn a lot about your new target group und products, you will quickly find your way into any new universe.
What was kfzteile24 like when you joined the company and how has it changed since then?
I have been with kfzteile24 since Q4 of 2016, so a little less than two years. In that time we have achieved a lot as a team. We recruited the team, have set up the whole range of digital channels and implemented the DWH structures. We were not only able to continuously increase our annual sales and reducing cost at the same time, but also expanded our business to Austria. Further shops in more countries might be the next step.
In the case of kfzteile24, where do most of your and your team's efforts concentrate on: marketing or sales?
Well, in online marketing, all marketing activities lead to sales instantly. I do not differentiate too much between marketing and sales. In both cases, you have to take care for your customers' needs, help them to find your offer or service and explain why the customers should by it. Technologies and methods vary a lot channel by channel and require specialists, in sales and marketing.
Now, kfzteile24 offers over one million car parts and car accessories. This is an impressive number! What are other figures? How many customers do you have? How much sales do you generate?
kfzteile24 has a total of around 500 employees. Our central warehouse sends out more than 10,000 parcels daily and our annual turnover target aims at 180 million euros. We can rely on a seven digit customer base.
Where do you store your products? Do you have your own warehouses or perhaps this is all arranged in a different way?
Our products are stored and distributed by our central warehouse not far from Berlin.
Who are your customers? Are these car dealerships with authorized repair shops, private garages or maybe individual customers?
We are like an online pharmacy for cars. If your car has problem, you come to kfzteile24 and get the necessary medication. Topics like ford parts canada would also help them understand in choosing the right car parts. We target both consumers and professional customers such as garages, car dealers and all other users who can repair a vehicle.
What is the secret to the success of selling car parts and accessories online? Lower prices, biggest choice, quick shipping, some special discounts or loyalty programmes for customers buying in volume?
All of the above 🙂 and good teams in all parts of the company.
What do you marketing activities look like? What marketing channels do you use and find particularly effective?
Main activities concentrate on digital channels supported by offline marketing. Apart from this, kfzteile24 has been engaged in several sponsoring activities over the last years.

How do you exactly use these digital channels? Car parts don't feel like the easiest topic for content marketing activities, social media posts or videos. Yet, you have more than 100K+ fans on your official Facebook page and manage to publish posts that really engage.
Cars and all related topics are among the most important themes for German consumers and of course for our professional customers. To find new and interesting ways to present our brand and interact followers is our daily business.
What events have you sponsored so far? Can you give us some examples?
For example, we have sponsored the Celebrity Darts World Championships and are partners of the ADAC GT Masters.
What is the biggest challenge behind selling car parts and accessories online? How do you deal with this challenge?
Due to many car brands and car models the large inventory is quite a challenge. We face this challenge with a lot of tools used by experts in the category, pricing and online marketing teams.
Does Kfzteile24 sell or ship internationally? Do you plan international expansion?
kfzteile24´s main focus is on the German-speaking countries. This year we have opened a shop in Austria and have thus taken the first step in our international expansion.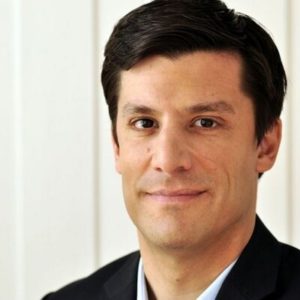 Thomas Kloubert – Marketing and Sales Director, responsible for the marketing and sales activities of kfzteile24.de, one of Germany's leading online retailers for car parts and accessories. Prior to kfzteile24.de, he was part of the management team and leading the marketing department of hotel.de since 2013. Thomas started his professional career at Thomas Cook, where he was responsible for sales marketing and CRM.
***
Want more interviews with top e-commerce industry professionals? Check out our Interviews section!