More and more DACH companies are reaching out to price monitoring tools to get a better understanding of their competition and provide better customer service. So, can price monitoring tools help in understanding customer behavior? What are the main characteristics of the DACH eCommerce market? How eCommerce brands and retailers in this region are adjusting their businesses to customers' needs and expectations?

Although eCommerce has been around for a long time, new things are being discovered almost daily. The main reason for this is customer behavior or rather changes in consumer habits. Each country and region has its specifics, and one of the regions that eCommerce professionals are particularly interested in is the DACH market.
The economic strength of this region is also reflected in eCommerce opportunities. Therefore, many brands and retailers are trying to find out as much as possible about their customers and competition.
To better explain this somewhat complex topic, we will break it down into several segments:
Explaining the DACH market
Learning more about customer behavior
Last but not least, find out what brands and retailers can do to improve their business
So, let's dive in.
What characterizes the DACH eCommerce market?
First things first.
In case some of the readers are not familiar with this term, the DACH market stands for Germany, Austria, and Switzerland (Deutschland, Austria, and Confœderatio Helvetica). Even though it includes only 3 countries, this market is huge – there are around 100 million customers.
Since these three countries are geographically connected and have many economical similarities, eCommerce professionals tend to treat them as a whole.
Despite their similarities, it would be wise to explain each country a bit more to get a better understanding of customer behavior.
Germany
Alongside the United Kingdom and France, Germany is the third biggest player in Europes' eCommerce industry. According to Ecommerce News, eCommerce worth in Germany keeps growing. For example, in 2019 the eCommerce in Germany reached an estimated €69.37 billion. As we all know, a pandemic took over the world by storm in 2020, so it was realistic to expect further increases. That's exactly what happened – eCommerce in Germany reached a worth €83.3 billion. This was a 14.6% increase. For those of you who are big fans of numbers, let's share another interesting fact. According to Statista, this increase is higher than the whole GDP of Slovakia!
Since the whole world has been going back and forth with anti-Covid measures, brick-and-mortar shops kept opening and closing. Despite having the opportunity to physically visit the stores, German customers continued to shop online which resulted in the eCommerce industry reaching €99 billion in 2021!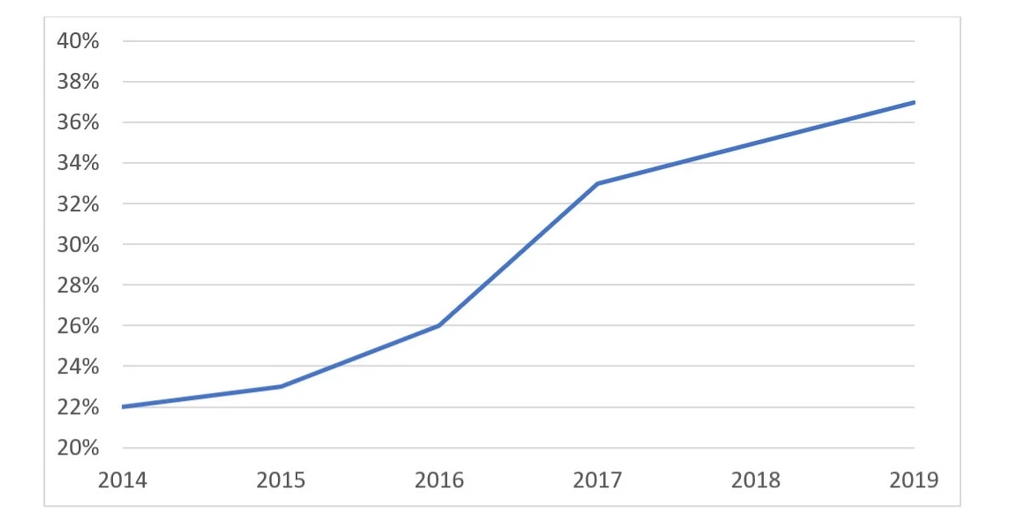 Source: Statista

Germans have, undoubtedly, accepted eCommerce shopping as a new normal practice. According to Müller & Müller, 3 out of 4 people in Germany were doing online shopping over the past 2 years. 
And where are all these people spending their money? Well, the division in the German eCommerce market seems rather simple. Two main big players stand out – Amazon and Otto. This is an interesting fact because since 2014 things were constantly changing. Previously, German buyers were reluctant to buy abroad – only 1 of 5 people did that. However, in 2019. every other person who shopped online did so from foreign online shops (graph below). That's the main reason why the German eCommerce market got divided between Amazon (American company) and Otto (German company).
So, the shift in customer behavior towards online shopping is very clear. 
Another interesting fact about customer behavior is that men tend to spend more than women, but women shop more often.
Austria
Austria is another country being part of the DACH market. Its eCommerce market is ranked 22nd in the worlds' eCommerce market list. That means that their eCommerce revenue in 2020 was 8.5 billion euros, which is a 17.4% increase compared to the previous year. The main reason behind this increase is Covid. Due to the lockdown in Austria, customers had no other option than to switch to online shopping. Result – 67% increase in online shopping in comparison to 2019.
Unlike Germany where the disproportion between domestic and abroad online shopping is not so drastic (even though the numbers do incline more in favor of abroad ordering) the situation in Austria is different. This market is mostly dominated by international eCommerce companies. Speaking in numbers, every second Austrian is ordering abroad.
The biggest eCommerce player in Austria is Amazon.de. That's not unusual since Amazon is regionally based in Germany, so Austria is one of the closest markets. Besides Amazon, the two other major players are Zalando.at and Mediamarkt.at
As we can notice, customer behavior in this country is very much shaped by online practices.
And what do Austrians buy the most?
eCommerce shopping in Austria is mostly concentrated around a few categories. Clothing is the most popular category (31%), followed by electronics & media (27%), toys, hobby & DYS items (19%)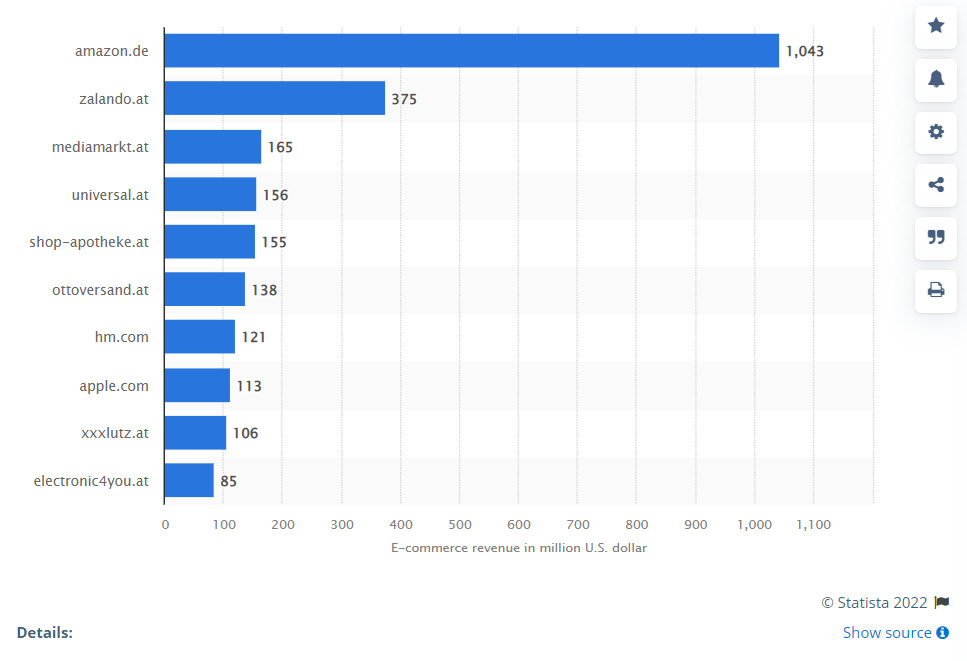 Source: Statista Top online stores in Austria, 2020

When it comes to customer behavior related to gender shopping, the situation is similar to in Germany. Women tend to shop more frequently, but men spend more money.
Switzerland
As some readers might know, Switzerland is one of the founding member countries of the European Free Trade Association, but it's not a part of the European Union. Switzerland is also not a member of the European Economic Area, but this doesn't prevent this small country to be one of the most developed European economies.
This is supported by the fact that Switzerland is in the top 5 countries in terms of online shopping. As in other countries, Switzerland has also witnessed an increase in online sales during the Covid-19 pandemic. In comparison to 2019 (8.3%), online sales increased to 11.8%, meaning that online sales provided 12.2 billion euros revenue.
Unlike the other two countries, the customer behavior of Swiss consumers shows a clear focus on the domestic market. In the last two years, online sales of Swiss retailers grow faster than the foreign competitors. Speaking in numbers, Swiss citizens spent around CHF 11 billion in local online purchases, and only CHF 2 billion from foreign online retailers.
When it comes to online shops' popularity, Digitec.ch is in the leading position as the biggest online store in the country.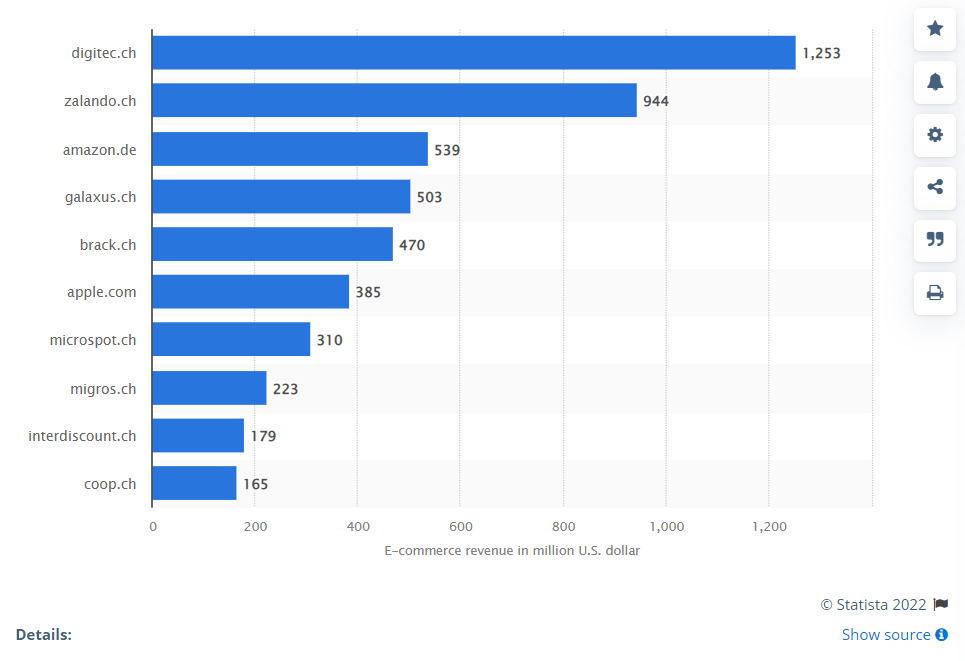 Source: Statista Top online stores in Switzerland in 2020

Similar to Germany and Austria, customer behavior shows a tendency to shop at Amazon. The most popular product categories are Electronics (31%) Fashion (27%) and Food (18%).
Another interesting fact when it comes to customer behavior is that men tend to shop more.
A very important reason behind the eCommerce popularity in this country lies in the fact that customers usually have trust in their retail sector. Almost 80% of Swiss customers find online shopping completely safe.
So now that we have a good understanding of the DACH market, we can have a more precise idea about what should be the retailers' plan of action.
Focus on the Marketplaces
As the rows above clearly show, the DACH eCommerce market is very focused on marketplaces. Customers in these 3 countries seem mostly focused on Amazon, and also on domestic retailers, such as Otto.de, Zalando, and Digitec.ch.
The increasing popularity of mCommerce
The popularity of mCommerce is growing all over the world, so the same trend is affecting the DACH market. Mobile-friendliness is one of the crucial factors in customer behavior.
Why? Simple – it's convenient. 
According to Statista, Germans tend to buy products that are not too expensive such as clothes. Around 60% of them are using their mobile phones to make such purchases. A very similar situation is in Austria. Besides clothes and shoes, Austrians are using their phones to buy books. mCommerce is also booming in Switzerland. According to JPMorgan 75% of the customers are shopping over their phones. That number for 2020 might not surprise you, but what's interesting is the fact that that's a 50% increase compared to 2015!
Paying methods – what to focus on
One of the most important factors influencing customer behavior is payment.
While the DACH market shows many similarities to other aspects of customer behavior, the payment sector shows some differences. As Statista shows, Germans tend to pay directly to the account or by using e-wallets. However, Swiss and Austrians prefer credit cards. These 3 methods are the most popular ones, but the whole market is expressing the need of broadening the payment mix. Mobile payments, debit cards, SEPA direct debit are just some of the methods that could be included in the future.
How DACH eCommerce brands and retailers can improve their business?
As important as it is to understand customer behavior, it's equally important understanding your competitors. Depending on the market conditions, and their own goals, competitors sometimes tend to make frequent price changes. Someone is aiming to offer the lowest price, someone just wants to do it for a certain time because it's maybe entering a new market. On the other hand, some competitors want to set the highest price since it's in alignment with their image of a quality product.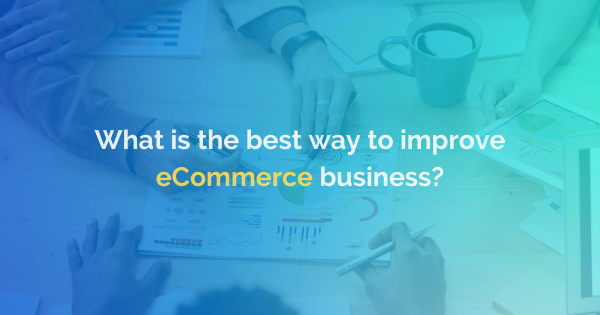 Why is this so important? Well, a brands'/retailers' pricing strategy needs to be in alignment both with their own business goals and with the competitors' actions.
Keeping track of all those changes, especially in competitive markets, can be a daunting task. Over the years it became almost impossible to monitor all those changes manually. Prices just kept changing at such a fast pace that the need for an automated solution became obvious.
That's when price monitoring tools have become so popular.
The first price monitoring tools appeared around 10 years ago, but their popularity was nowhere near todays' one. Nowadays, it's impossible to run a successful online business without using such tools. They're able to monitor different competitors and products while presenting everything in numerous reports. A very convenient thing is the alert email that you receive after the price change has been detected. In that way, everyone can act promptly and adjust their prices accordingly.
What industries are seeing the biggest change?
One of the price monitoring tools that pioneered this field around 10 years ago is Price2Spy. Therefore, we have witnessed several changes that eCommerce has gone through. Today we can say with certainty that there is practically no industry in which price monitoring does not take place.
However, there are some industries where price monitoring is more feasible than in others. Mostly because these are industries where product matching can be done in an automated way:
Consumer electronics
Household appliances
Car parts
Product matching can also be done manually, but what determines which approach will be applied are the characteristics of a given industry. Hence, automated product matching applies to the mentioned industries mostly because these products have standardized part numbers. That goes in hand with large product catalogs and a wide range of products. It's important to note that product matching can be done in several ways – by product category, by brand, or by-product supplier.
When we talked about each country individually, we also dealt with the popularity of local and international online stores. It can be said that the data we get through Price2Spy over the years coincide with the regularities observed above.
Our clients from the DACH market are more focused on monitoring local competitors. In very few industries (books for example) international stores were able to take significant market share. There are quite a few reasons behind this, but one of the most important ones is related to shipping costs. It's also important to note that the further increase in shopping costs can be expected mostly due to the current situation in the world and the oil price surge.
Wrapping it up
So much has been said about customer behavior that many think they have learned everything they need to know. However, this complex topic is constantly evolving. The main reason for this is the global social and economic changes that inevitably affect the behavior of consumers around the world.
We have tried to bring customer behavior in the DACH market as close as possible since we believe that this is one of the markets with the greatest potential.
Hope you'll find this overview useful!
—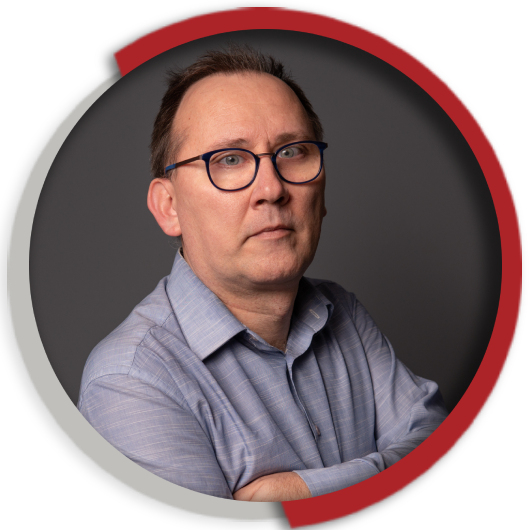 Misha Krunic is the founder and the CEO of Price2Spy. With a rich career in the IT sector and eCommerce, he founded WEBCentric (Price2Spy's mother company) 18 years ago. After 6 years, price monitoring stood out as a major service that could no longer be manually performed, so Misha came up with the idea of founding Price2Spy. Since then, Price2Spy is one of the world's leading price monitoring tools and it has over 750 satisfied clients, worldwide.