What are the main principles of great user experience? What is the future of re-ecommerce?
We invited Shimon Koifman, Head of Product at reBuy, for some virtual Americano and cookies to share some insights with us!
reBuy is an online marketplace that allows its users to buy and sell used electronics and media. How many users monthly visit reBuy? Does this number grow continuously?
Some channels are growing fast, some have slower growth…
reBuy was founded in 2004. How many employees work there now? Do you plan to enlarge reBuy's team in the near future?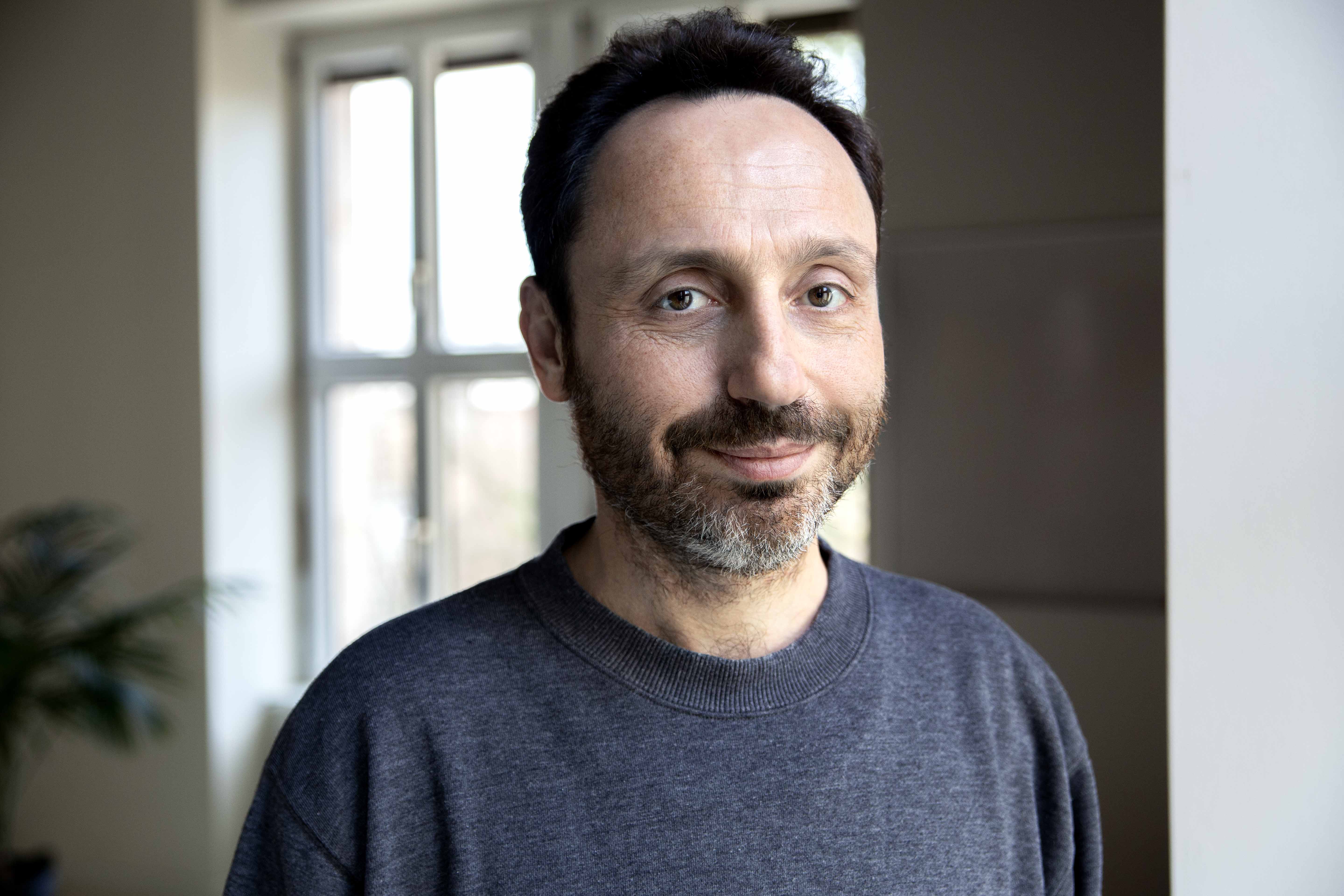 We hire 600 employees, 130 of them work in our headquarter in Schöneberg, and the rest of them runs operations in south of Berlin and Poznan.
What is your role in the company specifically? And what do you like the most about working in reBuy?
I'm heading the product & design teams responsible on everything customer facing which includes our mobile apps and our website.
How big is your team and are there any sub-divisions?
We have 3 cross-functional teams while in each team we have a product manager, designer and 4-5 engineers.
I'm overlooking the complete roadmap, goals and priority of this group while managing directly the PM's and the designers.

This sounds like a challenge! How would you describe a perfect user experience when it comes to e-commerce or re-commerce platform?
I think that the main principles of great user experience apply to both eCommerce as well as re-commerce platforms. Things like: first impression counts, effective product discovery, collection management, clarity, credibility and trust are very important for our customers.
In addition to that, everything post-purchase is also something we focus on to provide an even better support for the complete user experience and on that the re-commerce dimension of customer payout is something that we continuously nurture and evolve.
Your LinkedIn says that you "love products and the real world problems they solve". What customers issues reBuy deal with?
Our customers are searching for good alternatives both in terms of great value for their money as well as tapping into a more sustainable way of goods consumption. I mean, in terms of media items such as books and games – our value proposition is very clear.
For consumer electronics, we're always improving our foundation of trust, making sure customers understand that our products are well tested and we have best of class customer service should anything go south.
In your entry at E-commerce Berlin this year you'll talk about product strategy when scaling a company. How do you get customers' feedback at reBuy?
We're constantly asking for customer feedback in the form of various surveys at different stages of the customer journey.
We ask for feedback as part of the purchase journey where we focus on the pre-purchase experience as well as we ask for feedback after the products is delivered to our customers. We're also collecting feedback on our apps.
reBuy was founded in Germany, but there are already French and Dutch websites. Do you plan to expand your business also to other markets?
At the moment we have offering in Germany, France, Netherlands, UK, Italy & Spain. We're not having any plans to expand to new countries in the next 12 months
How do you see the future of re-commerce? Do you think this market is going to grow in the next few years?
The re-commerce market nowadays no longer has the garage sale image of the past. Second hand is not only a good price alternative but has also become an ecologically sustainable way of life. The potential of reCommerce and trade with used products is enormous.
This is not only reflected in the high demand, especially in the consumer electronics sector. The current growth that we see at rebuy shows the big opportunity that we see in re-commerce and especially in consumer-electronics.
Shimon is one of the speakers during E-commerce Berlin Expo 2019. If you want to see his presentation live, register here for free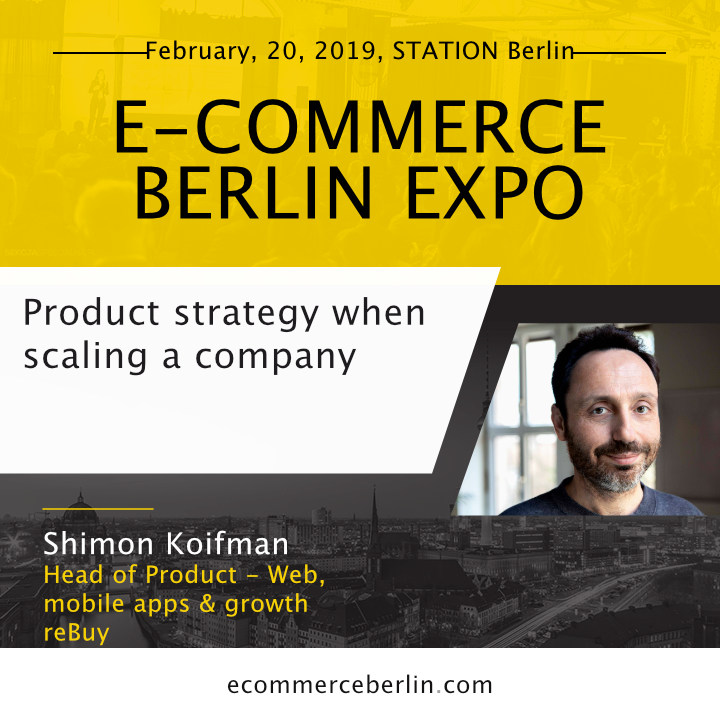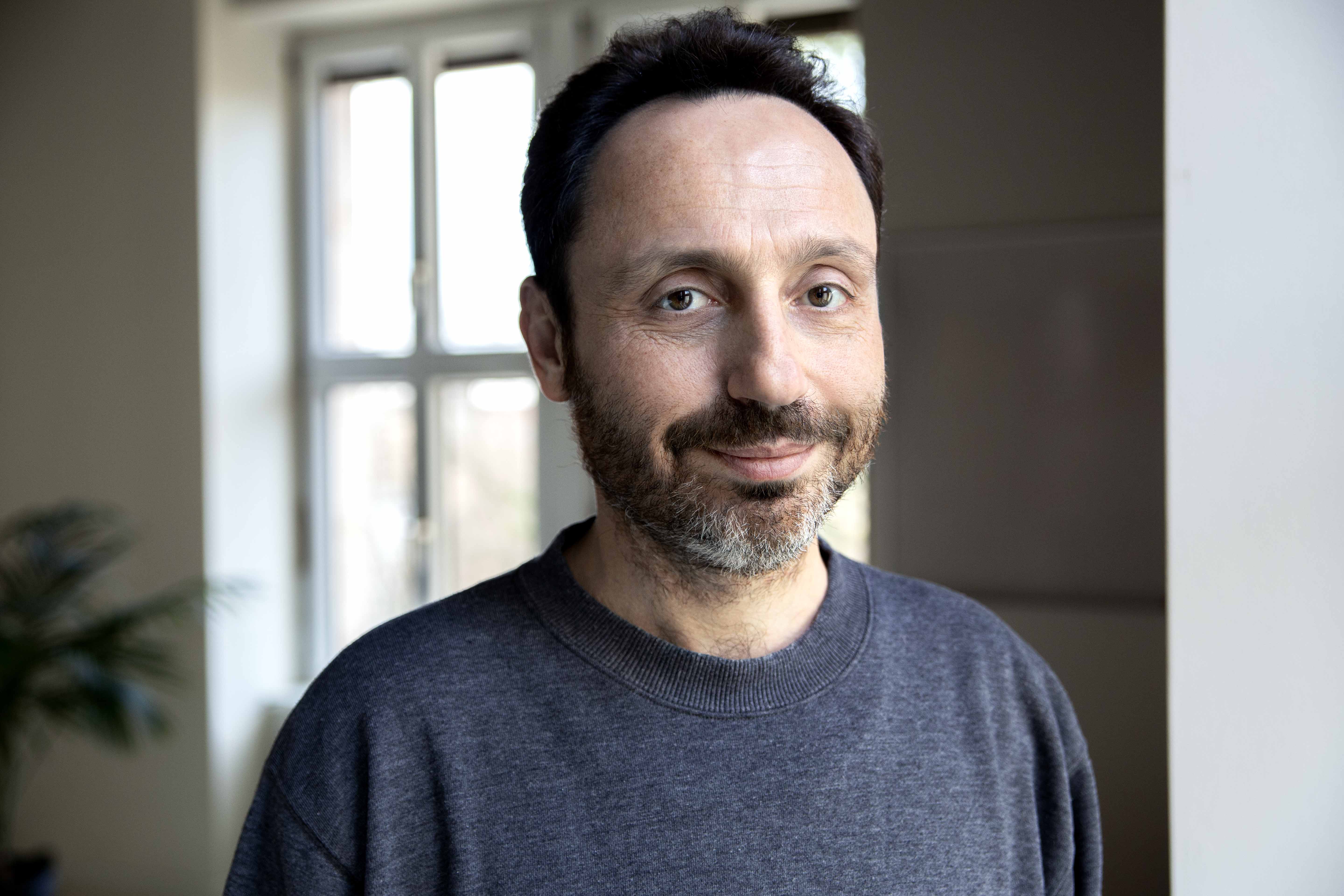 Shimon Koifman
Head of Product – Web, mobile apps & growth reBuy
Experienced B2C product leader with over 15 years of experience. Mr Koifman worked in multiple market verticals from Fintec through travel and now reCommerce. Mr Koifman is the head of product – web, mobile & growth at reBuy where he's responsible on building products that solve real customer problems using data as well as exceptional user experience. Prior to that Mr Koifman was leading the mobile offering at eToro – the world largest social investment network.