2020 was a year of changes. Besides the fact that 2021 is a big unknown, we can certainly say that the era of ecommerce has just begun. Because of the pandemic, ecommerce has accelerated, and just in weeks reached a decade of growth.
For this reason, entirely new challenges and trends await us. Shopify Plus put all of them together and made the report which will help you to understand the new phenomenon and tell you what actions you should take as a result. Let's see what we have to face in this new coming year. 
Trend 1: Record-breaking ecommerce sales & growing competition
Millions of people, forced by the COVID-19 situation, made their shopping online for the first time in their entire life. The number of ecommerce buyers will keep growing and with them the number of ecommerce enterprises, making this industry an extremely competitive environment.
That is why the shift from television advertising to digital one intensifies, and acquiring new customers is being more and more expensive, surpassing pre-pandemic prices.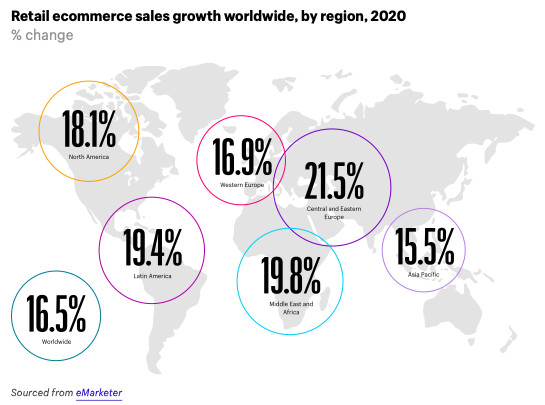 The global pandemic has not only changed customers' shopping habits but also their approach to a digital experience. Customers have become more demanding. People start to rely on easy-to-use, intuitive solutions so that they can freely circulate across channels and devices. Brands that will meet these expectations, will succeed.
Shopify data shows that only 38% of the largest companies with omnichannel strategies can compete on customer experience. Direct-to-customer companies, which have experience in ecommerce, were more prepared than large companies and could focus on other matters, building their advantage. It's time for other brands to catch up.
What can you do to succeed in this fiercely competitive market?
1: Focus on scaling your omnichannel strategy so that you can quickly adapt between online and offline retail depending on the situation.
2: Don't forget about the mobile experience. The report states that 50% of online sales take place on mobile devices. Therefore, your online store needs to be fast-loading and responsive.
3: Note the benefits you can gain from building a headless architecture. Deep integration, flexibility to have full control, and omnichannel to extend the shopping experience. This solution will be increasingly popular shortly.
Trend 2: New consumer's priorities
During the pandemic, customers from all around the world started to purchase online products they have never bought online so far. Fast-moving consumer goods like health and hygiene or home essentials are especially popular. Additionally, they began to do their grocery shopping online.
People have changed their priorities in making purchases, and the things that matter most now are convenient, direct and cheap shopping with availability anytime. Furthermore, these habits are permanent and will not change after COVID-19. Moving the majority of their shopping online is a new reality, and your business needs to adapt to this.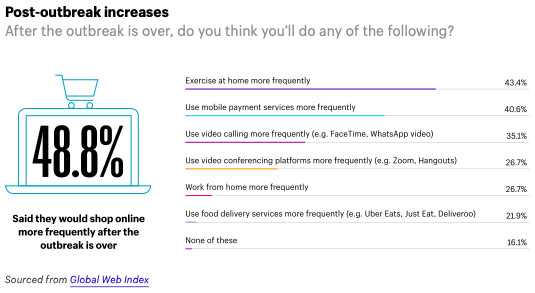 What can you do to make the digital experience even more cutting-edge?
1: Make your customers' life easier. They want to do their shopping wherever they are. Try to connect online and offline together which can help you to fulfill customers' needs.
2: Opt for in-person pickup. It's a great opportunity for your clients to physically experience your brand. Customers who choose "local pickup" are willing to spend more on purchases than those who choose another delivery method.
3: Checkout is the most significant moment. It needs to be quick and simple, not letting the consumer give up at the last minute. Thinking about automating the discounts and shipping costs will also speed up the checkout process.
4: The future of retail is a non-trivial approach. You can use an AR simulation or 3D modeling to help customers visualize how your product will appear in their home.
Trend 3: Shipping quartet: fast, free, sustainable and branded
When will consumers be able to make an easier and faster buying decision? When you offer free shipping. 67% of customers look for this information before making a purchase. It's not the only requirement of today's consumers. They expect to receive their package within 2 days.
In 2020, public awareness of environmental issues was increasing. People try to minimize their impact on the planet. Packages should be made of recycled or reused materials. The size should be prioritized – no one wants to get a small item in a big box. Up-to-date ecommerce businesses need to think green.
However, it is worth remembering that the eco-friendly packaging still has to be branded. You should expect your packaging to be seen online. The ones that are both – impressive and sustainable – can influence customers' desire to share their new buy with others and have an impact on their purchasing decision.
What can you do to improve your fulfillment possibilities?
1: The cost of a fulfillment network is high, so brands are starting to choose third-party logistics (3Pls) for which demand nearly doubles. Think about outsourcing your fulfillment operations to ship orders more efficiently.
2: In the next two years businesses will emphasize inventory management. Do the same. Your system must make accurate forecasts so inventory can be managed effectively. If you don't have inventory in one place, think about automating the whole process. It will save your time and money.
3: By offering click-and-collect pickup, you can save up to 30% on fulfillment costs. It enables you to use unused space as a fulfillment center. During the pandemic, an increasing number of retailers started to offer this latest option in their ecommerce.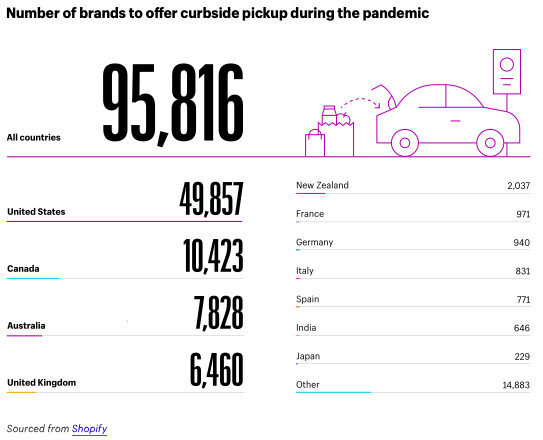 Trend 4: Marketplaces are more important than ever
Although marketing professionals had doubts about marketplaces a few years ago, they now have no choice but to participate. Marketplaces dominate ecommerce global selling. Unfortunate to be called "a necessary evil", they can turn out to be salvation, particularly for small businesses.
Users are not using marketplaces to find a brand, they are looking there for a specific answer to their needs. The marketplaces are often the first step of the buyers' journey, but e-commerce businesses find it hard to track them to the end.
This matter can be solved by humanizing the buying journey. After checking the first information on the marketplace, customers are searching for more outside. Brands are seizing this moment to personalize the experience, creating their competitive advantage.
Companies use personalization because it works and can't be ignored. A mix of modern and traditional approaches can deliver a special experience – the thing that's crucial for new generations. In 2021, personalization will achieve a growth visible in every channel.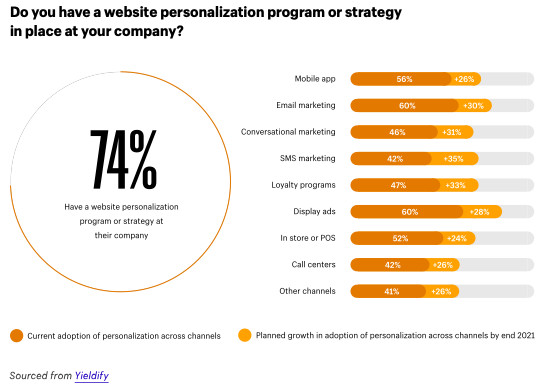 A change is also happening in marketplaces, particularly in Walmart is trying to avoid being a boring massive product. They want to make this place personalized and local. Probably, other marketplaces will follow suit too.
What should you do to boost customers' desire on marketplaces?
1: Make your marketplace product pages memorable. Replace the passive "copy and paste" content with a distinctive one. It's your company's cover. Think about an employee who could take care of dedicated activities for the marketplaces, so that the content that appears there was consistent and unique.
2: Automation in such fields as workflow, event, marketing, inventory and warehouse can have a direct impact on relieving the employees so that they can spend more time on human connection.
3: Co-created products can give your customers an unforgettable experience. For example, they can customize packaging or personalize the product. The more creativity, the better.
Trend 5: Customer retention at the top of the list
Moving businesses online has resulted in increased customer acquisition costs. Despite the fact that overall ad spend will probably decline, digital advertising costs will become higher. Price increases are mostly driven by the changes that are likely to come.
In the question is the future of third-party cookies, creating uncertainty in digital advertising. Big technology companies are in the spotlight of regulators. Users are overwhelmed by the ads bombarding them from all sides which caused serious consequences.
Google will probably be able to find a solution, and even if the third-party cookie is blocked, the ability to target users will still be preserved. Until then, the real impact of this change is unknown. 
Brands are already coming up with alternatives that could protect them from questionable times. Voice commerce, connected TV, messaging apps and videos are the options that should be looked at more closely.
They also focus their efforts on keeping existing customers. A loyalty program and subscriptions can generate steady income. To become more independent from advertising, brands can communicate with customers by email and text message marketing.
What can you do to keep your customers?
1: Identify purchasing journeys that lead to the best customers. Make them even more valuable. Launch reward programs and gain customer loyalty.
2: Segment your customers by lifetime value, so that you can predict what they will buy and speed up the time of the decision to purchase.
It's just a new beginning
In 2021, ecommerce will undergo many changes. Investing in more personalized experience will bring benefits for a long time. The pandemic taught us what really matters in business, making us understand customers even better. Growing competition makes it necessary to bet on a distinctive brand. Let's use this time to improve and implement solutions that can help.