A group of experts from the Imperial College of London and The Bartlett School of Architecture, University College of London, have recently collaborated on a report ranking the top Smart Locker Technologies in Europe.
Delivery lockers have become the most convenient and effective solution to meet the growing consumer demand for receiving online purchases. Retailers benefit too, reducing their delivery costs and enhancing the user's experience, all the while decongesting cities thanks to more efficient last-mile logistics. Since the first smart locker around 10 years ago, their presence in private buildings and in the public domain has visibly grown, proving their success in meeting consumer's demand for added convenience and delivery certainty.
Stakeholder interest in last mile delivery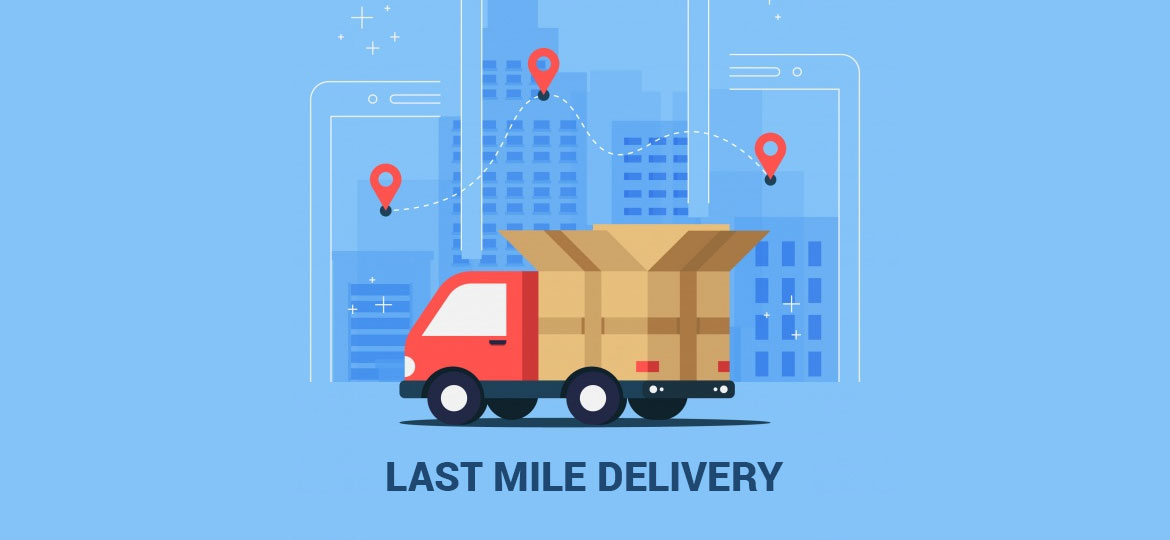 In the last few years, we have seen ecommerce grow in popularity across Europe. Online sales in 2020 have amounted to 4.28 trillion US dollars globally, with online retail revenues projected to amount to 5.4 trillion US dollars by 2022. With an average 20% year on year growth predicted for European countries.
Retailers and delivery companies work hard to fulfill and also generate customer demand. User needs evolve constantly – from being more in control of the delivery process all the way to same-day deliveries, the pressure on eCommerce keeps growing.
It is during the last mile stretch of the delivery process where the bigger organisational, economic and environmental issues occur. The user's ever changing needs add complexity and potential problems to the process:
More delivery vehicles mean increased traffic, road blockages, increased delivery costs and more CO2 emissions sent out to the atmosphere.
Privacy issues upon misplaced or mishandled parcels, lost packages and mistakes during the process. 
Failed deliveries when the user is not available during pickup, causing additional journeys, causing delays, safety, environmental and economic issues.
Micro economies and local businesses are put under strain by bigger retailers and ecommerce companies.
Avoiding these problems whilst effectively responding to the growing demand has become key. However, most traditional delivery companies lack the flexibility and the innovative resources to create the needed infrastructures. It is to fill this hole in the market that the smart parcel delivery lockers have come into the picture.
Smart Lockers: the last mile ultimate solution
We have all probably used, or at least heard of Amazon's delivery lockers. Whilst they have managed to place themselves as pioneers initially, long gone are the days in which they entirely dominated the market. In the past 5 to 10 years, over 70 new delivery locker companies have appeared and are rapidly expanding across Europe.
All locker companies are different. They use different technologies, provide different services and each have a very different ethos and commitment towards both users and the sustainability of the cities they operate in.
Here are some key differences that the experts from the Imperial College of London and the Bartlett School of Architecture, University College London have identified as key for each smart locker technology:
Sectors they work with: retail, residential, public, offices, and public domain.
Technology: the hardware and software features and limitations.
Services: as well as the flexibility of adding new suppliers.
Sustainability focus: not all locker companies are focused on decongesting the cities, and reducing emissions.
Economic: manufacturing costs and price range.
According to these and other values, such as manufacturing info and awards, over 70 technologies have been assessed in the report, where we can observe very well-known names, as well as some rising stars.
Let's use Hermes and Smart Point as an example. On one hand, Hermes is a well-established company with over 40 years of history. The company has also won a few awards thanks to their efficiency in logistics within the public and retail sector. On the other hand we have Smart Point, which is a European-wide scale-up which has been operative since 2017.
Smart Point works with corporate offices, residential and local council sectors. Their manufacturing costs are slightly higher than Hermes, however their price is more competitive, and their 3.0 smart locker technology offers free bespoke services, along with low-emission deliveries, client usage reports, to name a few.
The aim of this study is not to rate said 15 smart locker companies. Rather, to bring awareness to a technology that aims to make the movement of goods in European cities smarter and more sustainable.