The world of e-commerce is dynamically changing: nothing looks like it did a few years ago. With the new technology ruling old and obsolete processes, sellers need to face a few challenges in order to improve their customer service and ensure that customers are satisfied with the purchase to the extent they will surely come back for more soon. One of the biggest e-commerce market not only in Europe but also in the world – Germany – was taken into analysis by E-commerce Foundation, which produced a comprehensive report on the condition of the industry in 2019. We decided to take a few important facts from there and present them below.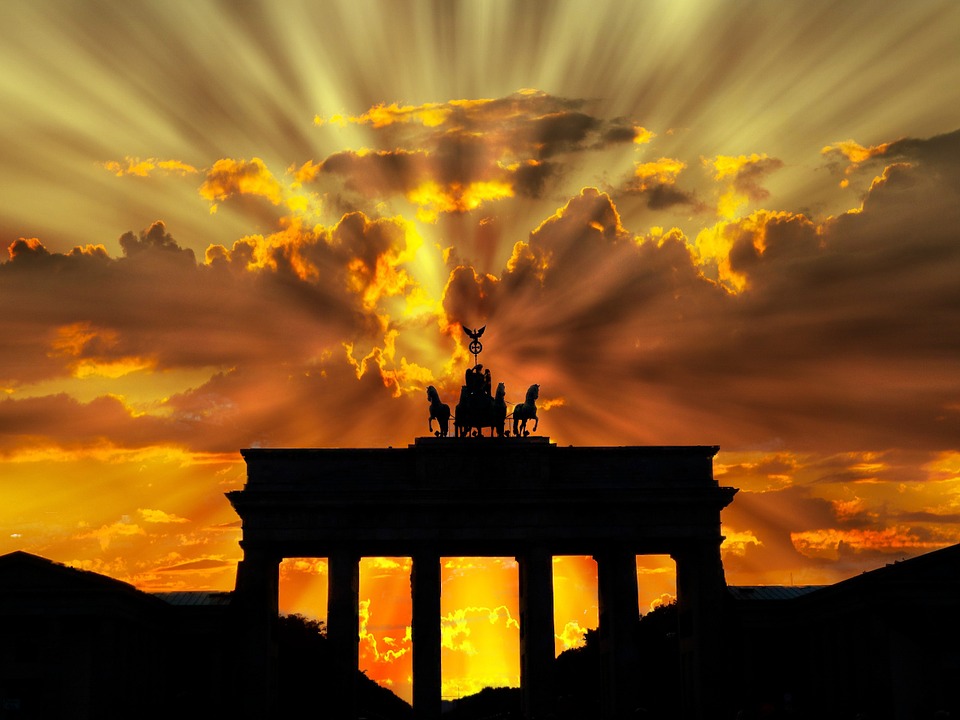 88% of population use Internet
Does it even surprise anyone any longer?
88% of Germans, roughly 64,2 million, are connected to the Internet and use it regularly. If anyone here doesn't believe in the power and potential of e-commerce, they should change their minds instantly. Almost 37% of people aged 55 and more use the Internet, so you shouldn't miss communication opportunities to this group!
GDP is continuing to increase in 2019
341 billions of euros, with a growth rate 2,96% YoY and 41,426€ GDP per capita. Sounds impressive? For sure.
Germany holds the 1st place in the world for logistical performance
The LPI (Logistics Performance Index) overall score judges the condition of the country's logistics, including the efficiency of the customs clearance process, quality of trade- and ease of logistics services.
Forecasts say about 88% of the online population shopping online in 2019
88% of 64,2 million Germans are predicted to finalize their purchases online. This gives a lot of opportunities to brands and online stores: they are likely to be visited and researched by millions of shoppers in Germany.
87% of German consumers use the Internet every day
This is another fact that should make you think about e-commerce in Germany really seriously. People use the Internet on a regular basis which means that they can get familiar with offers and messages and interact with them in real-time. Online shops, services' providers or brands, in general, should take it into consideration while planning the strategy of winning German customers' hearts. What's also interesting, 11% of Germans use the Internet at least once per week, making it an astonishing 98% in total.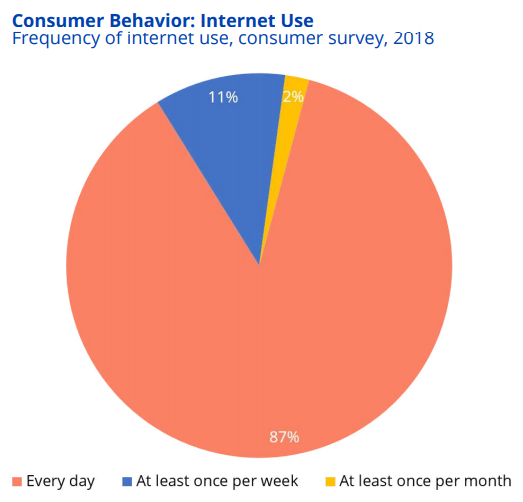 52% of German shoppers use PayPal as the main payment option
Only 1% of Germans pay by cash on delivery and over 26% choose invoices. Cards are chosen by "only" 12% of Germans shopping online. The variety of payment options gives a lot of opportunities for sellers, however, they can be challenging as well. Implementing third-party payment systems seems to be inevitable to make purchases as hassle-free and quick as possible, and therefore ease any pain in the customer journey.
Clothes are the most popular choice when buying with smartphone
Results here may come as a surprise, with 58% in favour of clothes and only 22% of cosmetics – less than a vacation! Also, thumbs up for books, bought by 55% smartphone online shoppers.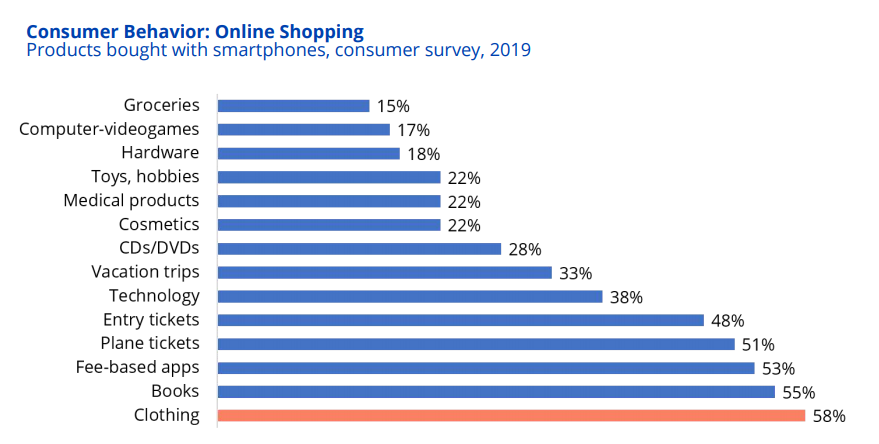 Most cross-border purchases come from within Europe to Germany (69%)
With an outstanding 69% in this one, there are still some blockers for shopping cross-border. 68% prefer large global stores when purchasing from another country, and over 55% of shoppers said that they don't feel comfortable shopping on a foreign website that is not in German. This shows the importance of introducing a few language versions on your shop's site.
The report points out that Germany is a very strong ecommerce market. European and worldwide e-commerce players should definitely take it into consideration while planning an expansion. The key points of successful e-commerce deals with German clients are rules, efficiency and punctuality. These factors matter the most.

—–
Do you want to know more about the German e-commerce market and international e-commerce industry, and get into high-quality networking with many opportunities to seal the deal?