To consistently come up with an engaging newsletter week after week can be quite the challenge.
Yet it's worth the effort because email can increase your customer retention and loyalty, as well as being a conversion channel that yields a massive ROI – if you know how.
Maja Schneider of Europe's email marketing leader Sendinblue compiled some tips to make your customers fall in love with your newsletters.
1.Form follows function – but aren't we all design lovers?
Even though the most important step in email marketing is that your emails are delivered well, first impressions depend on the visual aspect.
Besides creating templates that are aligned with your branding guidelines and CI, yourdesign components can help improve the engagement and reading time of your newsletter. Images should be of high-quality (avoid the standard stock images) and don't overuse them – the number of images and their size might affect your email loading time.
Be consistent with design elements (max. 3 different types of fonts, sizes and blocks), follow eye movement patterns and also leverage negative space to guide your potential buyers to the desired Call to Action (CTA).
2. Aaaand… Action!
When it comes to using CTAs, less is more to guide your readers to the action they're supposed to take (e.g. buying a specific product). Whatever your brand's value proposition, action words encourage a click as they imply achieving an objective: 'get it now', 'customize', 'shop now', 'join' etc.
For pros: Change perspective. Use the first person 'I' or 'me', as it shifts focus from you to the customer. 'Count me in', 'Reveal my code', 'Start my free trial', 'I'm in' are a few examples.
3. Love at first click
Making a good first impression is also crucial in marketing, and your emails are no exception. Your inbox envelope content consists of three key elements: sender name, subject line and preheader. You need all three to establish trust and interest with your target group. But how?
Incorporate your brand name into your sender name, e.g. 'Maja at Sendinblue'. Including a name can be an effective way to engage your readers on a more personal level.
Also aim to make your email subject line relatively short (max. 50 characters or less to avoid being truncated on mobile) but as informative as possible to capture your reader's attention at first glance.
The preheader text can add valuable context to your subject line and significantly boost your open rates. Your subject line and preheader text should work together to start telling your reader a story.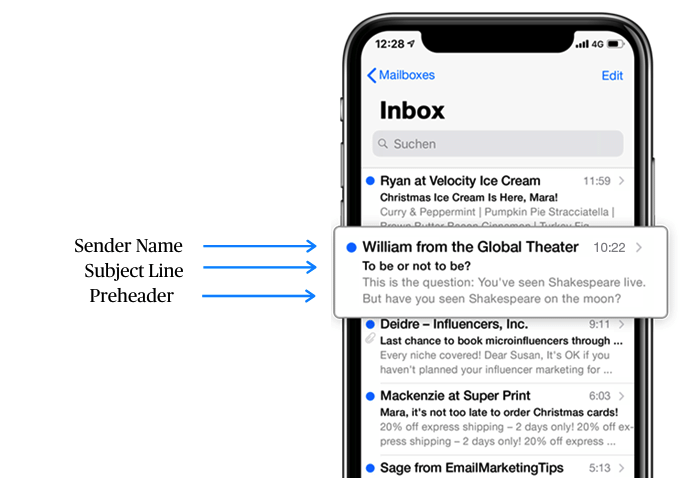 4.Use the power of welcome mails
Did you know that open rates of welcome emails are 4x higher and their click through rates are 5x higher than general emails? Don't miss out on that! Use them to set the precedent for future communications with your buyers.
Explain to them what they can expect from you and your brand, and sweeten the deal by offering an introductory discount.
Tip: Create a dedicated welcome path and keep new subscribers in a separate list for 6–8 weeks. Offer them your best content and encourage them to share their preferences free from distraction. This will help you to tailor your future paid newsletters to their interests.
5. Get personal like it's 2021
Effective personalisation goes far deeper than adding a first name. We're talking about dynamically changing entire sections of content based on a user's interests and behaviour, such as personalised product recommendations, offers, abandoned-cart emails, and customer surveys.
One of the biggest trends we're seeing in email design is a move away from the one-to-many generic approach in favour of personalised one-to-one emails based on customer behaviour. Advanced automation tactics such as lead scoring and email segmentation mean content creation can be tailored to the individual like never before, resulting in the most dynamic, innovative, and relevant email design to date.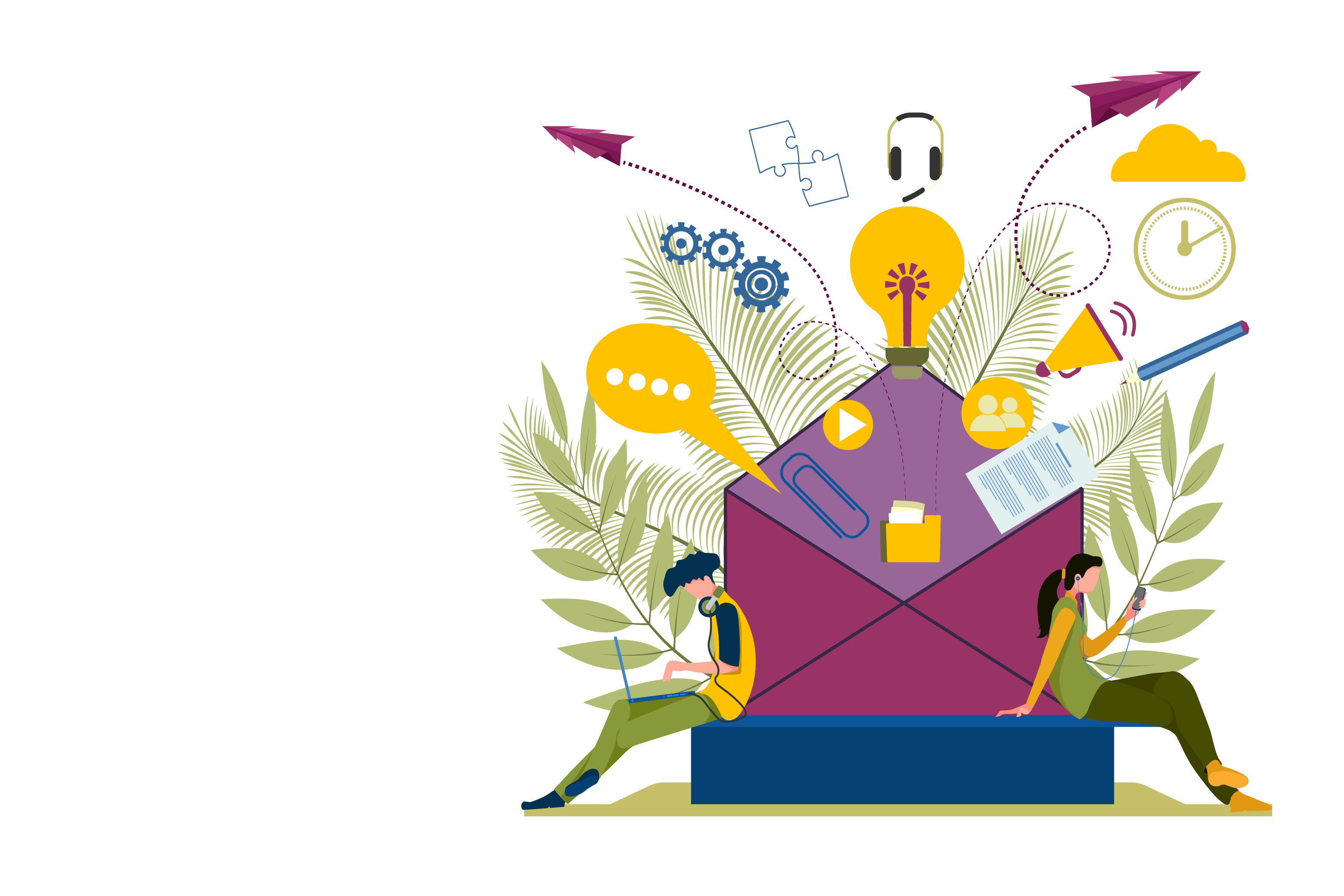 6. Make use of transactional emails
Your transactional emails are a goldmine because they will be delivered to your customer's inbox (unlike your promotional emails, which might accidentally sneak into Spam or Promotions folders).
Use this opportunity to increase sales, to encourage customer reviews and to get feedback from buyers. It's also a nice touch to use your brand colors, logo, and images of your products or brand in your transactional emails to make customers feel comfortable and ensure they remember you.
7. Make your customers to brand ambassadors
Referrals are still one of the best ways to get new customers. After all, consumers are more likely to listen to a recommendation from their friends and family than buy into polished marketing campaigns.
If someone is purchasing your products several times, there's a very high chance that they like your store and what you're selling. Leverage this by encouraging them to share it with their friends and family for a little reward – maybe offer them 10% off their next order, or throw in a small freebie with their purchase.
8. Close the deal with abandoned cart emails
According to Baymard Institute, the average abandonment rate for online shopping carts is 69.57%. This means that the vast majority of shoppers fill up their cart without hitting the final order now button. As a result, you could be missing out on a lot of sales.
The best way to follow up with your potential buyers is to send out an abandoned cart email within 24 hours and to play with the concept of FOMO (fear of missing out) e.g. by offering a discount with a time limit, product shortage or by showcasing advantages and other fitting products.
As you can see, there are many ways to engage your newsletter recipients, to build stronger customer relationships and brand loyalty as well as to drive more conversions. If you want to learn more about the potentials of email marketing, try out our free email marketing course Sendinblue Academy and get certified in less than 4 hours.
Maja Schneider – is Brand Manager DACH at Sendinblue, Europe's leading all-in-one platform for digital marketing and sales solutions. Her mission is to empower SMBs to leverage their true marketing potential by education and handing them easy-to-use tools.