In e-commerce, finding the right niche at the right time is the key.
A decade ago, selling eyewear online in Germany was no man's land and MisterSpex quickly spotted this opportunity. Mirko Caspar, Managing Director at MisterSpex, shares how omnichannel efforts helped the company grow to have 3M customers in ten European countries.
You work as the Managing Director at Mister Spex, a Berlin-based company running online shops with eyewear. How did the company start?
Mirko Caspar, MisterSpex: The idea of Mister Spex is based on an observation by its founder team: the e-commerce development and digitalization had left the optical industry in Germany completely untouched.
The vision was to become Europe's favorite way and place to buy eyewear. Making the shopping process easy, fun and delivering better value for money – simply using the internet.
The first online shop went live in Germany in April 2008. What started as a small online shop in one country, has after 10 years turned into Europe's leading online optician with more than 3 million customers and online shops in ten European countries.
And what's the etymology of company's name? Who is Mister Spex?
There is no actual person behind the name. We chose it because we wanted a name that is easy to remember, works internationally and has got something to do with eyewear. The name already discloses what we are all about: eyewear – Spex is used as an abbreviation for spectacles.
Mister Spex also offers a range of free services such as eye tests and adjustments to glasses. I guess these are not offered online! How have you organized this?
Mister Spex has an omnichannel approach, our focus is on combining the best of the two worlds online and offline. To this end we rely on the three pillars of online shops, own stores and a partner network of local opticians.
By now we have ten stores in Germany, all of them offer free services such as eye tests or adjustments to glasses. In addition, we have more than 500 partner opticians in Germany, Austria, Switzerland, the Netherlands and Sweden who also offer these services.
How large is the team behind Mister Spex? How many people do you employ? Do you also work with professional opticians or ophtalmologists?
We have more than 450 employees, based in Berlin and Stockholm. Among them are many opticians and optometrists across several departments, e.g. in our customer service, master workshop, logistics center, retail team and own stores. We in fact consider ourselves an omnichannel optician, not a mere retailer.
Your customers can try on glasses online. Here's the virtual fitting page in English in your UK online shop. When did you introduce this feature?
We introduced our online 3D virtual fitting feature already in summer 2011 and it has become very popular among our customers. Through the camera on their laptop, tablet PC or smartphone they'll see a live image of themselves and can virtually try on different glasses.
The frames will move along with them when they turn their heads. It makes it more convenient to find glasses you like; moreover it is also a great way of getting a feeling for what a piece of eyewear looks like on you – kind of like looking in a mirror.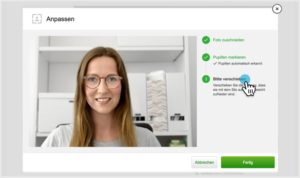 How is the process of buying eyewear online better or more convenient than doing it in a brick and mortar optical store?
If you ask consumers today, two thirds of them don't enjoy buying glasses the traditional way. They are not sure what fits them (i.e. they don't know their size and face shape), the process is cumbersome and the prices are very high.
Online offers a lot of advantages: a huge selection with more than 9,000 glasses and sunglasses from more than 100 brands, good value for money combined with fast shipping.
What's even more important is how we've designed the customer journey at Mister Spex to be as smooth and convenient as possible: the goal is to help our customers find their perfect pair of glasses.
We educate them and once they've created a customer account with their values they can start shopping with great value for money!
So how do you lead your customers on their path to buying the perfect glasses?
As a first step, in our online shop they can use filters such as face shape, head width or glasses shape to select their favorites models. Then they can try these on virtually: They can upload an image of themselves and use the 2D fitting feature or they give the 3D fitting tool a try.
Furthermore, they also have the option to try out eyewear at home – to this end we offer a free home trial where customers can select up to four different frames. Once they have found their favorite model (or models), they can just let us know, provide us with their prescription values and we will finalize the order in our Berlin-based master optician workshop.
Even after customers have received their new piece of eyewear, the process remains completely free of any risks: we guarantee a 30-day money back period on all products, even on prescription glasses.
And if you need a fitting, we have the stores and partner opticians where you can get that for free. So as you can see, each step of the customer journey is tailored to convenience and ease of use.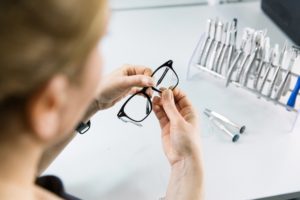 At the moment, the eyewear niche in the e-commerce industry is quite saturated. What is your competitive advantage in this environment?
There is one particular feature that makes us stand out of the industry crowd: we offer complete transparency regarding the prices of our lenses.
We actually already include high-quality lenses in the prices for our frames, i.e. we don't charge you extra for any regular lenses.
Even if you buy branded or luxury frames, they will always have UV filter and a super-reflective, scratch-resistant coating. What for many other opticians is an added cost, is included as standard when you shop at Mister Spex.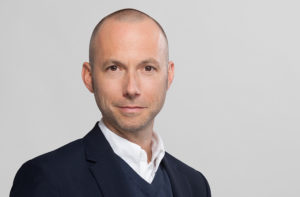 Dr. Mirko Caspar – studied business administration at the University of Münster, where he went on to gain a PhD. He was appointed corporate consultant at McKinsey, with a focus on marketing and strategy, senior director for business development at the entertainment conglomerate Universal Music, and managing director of its mail order subsidiaries, and managing partner of the virtual world company Metaversum. As the managing director of Mister Spex, Caspar is responsible for the Marketing, CRM, Category Management, Public Relations and Product Management divisions and is in charge of international markets.
***
Want more interviews with top e-commerce industry professionals? Check out our Interviews section!