Shipping on Online Marketplaces – what can make THE Difference for your Customer
Online Marketplaces are a driving force in e-commerce and crucial to retailers' success. Hardly any online retailer can get past them in the long term. One major challenge in Online Marketplaces is shipping. How exactly should merchants master this?
The competitive pressure in e-commerce is enormous – especially for smaller and medium-sized retailers. Compared to established companies whose online stores already have a high visibility and reach on the Internet, they face the challenge of having to compete against this visibility while at the same time increase their own reach as quickly, effortlessly, and cost-effective as possible. But it is not just established companies that make it difficult for smaller and medium-sized retailers. The vast range of online offers also makes it increasingly complicated even to be found.
Online Marketplaces provide Opportunities for Rapid Reach
In this environment, it is primarily the online marketplaces that open opportunities for retailers to increase their visibility quickly and sustainably. Amazon, as the largest online marketplace, is considered "the place to be" for retailers who want to quickly increase their reach. Still, other marketplaces also provide them with good opportunities to quickly reach more customers and therefore increase sales. eBay, OTTO Marketplace, and Kaufland.de are among the most important places to start for online retailers who want to enter the marketplace business.
The positive impact of marketplace platforms such as Amazon, eBay, Etsy, Alibaba, and many others on reach is confirmed not least by numerous studies. For example, the study
"E-Commerce market Germany 2022" provides insights into the potential of marketplace sales. For this purpose, the study looks at 1,000 of the top selling B2C online stores as well as selected platforms. One core finding is that many online retailers already generate more sales on marketplaces than in their own online store. It is no coincidence that almost half of the online stores surveyed in 2021 already had an additional store profile on Amazon and more than a third had one on eBay. After all, the advantages offered by marketplace platforms are manifold and now go far beyond just increasing a company's own visibility.
The right Marketplace for every Industry
While visibility is the probably the biggest advantage of marketplaces in e-commerce, these platforms additionally also provide online retailers with the opportunity to address specific target groups. So-called Niche Marketplaces are enjoying growing popularity among customers and online retailers. Instead of generalists, they feature specialists offering products for a small target group. The boom in niche marketplaces has created many marketplace platforms on the web, not least in the last seven years. According to the study "Die Marktplatzwelt 2022″ ("The Marketplace World 2022"), there are now more than 200 B2C online marketplaces in the DACH region alone – including such giants as Amazon, eBay, Alibaba and Etsy. The number of active platforms in the B2C sector has thus increased by an astonishing 40 percent compared to 2020.
The motto behind the increasing emergence of smaller marketplaces as alternatives to the giants Amazon, eBay and the like: "The right platform for every retailer". The considerable number of different marketplaces makes it comparatively easy for online retailers to successively expand their customer base and benefit from higher order frequency. However, with these opportunities of more visibility, a broader customer base and a higher order frequency in sales some challenges also come up for online retailers. At the top of the list is the subject of shipping.
Dispatch on Marketplaces – a Challenge for the Customer Experience
The biggest task in shipping for online retailers is always to ensure the best possible customer experience while remaining economical. This is a task that should not be underestimated, as most online retailers know. Customers have grand expectations, as numerous studies have shown.
Walking a Tightrope on Shipping Costs
Buyers expect favorable shipping fees, for example. The highest conversion can be achieved if the retailer offers free shipping along with free returns. Admittedly, consumer awareness is changing here as the issue of sustainability becomes more of a focus. Nevertheless, for 62 percent of shoppers, overly expensive delivery costs are a reason not to complete the order in the online store. Loss of conversion is therefore predestined when shipping costs are too high.
Delivery Speed and Shipment Tracking for every Marketplace Store
Two other aspects that can become complicated when shipping via marketplaces are the speed of delivery and the tracking of the shipment. To ensure both, the various systems of marketplaces and online retailers must seamlessly communicate with each other. In addition, it is important that warehouse IT components are also smoothly integrated into the entire order processing, thus speeding up the overall shipping process. Customers in Germany expect their parcels to be delivered within two working days. Speedy warehousing is therefore an important prerequisite for meeting this expectation – regardless of whether the products are sold via marketplaces or the company's own online store. Apart from its IT, the warehouse structure and hardware (e.g., automated conveyor belts) should consequently be designed for a fast-shipping process too.
In addition, it is important to keep an eye on the Shipping Service Providers when it comes to delivery speed and tracking: Which carriers have optimized routing, for example? Who allows shipping to be customized to fit the respective shipment? The speed of shipping is subject to many factors that online retailers should consider for each individual marketplace just as they do for their own online store.
Flexibility in Delivery
In addition to fast delivery and seamless shipment tracking, customers also expect online retailers on marketplaces to provide a free choice of delivery option. Choices include, for example, home delivery against signature or contactless, delivery to a parcel locker or a parcel shop. Here, too, it is crucial for online retailers to make sure that a variety of delivery options can be offered on the different marketplaces.
Challenges with Returns
Another crux of the matter when selling via online marketplaces are returns. Amazon, for example, has recently been criticized for making it extremely easy for customers to file a return. Retailers fear that the recent changes to the returns process could lead to increased abuse of the right to return goods and that customers could give false reasons for wanting to receive a free return. This could, for example, have a negative impact on merchant ratings on Amazon.
New Amazon Returns Process since the End of October 2022
In the Sellers Forum, Amazon announced changes to the returns process. Accordingly, as of October 31, 2022, all sellers with a default return address in Germany who sell on Amazon's marketplace must either offer prepaid return labels for a shipping method including tracking or offer refunds without a return of item for all customer return requests that fall within the scope of Amazon's Return Policy.
However, returns are not only a hot topic for sellers on Amazon, but also on other marketplaces. While they counteract sustainability strategies, customers still expect a simple and ideally complimentary way to return items. Perhaps a middle ground for reducing returns and yet not losing hordes of customers could be to no longer offer returns completely free of charge, but instead to expand product descriptions, and enhance them with product images and additional information about products, for example. Naturally, this applies both to the company's own online store and its marketplaces.
Unique Requirements in Cross-Border Commerce
One last aspect that is crucial when selling via online marketplaces is Cross-Border Shipping. After all, customers from different countries usually have different preferences. Particularly with international sales, something facilitated by many marketplaces, it is important to cover all these preferences to the greatest possible extent. Otherwise, there is a risk that international customers will refrain from buying due to an impaired customer experience.
The high demands of their customers mean that retailers must take a closer look at their shipping – and that for each of their individual marketplaces. However, retailers both want to and ought to stay focused on sales, to put the customer experience in the spotlight here. Having to simultaneously deal with the shipping aspect of this can lead to resource bottlenecks, especially for small and medium-sized online retailers. Fulfillment Service Providers represent one way of ensuring that the customer experience is not neglected when it comes to shipping.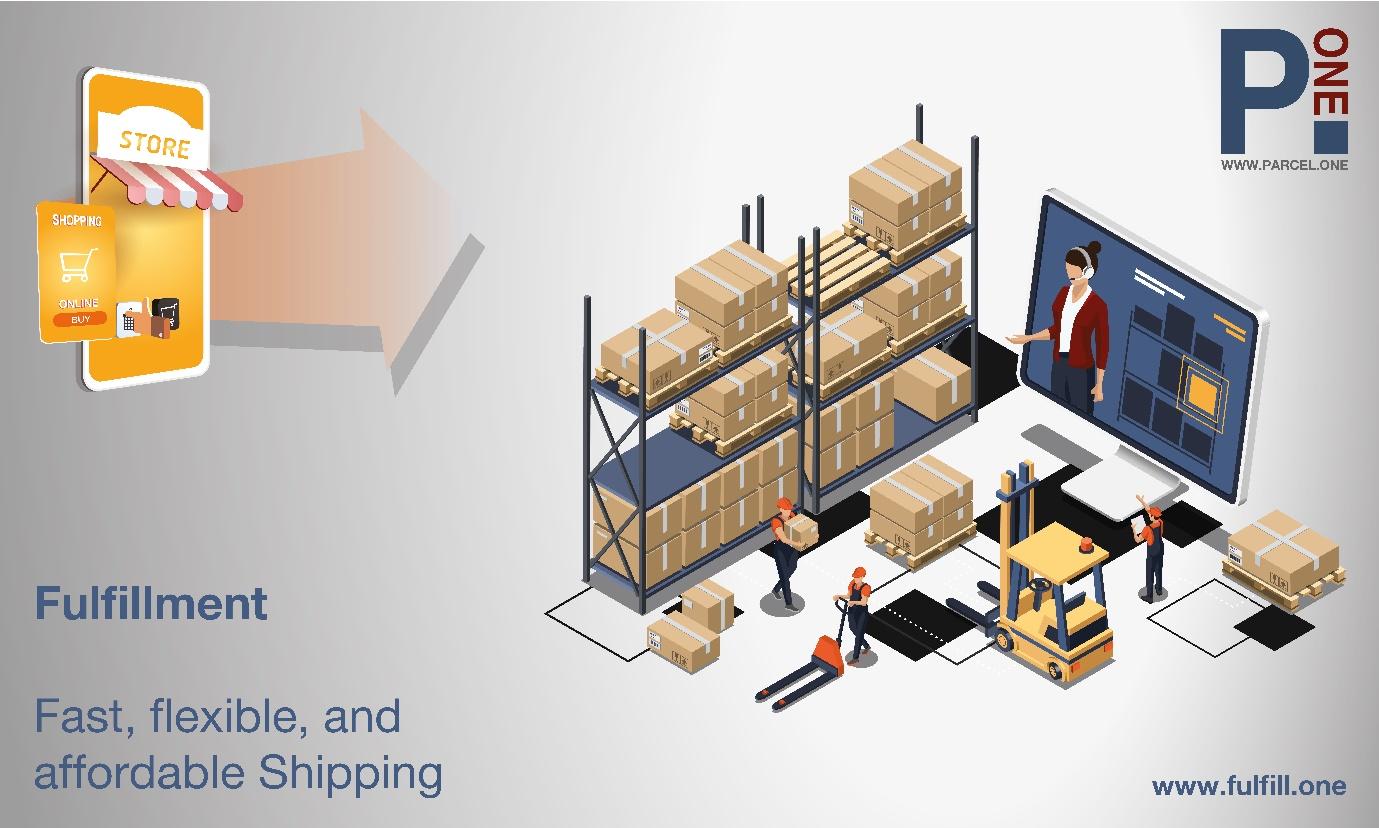 Fulfillment: Fast, flexible, and affordable Shipping
Online retailers active in one or more marketplaces are faced with rapidly growing order volumes. That is great for sales but challenging for shipping. Fulfillment Service Providers take over the processing of orders for retailers – from picking to packaging all the way to final delivery to the customer. With their easy-to-integrate platform solutions, Fulfillment Service Providers provide optimal conditions for this, as well as for marketplaces and their merchants. In this way, they achieve a reliable shipping process for national and international buyers. But how exactly does Fulfillment enable fast, flexible, and inexpensive shipping?
1. Speed through Automation
Automatic processes in the warehouse result in enormous time savings in the shipping process. Long waits due to picking, in-house transportation of goods, and the preparation for shipping can thus be avoided. This facilitates faster shipping processes than is the case with exclusively manual processes.
2. Flexibility Thanks to Local Delivery Service Providers
In both domestic and cross-border commerce, fast and flexible delivery stands and falls with the Delivery Service Provider. Local deliverers know their customers' preferences best and are usually ideally suited to meet their needs. Fulfillment Providers that collaborate with local Delivery Service Providers can use this to maintain the customer experience in the best possible way and, for example, provide a consistent Tracking-ID across borders that enables customers to track the shipment in their own national language on Delivery Service Provider's side.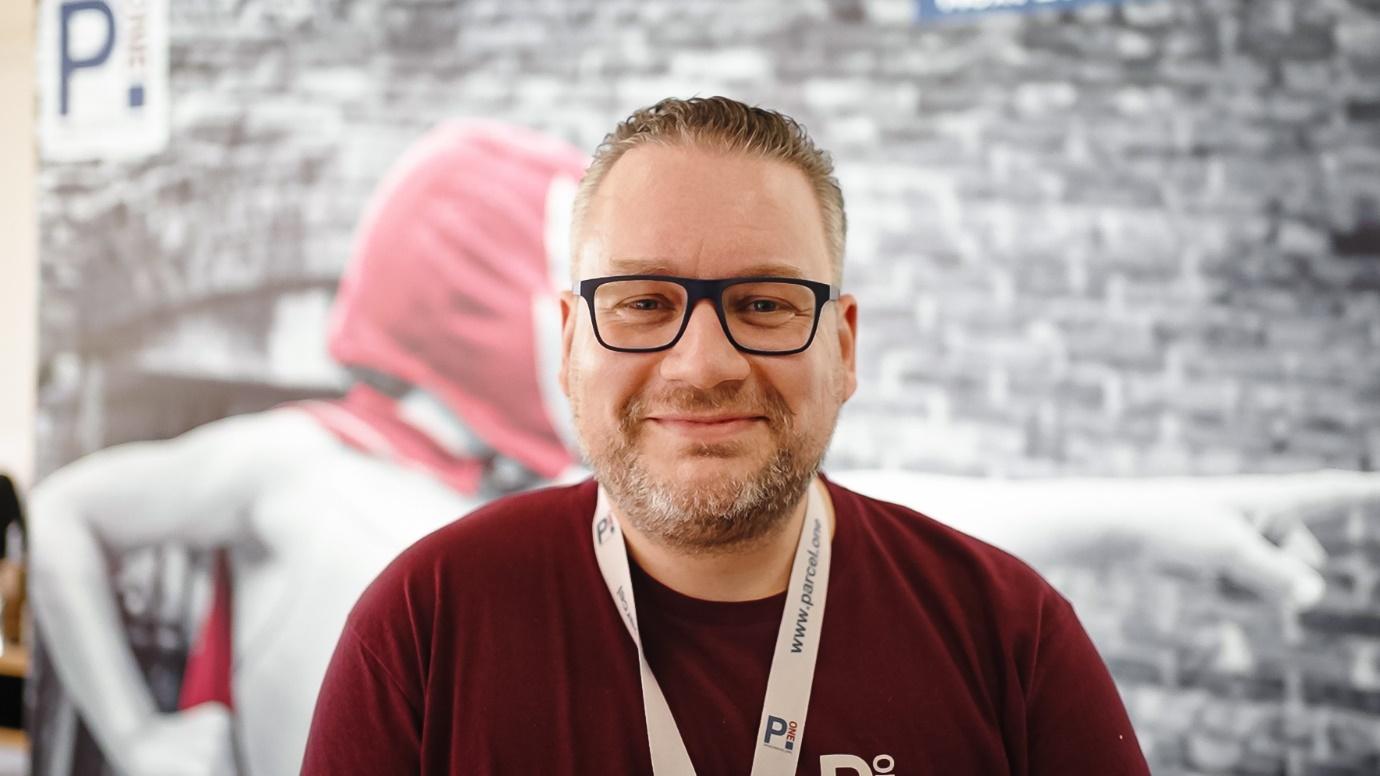 "If you want to succeed in another country, you have to take the market there just as seriously as your own. Otherwise, you can't compete alongside the local players." (Micha Augstein, Founder & CEO of PARCEL.ONE)
3. Favorable Shipping Prices with Optimized Shipments
PARCEL.ONE collaborates with more than 45 different Delivery Service Providers and networks both domestically and abroad. Depending on the size and weight, as well as the respective product bundling of a shipment, the company can determine and offer the best combination of speed, flexibility, and price to suit individual needs. This enables e-commerce retailers to offer their customers a customer experience with shipping that they nowadays expect, not only in their own online store, but also in their online marketplaces.
Attractive Shipping Conditions become a Competitive Advantage in Online Marketplaces
The high number of different platforms is visibly increasing competitive pressure in e-commerce. Consequently, the shipping conditions offered by online retailers to their customers also need to become more attractive. This applies to their own online store just as much as to marketplaces: Retailers delegate a lot of responsibility to online marketplaces when selling via them. If shipping conditions there do not meet customer requirements, ultimately the customer experience is at stake. And that can have a negative impact on the conversion rate. Attractive shipping conditions are therefore a key driver of sales growth. Logistics Service Providers such as PARCEL.ONE have a thorough knowledge of the various target markets, and enable cost-effective, fast, and flexible shipping – in the merchant's own store and in each marketplace. This gives them more time to focus on their actual business, while at the same time consumers benefit from the best shipping service.