Are you thinking about starting an ecommerce business and earning money online? With the right planning and preparation, your new business can be a huge success in one of the fastest growing industries in the world.
Before you can start selling products online, however, there are several tasks that you need to complete. In this blog post, we will provide a checklist of 10 steps that will help get your ecommerce business off the ground. Let's get started.
Market research
#1 Find your niche
When it comes to ecommerce, there are a huge variety of different products and services that you can sell online. However, to avoid entering a crowded marketplace, you need to find out whether or not there is sufficient demand for what you want to offer in order for your idea to be profitable.
Do some market research and try to identify a niche that you can tap into, preferably something that you are also passionate about. After you have identified an area with potential, make sure that you are able to offer something with a unique selling point that will set your ecommerce business apart from the competition. Speaking of which…
#2 Research the competition
Now that you have identified a niche with potential, it is time to research the competition in that industry and check that your offer is unique enough. See what other ecommerce businesses are selling and see how they are positioning themselves in the market.
What do their websites look like? How are they marketing their products or services? What kind of pricing strategy are they using? By understanding your competition, you can learn from their mistakes and also get some ideas of what does and doesn't work in your industry.
Don't forget that this isn't a one-off process – you should also keep an eye on your competition after you have launched your ecommerce business to see how they are adapting and changing over time. This will help you stay one step ahead and maintain a competitive edge in the market.
#3 Identify your target market
Once you have a unique offer that will stand out from your competitors, you need to understand the wants and needs of your potential customers.This is important as it will determine how you position your ecommerce business and what marketing strategies you use to reach them.
Consider factors such as age, location, gender, interests, and income when trying to identify your target market. Only when you have a good understanding of who they are and create buyer personas to match can you start planning how to reach them with your ecommerce business.
Setting up and promotion
#4 Choose an ecommerce platform
After you have done your market research and understand who your target market is you need to choose the website or online store where you will sell your products or services.
There are a number of different ecommerce platforms available, so you need to do some research and find one that is right for your business.
Some aspects to bear in mind when choosing include: ease of use, cost, features, payment methods, shipping options, and integrations. There are many different available ecommerce platforms out there, so be sure to pick one that is right for your business by using a free trial if possible.
#5 Design your ecommerce website
Now that you have chosen an ecommerce platform, you will need to integrate it with the site you create for your online store. This can be a daunting task, especially if you have no experience in web design or development.
That's why it might be worth hiring a professional, in which case you must brief them on your brand identity and what kind of look and feel you are going for. If you decide to build an ecommerce website yourself, make sure to come up with a responsive design that looks good on both desktop and mobile devices.
It is also important to have clear and easy-to-use navigation. Your ecommerce website is the virtual face of your business, so it is important to make sure that it looks professional and trustworthy.
#6 Write product descriptions and add images
Your ecommerce website is almost ready to launch, so the next step is to add products and details about them. This might seem like a simple task, but it is very important to get right because compelling descriptions and nice images are more likely to convert potential customers into paying ones.
Your product descriptions should be straightforward and concise, while also highlighting the unique selling points of your product. They should also be optimized for search engines, as this will help potential customers find your products more easily.
Make sure to add high-quality images of your products too. These should be clear and show the product from multiple angles. If you can, use lifestyle images to give potential customers an idea of how the product can be used in practice.
#7 Promote your business
With your ecommerce website up and running, you are ready to start promoting it in order to drive traffic and generate sales. There are a number of different ways to do this, and the most effective approach will depend on your target market.
Some of the most common methods include: search engine optimization (SEO), search engine marketing (SEM), social media marketing, email marketing, paid advertising, and content marketing. Whatever strategies you decide to use, track your results so that you can fine-tune your approach and get the most out of your ecommerce marketing efforts.
Selling and growing
#8 Manage customers and orders
Once your ecommerce business is up and running, you can start signing up clients or subscribers and taking orders. In order to do this, you need to have a system in place for managing customers and orders.
It is worth investing in one of the good quality software solutions that are available, which will make it easier to run your ecommerce business on a day-to-day basis. Some of the features you might want to look for include: automated billing, invoicing, shipping, and customer management.
#9 Keep records of sales and income
As your ecommerce business grows, it is important to keep track of your sales and income so that you can file taxes correctly and make informed decisions about where to invest your resources.
You can either do this manually using spreadsheets (for example), use accounting software to automate the process, or hire a certified public accountant to do it for you. Whichever approach you choose, make sure to keep updated records so that you can stay on top of your ecommerce business finances.
#10 Analyze the results
Finally, after you have been running your ecommerce business for a while, it is worthwhile to analyze the results in order to see what is working and what could be improved.
There are a number of different metrics you can track, but some of the most important ones include: traffic, conversion rate, average order value, customer lifetime value, and return on investment (ROI). By regularly analyzing your ecommerce business results, you can make necessary changes and tweaks to improve your performance.
Summary of our starting an ecommerce business checklist
#1 Find your niche
#2 Research the competition
#3 Identify your target market
#4 Choose an ecommerce platform
#5 Design your ecommerce website
#6 Write product descriptions and add images
#7 Promote your business
#8 Manage customers and orders
#9 Keep records of sales and income
#10 Analyze the results
Conclusion
Starting an ecommerce business can be a daunting task, but following this checklist will help you get started on your journey as an ecommerce entrepreneur. By following these steps, you will be well-positioned to succeed in the ecommerce marketplace.
Remember to research the target market and competition for your chosen niche, build an informative and SEO-optimized website integrated with your chosen ecommerce platform, and promote your business effectively. And finally, don't forget to keep track of your sales and customer accounts, and analyze the results to grow your online store.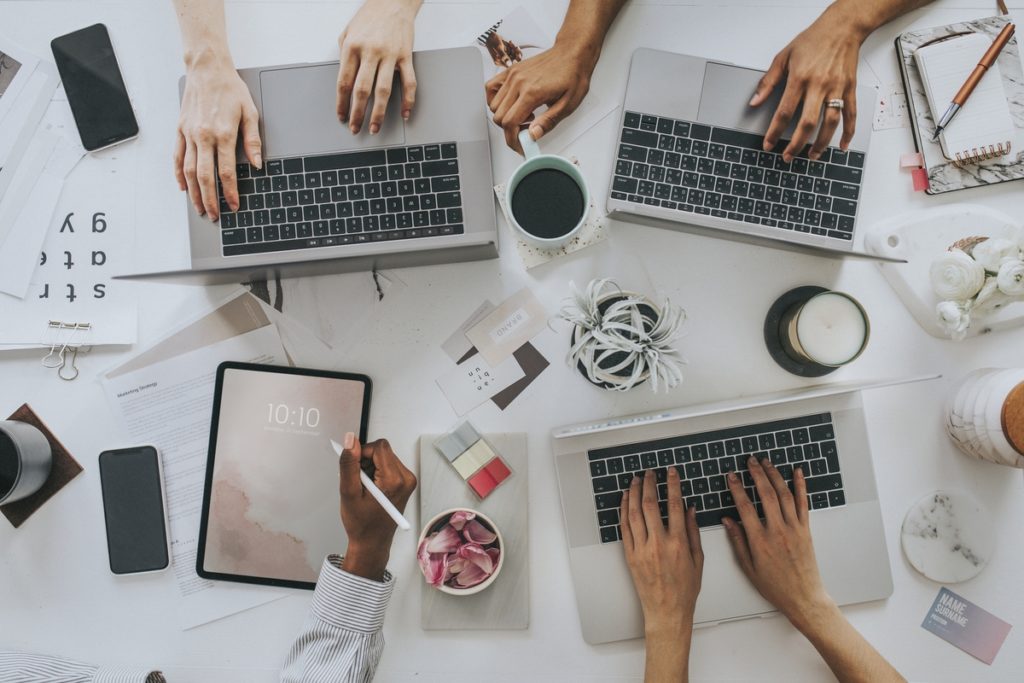 Starting an ecommerce business FAQs
What are the biggest challenges I might face when starting an ecommerce business?
Some of the biggest obstacles you might have to get over when launching an online store include: building a high quality website, driving traffic to it, converting visitors into paying customers, and scaling your ecommerce business to support growth.
How much does it cost to start an ecommerce business?
The funding needed to launch an online store can vary depending on a number of factors such as the size and scope of your operation, as well as the value of the products or services that you intend to sell. However, in general, you can expect to need a few thousand dollars at a minimum to get started.
How do I price my offer correctly?
Setting the retail price of your products or services is a tricky balancing act because you might not make enough profit to sustain your ecommerce business if you price them too low, but potential customers might be turned off and look elsewhere if you price them too high. To come up with the right price point, use your market research and experimentation to come up with a pricing strategy that works for your ecommerce business after adjusting if necessary.
What are the most common mistakes people make when starting an ecommerce business?
One of the most common pitfalls that entrepreneurs fall into when launching an online store is not doing enough research on their target market and competition. This can lead to a number of problems, such as not having a clear understanding of what potential customers want or need and not being able to identify the unique selling proposition of their ecommerce business.