The paths of cooperation on Instagram and YouTube have long been worn, so a dose of fresh blood is refreshing not only for the branders themselves, but above all for the recipients of their advertising messages.
Facebook marketing is already consciously used by the vast majority of companies actively running business profiles and creating paid promotional campaigns.
However, the Internet does not end with these giants. There are spaces that are still not fully understood and developed, in which the entrepreneur has a number of possibilities, a chance to exist and effectively catch the attention of a potential client without involving huge financial resources. One such place is TikTok.
We explain why TikTok attracts so many users.
What is TikTok
TikTok in 2020 landed in the first place in the ranking of the most downloaded applications, ahead of WhatsApp and Instagram. Its number of downloads so far is impressive – in May 2020, 2 billion downloads were announced.
Of course, this does not mean that so many people use the application – there are talk of 800 million active users, which is still impressive. However, these are not official data, because TikTok does not disclose these.
In TikTok, each video can be up to 15 seconds long. The website's motto fits this: make every second count -. Lipsync videos are especially popular – teens play back their favorite songs and record themselves as if they were singing themselves. Short choreographies or jokes are also liked a lot. Among the available options, we can mention, among others lip-sync films, skits, educational materials (eg DIY, tutorials, industry tips).
If the user likes the movie, he gives him a heart or writes a comment – but this is only possible after creating an account on TikTok. Instead of a mobile phone number, an e-mail address is sufficient for registration.
What makes TikTok stand out of the crowd
It can certainly be said that watching and creating on the TikTok platform unleashes creativity, and thanks to the short and easy-to-digest form, the materials published in the application engage and effectively engage the audience.
An additional advantage is the announced, interesting ad formats, incl. promotional hashtags that encourage you to take part in the brand's challenge or filters and overlays (similar to those found in Instagram stories).
Who are Tiktokers
TikTokers, or users of the TikTok application, are people who create short film formats that meet (most often) one of the topics mentioned. What distinguishes them from the creators of other platforms is the growth rate of their profiles and the dizzying number of followers and interactions in connection with their publications.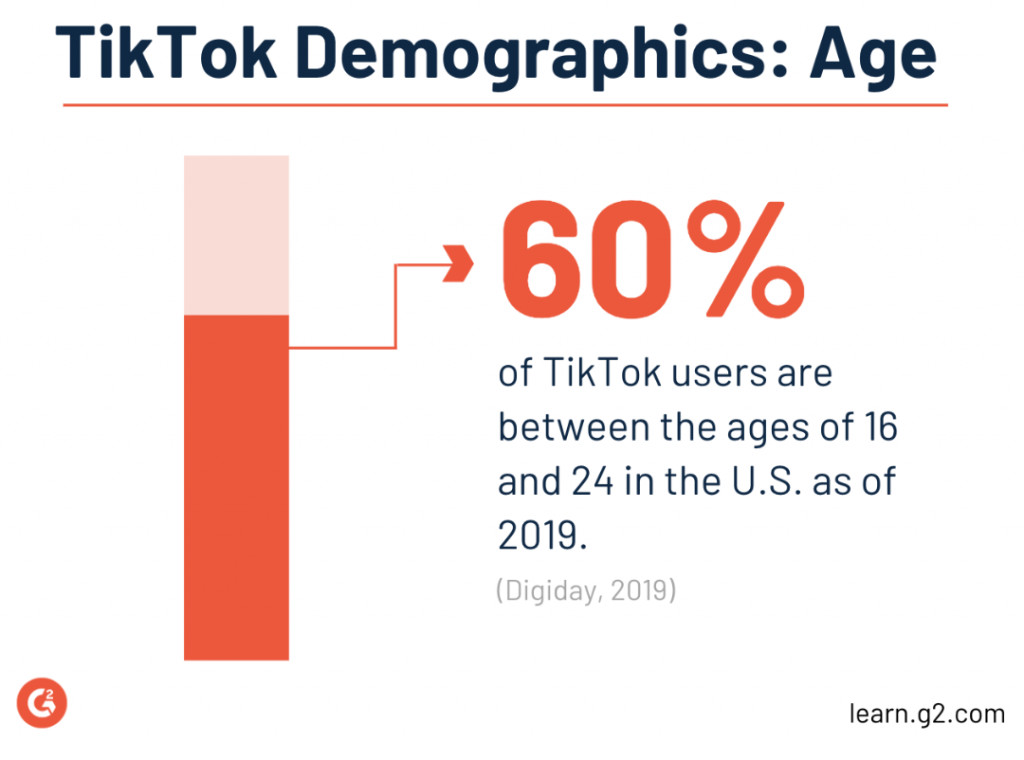 Forms of using TikTok in marketing
Own brand channel
This is the first thing that comes to mind with each new social medium. It is important to choose one or two charismatic people who will constantly lead the brand's channel. It is worth choosing people with a sense of humor and dancing skills. Then all you need is a good light, your own original idea and a proper presentation.
Product Placement
The leading users of the website collect tens of millions of followers and their content reaches hundreds of thousands of recipients. Working with people who are able to promote a product, thanks to their reach, image and creative approach, is a good way to advertise.
Often, in the package, we can decide to extend the promotion of the product to additional social media channels, thus expanding the group of recipients. It will work well among brands that have an offer for people of all ages. Influencer marketing on this website is an effective channel for reaching customers for many companies.
TikTok is used by many stars that we know from the stage, television and the Internet, as well as the sports field.
Have you missed the TikTok opportunity? Expert comment
It's time to learn something new about social networks. You may think that the social accounts you already have are enough. If that is your thinking, I think you're wrong. We at Stronger feel that it's practically mandatory to be visible on TikTok. Depending on your target audience, it could be an absolute must.

TikTok was launched in 2017, and Stronger decided to start using it as a new platform in 2019. Today, Stronger has more than 17.8K followers on TikTok and over 621K on Instagram.

Statistics show that TikTok is mainly used by people aged 13 to 30, but nearly everyone has heard about TikTok today. More than 2 billion people have downloaded TikTok, and it's much easier to reach out to customers and users around the world through an app that can be used anytime, anywhere. 

There were – and still are – very few companies that have established themselves on TikTok, so we decided to start developing a strategy for TikTok to be at the forefront.
If you've missed what TikTok is all about, we would say it's about visibility on social media.

@sephora In honor of Pride 🌈 ##Pride ##Shelfies ##SephoraShelfie
♬ original sound – sephora

TikTok is exclusively about publishing 15- to 60-second long videos. Short 'sketches', where humor is often the common thread, fill the entire TikTok flow, making natural marketing more difficult. That is its main differentiation from, for example, Instagram, where you instead follow a person's everyday life from breakfast to evening.

Given that Stronger frequently works with influencers, influencer marketing is also what we focus on when we work with TikTok. A big challenge there, however, is that TikTok influence does not work in the usual way, where users follow people who inspire them in different categories, like fashion, career, makeup, and fitness. Instead, TikTok influencers, who often work with humor, lack the 'loyalty' from their followers that many have on Instagram. As a TikTok user, you want to follow the creators on TikTok who generate the most fun content, and it doesn't matter what they are wearing, who they are working with, or how often they train. This means that the strategy we use for collaborations on Instagram cannot be applied to TikTok.

@crocs Same Crocs, different looks. ##BrooklynWedge @jessethepompom
♬ original sound – crocs

We are currently testing collaborations to see how they can work and what value they provide. Since TikTok is more of a brand-building channel compared to, say, Instagram, it's hard to draw quick conclusions, and it must be measured over time.

To understand how TikTok works, familiarize yourself with the platform and learn how to use it. Ask around among those who use TikTok, if you are personally not a user. And I recommend looking at how an experienced TikTok user uses it. I think that, as a non-user, you will be surprised at how fast the content is consumed and how quickly the user decides whether to spend 15 seconds watching your clip or scroll to the next.

Juri Gendelman – Head of Growth and Co-Founder at Stronger
Over to you
TikTok is a powerful tool that can be used in many ways in marketing. Its possibilities are not limited only to the entertainment function, but also provide an appropriate ground for marketing and even educational activities.
Think about how you can promote your own brand or company on this website!
However, if you do not have the right resources for this in the form of free people that you can delegate to create content on this channel, there is always a value in the form of TikTok influencers and new advertising formats.