Germany-largest city running sessions, free yoga classes, camps and various festivals – this does not sound too much like a must-do for an eCommerce brand, or does it? Well, then you still need to see how SportScheck has combined this with selling sportswear online and offline. In this interview, Jan Kegelberg reveals how a properly thought-out strategy and targeted customer engagement initiatives attract crowds and ensure the company's prosperity and growth.
Paulina, Ecommerce Capitals: At SportScheck you used to say, "We do sports". Okay, so what sports do you personally do?
Jan Kegelberg, SportScheck: "We do sports" is our old slogan. We do not use it anymore. However, personally, I still run and play golf.
Since September 2015 you are the Chief Digital Officer ar SportScheck, which is an online shop combining sportswear and sports equipment with the practice of sports – as you also encourage users to try new leisure activities. Sounds genius! What are the origins of this idea? Has SportScheck been like this from the very start of the company?
SportScheck has historically been very engaged in the sports community. Very early, SportScheck already organized skiing trips and provided skiing courses for beginners to get into the sport. Today we operate the largest inner city running series with more than 100.000 runners in 20 cities in Germany, we offer free yoga sessions, running camps, winter testivals, outdoor testivals, and many events more.
Through SportScheck Events, the company is also running some creative projects such as SportScheck WinterTestivals and OutdoorTestivals. Can you tell us a bit more about them? How regular are these? What is the feedback of your customers
Almost all our events happen annually. The OutdoorTestival and the GletscherTestival are special events where our customers are invited to try and test the latest innovations in real live and learn about new features and materials to improve their own sports experience. Both events are sold out every year and people come from all over Germany, Austria, and Switzerland to be a part of the experience.
There is a growing eCommerce trend of brands engaging customers. To really engage is, however, difficult. How do you tackle this problem at SportScheck?
SportScheck already has all the elements which make up the ecosystem for sportive and active people. We offer products, services, content and community, as well as sports experiences. Our challenge for the years to come is to bring all those elements together in a natural and value adding way for our customers. This way SportScheck will evolve from one of the leading sporting goods retailers to one of the leading sport ecosystems.
SportScheck also has around 20 stores, so how do you manage your online and offline sales? Are these combined in any specific way?
SportScheck has been in the omni-channel business for many years. We not only offer omni-channel experiences in a way that customers can order online and pick up their goods in the store, or that our customers can schedule a personal shopping experience online in any of our stores. But, we are also able to sell all products (online and offline) in any store through our inStore iPad App. This tool/service enables our sales staff in the stores to access any inventory and have the product shipped to the customer's house or to any SportScheck store for the customer to pick up.
​Do you do any cross-channel campaigns? What is the brand's priority now – is it the online or the offline presence? Or perhaps you treat these channels equally?
Currently, our sales are split 40%/60% between online and the stores. We strongly believe that stores will be relevant for our vision and operational success. We treat both channels equally and we see strategic advantage in having an omni-channel setup.
SportScheck is available in the entire DACH region. What is the position of the company in Germany compared to Austria and Switzerland?
SportScheck currently sells in all three countries. However, we operate retail stores only in Germany. In Austria and Switzerland we are represented through our online store. Germany is our home turf, here we generate most of our sales. But Austria and Switzerland are important regions for us in terms of future growth.
Based on your expertise – since many companies from outside Germany think of entering the German eCommerce market – would you recommend starting in Germany and entering Austria and Switzerland later? Or perhaps it is just fine to enter the entire DACH region at once?
This question cannot be answered generally. This strongly depends on a company's strategy, market segment, etc.
In your LinkedIn profile you've mentioned that you were also the CEO of a small technology startup in the field of live streaming and communication. The company completed two rounds of funding, secured technology patents, but ultimately did not achieve commercial traction. It all took more than two years. I guess that since you've included this in your profile, you don't perceive this as a failure – while many other people would! What did this episode of your career teach you?
No, it was a very valuable experience. Building something from scratch is quite different than operating within a developed framework or an organisation. Planning periods are much shorter, results must be delivered in a much shorter timeframe to keep the project going, but also many more topics must be dealt with. But most importantly, it is crucial to learn to focus. For a startup, the world is wide open, the opportunities are endless and it becomes very tempting to pursue too many options at the same time. Only clear focus helps to keep teams, tech, and funds on track.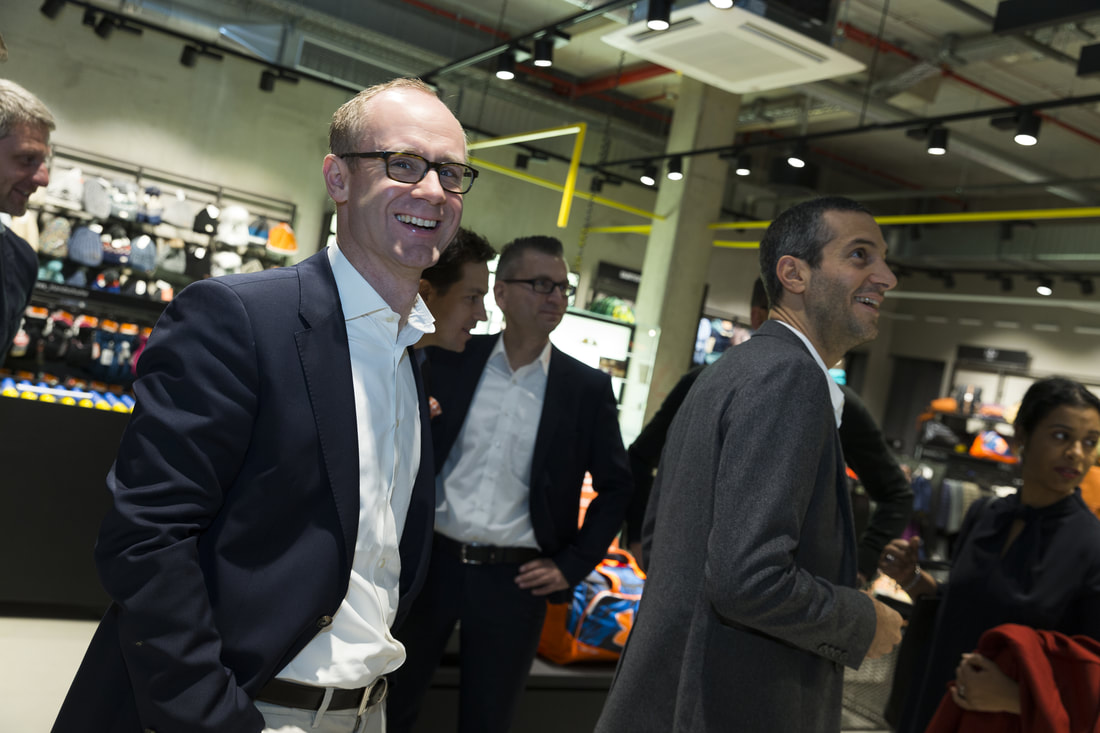 ​Your next professional steps included eCommerce executive roles based in Moscow, Russia – in Otto Group Russia and eSolutions (a member of the Otto Group) respectively. Having spent nearly 4 years in Russia, what are your first associations with the Russian eCommerce – and why?
Russia is a vibrant market with endless opportunities. The market has developed dramatically over the past years and it will continue to do so. Two key challenges still exist: the sheer size of the country, and the low level of prepayment.
The size of the country puts goods in a very long transit. So, a lot of inventory is out in the market, which requires a lot of working capital. It can take up to 50 days for a product to leave the warehouse, reach the consumer, and get returned to the warehouse.
Consumer trust in ecommerce companies is very low. There has been quite some fraud in the early days of online business in Russia and consumers are very careful with paying upfront. So almost 80-90% of orders are paid for by COD (cash on delivery). This makes payment particularly cumbersome and expensive. But solutions are being worked on and improvements have been made in the last years.
Coming back to SportScheck, what are the company's plans for 2018? What do you plan to do to ensure further growth of your brand? Are there any plans for further expansion to Europe?
Our current focus is operational excellence. In retail, customer focus and operational efficiency are the core pillars for success. In addition, we are laying the groundwork for bringing the sports ecosystem to live.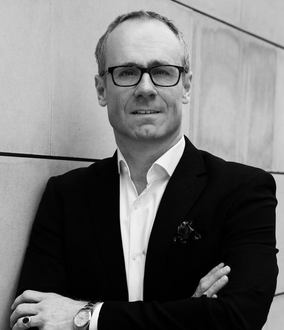 After his MBA in 1998 he worked for The Boston Consulting Group with multi-national companies in the industrial and financial sector on topics of restructuring and eBusiness strategy. Starting out as VP of Operations/Logistics for the Internet startup zooplus AG in Munich, he then managed a video entertainment portal, and became Director Business Incubation at betafabrik in Cologne.
Subsequently he moved to Moscow, Russia, where he build a Business Incubator called eSolutions for the Otto Group Russia for defining, launching and growing new Ecommerce and digital initiatives. As Managing Director/ CDO of SportScheck (a member of the Otto Group) he is driving the digital transformation and platform development to make SportScheck the ecosystem for an active and sportive lifestyle.