Affiliate networks – we hear about them at every turn, some people love them, others hate them, but everyone who wants to deal with promotion via the Internet should know what they are, what they earn from and what they can be useful for. What does it look like in Germany?
What is affiliate marketing
Generally, the word affiliation refers to the establishment and maintenance of cooperation by an individual, group or organization with other groups and organizations. The cooperating entities here will be advertisers who want to acquire new customers and advertisers, who can provide such customers (called partners or publishers) to e.g. marketplaces in Germany.
The advertiser will most often be a large company producing good data or providing specific services, while the advertiser will be the owner of a website, mailing database, blogger or other person making money (or wanting to make money) from online promotion. These two entities conclude special agreements with each other, under which the publisher receives a commission for acquiring the client for the advertiser. In affiliate marketing, the basis for receiving remuneration is usually the occurrence of a specific event – the so-called effect – it can be, for example, clicking on a link, selling or generating a lead.
From a technical point of view (apart from offline partner programs), each partner has its own unique URLs referring to subpages of the website offering the possibility of selling their products (for example by linking from the footer or placing special banners). If a transaction is made after switching to such a link, a commission is charged to the person participating in the program.
Affiliate Marketing Statistics in Germany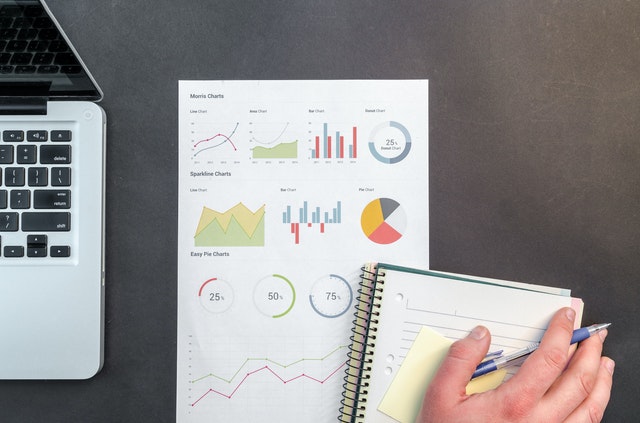 Only in 2016, the value of affiliate marketing-driven ecommerce in Germany rose by 9% year over year to € 7.6 billion ($ 8.43 billion), according to estimates by Bundesverband Digitale Wirtschaft (BVDW).
"Affiliate marketing is one of the most important components of the marketing mix and is an important driver for the online retail market," said Dino Leupold von Löwenthal, chairman of BVDW's affiliate marketing focus group.
Mcommerce sales derived from affiliate marketing also increased by 38% in 2016, to € 1.21 billion ($ 1.34 billion), according to BVDM. Consumers in Germany have a generally favorable attitude toward marketing content not immediately identifiable as advertising.
And even back in 2011, it looked promising., as Germany was overtaken only by the UK when it comes to the size of affiliate market.
How to choose the best affiliate program in Germany
When choosing an affiliate program, Arne Preuss from Coffeeness.de recommends you should take a few factors into consideration:
High commissions. You should look not only at the percentage we get from the sale of a given product, but also the amount of goods sold. A much better solution is to participate in partner programs operating at high product prices.
Low payout threshold. The lower the threshold, the faster we can get the money earned and not keep it frozen in the affiliate program.
Technical support. The absolute minimum is access to advertising banners in the affiliate program, which we can put on our website. An additional advantage are all types of scripts that help make purchases, reservations.
Management of a given affiliate program. The most professional approach is the use of affiliate management software by merchants, which allows you to accurately track your performance, provides materials and allows for quick contact and earning in affiliate programs. One of the best tools on the market that allows you to easily manage your partner program is Post Affiliate Pro, used by over 30,000 customers around the world, also in Germany.
Your experience. Do you have any expertise on that topic, are you looking for an extra source of income only, or you want it to make your full-time job?
Types of affiliate marketing networks in Germany
Germany is a popular market for affiliate programs and that's not a problem to join one.
When it comes to affiliate marketing networks operating in Germany, you can recognize a few sorts of programs and networks.
divided by regions:
global affiliate marketing networks operating also in Germany
European affiliate marketing networks operating also in Germany
German affiliate marketing networks operating only in Germany or alternatively, in the DACH region
divided by types:
own affiliate programs and referral programs run by ecommerce stores or other products/services based in Germany
own affiliate programs and referral programs run by ecommerce stores or other products/services based elsewhere (e.g. SaaS businesses)
affiliate marketing networks gathering a couple of offers in one place, allowing affiliates to earn money all in one
The most popular affiliate marketing networks in Germany and DACH region
Of course, there are only a few affiliate programs you can join and we rather described large networks – and only those that offer German sites and often collaborate separately with German business. However, you may also check smaller referral programs that are only limited to the location or industry – e.g. for SaaS products, or ecommerce stores operating in Germany. While these programs are more exclusive, it may also be more difficult to gain substantial money out of them – but that's for you to test out.