The reason for the growing popularity of click & collect is simple – it is a delivery model that can be perfectly adapted to our lifestyle. We are in a hurry more and more, we have less time, we value comfort and we require that the services we use on a daily basis are tailored to our capabilities and expectations.
In addition, it is also a great solution for e-stores themselves, which thanks to it effectively reduce the cost of the "last mile". We checked what the click & collect market looks like today and what are the forecasts for its development. We used the data from Germany 2020: Ecommerce Country Report (the link to the report can be found under the article).
Click & Collect as a response to changing shopping behavior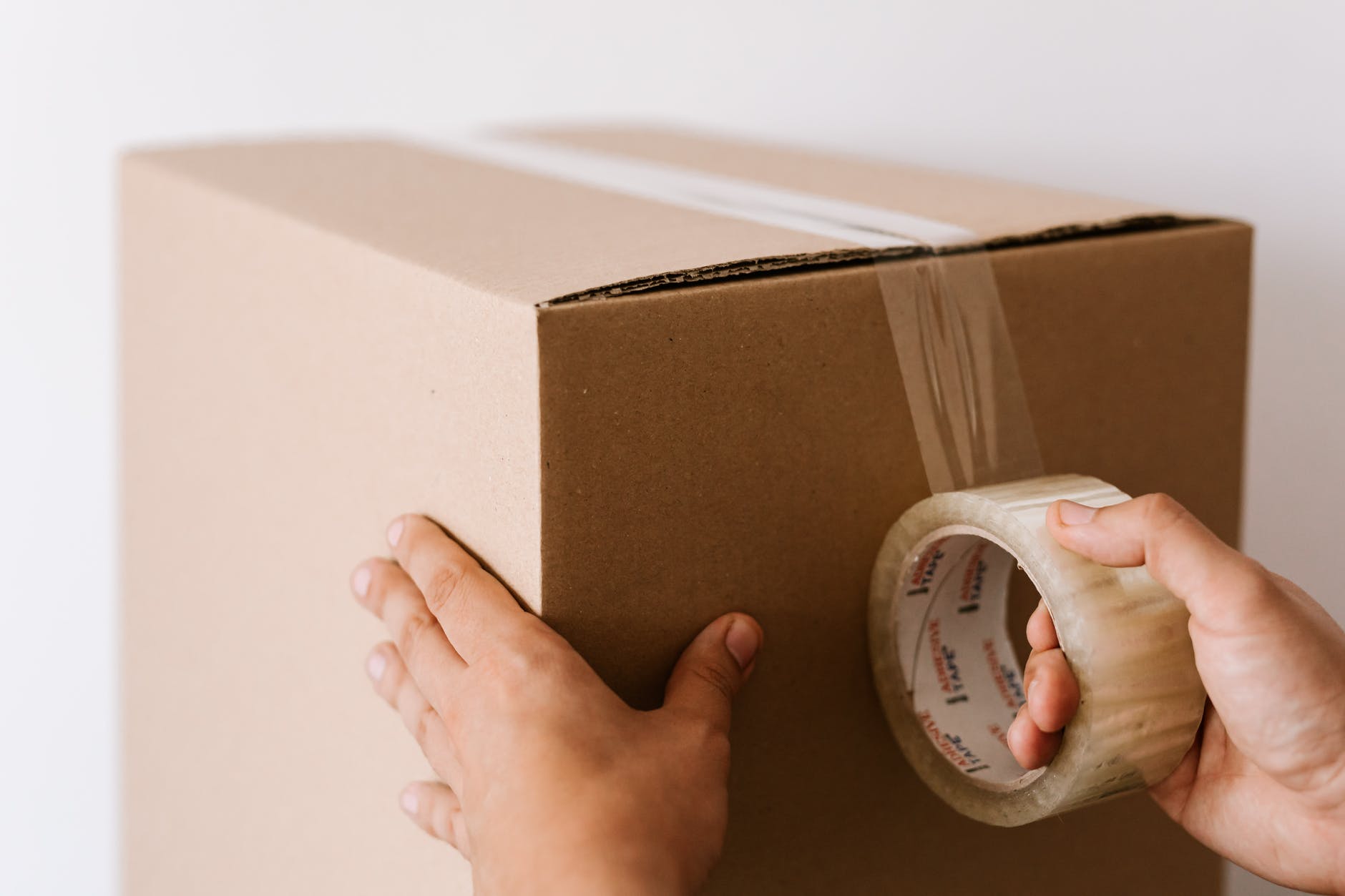 The e-commerce market is changing very dynamically, and the buyers themselves. Some prefer to view offline products and buy online, while others vice versa. However, they all have one thing in common – they want to be able to choose such a solution (also in the context of delivery) that will be most convenient for them at the moment.
Statistics from the Germany 2020 report: Ecommerce Country Report indicate that customer preferences are increasingly related to both delivery date and location. We don't want to choose just a home or office anymore – we want to have a choice and be able to pick up a parcel almost anywhere.
For many people, this counts even more than faster shipping!
Modern consumers have less and less time, value convenience and expect services that will be tailored to their needs. They are happy to order via online stores because they can efficiently make purchases regardless of where they are currently.
The development of e-commerce, and with it the growth of the idea of ​​a multi-channel approach to sales, strongly affects logistics, in which the key time is from the moment the customer places the order until the delivery or receipt of the parcel. A solution that has developed a lot in recent years is click & collect.
What is Click & Collect, actually?
The growing popularity of click & collect delivery should not come as a surprise, because more and more often we do not want to be trapped at home, waiting for a courier or we want to bear lower costs associated with delivery.
The click & collect service is very simple. It consists of ordering the product online and picking it up yourself in a place of your choice.
The solution allows you to buy a product in an online store and pick up your order in a place of your choice and at a convenient time. Typically, the places where customers can pick up the product are:
self-service devices such as parcel lockers;
third showrooms, which include post offices, gas stations and newsagents;
stationary stores of a given brand.
The pickup process looks pretty much the same everywhere. When making a purchase, the customer receives a confirmation with the order number, which he must provide to the seller or a special code, which he must enter into the machine so that it "gives" the package to him.
According to the authors of the "UK Click and Collect Review 2015" report, this form of delivery will grow at a rate of 20% per year, which will be directly related to the development of m-commerce. These are already very bold forecasts, but they are based on customer behavior, so it is possible that they will actually work.
Delivery statistics in Germany
Online retailers need to adapt to a changing market and offer new or improved delivery methods. Compared to 2019 and 2016, new players appeared on the market. Customer pick-up is offered by 10% more retailers than in 2016, which only confirms the trend of fast, but also personalized and flexible deliveries.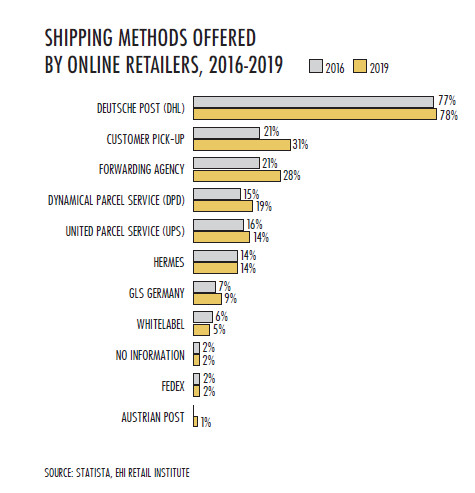 It goes without saying (and without any surprise) that probably in the future, we'll see even more online retailers offering flexible options for delivery.
The future of delivery and click & collect
DHL tested parcel lockers in Germany, which were also a drone landing pad and they were the only ones delivering parcels there. The whole delivery process was carried out completely without human intervention. We expect that the future of click & collect may look like this!
To wrap up
From the perspective of all the above-mentioned advantages, the development of click & collect services and the increase in their popularity seems certain. Even large retail chains have already noticed the need to provide this type of solutions to their customers and investments for further stores also provide places for picking up orders.
Customers have convenience, they can pick up the package whenever they want, and stores can lower delivery prices. When more automated ways of delivering packages to machines come in, which Amazon is constantly working on, it will become an even cheaper solution.
Interested in seeing more insights and the full report?
Here you can find the full report, free to download for retailers (when they use their work email address at the checkout) or €229 for non-retailers.