The German e-commerce market consists mostly of marketplaces. It wins the hearts of German consumers. One of the most prominent marketplaces is Amazon.de. As we know, this is an American sales giant that is quite successful in Germany, too. Did you know that 27% of sales in German e-commerce is generated on Amazon.de?
Why are Germans so eager to buy on a site that is not really German? We have studied Germany 2020 Ecommerce Country Report and created this article about factors which have the most significant influence at Amazon.de popularity across the German community.
Marketplaces – pros and cons
From a consumer point of view, a marketplace is a store where you can buy everything without leaving one domain. There is also a variety of payment methods, delivery options and transparent policy of returns which is very comfortable for customers.
Looking from the merchants' side, there are also many pros. German e-commerce is large so it gives room for manoeuvre. Marketplaces offer a more cost-effective way of reaching clients.
It offers merchants a range of payments methods to choose as well as delivery options. What is more, marketplaces make returns so much easier to handle. There is so much support from the marketplace during the whole sales processes.
What can makes merchants a little bit upset? All of these sales support methods costs. But you know, all good thing costs.
Why Amazon.de is so popular?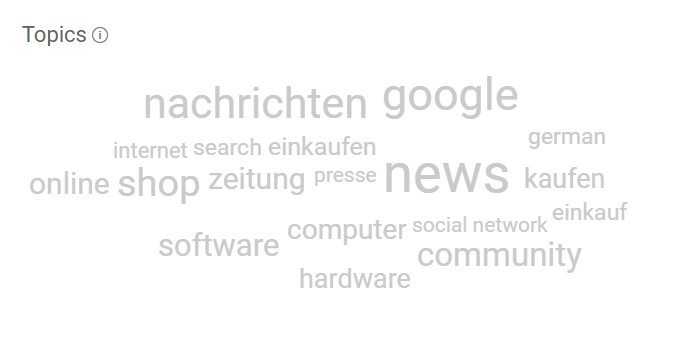 Germans want to shop in their native language. They feel more comfortable and safe when they see a website with .de domain. You can see it by the popularity of German e-commerce such as Otto, Zalando or eBay Kleinzeigen.
But still, the first place belongs to non-German marketplace Amazon. Why? It works on the German domain, the entire site and product descriptions are in German.
Importantly, the content of these descriptions is adapted to the preferences of German customers – detailed, quite long and focused on technical aspects. Amazon uses German logistics centres, warehouses and perfectly organized logistics.
To be honest, average German consumers have a feeling that he is buying on a German website.
What shows the importance of Amazon.de is the fact that 85% of Amazon sale is generated by German-speaking countries, e.g. German, Belgium, Austria, Netherlands, Switzerland.
What do consumers buy on Amazon.de?
Users who bought items on Amazon.de are interested mostly in Computers Electronics and Technologies and News and Media category. Which sites are also quite interesting for consumers of Amazon.de?

Most of them also visit eBay.de, Amazon.com and which is quite uncommon de.wikipedia.org. Business Insider created a list of 30 the most popular products/deals during the last year's Amazon Prime Day.
Firs place belongs to Kindle Unlimited membership than were Fire Tv Stick and Fire Tv Stick 4K. Off the podium was Amazon Music Unlimited membership and the 5th place belongs to LifeStraw – personal water filter.
What makes Amazon.de so special?
One of the biggest pros of Amazon.de is its customer service. Amazon has invested not only in the necessary tools but also in training for employees to ensure the highest level of customer service. Amazon's Customer Service team won some significant awards in the field of Customer Care.
Customers of Amazon.com and national Amazon websites (such as Amazon.de) have at their disposal a tool to track their order and simple return or exchange policy of ordered goods which makes shopping very easy and stress-free. What is also important when it comes to customer service is social media.
Amazon knows the drill. Their social media presence is at the highest level, and when the customers have some issues while shopping, they can send a message via Messenger and get a quick response with some help.
What makes Amazon unique is also the user experience. The whole UX team made up of specialists who know the business and how to take care of customers. They conduct research or design websites so that every user will be satisfied and will gladly come back to Amazon. They work with executives, engineers and product managers to ensure that the site will meet customer expectations at every stage.
Top sources of traffic on Amazon.de

Over 60% of users come to Amazon.de directly. ¼ choose to search first, and almost 7% comes from referrals. The top traffic referrals sources are mydealz.de, mydible.de, vergleich.org.
Conclusion
Based on Germany 2020 Ecommerce Country Report we have created this text to cover all aspects of Amazon's popularity among Germans.
Thanks to this text, you can analyze all of Amazon's actions and adapt it to your business. You can take it is a guide on how to improve your e-commerce and take over Germans' hearts.