Over 100 million potential customers. Wealthy countries with high internet penetration and customers willing to buy online. That's how we can shortly summarize the DACH market – the Western European region consisting of Germany, Austria, and Switzerland. What trends are currently shaping this market concerning online retail? And what should you do if you want to sell your products here? Let's discover the full e-commerce potential of the DACH market.
Although each one of the DACH countries was seriously affected by the covid-19 pandemic in 2020, they are now rebuilding their position and growth pace. That's good news for everyone who plans on selling their products there. However, before we talk about trends shaping this market, let's take a brief look at what e-commerce in Germany, Austria, and Switzerland looks like.
The state of the e-commerce market in the DACH region
Granted, the e-commerce market in the DACH countries does not grow exponentially. That's because it's now maturing after a dynamic period of double-digit annual e-commerce growth.
In Austria, the e-commerce market is now growing at around 9.4% annually
In Germany, the annual growth rate is expected at 9% at least to 2023
Only Switzerland stands out with over 25% growth in 2020
Today, Germany is Europe's third-largest e-commerce market. According to the E-commerce in Europe 2020 report, 92% of German citizens buy products online. Austria is a significantly smaller market with only around 9 million people living there, but 85% of them purchase something online at least once a month. And then we have Switzerland, with slightly over 8.5 million people, of which 90% bought something online at least once.
As you can see, whichever country you choose, it's a good bet. However, before you decide to start business activity here, you have to understand what trends are shaping the modern DACH e-commerce market.
DACH e-commerce trends
There are several rules you have to keep in mind before entering any of these countries. Customers in Germany, Austria, and Switzerland are confident and willing to spend money online, but they have habits and preferences which are difficult to change. Let's take a closer look at them.
M-COMMERCE GROWS EXPONENTIALLY
It's an apparent worldwide e-commerce trend that's clearly visible in the DACH market as well. According to recent data provided by Statista.com, over 20% of all online purchases in Austria happen via a mobile device. 2.6 million Austrians shop via their smartphones. In Germany, about 50% of purchases are completed on a mobile device. According to JPMorgan, estimations show that the mobile e-commerce market should be valued at over 54 billion EUR in 2023. And in Switzerland, m-commerce will shortly account for 27% of the overall e-commerce sector.
If you want to make the most of the DACH market, make sure you have a fully mobile-friendly website. Think about PWAs as well. According to the E-commerce Trends 2021 report published by Divante, progressive web apps gain popularity, primarily due to their short load time (up to 8x faster than typical mobile website). This approach will pave the way to new customers and help you achieve higher positions in Google (keep in mind that for some time now, Google has been implementing the mobile-first indexing policy).
Moreover, you should think about push notifications. It's a relatively new service enabling you to stay in constant contact with your customers, both on mobile devices and PCs. You can send manual campaigns or use push notifications automation module to:
Save abandoned carts (remarketing)
Grow the number of returning customers
Promote special offers
Inform users about changes in prices of products they were interested in
And many more activities
This is how such a notification can look like: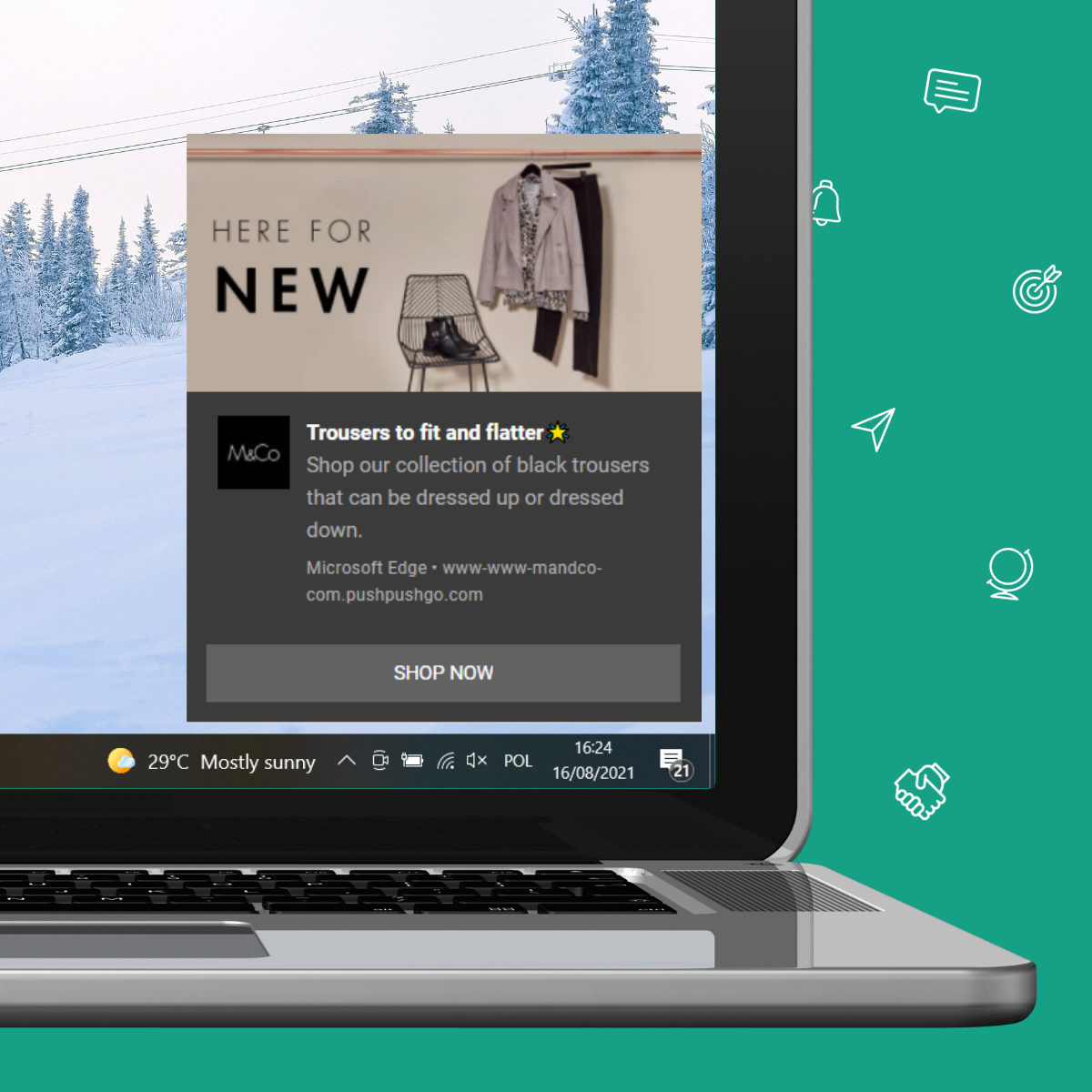 PAYMENTS: INVOICES ARE STILL POPULAR
For starters, you have to provide at least three crucial payment methods:
Open invoices
Card payments
Digital wallets
Did invoices surprise you? It's a remnant from the old days when people were ordering products from catalogs and paid for their purchases after getting the product. It's a post-purchase payment method in which the merchant receives payment after shipping the parcel. It's by far the most popular payment method in Germany (28% of all payments, expected to grow to 35% in 2023). In Austria, about 28% of all online purchases are settled this way. The same situation is in Switzerland – 32% of purchases in 2020 were made via invoices.
Next in line are credit/debit cards. They are also extremely popular in all these countries. In Austria, over 30% of transactions are paid with a card. In Switzerland – 34%. In Germany, though – only 8%. However, here, digital wallets like GPay and PayPal are far more popular (25%). In Switzerland, e-wallets are slightly less prevalent (13%), and in Austria, they account for 16% of transactions. Be sure to check more about pay stub – can be helpful in this case as well.
Take a look at this summary of the most popular payment methods in Germany: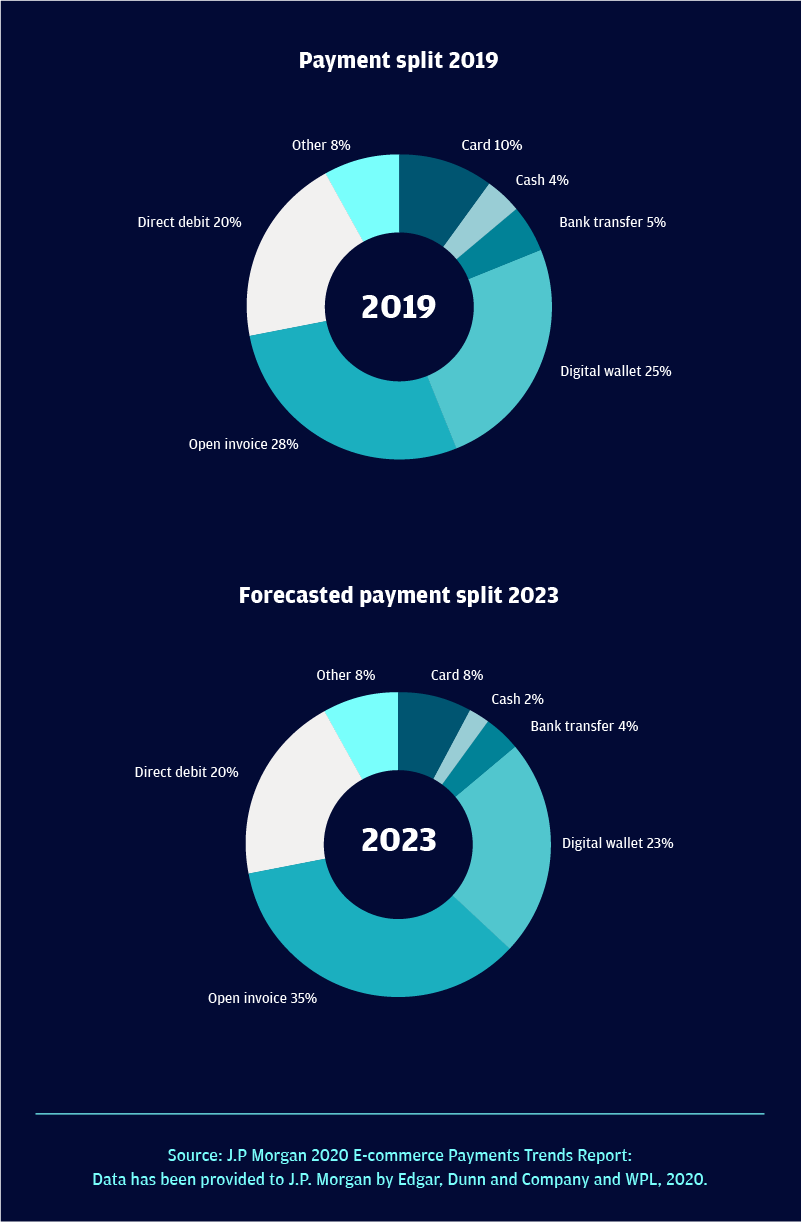 MARKETPLACES ARE A MUST
If you want to conquer the DACH market, you cannot neglect marketplaces. In fact, these e-commerce platforms provide you with the shortest and most straightforward way to get to DACH customers. Germans love buying at marketplaces. According to the E-commerce in Europe 2020 report, 88% of German e-customers bought something on Amazon at least once over the past year. 56% bought something on eBay and 31% on Zalando.
At this point, we also have to mention yet another German marketplace – Otto.de. It's an international e-commerce platform where customers can buy everything literally, from toys to electronics and furniture. Otto.de has around 7 billion EUR in revenue in Germany alone (they operate in over 30 countries).
What about Austria? According to Statista, two of the most popular e-commerce websites in Austria are, of course, marketplaces (Amazon and Zalando):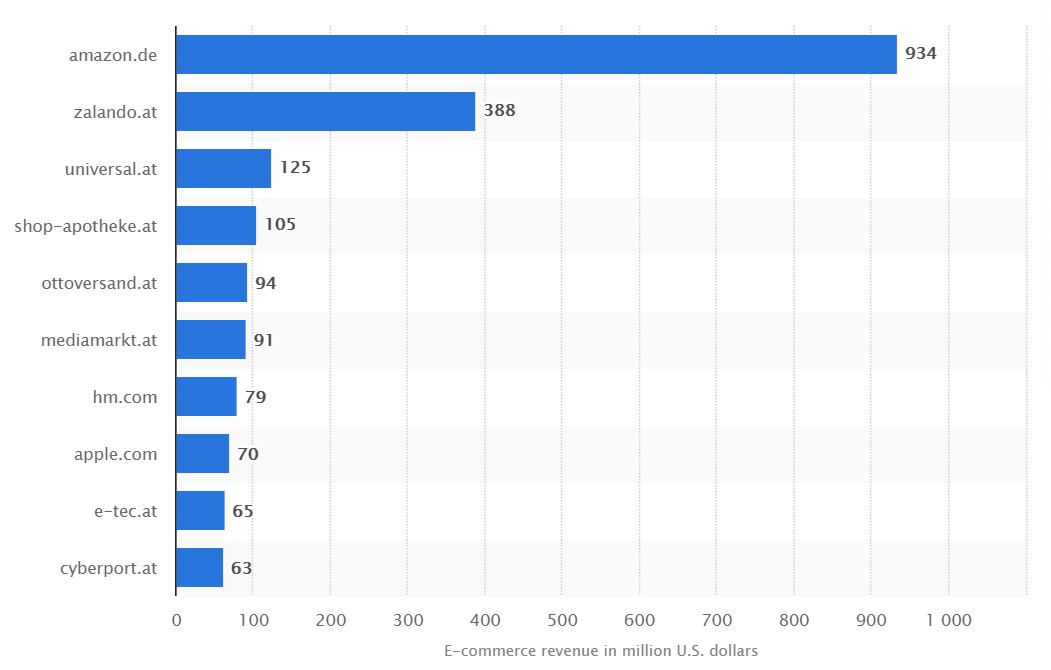 Interestingly, when it comes to Switzerland, the number one is Zalando (data from 2019), surpassing even Amazon in net sales. The second most popular e-commerce website in Switzerland is Digitec.ch – the Swiss online market leader in IT, consumer electronics, and telecommunication.
POTENTIAL FOR SOCIAL AND VOICE COMMERCE ON THE RISE
DACH customers are more and more willing to use new solutions available in the e-commerce world. For instance, when it comes to social commerce, in 2020, 35% of surveyed German customers said they could imagine themselves trying this service within the next 12 months. 14% said they've already placed an order via a social media platform:
And what about voice search? We can expect this trend to grow along with the popularity of voice assistants. Even now, 23% of surveyed Germans said they use voice assistants several times a day! Another 17% use them at least several times a month.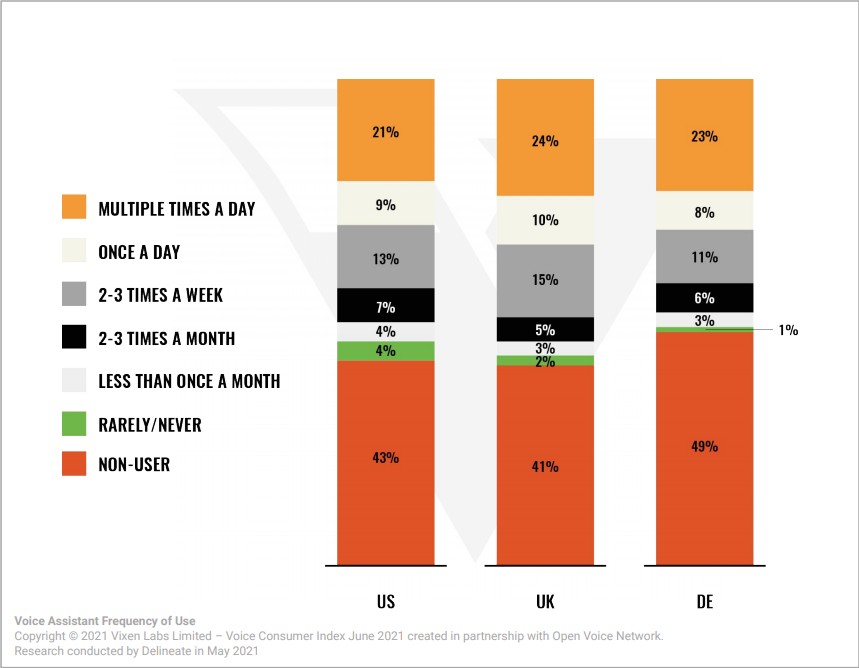 We can say that slowly voice is becoming a major search technology. It's a worldwide trend, and we can be sure it will have its reflection in e-commerce as well.
BUYING ABROAD – UNDER SOME CONDITIONS
Cross-border shopping in Germany is lower than the European average. Only 35% of German customers have bought anything from an abroad store. That's because Germans tend to distrust foreign stores and prefer shopping in stores providing the German language version. In Austria, things are a bit different. Estimations are, about 50% of overall Austrian online purchases happen at international stores. Switzerland is a clear leader, at least in the DACH region, when it comes to cross-border purchases. Over 60% of their online purchases are placed at foreign stores.
This means that if you want to conquer the DACH market, you ought to take care of the German version of your website. It's the best way to encourage Germans to place an order, even if your store is located elsewhere.
CLICK AND COLLECT: POPULAR IN THE ELECTRONICS AND FASHION SECTORS
According to ecommerceDB, click and collect, a service allowing customers to order products online and pick them up personally in a brick-and-mortar point is quite popular in two major product categories in Germany: Consumer electronics (this method was responsible for 27% of total revenue in this sector) and fashion (21%). Although in terms of the entire German e-commerce, click and collect doesn't seem significant (only about 6.4% of all e-commerce revenue in Germany was generated through click and collect in 2020), this trend is here to stay as almost 60% of surveyed customers said they "can imagine using this method in post-lockdown times as well." This means that if you want to sell products in physical stores, you should think about this service. Or maybe you can consider some alternatives such as lockers or nano-warehouses?
AN EMERGING TREND: NANO-WAREHOUSES
Have you ever heard about nano-warehouses? It's a relatively new thing, which is currently getting traction in Germany. It's a solution that works similarly to lockers and fulfillment centers. Everything starts with a system that converts a storefront into a nano-warehouse. On a space of just 30 sq m, you can put up to 2,000 SKUs. Everything is automated, so picking up your order takes no longer than ten seconds.
In July 2021, EcommerceNews.eu informed us that Noyes, a nano-warehousing provider, raised over 3 million EUR to develop their solution. Without a doubt, it's a trend worth watching. It has everything the modern e-commerce world requires: Efficiency, convenience, and speed.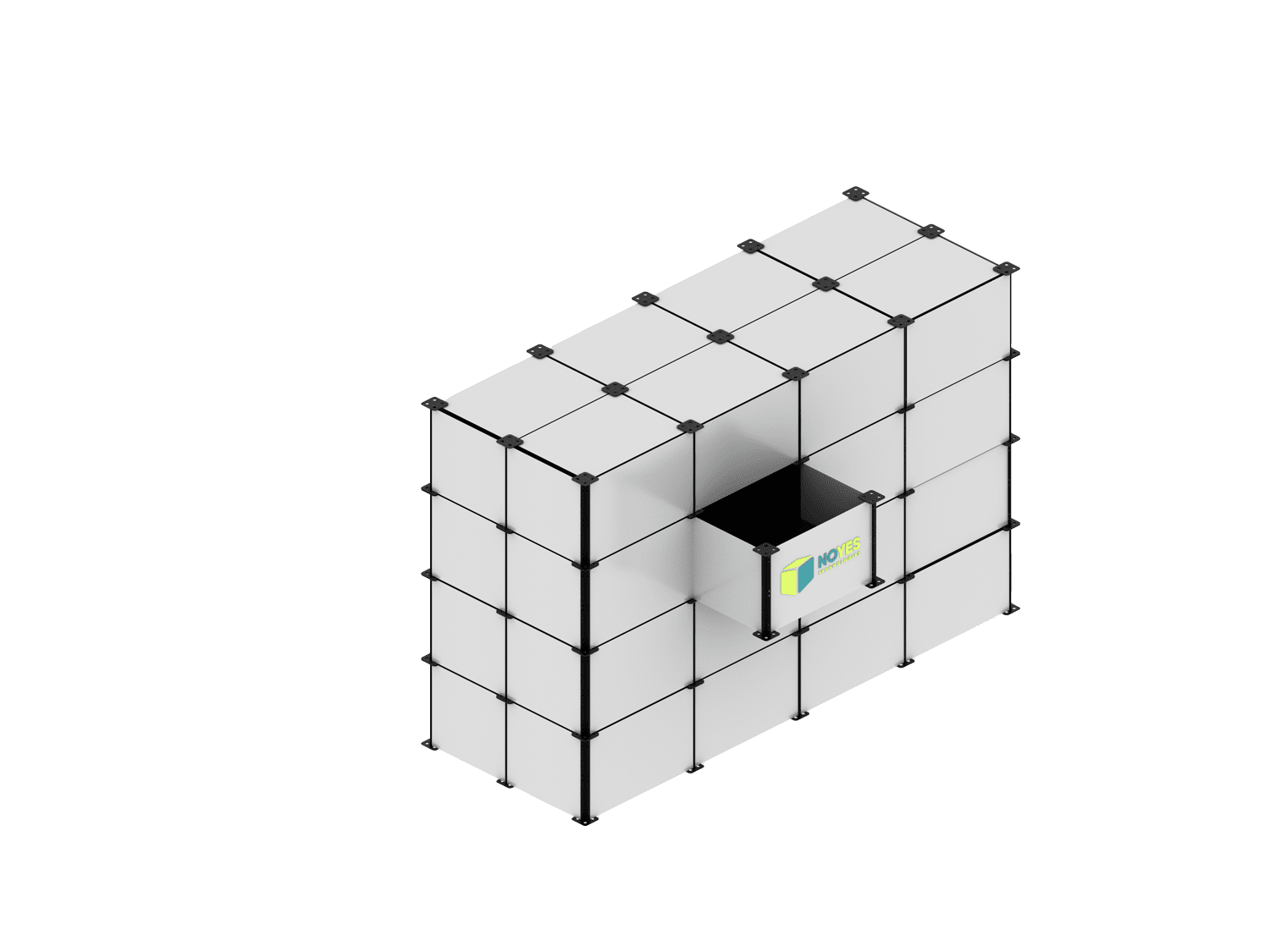 As you can see, there is quite a lot to think about regarding e-commerce in the DACH market. It's a mature, aware market comprising customers who know how to buy online but have their habits. If you want to win this market, you have to take these habits into account and provide users with the high-quality customer service they expect.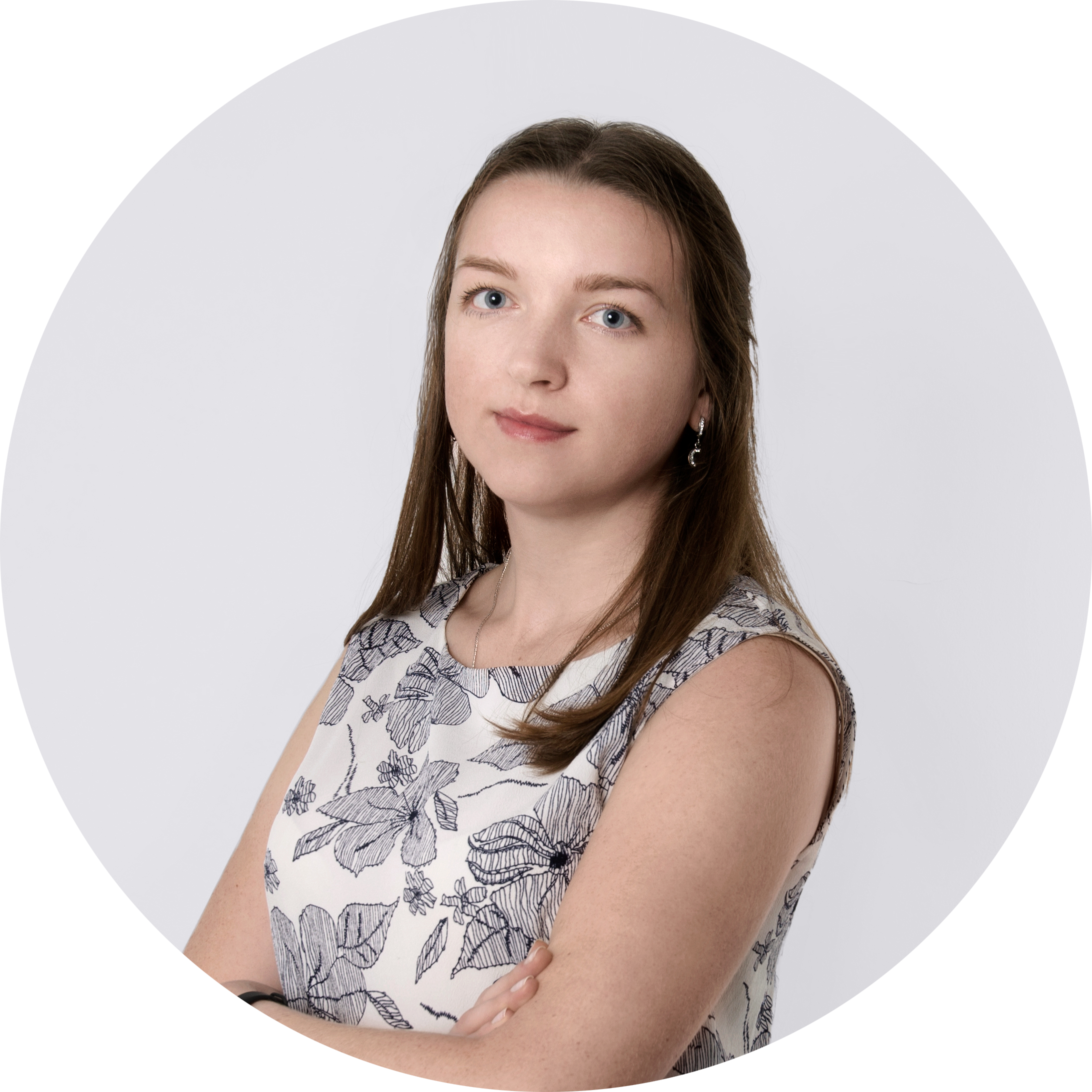 Olha Lypnytska is a Growth Marketing Manager @PushPushGo with 5+ years of experience in marketing and sales. By working with the SME as well as leaders of the e-commerce market, she can closely observe trends, challenges and opportunities of the online retail industry. As a part of the PushPushGo team, contributes to the development of new communication technologies in the CPAAS market such as push and web push notifications.