In 2018 in the U.S. alone, total ecommerce sales on marketplaces are worth $473 billion, with a projected increase to as much as $526 billion in the next year. According to data from the U.S. Census Bureau, in the first quarter of 2018 ecommerce accounted for 9.3 percent of total sales in this country.
Canada, in turn, is worth less, but sees a spectacular growth. In 2015, Canadian ecommerce revenue was worth $18.34 billion, but by 2021it is expected to increase to $28.66 billion.
A lot of this action happens on marketplaces. We have compiled a list of marketplaces that either take the lead in North America or are growing rapidly as potential new industry unicorns:
Amazon
Amazon is America's largest internet retailer. In addition to serving its primary customer, the consumer, the company serves sellers, developers, enterprises, and content creators.
Consumers are engaged through its numerous retail websites, various branded electronic devices, and are offered access to free shipping on items, instant streaming of media, among other benefits through the annual membership program, Amazon Prime.
Amazon has marketplaces in 15 countries globally. It also runs a dedicated marketplace for businesses (Amazon Business). In the U.S. alone, Amazon is set to clear $258.22 billion in retail sales in 2018. This is 49.1 percent of all online retail spending in the country, and 5 percent of all retail sales. The latest Ahrefs report shows that it has over 3 million organic keywords in the US.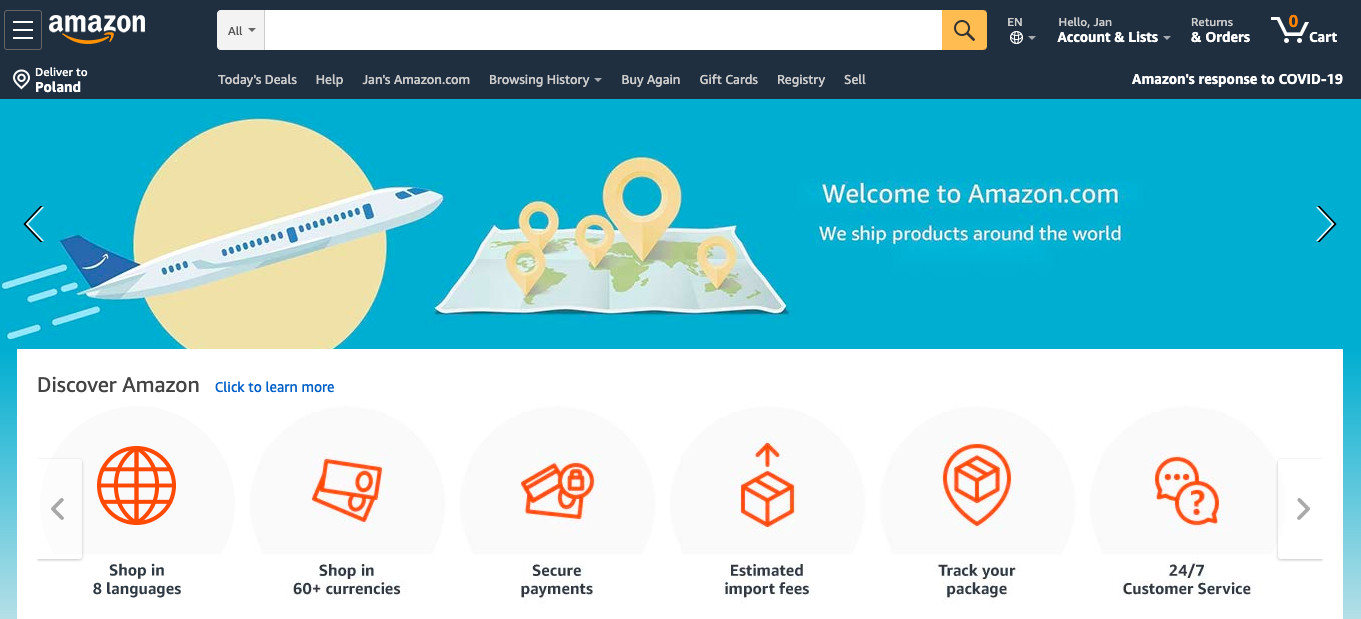 Best Buy
Best Buy is a multi-national retailer of consumer electronics, home office products, entertainment software, appliances and related services. It operates retail stores, call center and online retail operations under various brand names, such as Best Buy, Future Shop, Geek Squad, Magnolia Audio Video and Pacific Sales.
As of May 5, 2018, the company had a total of 1,355 stores, including 1,140 stores in the U.S. and 215 stores internationally, as well as bestbuy.com.
The company saw a record-breaking $2.8 billion in U.S. ecommerce sales during the 2017 Christmas season. It was the fifth quarter in a row that Best Buy's domestic online earnings exceeded $1 billion.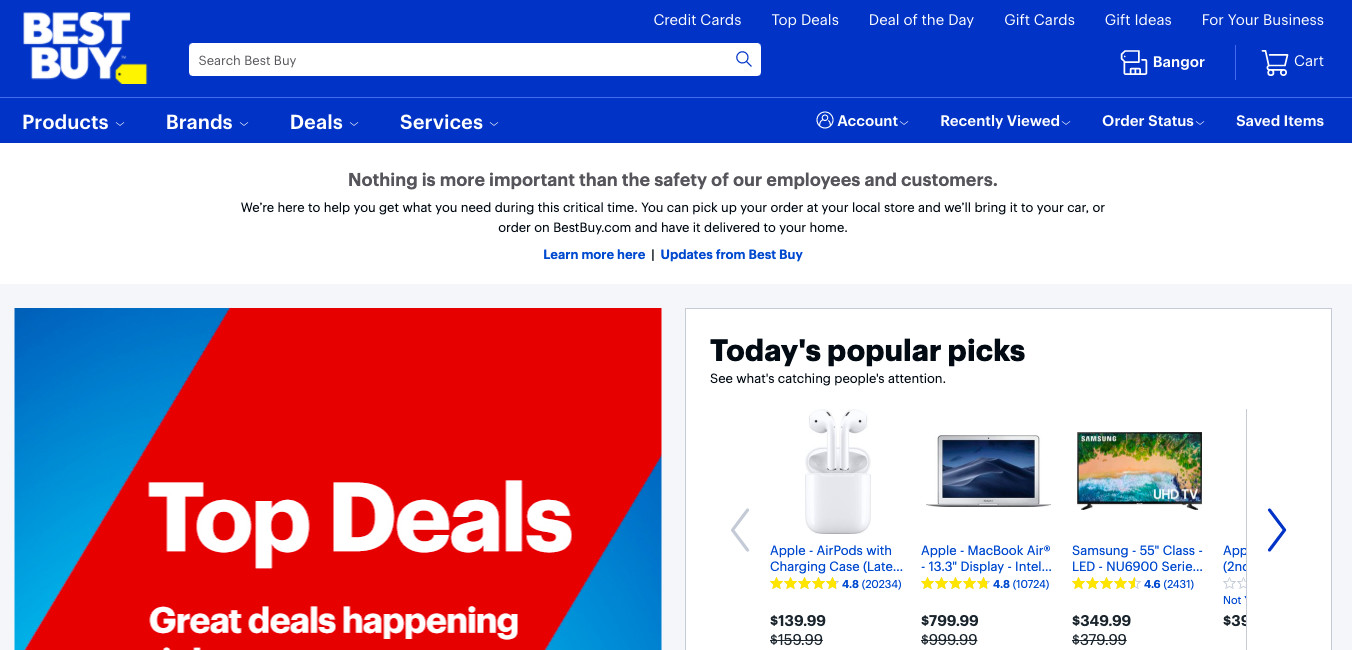 Bonanza
Bonanza is an online marketplace that permits its users to sell everything from antiques to electronics. Bonanza is similar to eBay, but its focus is on unique items. The company claims to have similar items to those that may be found at a street fair, although virtually any merchandise is available on the site.
Now, the marketplace consists of over 20 million items and attracts over 40,000 sellers. Bonanza's stats say they have over 5 million visitors a month, which is over 150,000 visits a day.
Its customer base is primarily US-based, but 25% of traffic is coming from abroad. Currently, Bonanza sellers are from over 200 countries worldwide.

Cratejoy
Cratejoy was founded in 2013 as a marketplace for selling subscription boxes for every passion or lifestyle. It claims that more than 80% of merchants on Cratejoy choose to list on this marketplace in addition to creating their own websites.
When shoppers visit Cratejoy, they're browsing for boxes of interest rather than knowing exactly which box they want to subscribe to, which gives plenty of room for sellers of subscription boxes of all kinds. Interestingly, 96% of all Cratejoy searches are for generic terms like 'geek' or 'beauty', which leads to the discovery of relevant boxes.
At the moment, the site sells roughly 30,000 subscriptions monthly and gets more than 3 million monthly page views.
Cratejoy coupon codes can be found here.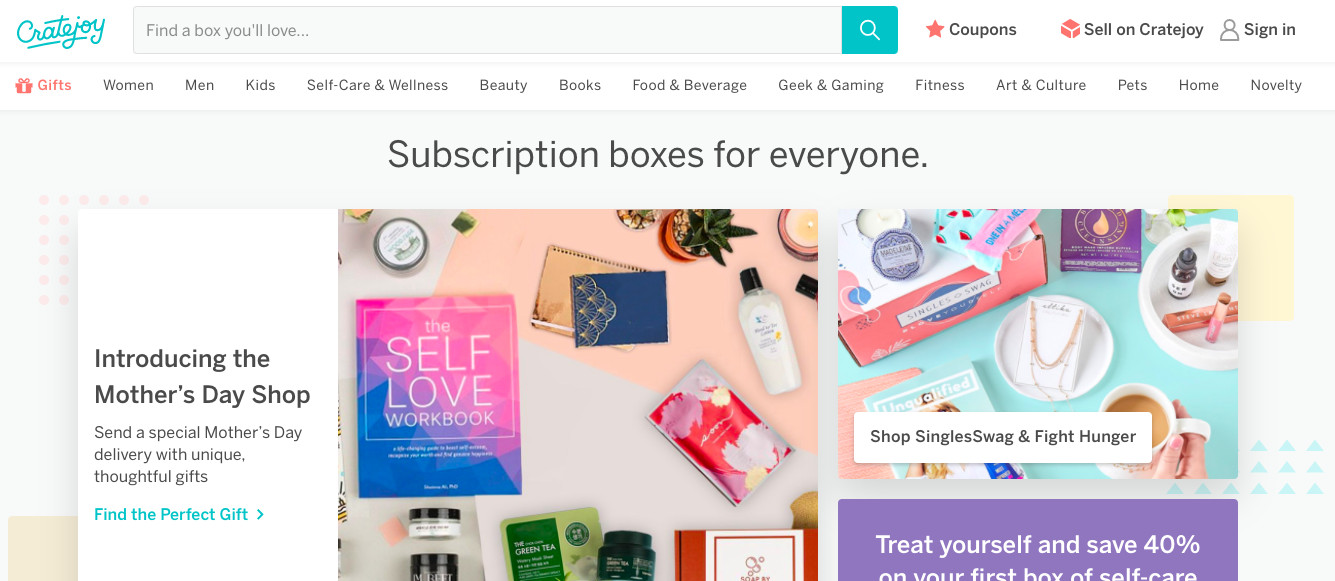 eWorldtrade
eWorldtrade is the fastest emerging B2B marketplace offering advanced features for its users. It is specially designed for dealers so that they can achieve new milestones globally. As an intellectual business entity, it never stops exploring new options that would be fruitful for its business.
They are intended to engage their customers through their website. Subsequently its inauguration, this platform is limitlessly increasing in skills, knowledge, and experience that is making every businessperson digitalize its business. Moreover, eWorldTrade is also famous for lead upsurging. One can determine many accomplishment stories over the Internet that are expressing about their experience with eWorldTrade and why you should choose this platform for your business in contrast to others.
eWorldTrade has expanded its business in almost 17 countries globally. They have created an exclusive portal, especially for China, Taiwan, South Korea, Vietnam, Hong Kong, Germany, UAE, Poland, Turkey, UK, Switzerland, Italy, Belgium, Morocco, Hungary, and Singapore.
eBay
eBay is Amazon's main global competitor. It has sites in 24 countries globally: U.S., Canada, Austria, Belgium, France, Germany, Ireland, Italy, Netherlands, Poland, Spain, Switzerland, U.K., Australia, China, Hong Kong, Indonesia, Japan, Malaysia, Philippines, Singapore, Taiwan, Thailand, and Vietnam.
eBay also consistently ranks as one of the biggest U.S. online companies based on market cap, which was over 31 billion U.S. dollars as of December 2016. As of the first quarter of 2017, eBay lists more than 169 million active buyers across its various properties. eBay is also one of the most-visited shopping platforms in the United States, surpassing 107 million monthly visits as of July 2016.
eBay's mobile presence also ranks as one of the most popular mobile shopping apps in the United States with a mobile audience reach of 14 percent as of February 2017.

Etsy
Etsy is an e-commerce website that works as an intermediary between customers and artists, crafters of handmade items or collectors of vintage products. The company engages in customer to customer (C2C) or peer to peer (P2P) e-commerce in which both the seller and the buyer are private individuals. This is in contrast to other forms of internet commerce such as B2C (business to customer) or B2B (business to business).
Etsy has over 50 million registered users, and over 60 percent of its annual gross merchandise sales between 2011 and 2016 were repeat purchases. Etsy has also been able to implement and manage a strong mobile strategy. In 2016, more than half of all web visits to Etsy were through mobile platforms and close to 50 percent of the company's gross merchandise sales volume was generated from the use of mobile devices.
As another step forward in its European expansion, Etsy has recently acquired DaWanda, which was its German competitor.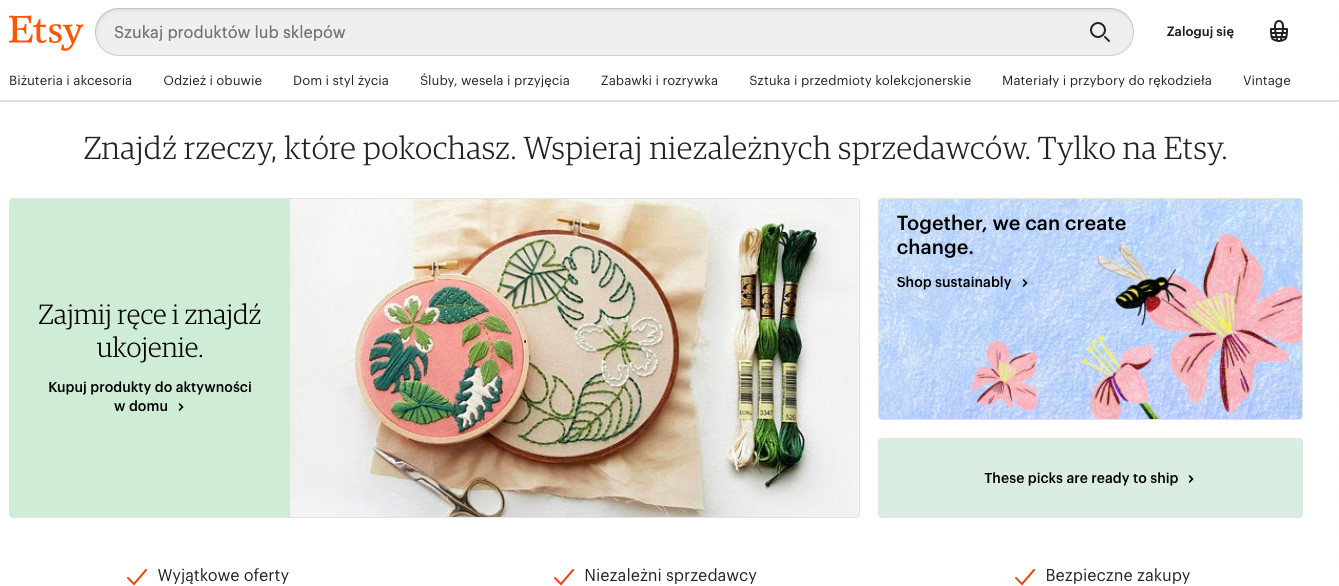 Houzz
Houzz is a marketplace for architecture, interior design, home improvements etc. It also offers a catalogued version of the living room, kitchen, bedroom, bath, lighting, outdoor, and much more. Together with project management tools for interior design, your next home makeover will be a breeze.
A localized Houzz platform is available in UK, Australia, Germany, France, Russia, Japan, Italy and Spain. By the end of 2015, Houzz was also live in Sweden and Denmark and cited over 35 million monthly unique users and over one million active home professionals including contractors, designers, architects.
The site now attracts nearly 30 million unique visitors a month and has become the 182nd most popular site in the U.S.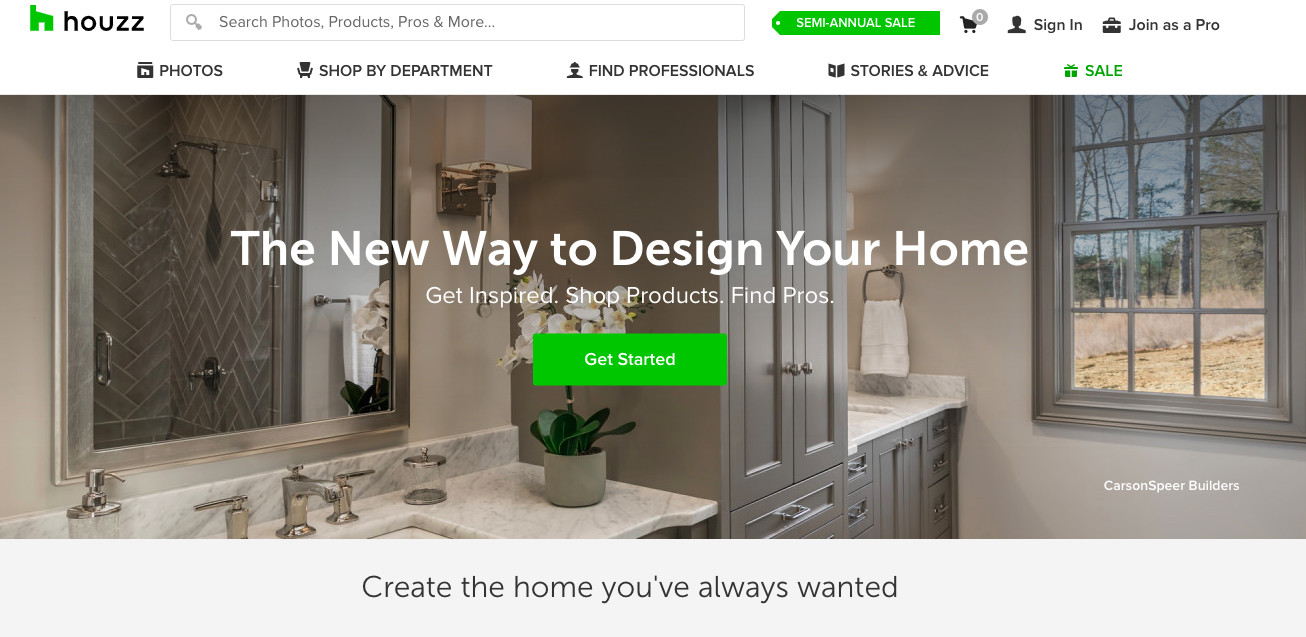 Jet
Jet is an online marketplace that caters to a variety of shoppers in 48 U.S. states. Jet has a quickly growing customer base of urban and millennial customers and is adding more than 400,000 people each month.
It has more than 2,400 retailers and third-party sellers (referred to as partners) selling on its platform. It uses an algorithms which changes prices in real time depending on the combination of products in the customer's shopping cart.
In 2016, Walmart acquired Jet for $3.3 billion, but Jet still operates as an independent site.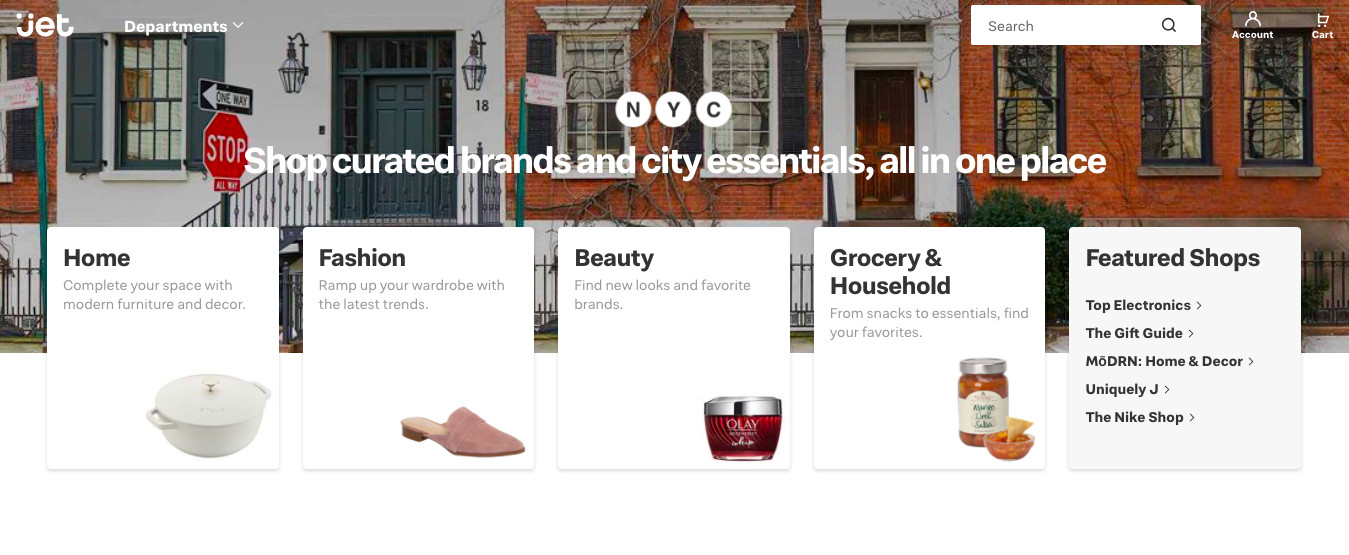 Newegg
Newegg originated as an online retailer of computer hardware and consumer electronics, but it is now expanding its offering with categories such as apparel, arts and crafts, jewellery and home goods.
In 2010, Newegg launched its marketplace and generated more than $2.5 billion in revenue in its first year. As of 2017, it has over 32 million registered users and is selling to 50 countries.
The categories with the highest year-on-year sales are office supplies, consumer electronics, health and beauty, and automotive products.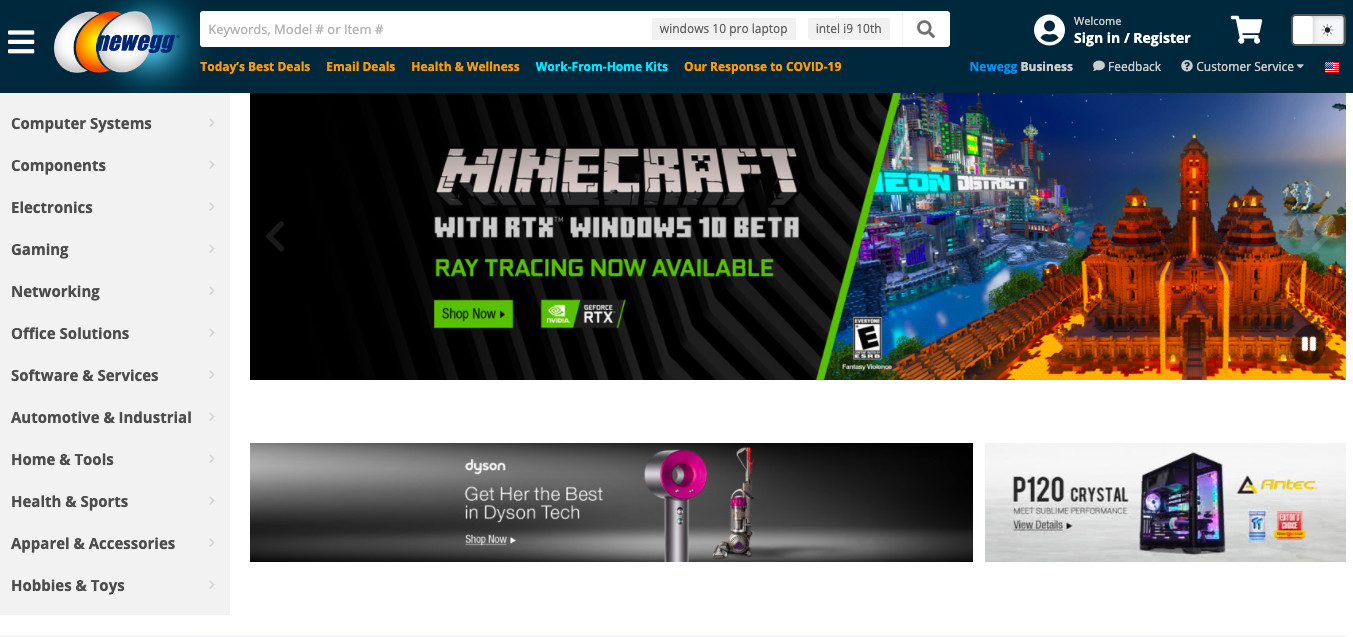 Reverb
Reverb is a marketplace for musicians to buy and sell new, used, and vintage music gear and related accessories.
The site has roughly half a million listings ranging from electric, acoustic and bass guitars to effects, studio gear, synthesizers, drums, DJ equipment, orchestra instruments, music-making software, and more. To help users determine fair market values for instruments, Reverb provides a price guide of real-time transactional data.
The company also offers iPhone and Android apps, which include the site's main features, and as of 2017, it has on-the-ground support in the UK, The Netherlands, Australia, Germany, France, and Japan. It has roughly 80 million visitors annually.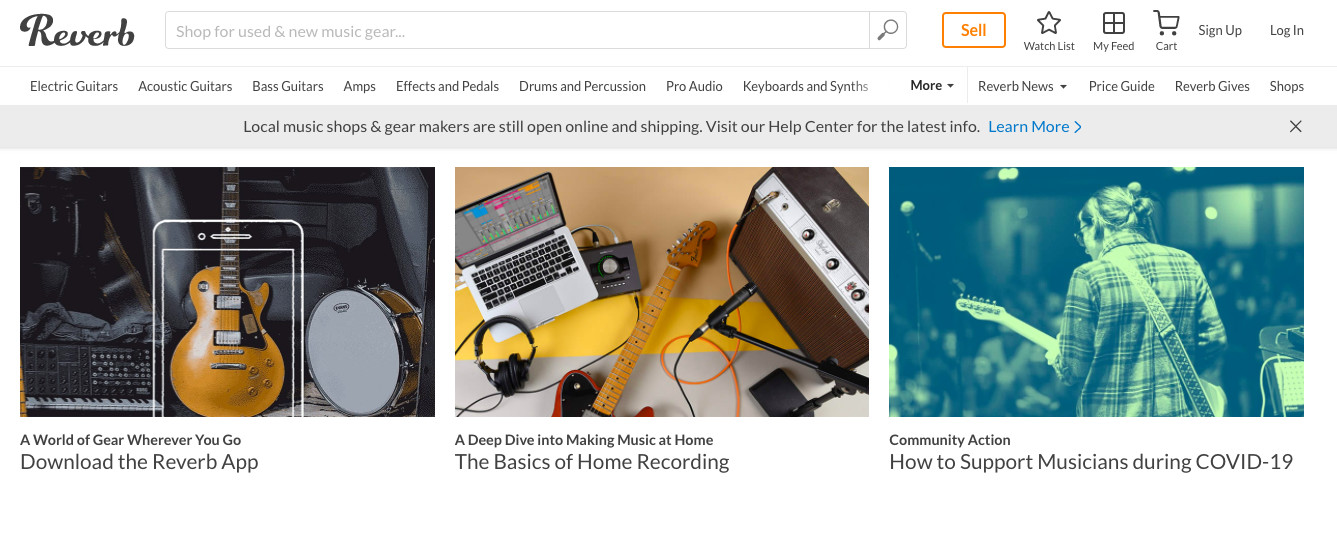 Walmart
Walmart started accepting online third-party sellers in 2016 and sellers can list items for free. According to 2017 data, Walmart sold 50 million first and third party items, and it is continuously growing its sellers base.
At the moment, Walmart is primarily adding U.S.-based merchants and international sellers that also operate and fulfill orders from the U.S.
Walmart's U.S. e-commerce business generated $11.5 billion in revenue in 2017, and is expected to increase to aroung $16 billion this year, but the company doesn't disclose how much of that business comes from the marketplace itself. It has doubled the number of products available online over the past year to almost 75 million.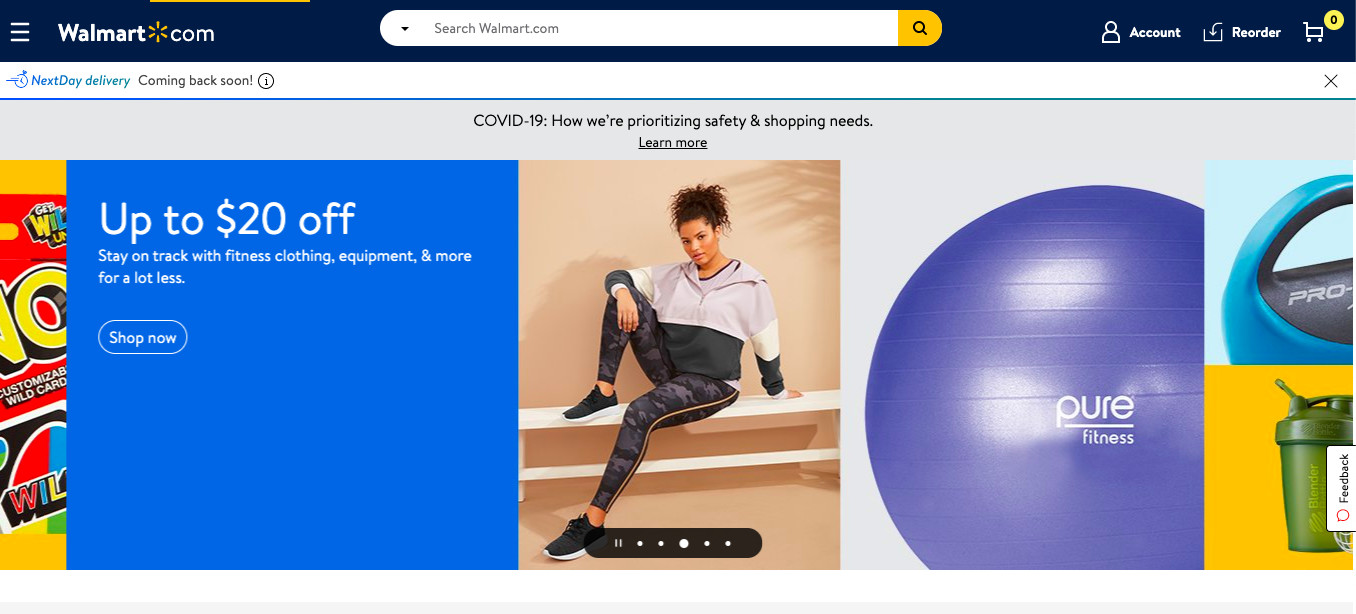 Wayfair
Wayfair is one of the largest online-only home goods retailers and a marketplace for home goods with 36 million active customers. It sells over ten million home furnishings and décor items from over 10,000 suppliers.
The company is the 33rd largest online retailer in the United States. Wayfair marketplace operates as a fulfilment channel, where the merchant dropships the order for Wayfair. This means Wayfair will buy products from merchants and market them online at Wayfair.com. Customers' online orders will be forwarded to the merchant. The merchant then fills the order and ships it to the customer with a Wayfair packing slip.
In 2017, Wayfair generated $4.7 billion in revenue, which is $1.3 billion more than the previous year.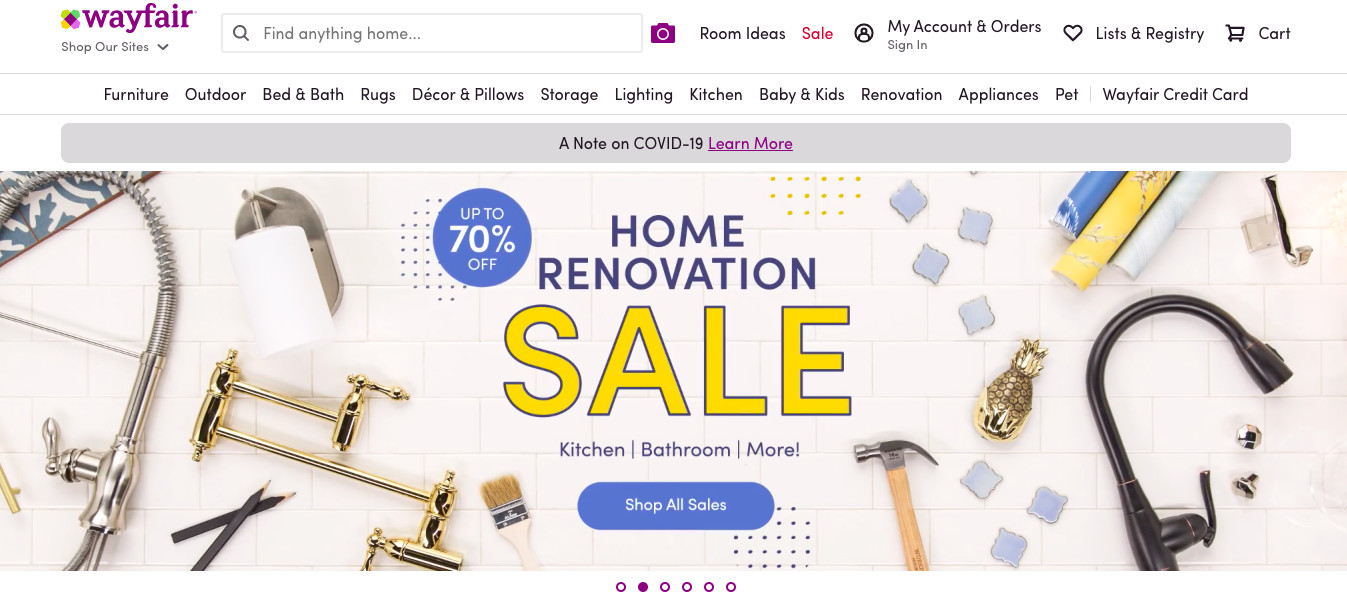 Wish
Wish is a global marketplace based on an e-commerce platform that connects hundreds of millions of merchants and customers across the world.
Wish is a 100% mobile shopping experience that has quickly grown to become the #1 mobile ecommerce marketplace in North America and Europe. Wish is the sixth largest e-commerce company in the world and has over 300 million users.
The Wish marketplace was founded by Google engineer Peter Sculczewski and Yahoo! engineer Danny Zhang in 2011. Daily, it has over 5 million active customers, over 1.5 million orders placed, and around 250,000 new customers.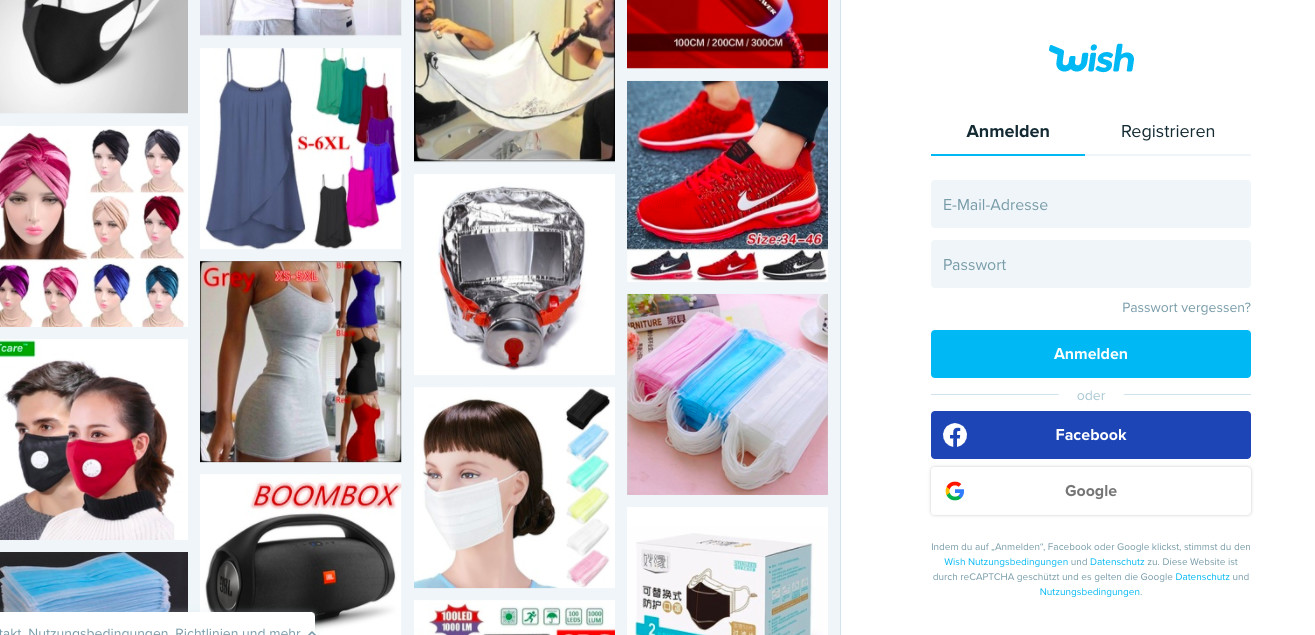 Read more from E-commerce Germany News:
12 leading marketplaces in Europe