New European e-commerce research by Sendcloud surveys thousands of shoppers, providing a detailed overview of online shopping behaviour today. How do DACH shoppers compare with their counterparts in other major markets? And how can e-commerce retailers in the region cater fully to customers' fast-changing preferences and expectations?
Anyone who's been watching the boom in online shopping in the DACH region over the past two years can tell you what a dynamic and diverse market we are dealing with here. The market reached €100 billion in value in 2021, and many experts are predicting nearly double-digit annual growth percentages for the entire region at least until 2023. Meanwhile, e-commerce in Germany alone is at an all-time high, following a 19% growth spurt in 2020.
If your description of the DACH e-commerce market still includes words like "conservative," "price-sensitive" and "resistant to change," then it's time to take a closer look at what's really going on in this market today.
A new Europe-wide study by Sendcloud and Nielsen provides some clear answers. The study surveys nearly 8,000 online shoppers, revealing exactly what's going on in the minds of shoppers in Germany, Austria and six other major Western European e-commerce markets. It gives us up-to-date insights into online shoppers' preferences, especially in terms of how e-retailers' shipping policies affect customers' purchase decision-making.
Here is a breakdown of some of the study's more important findings for e-commerce retailers active in the DACH region.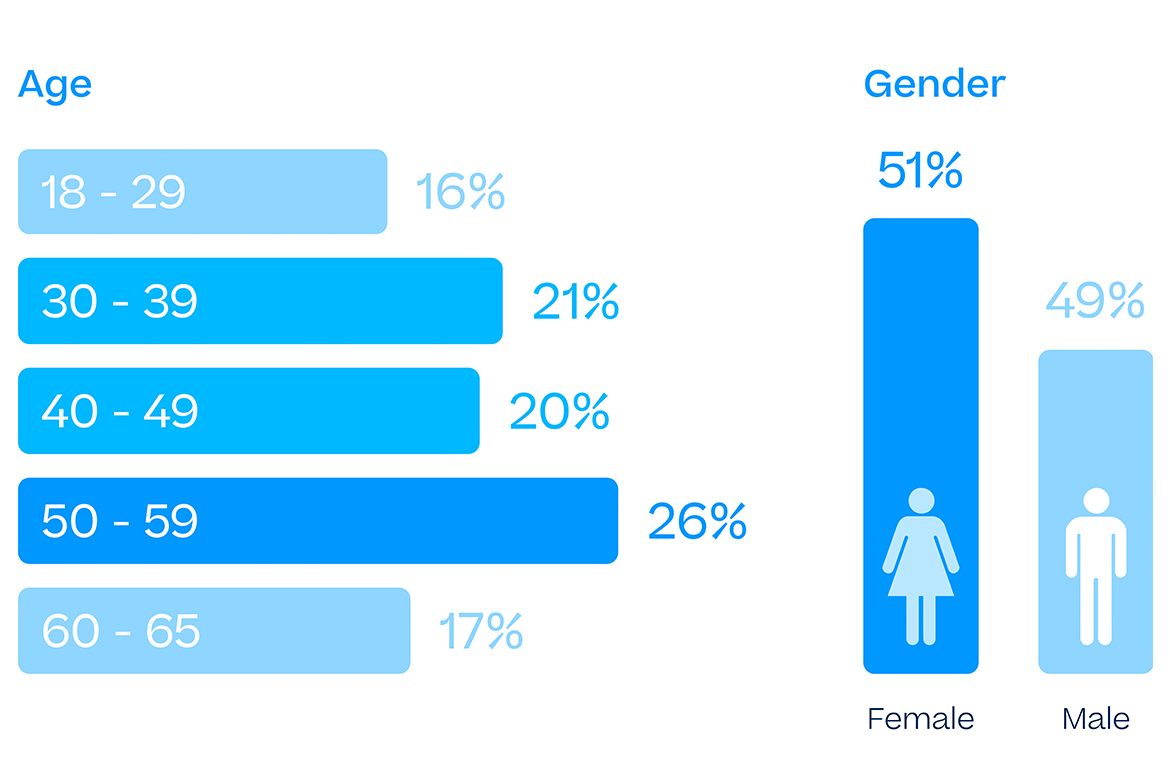 What (and where) are Germans and Austrians buying online in 2021?
The study reveals that Fashion & Accessories is the number-one category for online shopping in Germany and Austria. This was also the top category in all other Western European countries surveyed.
Electronics was the number-two category for online shopping in both countries. Coming in at number-three was Home & Gardening in Germany and Toys, Books & Games in Austria.
Food & Drinks is also a fast-growing category, particularly among Millennials in Germany. This is largely driven by the rise of food, grocery and delivery services in response to the COVID pandemic.
Online marketplaces are extremely popular in both countries. Almost all German online shoppers (93%) say they shop at online marketplaces, while the number in Austria is similarly high (86%). The German e-commerce landscape is heavily influenced by the presence of major retail platforms like Amazon.de. Online marketplaces account for 40% of online sales in Germany. Online retailers' websites ranked second after marketplaces in both countries.
One of the survey's most insightful findings for the DACH market is that the average value Germans spend per online order is the highest in Europe. On average, Germans spend €152.10 per order—that's 38% higher than the European average order value of €110.30. Austrians, on the other hand, spent below the average per order (€97.50).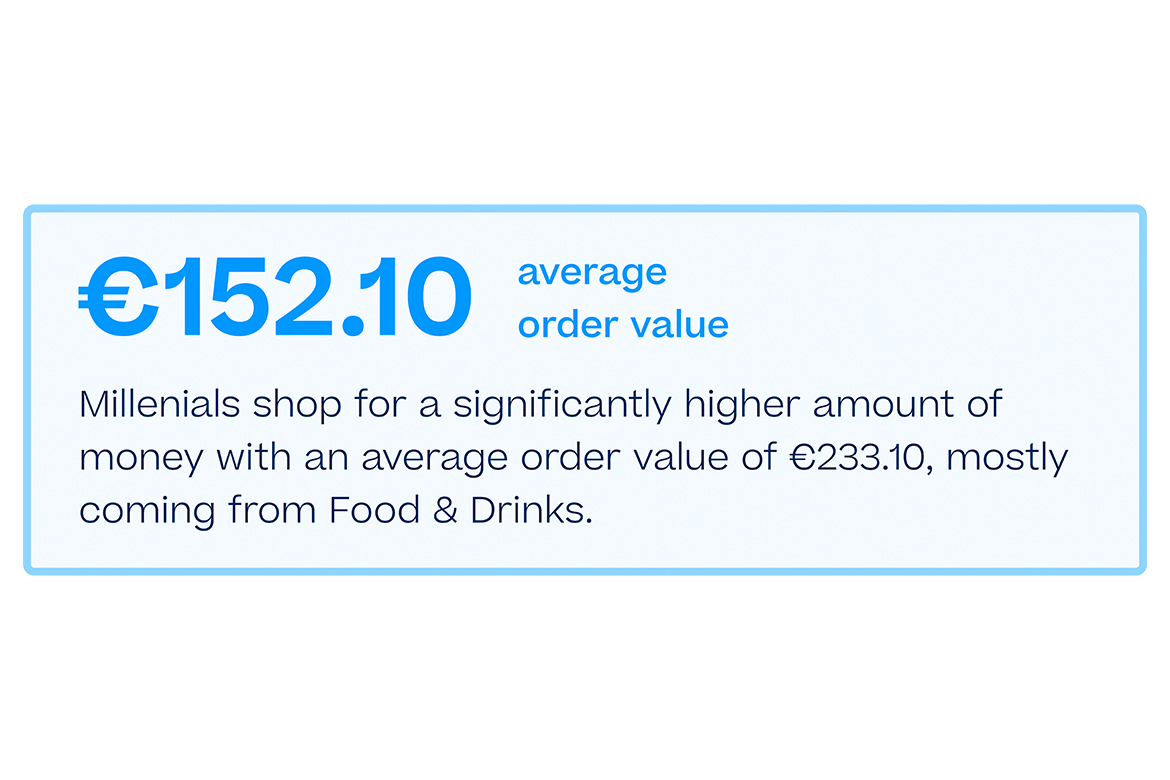 In terms of "where" they shop, German shoppers show a clear preference for buying from Germany companies. In fact, when it came to cross-border e-commerce, Germans were the least likely of all European shoppers to buy from outside their country online in 2021 (less than one in three German shoppers did so). That means that German cross-border commerce was far below the European average of 45%.
Germans cite potential high shipping costs and customs procedures as main deterrents for buying more products internationally. 23% of Germans also express a general distrust in doing business with non-German retailers (possibly due to negative experiences, lengthy wait times or high/non-transparent costs).
Austrian online shoppers, on the other hand, were the most likely of all European shoppers surveyed to buy from foreign retailers. Cross-border transactions accounted for 79% of all online orders placed in Austria, 73% of which were placed with German companies. While Austrians show a strong preference for cross-border shopping, it is also clear that they also prefer to shop within the DACH region.
German and Austrian online shopping preferences at a glance:
Fashion & Accessories are the most popular category, followed by Electronics; Toys, Books & Games; and Gardening & Home.
The cost of the average German order was 38% higher than the European average in 2021.
Online marketplaces have nearly reached market saturation (used by 93% of shoppers in German; 86% in Austria).
Cross-border shopping is unpopular in Germany, but Austrians buy primarily from foreign retailers online, primarily Germans.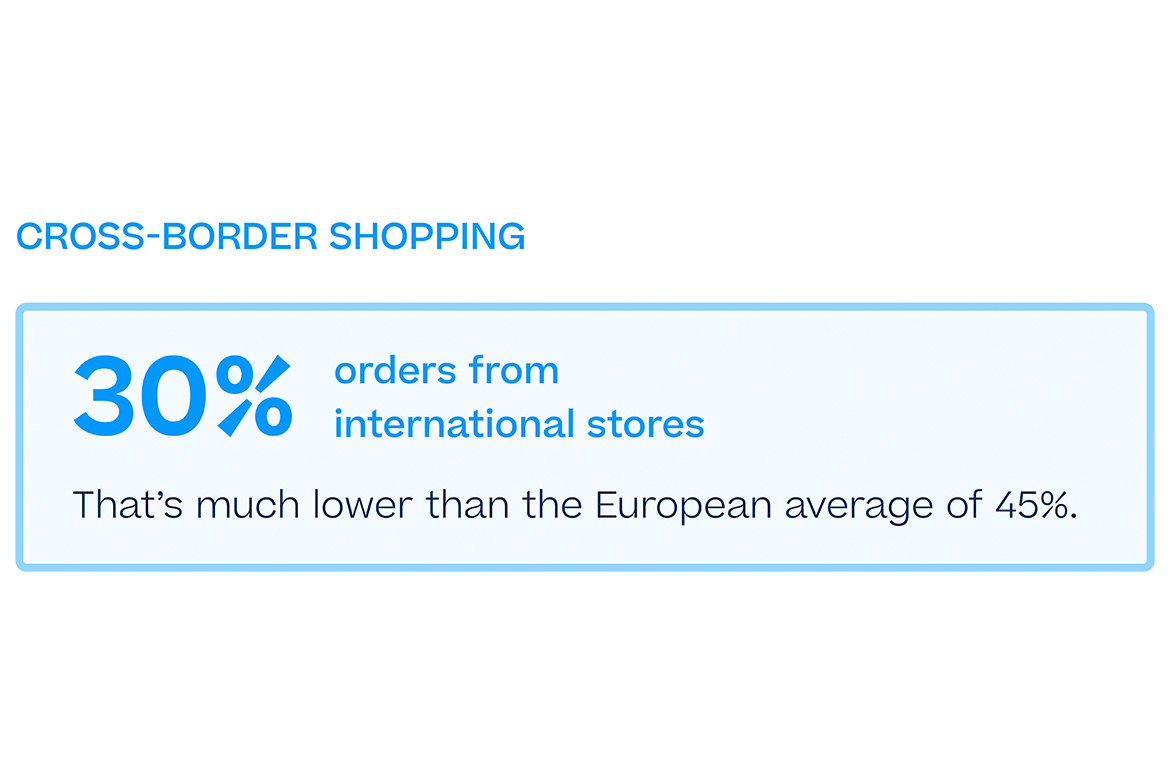 Shipping preferences: Which options do German and Austrian online shoppers expect in 2021?
It seems like standard e-commerce wisdom to assume that online shoppers everywhere demand fast, free shipping and returns. Yet, the study presents a more nuanced picture among German and Austrian shoppers.
It is true that high shipping costs are a universal driver for cart abandonment. In 2021, 68% of European shoppers abandon their cart if they encounter high shipping costs during checkout, and 40% are unwilling to pay for shipping at all if their order value exceeds €150.
This is particularly relevant for Germany, considering the high average order value there (over €150 on average, with German millennials spending even €233.10 on average, mostly due to online orders for food and drinks).
In 2021, 93% of German online shoppers said they shop at online marketplaces, like Amazon.de, which are generally more likely to offer free shipping than other online retailers. In both Austria and Germany, shoppers said that high shipping costs are the number-one reason why they will abandon a checkout.
Yet, the shoppers did show a willingness to pay a reasonable fee for shipping, and even to pay a small premium for extra shipping services, like CO2-neutral delivery. Austrians topped the rankings in Europe when it came to showing a preference for CO2-neutral shipping (26% of Austrian shoppers prefer this).
German and Austrians were also the most patient in Europe when it came to the delivery times they are willing to accept. German shoppers said they would not accept shipping that takes longer than 4.9 days on average, while in Austria, the limit was 5.3 days.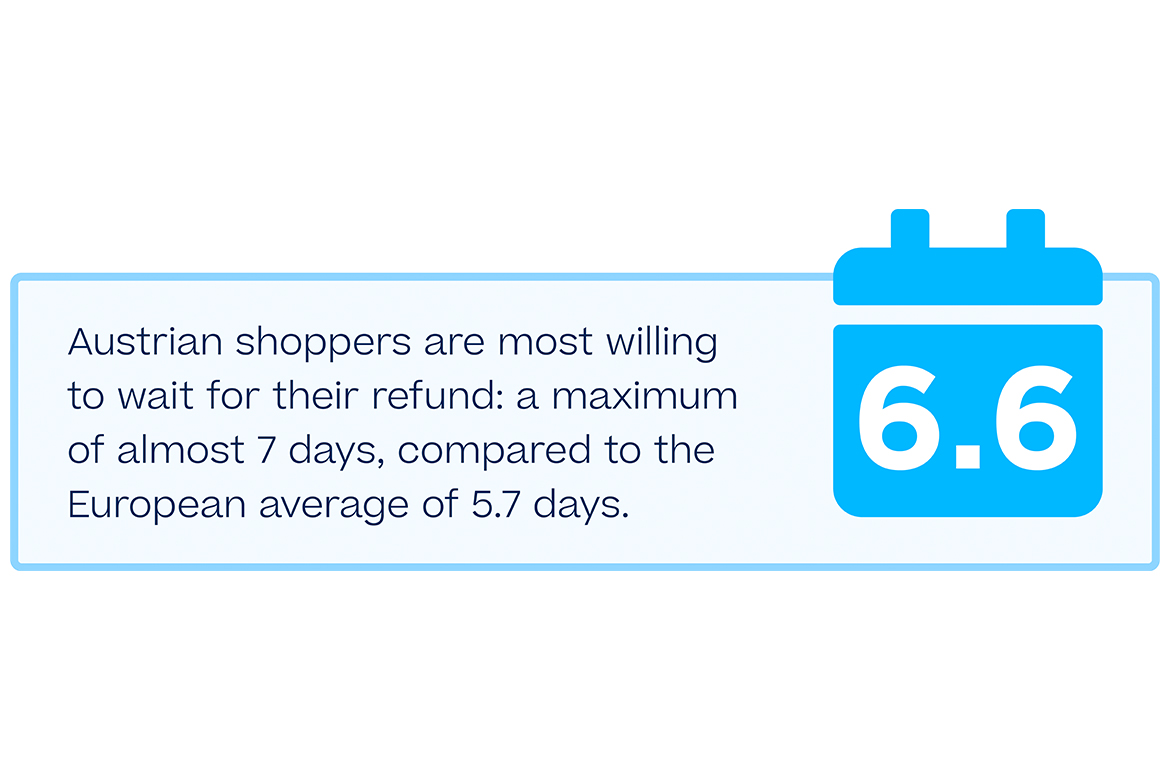 Meanwhile, when it came to return shipping Germans and Austrians were also more lenient compared with other European shoppers. A relatively high number of shoppers (17% in both countries) said they felt that return shipping was mostly their responsibility.
Only just over half (53%) of German shoppers said they expect the retailer to cover the costs of return shipping. This is surprising, considering the relatively high rate of return shipping, especially in Germany (89% of shoppers say they return products, at least sometimes).
While German and Austrian shoppers may be willing to pay for their return shipping, they consider convenient return options extremely valuable. The majority of Germans (61%) and Austrians (54%) say that a ready-to-use return label is one of the most important elements of a return shipping policy.
Meanwhile, German and Austrian shoppers expressed a much stronger preference for dropping off their return packages at a drop-off point, compared with the European average.
German and Austrian shipping preferences at a glance:
Free or low-cost shipping as standard.
Free shipping on orders above €150.
Standard home delivery is the most popular delivery option by far in both countries, followed by nominated day delivery and next-day delivery.
Delivery times of 4.9–5.3 days, slower than the average European limit.
Convenient return shipping is slightly more important than free returns.
Drop-off return shipping and ready-to-use shipping labels are very popular.
What drives German and Austrian online purchase decisions most?
While the Sendcloud-Nielsen study presents a nuanced and varied picture of German and Austrian shopping preferences, a few things are clear:
Free returns boost conversion. Even though Germans and Austrians do not insist on free returns, they do agree that free returns make them more likely to place an order.
Supporting local and regional business. Germans and Austrians show a very strong preference for buying either domestically (in the case of Germany) or from within the DACH region (in the case of Austria).
Transparent pricing is crucial. Germans and Austrians are willing to pay shipping fees, but under two main conditions: prices are reasonable (in proportion to the value of the order) and prices are clearly communicated before checkout.
Smooth delivery is what matters most. Like most European shoppers, Germans and Austrians do not show a particularly strong preference for one shipping provider. Their most-preferred carriers are the national post services in their countries (Deutsche Post and Austrian Post). However, their main concern is that the delivery process runs smoothly. That means they expect retailers to use a reliable, well-known shipping service provider, although they are not overly concerned about which provider it is.
Flexible delivery options and green/carbon-neutral shipping are more important to German and Austrian shoppers than most of the other European shoppers surveyed.
How can retailers cater to German and Austrian shopping preferences in 2022 and beyond?
So, now that we have a clearer view of what German and Austrian shoppers expect, how can online retailers in the DACH region adjust their policies to cater more fully to those wishes?
Here are a few ideas for integrating the findings from the research into your online store's shipping policies:
Showcase your DACH credentials: Considering the very strong preference for buying from local and regional retailers, it's always a good idea to showcase your company's DACH heritage when reaching out to shoppers in the region. Quality markers like 'Made in Germany' and 'Made in Austria' are particularly important, but so is offering the right payment methods (especially payment on invoice) and shipping methods (especially DHL, Deutsche Post, Austrian Post and DPD) to suit local preferences.
Offer reasonable shipping costs: Avoid charging high shipping costs and always communicate shipping prices transparently—before the checkout process begins. Try listing shipping costs on your product pages or provide a link to shipping information in your site's footer.
Set a threshold for free shipping: Considering the high order average order values, particularly among German online shoppers, it's a great idea to offer a price threshold for free shipping. This will boost customer loyalty and encourage repeat business. It also subtly encourages shoppers to spend more per order, so they can reach the threshold.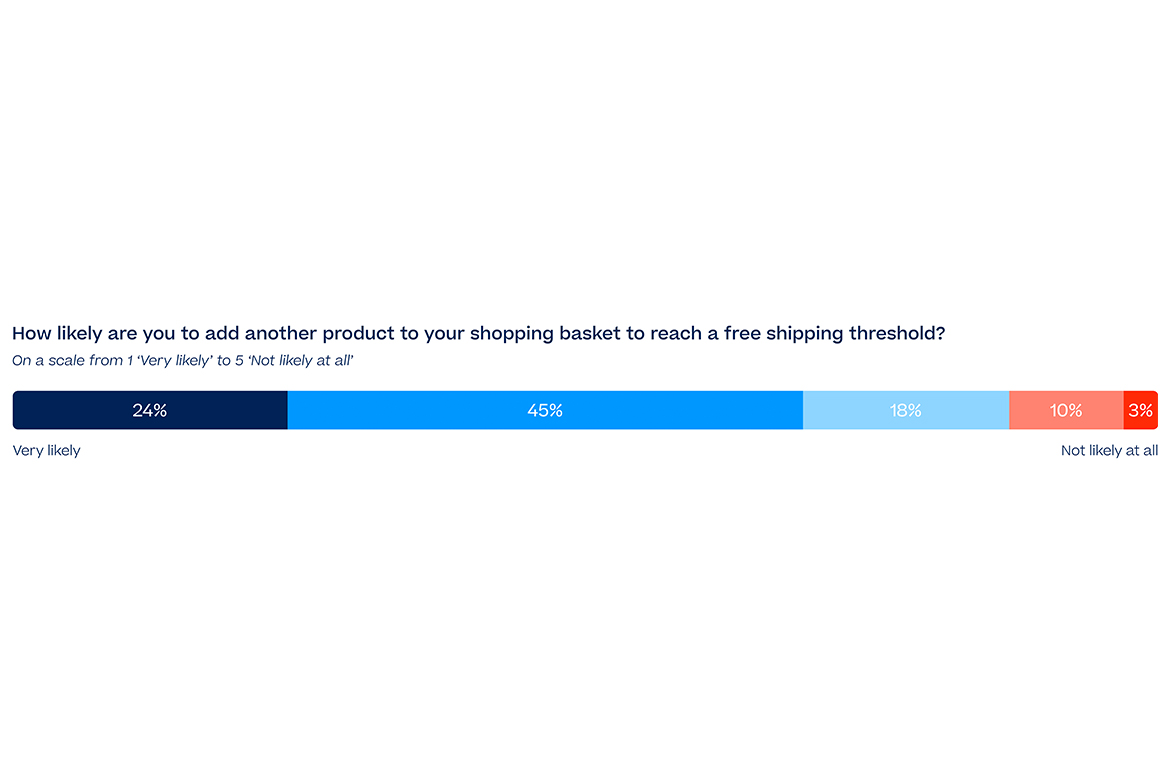 Use a multi-carrier approach: To avoid bottlenecks in your logistics, especially during peak periods, Sendcloud recommends using multiple carriers. This also adds value for your shoppers, because you can allow them to choose which courier they prefer. Although carrier preference is not particularly strong, many Germans would still prefer to use DHL over UPS, for example. And those customers who do have a strong preference will appreciate being offered the choice.
Keep customers informed: Lastly, remember to keep your DACH customers fully informed of the status of their order. Use automatic shipping status notifications to keep them informed. In Germany and Austria, consumers prefer to receive these notifications by email or SMS.
The complete 2021 study as well as sub-reports on the individual European markets can be found here.
Authors bio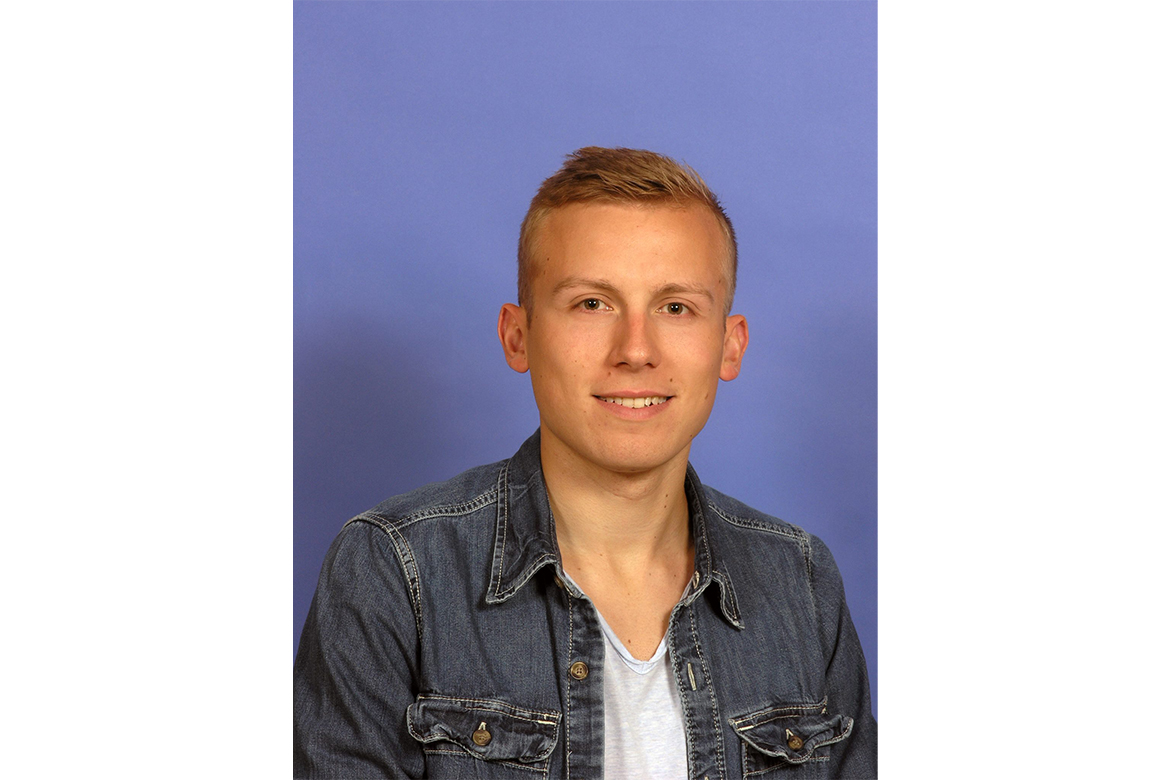 Vinzenz is Digital Content Specialist DACH at the all-round shipping platform Sendcloud, which connects to 85+ shop systems and carriers. With Sendcloud retailers can automate and simplify their label creation, tracking, returns, picking & packing, and much more…