Did you know that e-commerce users in Germany are expected to hit 69.7 million by 2027? Small and medium businesses (SMBs) with online stores are projected to earn a revenue of USD 108.80 billion in 2023. Pretty impressive, right? If you aren't using e-commerce platforms, it's time to get in on the action.
Whether you are starting an online business in Germany from scratch or want to expand your digital sales footprint in the DACH region, you need the right e-commerce software. A cursory search reveals popular e-commerce platforms, but which ones give you a professional-looking storefront to boost your revenue?
Since e-commerce is becoming an integral part of small and medium-sized businesses, an efficient e-commerce store is a prerequisite to boost revenue. However, having any e-commerce solution isn't enough to stand out. The platform needs to be efficient and suitable for your business needs.
What is an e-commerce platform?
E-commerce software allows businesses to conduct all commercial operations on a single platform. You post products, manage orders, receive payments, and track shipping. Over the years, e-commerce software has evolved to meet the needs of online users and improve efficiency in managing sales. You can choose between a simple online store and a comprehensive digital platform that blends various capabilities. Comprehensive e-commerce suites provide all-in-one solutions for customer journey steps and commercial operations.
In the competitive online market, a simple online store isn't going to cut it. You need an efficient e-commerce system that accompanies customers on their purchase journey and acts as the online storefront. In other words, your e-commerce platform should act as a sales assistant and help you manage inventory and track revenue. The best e-commerce platforms in Germany have the following benefits:
Increased sales efficiency: The platforms optimize sales-related processes, improving efficiency and eliminating extraneous expenses.
High customer retention and conversion: You can capitalize on the trust that customers have in the platform to introduce yourself to the market. Customers also rarely abandon a reliable site.
Brand recognition: You stand out from the competition by providing a one-of-a-kind look and feel.
Wider customer reach: Your products are seen by online users who have never used your brand before. You also get the chance to reach customers through mobile apps, virtual reality, web browsers, and other channels.
Insight-driven commerce: You receive in-depth analytics from the platform to improve decision-making.
The must-have features of an e-commerce solution for your business
The best e-commerce platform should have certain features to help your online business get high profit margins and meet your goals. Some of the must-have features for e-commerce platforms include:
Professional storefront
An online e-commerce software allows you to create a storefront for selling your products. The storefront should display your products in the best way possible. With a professional storefront, you increase engagement and attract more customers to your online store.
Easy-to-use interface
A good e-commerce platform provides an easy-to-use interface. Adding products, processing orders, and managing inventory should be seamless on the platform. An intuitive interface also saves you time, and you can focus on building your business. The user should enjoy a user-friendly interface with easy navigation. Switching between products and checkout should be seamless to reduce users abandoning their carts. Providing a positive after-sale experience is also useful in building trust and creating a friendly online shopping experience.
Customization options
In a highly turbulent market, quickly responding to changes helps businesses survive and thrive. The most popular e-commerce platforms provide flexibility to adjust to changes and configure the working pattern to a new reality. Customization helps you create a unique shopping experience and improve brand recognition.
Omnichannel commerce and marketing
Customer experience is the north star of e-commerce. But, for a good customer experience to yield results, it must be consistent across all touch points. A robust e-commerce software should allow omnichannel content delivery, which goes beyond conventional methods of reaching customers. For instance, you should be able to distribute unified content and provide a similar user experience in all channels.
High-end security and seamless integration with business systems
Software security is critical in e-commerce since you handle sensitive information. Invest in a reliable e-commerce solution with up-to-date security features since online stores are frequent targets for cybercrimes. Seamless integration of corporate systems like CRM and ERP gives your online business a unified IT ecosystem. You can manage workloads and have access to analytics to boost your decision-making.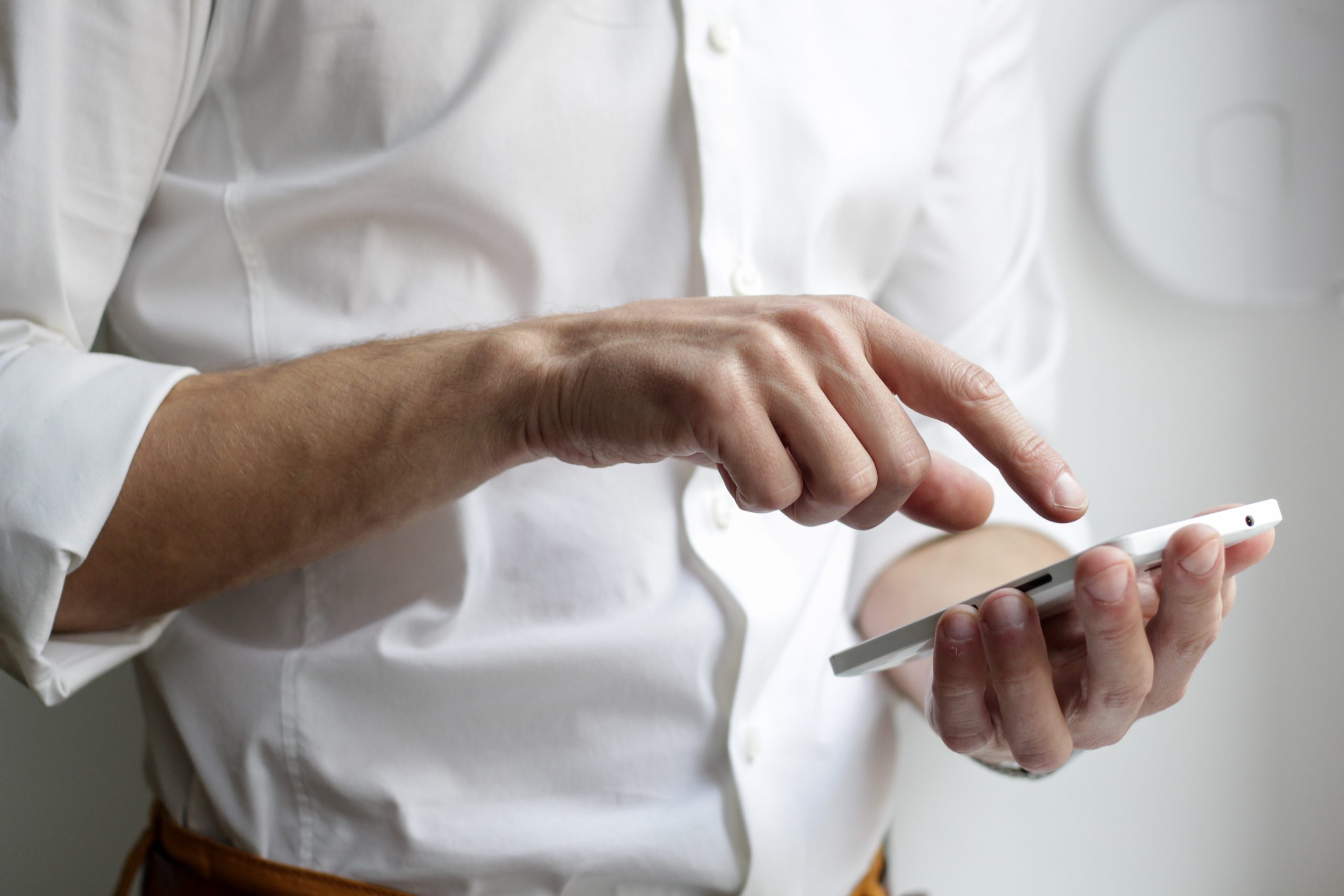 source: Unsplash
How to choose the best e-commerce platform?
Are you wondering which is the best e-commerce platform in Germany? Selecting an e-commerce solution for your business has a significant impact on your success. You have to consider various factors when choosing an e-commerce software for a profitable online shopping experience. Some of the tips for choosing your software include:
1. Define your business goals
Before hopping on the online business bandwagon, it is crucial to define your business goals. Understanding your business objectives helps you develop a custom e-commerce solution that aligns with your goals. For instance, are you selling to businesses or directly to customers? Once you know the products you want to sell, you can research your market and customers. If you want to increase direct sales to customers, conduct detailed customer profiling. Segment your customers based on shopping habits, spending power, and digital footprint. By defining your goals, you can develop an e-commerce model that will help you achieve your goals.
2. Understanding the local market dynamics
Having an e-commerce platform opens up opportunities for e-retailers in the international arena. You can capture global markets and boost your revenue. While the idea sounds enticing, it is important to understand your target market. For instance, if you want to conquer DACH's e-commerce market, you need to research your local market. For German customers, trust is key. Consider a localized website with e-commerce payment gateways. It is important to remember that the German language is an asset in DACH. Hence, the platform should have translation options to the German language, especially for trading in Austria and Switzerland.
3. What are the customization options available?
Choose a platform that you can use to customize your e-commerce store. An e-commerce solution should allow you to customize your website design and optimize it for search engines. The flexibility to tailor an online store to suit your business needs is a major consideration when choosing an e-commerce site. Since online buyers want a personalized experience, you require a platform that allows you to add new features to improve user experiences. You can also customize the checkout process.
4. Can it scale with your business?
You have 100 million potential customers with a high internet penetration in the DACH market. Whether you are building an online business from the ground up or want to discover new markets, the DACH market gives you incredible growth opportunities. Since you expect your e-commerce store to grow, you need software that supports your business's functionality and traffic growth. For instance, can the e-commerce platform handle increased sales and traffic? You don't want a site that will crash or become slow when traffic grows. You can ensure scalability by using platforms with cloud hosting, which can handle any amount of traffic.
5. Check its SEO capabilities
Online businesses rely on search engines for traffic and lead generation. You use different marketing channels to attract customers to your online marketplace. It is crucial to optimize your website for online search using search engine optimization (SEO) techniques. You are only visible if online users are searching for the products you are selling. Aside from optimizing your keywords for better search results, improve the user experience by enhancing the usability aspects of your website. When evaluating an e-commerce platform for SEO, ensure it can generate search-friendly URLs and manage metadata to boost your visibility.
6. Ensure it has an ideal payment gateway
While most e-commerce solutions have payment gateway integration capability, ensure the payment methods suit the DACH market. A platform with payment integration allows you to incorporate and process online and card payments conveniently. You also want a platform that accepts various payment methods to offer alternatives to customers. Online buyers abandon their carts if the website doesn't offer favorable payment options. Don't forget to check the security of the payment gateway. Is the financial data of your customers safe? The best e-commerce platforms replace the financial data of their users with unique identifiers called tokens to improve the security of the information.
7. Is it mobile-friendly?
M-commerce is a growing e-commerce trend in the DACH market that you should tap into to increase your revenue. In Germany, 50% of online purchases are made through mobile devices, while in Switzerland, mobile shopping accounts for 27% of the e-commerce market. When choosing an online business platform, ensure it is mobile-friendly. Optimize your online store for mobile or adopt the use of progressive web apps known for their short load time. Since Google has a mobile-first indexing policy, the online marketplace should be mobile-responsive. When your e-commerce site is mobile-friendly, it's easy to keep in touch with buyers through push notifications. For instance, you can inform users about changes in the prices of products, special numbers, and abandoned carts.
The most popular e-commerce platforms in Germany
If you have been wondering which e-commerce platform to use for your DACH market, this list is the perfect answer: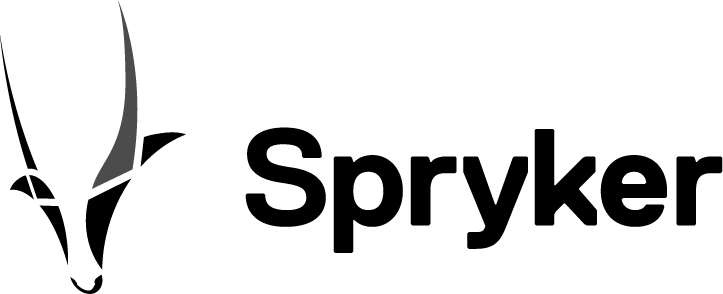 Spryker is one of the leading commerce platforms in Germany, allowing businesses with sophisticated business models to operate online. You can adapt the e-commerce platform to suit your business model. For instance, if you have an Internet of Things (IoT) business model, you can develop what your business needs from the ground up. With the customization options, e-commerce businesses can facilitate order automation and other features.
Shopware is arguably one of the most innovative brands in the DACH region that caters to B2B and B2C businesses. You get a drag-and-drop builder to create and manage your online store. The features include project management tools, order management capabilities, and payment processing. Shopware has been Germany's leading e-commerce platform, with over 2,000 plugins and a user-friendly interface.

Adobe Commerce, formerly Magento, is an open-source commerce platform for businesses in the B2C and B2B sectors. You can create a unique and seamless buying experience for customers. E-commerce businesses leverage the platform's versatility and upgradability to stay ahead in the digital commerce world. You can also use the order management system to manage your transactions.

Shopify is arguably one of the most popular e-commerce platforms in Germany and globally — and for a good reason. You get everything you require to run a successful e-commerce store. As of 2023, there are 73,273 Shopify stores in Germany, a 67% increment from last year. Shopify is popular in the DACH market due to the favorable payment gateways for German users and the customization option of changing the admin language to German. It is a convenient platform if you have a brick-and-mortar store and want to combine offline and online business operations.

Wix is an e-commerce platform that's enjoying a surge in the German market, with its stores increasing by 51% in 2023. If you are a beginner, you want a simple platform where you can set up the store with minimal expertise. Wix has a drag-and-drop editor that is easy to use with valuable resources to improve your storefront. The best part is the available payment options for German users and cross-channel sales features.
If you have a large business, BigCommerce is the best e-commerce platform for you. While it doesn't seem popular in Germany, it's worth a second glance. If you plan to scale your online sales, BigCommerce provides unlimited bandwidth, product listings, and file storage. You will have the right online tools for scaling and managing your business. Create an attractive store with one of the themes, and your customers will shop in their native language and currency.

ePages is your easiest way selling products online. The intuitive shop solution is expertly designed for smaller businesses to help entrepreneurs empower their business. Experience user-friendly administration, seamless integrations, and responsive features, all backed by 25+ years of ecommerce expertise, empowering over 100,000 businesses globally. Start today and unlock your ecommerce potential!
Bottom line
With multiple e-commerce platforms available, choosing the best software to establish your online store is challenging. Using the wrong platform can lead to stunted growth of your online business, and it is important to pick a suitable software. Regardless of the platform you choose, ensure it suits the needs of the DACH market and promotes your business goals.
***
Wanna join the exclusive community and stay up to date with the new e-commerce news? Don't miss this fantastic opportunity!