When looking at e-commerce success factors, for many, SEO, advertising, and UX are the first things that come to mind. However, it's logistics and fulfilment that are playing an increasingly crucial role for etailers, enabling them to surpass the competition and ensure long-term growth. Nabil Malouli, VP of Global e-commerce at DHL, agrees, "It's becoming clearer how logistics gives companies a competitive edge, which wasn't the case previously. A successful delivery experience leaves customers satisfied, which in turn can lead to lifetime customer retention and loyalty".

So, whether you're just launching or you want to improve the quality of existing logistics practices, it's vital to understand the latest e-commerce trends as well as the main fulfilment options available to determine which ones are best suited for your particular business. That's exactly what this article will help you achieve.
The latest buzz in e-commerce
The pandemic has significantly altered consumer behaviour. In particular, sustainability has become an even more important criterion for shoppers and brand loyalty took a massive hit, making high customer experience (CX) a must. On the back of these developments, several new e-commerce trends have emerged.
In response to increasingly demanding customers, micro-fulfilment centres (MFCs) are gaining speed. In fact, they are expected to grow 20-fold by 2030. MFCs are small but highly automated storage and distribution centres located in densely populated urban areas that enable faster, sustainable, and more flexible deliveries. Indeed, the increased use of AI and automation is a notable development in itself that is reshaping e-commerce logistics to meet the high growth in demand.
Speaking of sustainability, another major movement is green logistics, which focuses on tracking and reducing the impact of logistics operations on the environment. More than just a buzzword, the global green logistics market is expected to nearly double, from $1.05B in 2020 to $2.08B by 2028.
Re-commerce – the re-selling, and refurbishing if required, of new or used products – is another concept that picked up pace post-pandemic. In fact, it's predicted to grow at 11x the rate of regular retail. Combined with the high amount of product returns, this is spurring the e-commerce reverse logistics market, which is set to grow at a CAGR of 6.5% between 2021 and 2028. With social media being a key enabler in brand discovery, social commerce has become even more crucial to the e-commerce strategy. However, nowadays this does not just involve promoting your products via Instagram and sending customers to your website. Instead, the entire transaction is completed in-app often with a single click, a tactic that will boost sales as well as customer engagement and experience.
As your business grows, so does the complexity of order fulfilment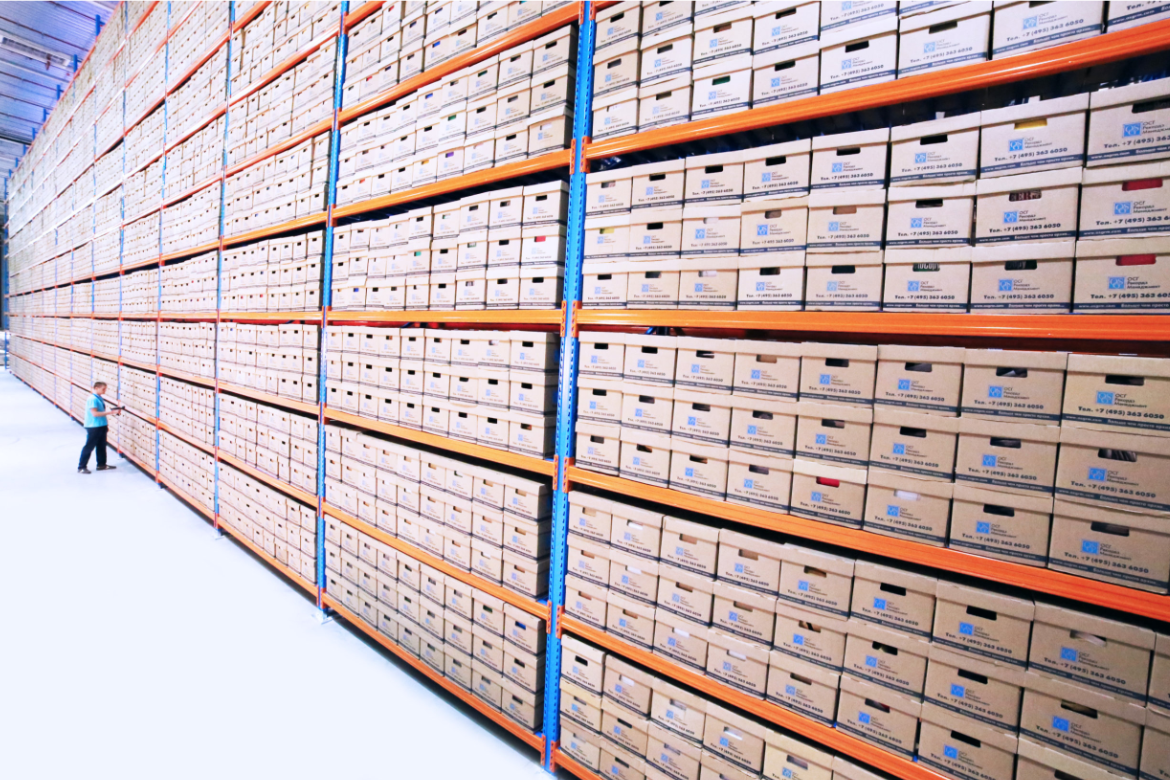 At the outset, the e-commerce order fulfilment process is straightforward. Before an order is made,  you store your products in warehouses and manage inventories. Once it's received, you pick the  goods, package them, and ship them. If the customer wants to return a product, you need to process that too, without using a complicated online booking system to get an appointment with you, for example. 
Simple, right? For smaller etailers facing a dozen orders a day, it certainly is. However, once you reach hundreds, thousands, or more daily orders, fulfilment gets more complicated. Making sure you have enough stock without over-ordering and processing orders as well as returns quickly gets infinitely more complex. Not to mention periods of peak demand, which skyrocket your orders, putting further strain on your logistics and fulfilment operations.
Simply put, after you reach a certain order threshold, it's impossible to handle everything on your own. There are just too many shipments, components, and data logs to manage. That's where you need to start pulling in multiple 3PL providers to manage inventory across several warehouses and fulfil orders fast enough. Doing so efficiently requires you to leverage automation, technology, and software. All of this adds complexity and becomes more challenging as you grow.
Why logistics is a core competence for e-commerce
Global e-commerce sales have increased significantly in recent times, enjoying an average growth rate of 21% for the past three years. This trend is set to continue, with the latest forecasts pointing to global sales doubling from $3.351 trillion in 2019 to $6.773 trillion in 2024. While this is obviously good news for etailers, it also creates a new challenge for them: how to efficiently handle such rapidly increasing growth in demand.
Additional hurdles are an increasingly competitive market and higher customer expectations when it comes to deliveries, returns, and service. You must also account for the rise in eco-conscious consumers, which means operations need to be optimized for growing trends like green logistics and re-commerce. Putting it all together, it's clear that logistics is no longer a mere enabler but a key driver for e-commerce success. The better and more efficiently you solve the aforementioned challenges, the more you'll be able to stand out from the crowd, grow your business, and build customer loyalty to achieve higher profits.
To better illustrate this point, consider this: logistics isn't just about getting the goods to the consumer anymore. Now, it's actually key for whether an order is made in the first place.
Case in point:
• 55% of consumers who abandon a purchase do so because of high extra costs (i.e. hidden delivery fees)
• 25% of customers abandon shopping carts if same-day delivery isn't available
• 43% of consumers prefer buying from retailers providing more sustainable deliveries

Logistics is also critical for customer retention, the cornerstone of e-commerce. Order fulfilment is complicated and involves a multitude of players, technologies, and data flows. So, a lot of things can go wrong and affect the CX. For example, even if just one letter in the SKU number is missing, that can result in an incomplete order and a dissatisfied customer. Moreover, seemingly small things like a damaged parcel, lack of personal touch during fulfilment, or not handling returns fast enough can all make your customers go elsewhere next time – and they do.

• 90% say a bad shipping experience negatively impacts their overall shopping experience
• 87% say this makes them less likely to re-purchase from the same merchant
• 73% of consumers state the returns experience influences whether they will continue buying from you

Finally, beyond providing quality customer experience, it's also about making sure your fulfilment and logistics operations are efficient so you can maintain healthy profit margins. This means digitally connecting all players involved like warehouses, 3PL providers, and customers to optimize decision making based on data. The optimal logistics and fulfilment approach to achieving this efficiency, though, also depends on your specific situation.
The main types of logistics and fulfillment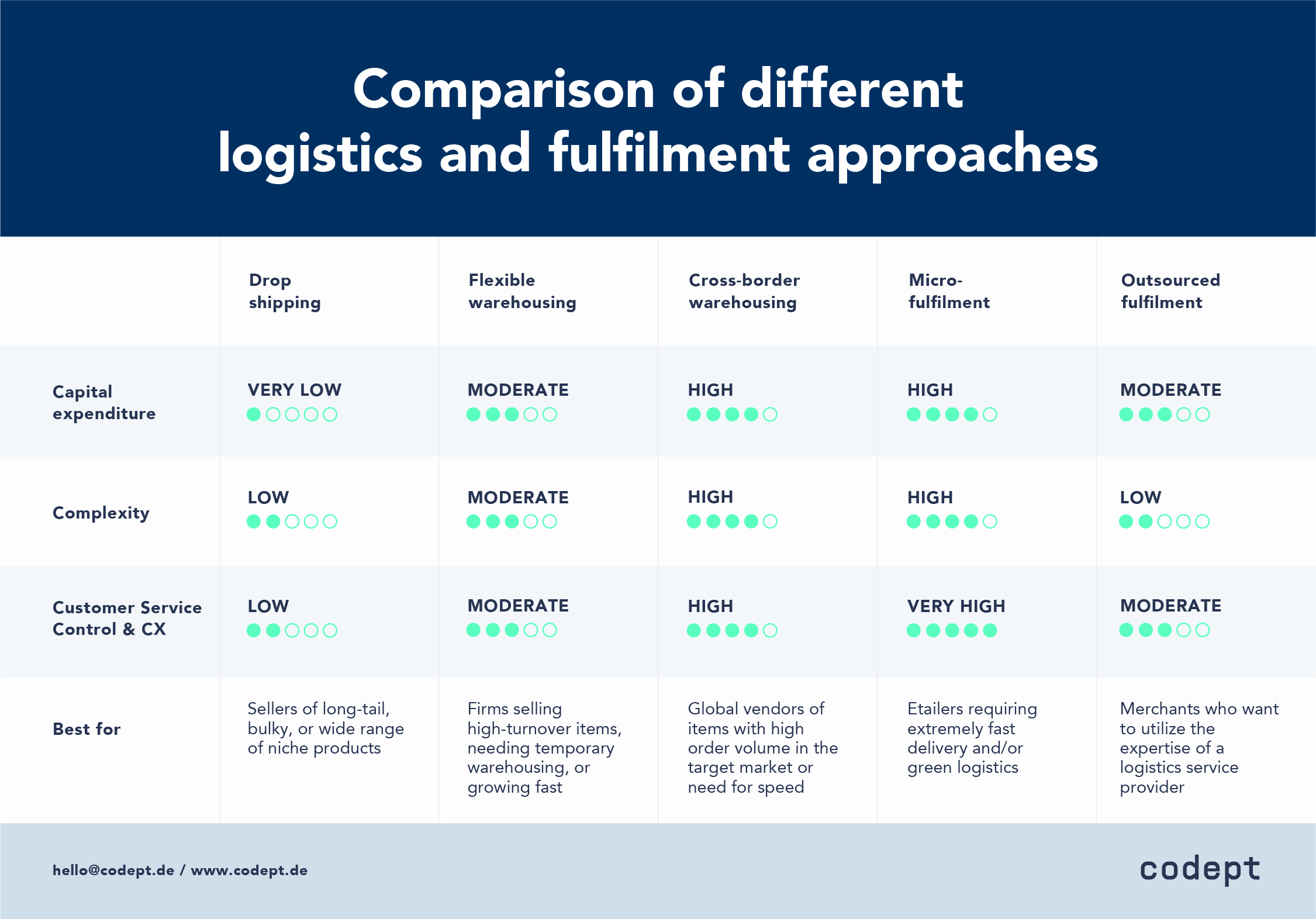 Dropshipping
Dropshipping is a business model wherein you accept orders but don't store or fulfil them yourself. Instead, stock is produced or purchased by a third-party manufacturer or wholesaler that ships the order directly to the customer.
Pros:
• No upfront investment, including employee hiring, storage, or fulfilment costs • Low impact of wrong-demand predictions as you'll never be stuck with large piles of unsold products
• You can focus solely on curating, branding, and marketing your store
Cons:
• Low control over items you sell, meaning finding trustworthy partners is a must
• Some suppliers require small companies to buy a minimum stock quantity
• Slow returns and complaints handling plus no control over customer service affects CX
Best for:
• Small and new businesses focusing on a specific niche category (e.g. pet grooming) • Companies that have a massive assortment and cannot or do not want to store all their products • Firms selling long-tail products (e.g. wider range of less popular laptop charger brands) or products that need a lot of storage space but have a low order volume (e.g. large seasonal items)
Flexible (on-demand) warehousing
In this model, multiple decentralized distribution and fulfilment hubs are utilized via a 3PL provider. They take care of your storage, distribution, and fulfilment needs, including returns, and utilize specialist software to find open warehouse space that fits your requirements.
Pros:
• Last-mile deliveries are shortened making overall delivery faster
• More flexibility to scale up and down due to shorter contracts
• You only pay for what you need in terms of warehouse space, amount of orders to fulfil, etc.
Cons:
• Difficult to see data on stock movements and manage communication between your online systems and WMS
• Minimal technology and the fact numerous customers are served from each location can result in reduced CX
• Pickers can't be experts in handling and packing specialist products from every business area

Best for:
• Both businesses with basic requirements and those with high turnover products that only sit in a warehouse for a short time (e.g. perishables)
• Rapidly expanding businesses that could outgrow a warehouse mid-contract
• Those requiring temporary warehousing while looking for something more permanent

Cross-border warehousing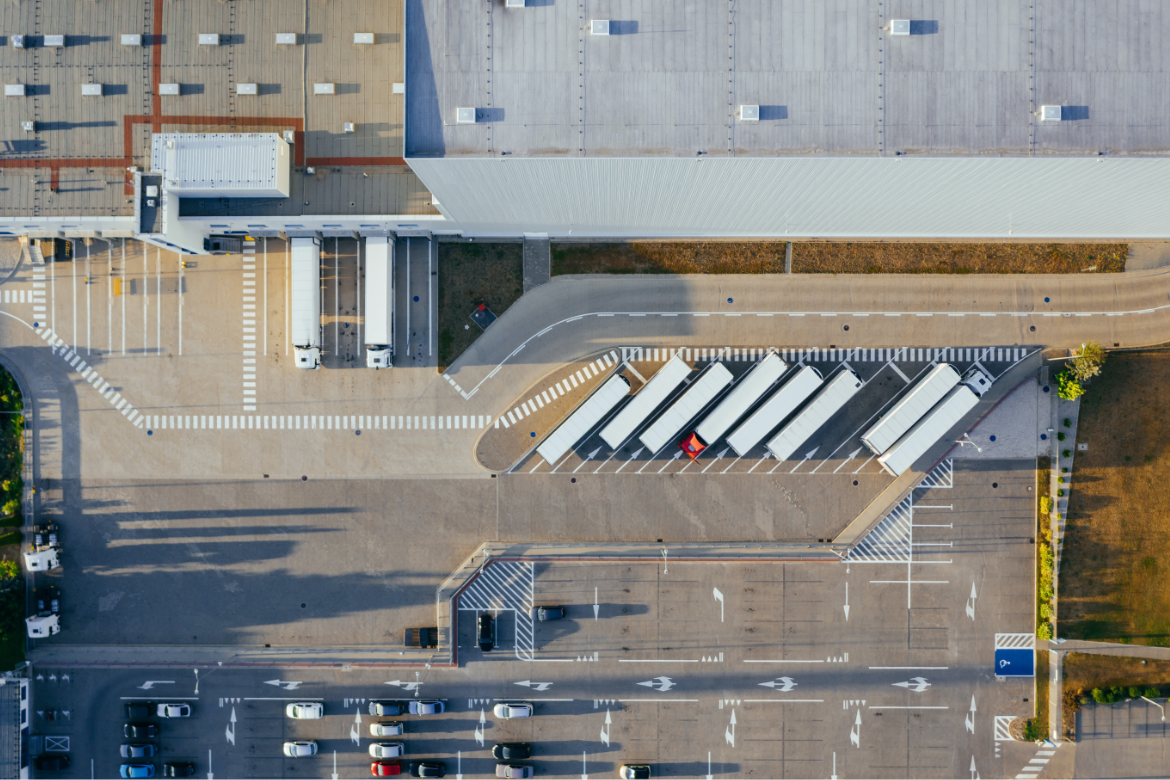 This involves storing and shipping goods from local warehouses in different target countries to customers based in the same country. Etailers often outsource this to an international fulfilment provider due to the high upfront capital expenditure.
Pros:
• Faster, cheaper shipping and the ability to react quickly to complaints or return requests • More control over stock and deliveries, leading to improved CX
• You can adjust the shipment to post office and courier hours to speed up your deliveries

Cons:
• Control over your stock also means responsibility for it. Managing all the orders is very time consuming
• More complex to set up, especially as you need to consider country-specific factors in each location
• Big upfront investment including rent and inventory costs may deter smaller companies or force them to fulfil their top 10-25 products via this method
Best for:
• Any e-commerce business wanting to sell globally and with the means to afford it

Micro-fulfilment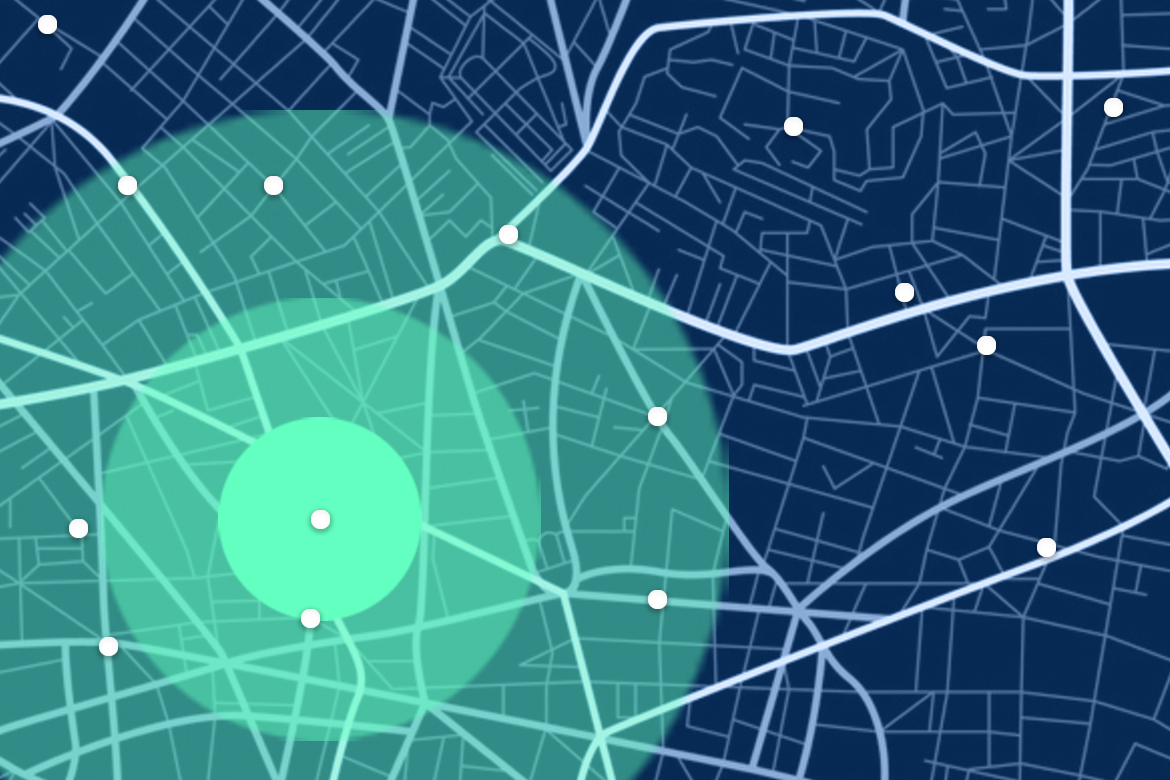 Micro-fulfilment involves setting up small, highly automated storage and distribution facilities (MFCs) in densely populated urban areas to reduce last-mile delivery distance and thus speed up deliveries.
Pros:
• Higher conversions and very high CX as you can offer faster, more convenient delivery • Ability to create greener fulfilment operations
• Enable deeper integration of technology and innovation for increased efficiency

Cons:
• High CAPEX needed to set up yourself if you don't own properties plus a higher capital commitment due to having to carry higher inventory
• Added complexity requires software/tech to operate properly • Not suited to all products (e.g. heavy, high-ticket items like large pieces of furniture)
Best for:
• Firms that need extremely fast deliveries, whether next-day, same-day, or even quicker (e.g. grocery retailers)
Outsourced fulfilment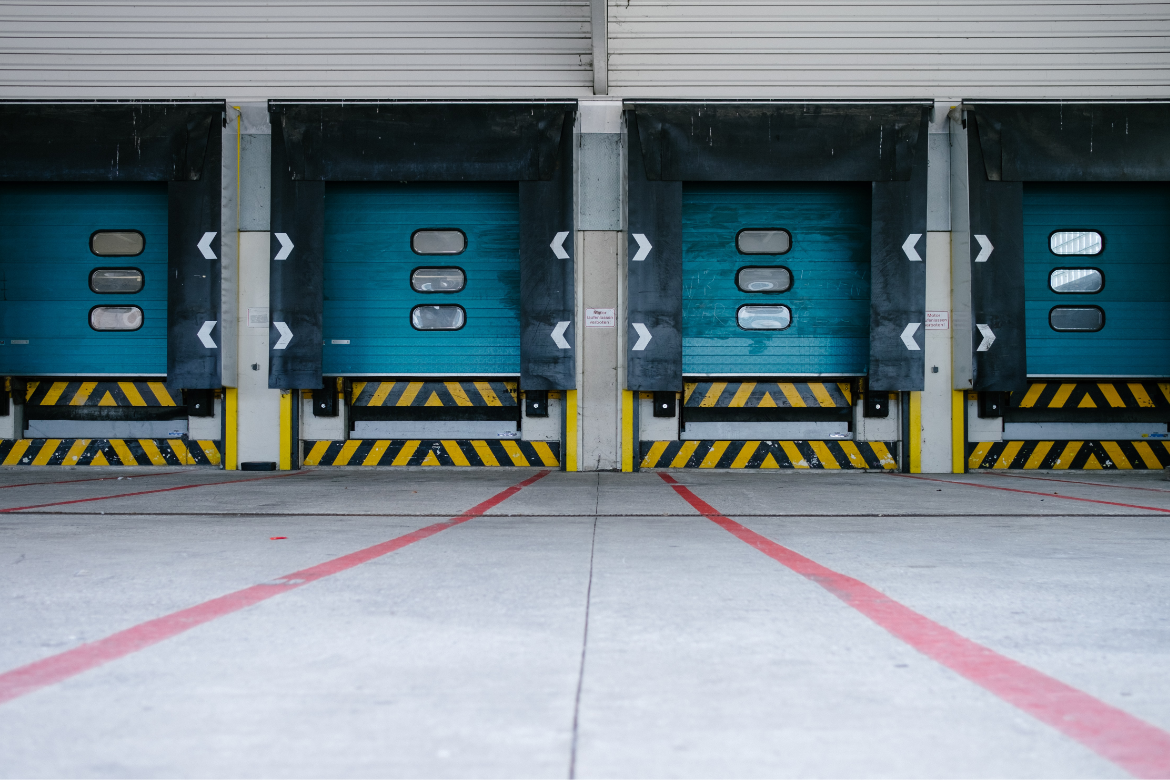 In outsourced fulfilment, a 3PL provider manages your entire fulfilment process. This includes receiving inventory, storing, picking, packing, and distributing, as well as restocking returned products, quality control, customer services, and other activities.
Pros:
• Outsourcing frees you to focus on brand strategy, growth, and other important business aspects
• 3PLs are able to negotiate discount bulk shipping rates from carriers thanks to their long term expertise, networks and high amount of shipments they make daily
• They also tend to have multiple locations, thus improving lead and delivery times

Cons:
• Loss of control over fulfilment as you have to trust your chosen provider and their carriers to satisfy your customer
• Minimum order quantities can be hard to meet for small businesses
• It takes longer to execute return requests and complaints made by your customers, impacting CX
Best for:
• Any merchant who wants to rely on the wealth of expertise and the high-quality, professional services provided by a 3PL
Codept drives the success of your logistics
Since many etailers don't have the means to tackle the aforementioned challenges themselves, many turn to 3PL partners. However, without the right middlemen and technology in the supply chain, one delay or error could easily cause a disastrous domino effect. This is why it's vital to have trusted, expert 3PL providers as well as the necessary digital solutions to manage your entire logistics and fulfilment processes.
Codept helps you with both – regardless of the method you choose. Our platform allows you to synchronize all data and easily add new providers and warehouse locations or build up a drop-shipper network as you grow. Simply find and select the right fulfilment service providers from over 250 options and then integrate them in a fast, secure, and GDPR-compliant way into Codept's SaaS solution.
This empowers you to manage all connected providers, warehouses, and orders in one place, closing the gap between shop systems, ERP, and WMS. On top of that, Codept lets you optimize the entire logistics process from order to delivery and return by tracking SLAs and performance of your orders as well as sending you automatic alerts if items aren't where they should be.

Ultimately, with Codept you efficiently reduce costs, minimize risks, and improve your customer experience related to logistics and fulfilment to truly create a competitive advantage for your company.
Logistics is a driver, not just an enabler, for your e-commerce
success
In a world where customers are increasingly demanding in regards to speed, customer service, and sustainability, logistics has become a crucial driver of your e-commerce success. It has a huge impact on customer experience and is directly linked to sales, retention, and profitability. As such, giving it the attention it deserves will allow you to turn logistics and fulfilment into a key asset for your business.

Are you looking for a SaaS solution to support your e-commerce logistics?
Contact us now to find out how we can help.
About the author
Managing Director Felix Ostwald is Codept's expert for logistics and fulfilment. Before he founded Codept together with Jonas Grunwald in 2019 he has been working in the e-commerce logistics industry for 8 years. During his time at OTTO and Zalando he was responsible for multiple logistics projects with a strong focus on fulfilment and software implementation.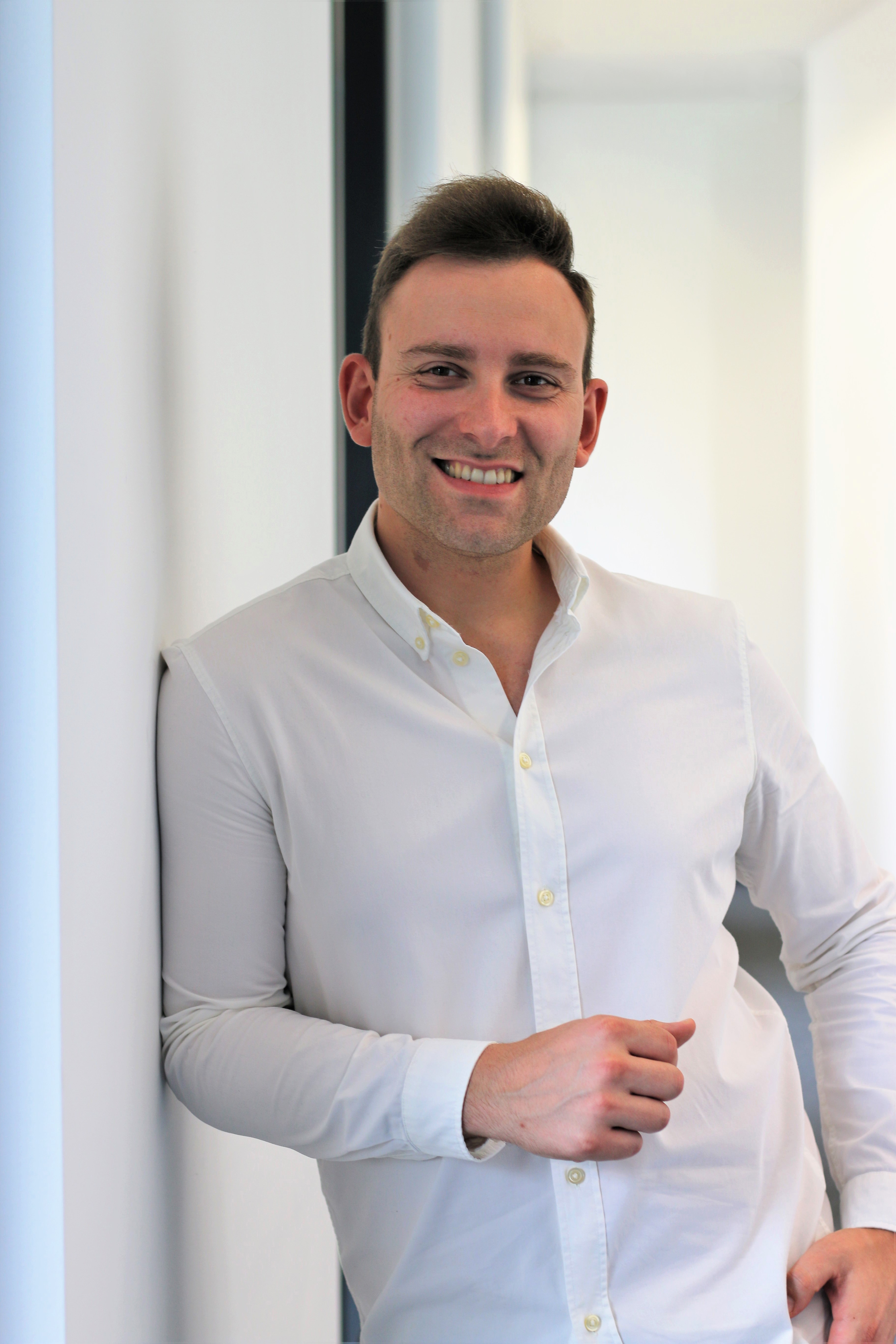 About Codept
Codept, founded by Felix Ostwald and Jonas Grunwald in Berlin in 2019 and backed by Beumer Group, links retailers and logistics providers via its logistics platform. With Codept, merchants find the best logistics service providers, and these in turn find new customers – without having to reinvent their IT.